Today I thought we would talk about things to do when you have to stay at home
People are holing up in their homes in attempt to flatten the curve, and working from home, and homeschooling their kids because schools are closed.
But what is there to do during a lockdown or stay at home order to keep busy? PLENTY!
In this post I wanted to share some ideas to pass the time. This post won't be about anything related to the health advice part (I'm not a doctor and there's enough media frenzy on that topic).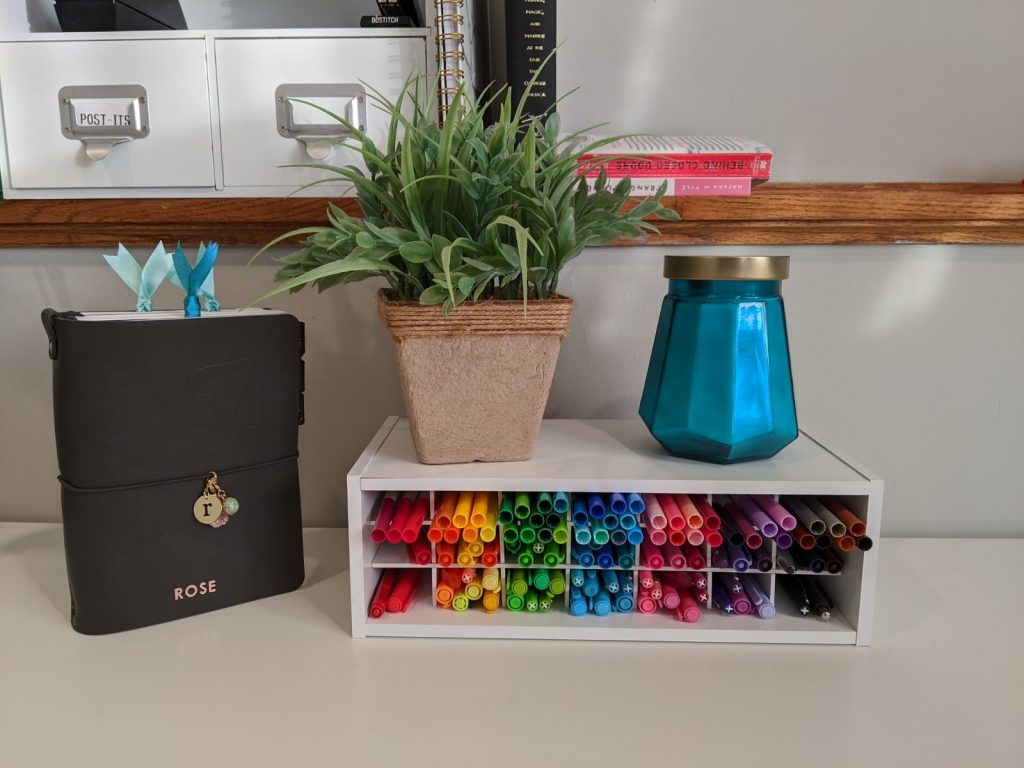 So let's talk about some fun, healthy and productive things you can do by yourself or with your family to make the most of this time at home.
What is the most important thing to do when you have to stay home?
STAY POSITIVE. This will pass, do not let yourself get swept up in the fear and panic. Everything will be okay!
What to do if you're sick during the lockdown?
If you're sick, STAY HOME. Drink lots of fluids and get in touch with your doctor via phone or app first (unless it's an emergency).

I can't say enough good things about virtual doctor visits, and they can help screen you to see if you need to go in.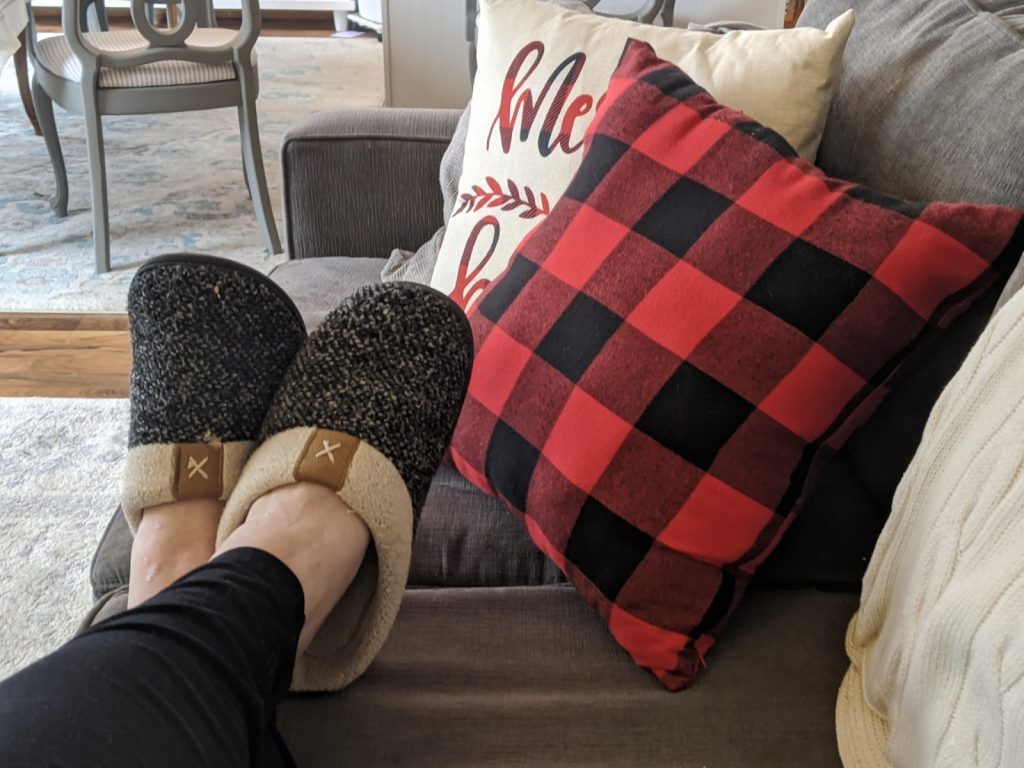 What to do if you're NOT sick but have to stay at home?
Find some inspiration in this list of things to do during a shelter in place order to pass the time! You definitely don't need to leave home to keep yourself entertained.
What to Do During a Quarantine
There's plenty of things you can do to keep entertained while quarantined! These are just a few ideas to get you started.
Make a cup of tea, get your cozies on and chill out to catch up on some reading! If you're not in the middle of a book right now and need some recommendations, check out this post to see what I'm reading in March.
Explore new music (and dance!)
Now's a great time to wander down an unexpected playlist on your favorite music streaming platform. Experiment with a new band or genre. Get up and dance! Play things that make you feel good!
Catch up on projects
Make a list of allllll the things you've been meaning to do around the house and start pecking away at what you can. Turn it into a challenge to see how many you can do in 2 weeks.
The world is in freakout mode, and we all just need to take a few deep breaths. This is a great activity to share with your children as well. This post has a ton of great tips for quick moments of mindful zen bliss.
Purge the clutter/Spring Cleaning
Get an early jump start on your spring cleaning by purging all the junk you find in your closets. Donate to a charity if you can.
If your job doesn't allow you to work from home or you've been laid off or had your hours cut (or have no childcare and you have to stay home with your kids, this is a great solution! You can do transcription or captioning work from home through companies like Rev. The pay is decent and it will keep you occupied AND bring in cash flow so it's an all around win.
Learn a new art/craft skill
Drawing, painting, knitting. There's tons of tutorials online and many are free! Bonus points if you have the supplies laying around already.
Take the time to learn how to use those power tools you've got laying around and build yourself something pretty! If you need some inspiration this rustic farmhouse sideboard was a fun project.
If you have access to groceries (bonus if you can have them delivered) exploring new recipes from different places is a fun way to travel without leaving home. If you're looking for a relatively easy dish that everyone will love, try my spanakopita recipe! My grandmother was 100% Greek and this was her favorite thing to make for us. OPA!
Learn a new language
There are SO MANY ways to learn a new language, and what better time to start than during a quarantine? You have your own undivided attention and loads of time to kill! There are plenty of free/cheap apps or YouTube lessons so pick a language and get fluent!
Bake up some treats for your family! Not sure what to make? These rich chocolate and toffee Heath Bar Cupcakes are the perfect treat to make a quarantine feel less sucky.
Learn a musical instrument
This one only works if you HAVE an instrument or if you can order one online but if you've been stashing that ukulele you bought in 2009 under your bed, now's the time to dust it off. Get some online lessons or hit up YouTube and start making your own beautiful music.
Photo Credit: www.freecodecamp.org
These Ivy League institutions are making sure that you have plenty to do during the quarantine. Go back to school and take one of these free classes to further your education and expand your mind without leaving home!
Catch up on household chores
Ok I know, this one is boring BUT if you're gonna be stuck in your house, being productive AND making your house feel more like a cozy hidey hole isn't a bad use of your time during a quarantine.
Spend time outside
If the weather cooperates, go for a walk! Go hiking. Lay out and read a book on the deck (just don't forget the sunscreen).
Slice some cucumber in your water, dim the lights, put on your fluffiest robe and some spa music on Spotify or Pandora. Then spend the day pampering your cares away. Do a face mask, a mani-pedi, slather yourself in coconut oil, whatever you need to do to get rid of all that winter dryness and blah. This post has some great winter beauty tips to get you started!
Indulge in a new or existing hobby
A quarantine is a great time to pick up a new hobby or revive a forgotten one. Especially if you've told yourself you haven't had time to indulge!
Teach your pet a new trick
Training pets requires focus and time. And during a quarantine you'll have plenty of both! Your pet will be so excited to spend the extra time with you!
Watch movies
This is a great time to revisit favorites, share your old childhood faves with your kids, or nestle in to watch the movies you've been putting off because you haven't had time.
Photo Credit: docs.google.com
Isn't the internet amazing? You can visit all of these places without leaving your home. Who said a quarantine has to be boring?
Do your taxes
Boooooooringggg I know but in the interest of using the quarantine in a productive way, this is a great thing to check off your list. The IRS has not yet announced any extensions due to the coronavirus so it's better to be prepared.
Daily exercise
Now's a GREAT time to start that exercise regimen you've been putting off since New Year's. Go for walks, do some fitness videos (there's TONS online) or use that gym equipment you have been using as a coat rack. Not only will it get you moving and increase endorphins but it can help keep your body healthy enough to fight off any germs you might pick up during the quarantine.
Photo Credit: www.travelandleisure.com
Some museums are offering VIRTUAL TOURS! You can see some of the most famous works of art right from your own home. That's a social distancing win.
How can you help your friends during a lockdown?
Share this list!