Let's face it, winter is harsh. Everything about winter is dramatic-the temperature changes, the wind, the dry air…there's a reason why when you look out your window everything is dead. Winter is a bully to all living things. As such, we as living things ourselves need to make some changes to our daily routines to keep our hair and skin healthy during the winter months. These winter beauty tips are not JUST for looks though-your skin is the largest organ of the human body, and is the biggest line of defense against germs. If your skin is cracked and broken, it's going to leave you vulnerable. With these winter beauty tips, you can save yourself some aggravation and agony and keep your hair and skin in prime form all winter long!
Best Winter Beauty Tips:
Turn down the heat:
Both in your home and in the bath or shower. Hot water and hot air have the tendency to dry skin out a lot. Lowering the thermostat and dressing in layers helps keep some of the moisture in the air (you can also run a humidifier) to avoid dry, cracking skin. Same goes for hot water-skip those long, steamy showers because it actually strips moisture from your skin.
Keep the shower as short and lukewarm as you can handle. You can also try a nice bath oil, in-shower lotion or even coconut oil while your skin is still wet to help seal in some of the moisture.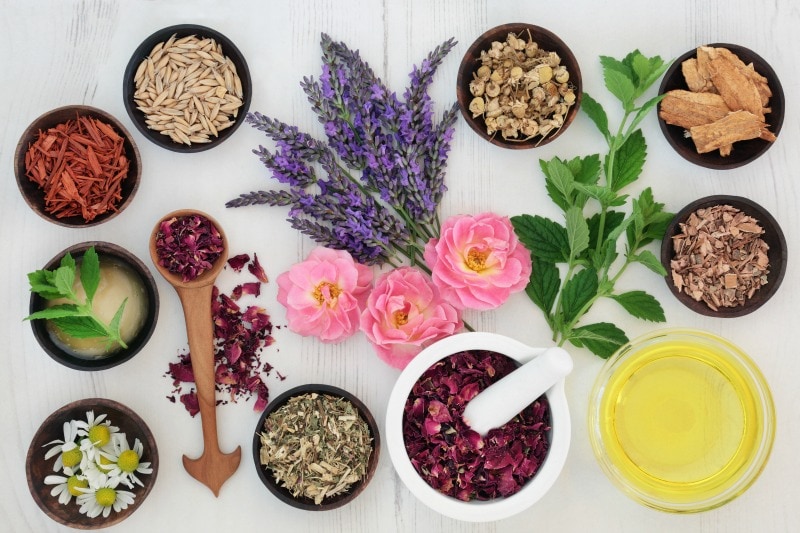 Use gentler cleansers and treatments:
Anything heavy duty like retinol is going to dry out skin even more. If you are able to cut down or cut out these products for the winter, or use something a little gentler, your skin will thank you. This combined with your extra moisturizing efforts is one of the best winter beauty tips, because it's something a lot of people don't think of. A lot of chemical-heavy products will have a drying effect. Try switching to more natural/nourishing products even if only for the winter.
Switch to liquid/cream makeup:
If you use powder blush in the winter, try a cream based one instead. Same goes for bronzer and highlighter. The more liquid in your makeup routine the better. It all adds a bit of hydration and tends to not look as flaky or highlight dry skin as badly as powder cosmetics.
Treat yo' scalp:
Sometimes flaky scalp is the result of heat, dry air, and the other harsh elements of winter. Try rinsing hair in cool water, and adding a coconut oil treatment to your routine once a week. Adding tea tree oil to the coconut oil will help combat itching. Leave on for 10-15 minutes then shampoo out.
Give your hair a break:
Try washing less often, don't blow dry or heat style unless you must, and don't rub vigorously with a towel. All these tips will help minimize static in your hair.
Don't forget your SPF:
Even in the winter, even when it's cloudy, you still need sun protection! Either apply separately or find products that contain SPF. It's a common misconception that you don't need sun protection in the winter, but the UV rays are still harmful so don't let your guard down.
Deep condition weekly:
This goes for your body, scalp and hair. Soak in all that moisture by slathering on heavier deep conditioning products or coconut oil.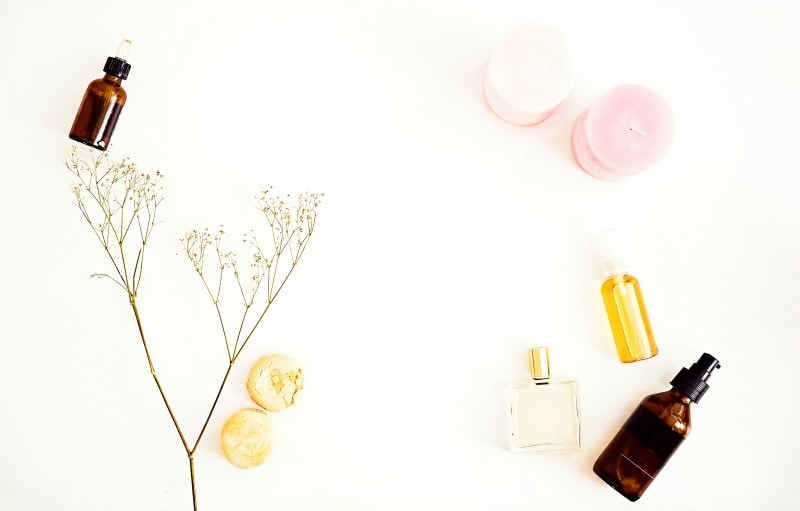 Skip the scented lotions:
While they may smell amazing, most scented lotions are actually kind of drying. Stick with a thick, high quality lotion or cream. Save the Bath and Body Works type stuff for warmer months or just on your hands in between heavier creams.
Avoid matte lip color:
Lips get really dry in the winter, so another great winter beauty tip is to skip the ultra-matte trend. Not only do they dry lips out easier, but they also tend to look really gross on flaky lips. Stick to a cream based lip color, or a tinted balm.
Hydrate from the inside out:
Dry skin is often indicative of dehydration. Make sure you're getting your daily fill of water, which might not seem as important as summer hydration but it is! Keep sipping water all day long, get yourself a nice water bottle and keep pounding away at it all day long.
Apply a few of these winter beauty tips and you'll be feeling like a snow princess in no time! More importantly though you'll have healthy skin and hair that isn't cracked, frizzy or damaged.
What are your favorite winter beauty tips?
DISCLOSURE: I may be an affiliate for some products that I recommend. For more information please check out my Disclosure Statement.