January definitely felt like it lasted 100 years. And then February was over in the blink of an eye and here we are talking spring and Easter and I can't believe it. So today I wanted to share some yummy Easter side dishes to complete your holiday meal.
Easter has always been a favorite of mine, even though I'm not religious and we often don't celebrate it in any official capacity.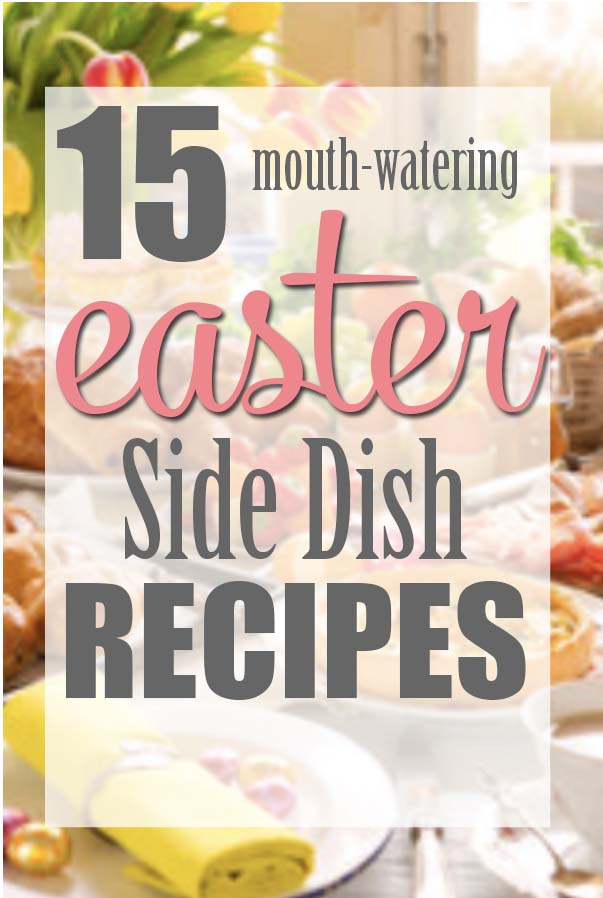 For me, Easter has always meant the start of spring and therefore, END OF WINTER! YAYYYY!
Even though we here in Minnesota have definitely had our share of snow on Easter in the past, I just like to tell myself that there are warmer days ahead. And soon!
Traditionally, Easter means ham or lamb for the main course, but no matter what your main entree is, these Easter side dishes are going to tickle the tastebuds of everyone in your family.
There's a few more traditional recipes as well as some to test drive so you can find a new favorite!
I am dying to try those Garlic Parmesan Cheesy Scalloped Potatoes you guys. I need them in my life.
So here's my picks for some incredible Easter side dishes! If you try any of them, be sure to come back and let us know what you thought.
Mouth-Watering Easter Side Dishes
Looking for a new favorite for your Easter dinner? These Easter side dishes won't disappoint! Something for everyone from fresh greens to cheesy starchy goodness and everything in between. Traditional to unique Easter side dish recipes for your Easter dinner or brunch.
Oh, and if you're searching for some cute Easter decor, this easy DIY Easter Wreath is super simple and you can make it with things from the dollar store!