This easy DIY Easter wreath is made with items you can find at your local dollar store! Super cute, inexpensive spring decor for your Easter celebrations and beyond!
Easter is coming up quick! If you need a last minute, simple (but still adorable) way to decorate your house for spring, this rustic Easter wreath is just the ticket.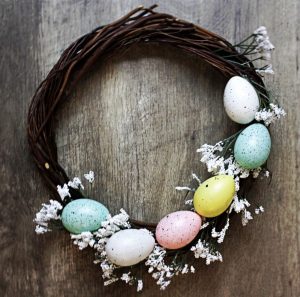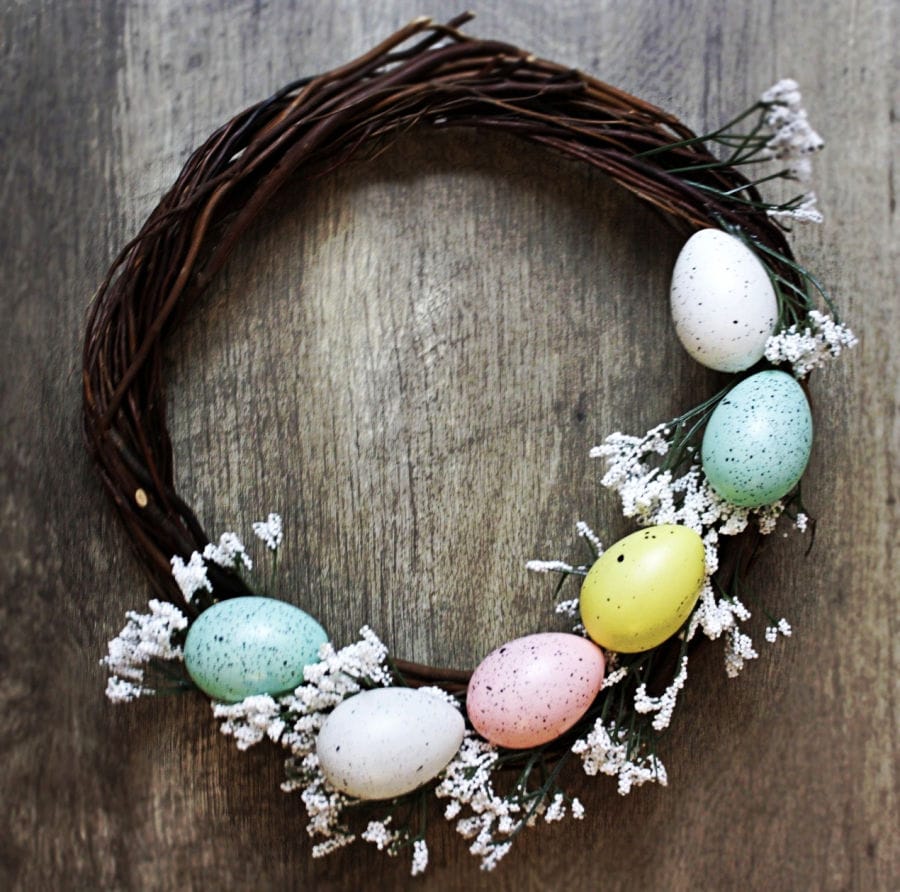 We don't really celebrate Easter in the traditional sense in our home, but we do still think of Easter as the first celebration of spring! I usually make a nice dinner, and we buy flowers and decorate with pastels.
Plus since Easter is just one day, this wreath doubles as cute SPRING decor too!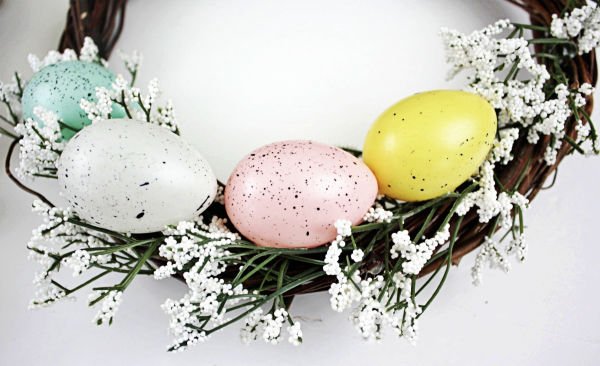 Easy DIY Easter Wreath
Are you ready to make this simple Easter wreath with supplies from the dollar store? For less than 5 bucks you can make this easy little wreath to welcome the first breaths of spring!
What do you need to make this Easter wreath?
Gather your supplies! Don't worry, it won't take long.
Here's what you need to make this rustic Easter wreath: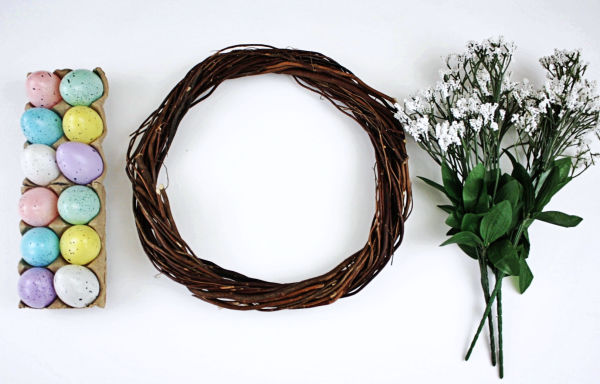 glue gun
glue sticks
baby's breath
plastic or styrofoam Easter eggs
willow or grapevine wreath
Once you've gathered your supplies, you're ready to get started!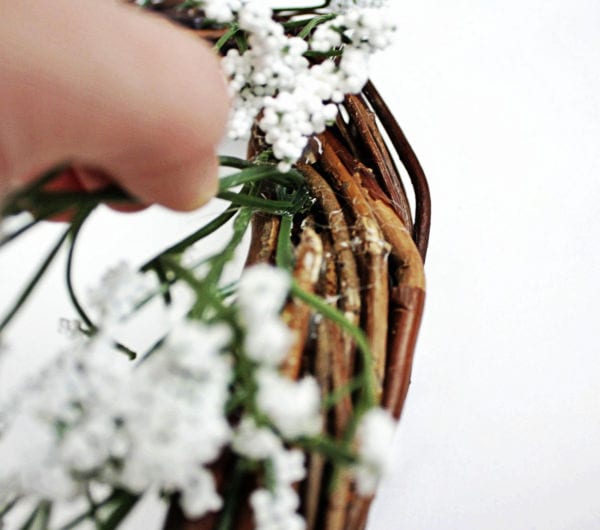 Can I make a dollar store Easter wreath?
You betcha, friends! All the supplies shown here came from Dollar Tree! In total this wreath costs less than $5 to make, which is a total steal if I do say so myself.
These speckled Easter eggs give the wreath a simple, rustic look. If you're looking for something a little more glam you could use a glitter, metallic or neon Easter eggs and each would give a totally different vibe.
Personally I kind of love these speckled Easter eggs.
I think it makes the wreath look a little fancier than it really is.
Because let's be honest, no one but you will know that this wreath was so inexpensive to make.
Or that you got the Easter egg wreath supplies at the dollar store.
Except me.
And I'm not telling anyone.
This can be our little secret, 'kay?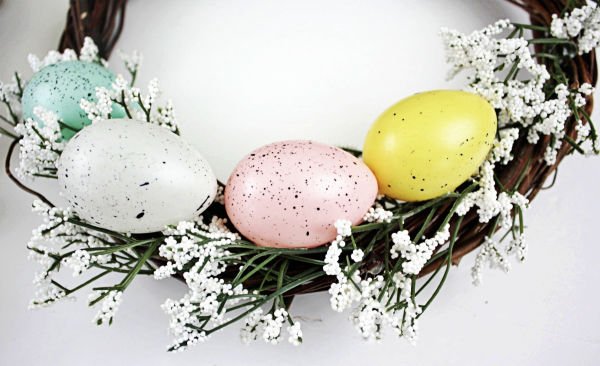 How can I embellish my Easter wreath?
Oh, this wreath isn't fancy enough for ya?
Well there's lots of ways you could fancy up this DIY Easter wreath. You could glitterize the eggs (yes, that's a word. I promise).
You could add some cute ribbon to the wreath
You can also make it a burlap wreath for a rustic, farmhouse look. That would be SO cute with these speckled eggs.
Oh, and you could experiment with different artificial flowers or other foliage. Maybe some spring grasses or tulips!
Are you ready to make this easy Easter Egg Wreath or what?
Let's do this!
How to make a rustic DIY Easter Wreath: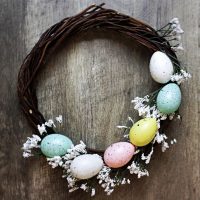 Easy DIY Easter Wreath
Yield: 1

Prep Time: 5 minutes

Active Time: 20 minutes

Total Time: 25 minutes

Difficulty: Easy

Estimated Cost: $5 or less

This adorable DIY Easter Wreath is super easy to make with supplies from your local dollar store and makes for a cute spring decor addition to your home.
Materials
grapevine wreath (any size)
plastic Easter eggs
1-2 sprigs artificial baby's breath
Tools
hot glue gun
glue sticks
scissors
Instructions
Remove sprigs of baby's breath from stems, cutting if necessary.
Glue sprigs of baby's breath sideways, tucking into the stems of the wreath
Repeat around half of the wreath.
Apply hot glue to the plastic Easter eggs and press until glue cools
Hang and enjoy!
If you make this wreath yourself, please tag An Exercise in Frugality on social media! I'd love to see your customized creations!