Rev transcription is seriously one of the best side hustles for introverts! There's no investment, no selling, no phone calls, virtually zero human interaction unless you WANT it. Interested?
Are transcription jobs good for introverts?
As an introvert, I'm always looking to minimize and control my interactions with people. When you have social anxiety, it can be hard to find a job or a side hustle that's one where you can work from home.
This work from home opportunity is PERFECT for all the introverts who don't want a job in a call center, but want a legit way to make money without having to deal with people!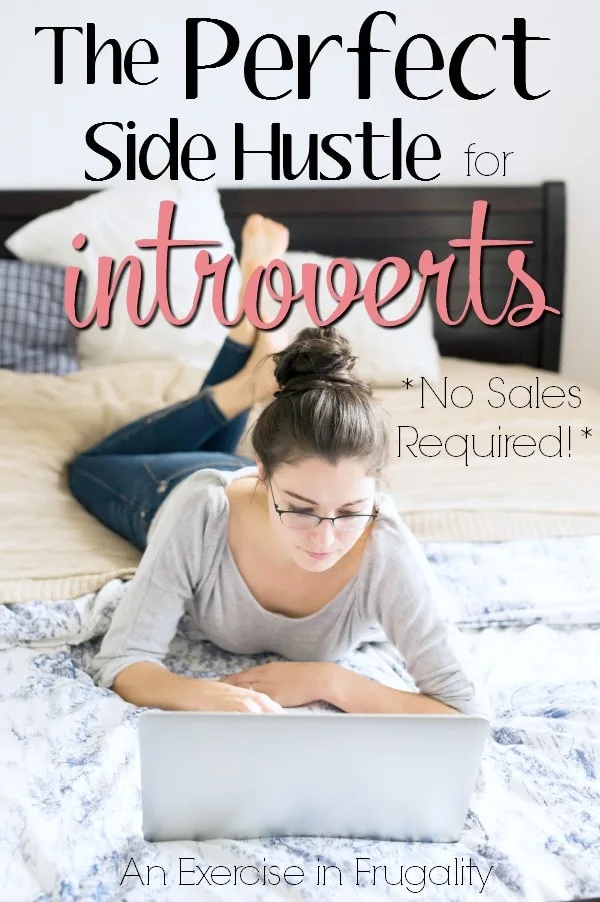 When you hear "side hustle", what do you think of?
Do you think of bugging your friends and family to buy stuff from you? What about Facebook "friends" who add you into groups without your permission to sell you crap you don't need?
Yeah. Me too.
Well take a deep breath, because this post has NOTHING to do with that stuff. I know, it's a relief isn't it? The truth is there are lots of ways out there to make money without having to SELL anything.
As an introvert myself, I struggle to even make social phone calls, let alone ones that include high pressure sales tactics. So what does a shy girl like me do for a side hustle? Surely there has to be something out there that's a good job for introverts like myself.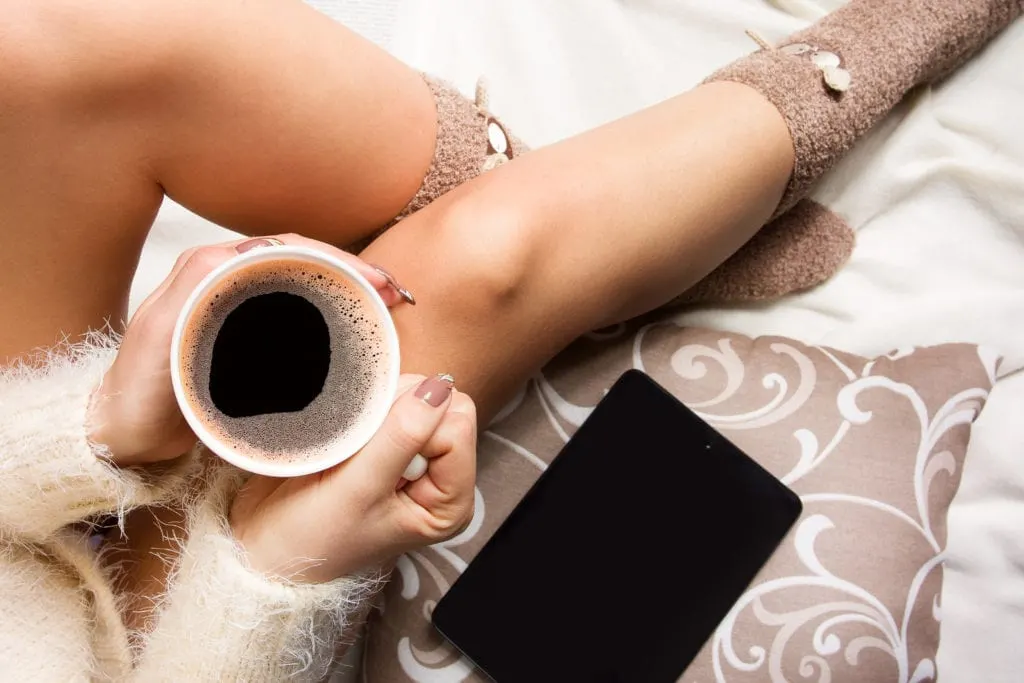 For starters, there's my blog which of course you are currently reading (and hey, thanks for doing that by the way!). I have written before about how to start a blog on a budget, which details all the tools I use to make money as a blogger.
But what if blogging isn't your thing? Or what if (like me) your blog doesn't make enough to equal a full time income just yet? There are lots of things you can do but I wanted to share something that I am currently doing to make a bit of extra money.
I had done a lot of reading on Pinterest to try to find ideas for work from home jobs for introverts. There were some good ideas, some not so good ideas and some downright awful ideas.
Some of the ideas required you to pay for an expensive course, or some other foolishness. I didn't want that. I just wanted honest, steady money even if it was just a couple hundred dollars a month to help with bills.
Is Rev transcription legit?
In short, YUP.
I discovered that while many work from home opportunities are too good to be true, there was a market for video captioning online that piqued my interest. Rev.com is a company that provides both captioning and transcribing services to companies that need it.
What is Rev captioning and transcription?
Everyone from major TV networks to YouTubers to universities use their services for closed captioning (you know, the words on the screen for the hearing impaired) and transcribing. I have done so many cool projects for them!
Captioning work involves watching video files and adding the closed captioning.
Transcription work is listening to audio files and transcribing the spoken words and sounds into written text.
Does Rev actually pay?
At my peak, I was averaging averaging between $200-400 a week doing captioning work. It's not going to make me a millionaire, but it's not too shabby for a side hustle, the work is interesting and always changing, and it certainly helps with the bills.
You can choose how much or how little you want to do and they pay EVERY week on Monday morning like clockwork.
The company is reputable, and they have a ton of resources available to help you improve your speed. Since they pay by the audio minute, more speed equals more money in your pocket.
Here's a screenshot of my earnings so far from 12/16 to present. I've been slacking lately due to my cat being gravely ill and requiring round the clock care so as you can see I haven't made as much the last week as normal.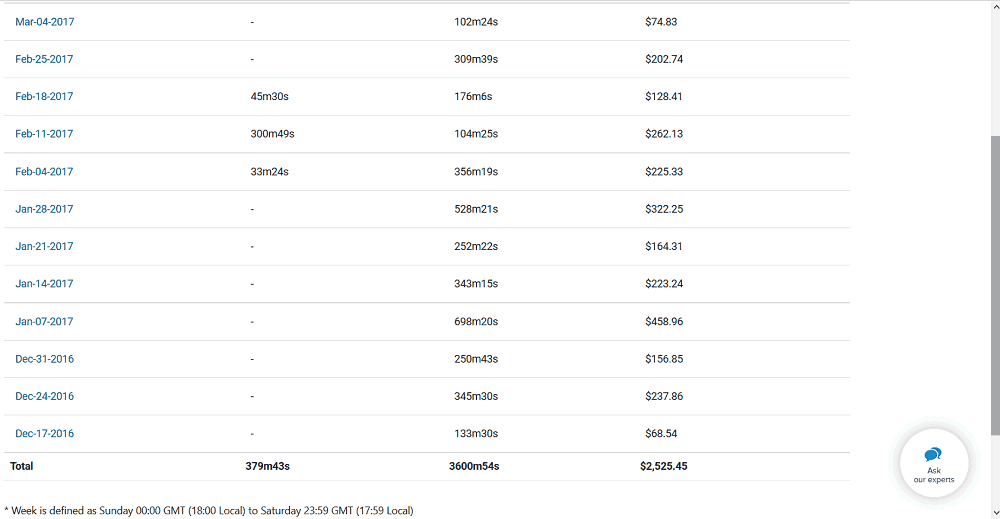 How to get started with Rev transcription and captioning
You have to pass the Rev transcription test or the Rev captioning test (depending on which division or divisions you're applying for) in order to be accepted into their program, but they are fairly simple to pass.
The great part about them is that you can get started usually right away (I had a short wait before I was allowed to start because they try to regulate the number of captioners vs the work available so that there's never a shortage of projects).
And like any legitimate work from home opportunity that isn't some kind of a scam, there's no pyramid here where you have to recruit your friends, no cost to start work, and no selling involved. You just sign up, pass the basic test, and once you get accepted work like any "normal" job.
Note: There's no monetary incentive or bonus structure for me telling you about Rev.com, I just wanted to share about it because I know that I searched all over for something that would be a great side hustle for introverts who hates sales!
If you decide to give it a try, I do recommend investing in a USB foot pedal and a decent pair of noise canceling headphones because it makes your work faster and easier, but they are by no means required.
Also, you're not signing any kind of contract so you're not obligated to any amount of work, or to work at all. It's kind of the perfect side hustle for introverts because you literally do not have to interact with ANYONE unless you want to (there's a great help forum that also has a few social threads going if you choose to engage).
There's no sales involved, Rev finds all the work, you just go in, preview the files, select the one you want to work on (after seeing how much it pays, how long it is, etc) and get to captioning.
When you're done, the dollar amount is credited to your earnings and the following Monday morning you're paid for all your work from Sunday thru Saturday. Easy.
Who can do transcription jobs?
The work is perfect for stay at home moms too (though this is best done with headphones at naptime since you need to be able to clearly hear your videos), introverts, college students or anyone who knows how to operate a computer and wants to make a little extra cash!
Are there other transcription jobs?
There are tons of other transcription and caption companies. Rev is the only one I have tried personally, but I had seen discussions in our forum that other folks had tried different transcription jobs and liked Rev the best. I can't say since I have no basis for comparison.
If Rev transcription or captioning isn't your cup of tea (or if you're waiting to get approved with Rev) you can check out some of these other great work from home opportunities. All of them are legit, and they all really work!
Related Articles: