These simple spring cleaning tips will make things just a little bit easier! Plus, check out my review of the Shark® APEX DuoClean below.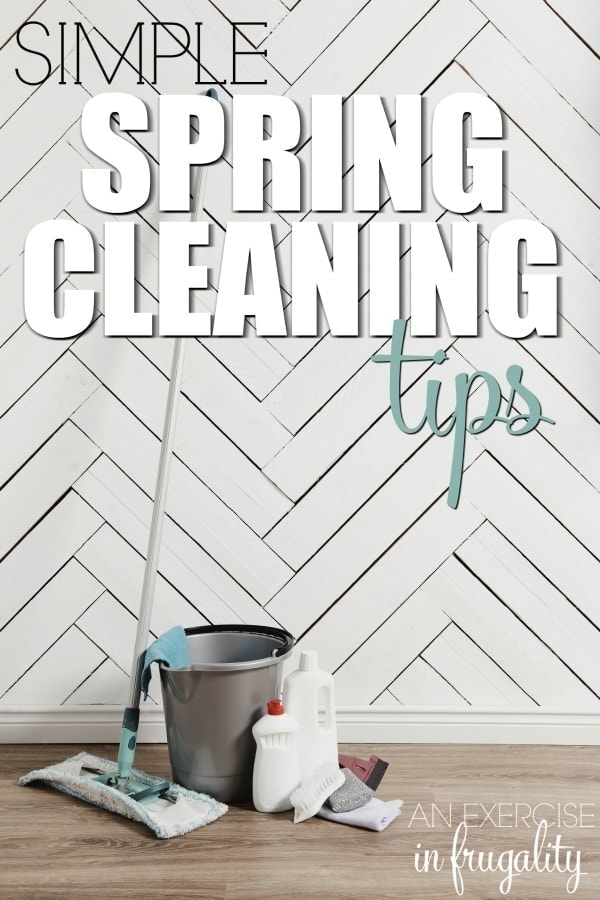 I'll be totally honest here guys, I'm not a fan of cleaning. If you showed up at my door right now, I'd be hiding against the wall like Macaulay Culkin in Home Alone while sweating profusely. I usually "panic clean" when I know people are coming over.
Now that I've bared my soul with you, hopefully you can understand how much I *loathe* cleaning and how I am always looking for ways to make it easier. So today, we're gonna talk about some of my favorite spring cleaning tips.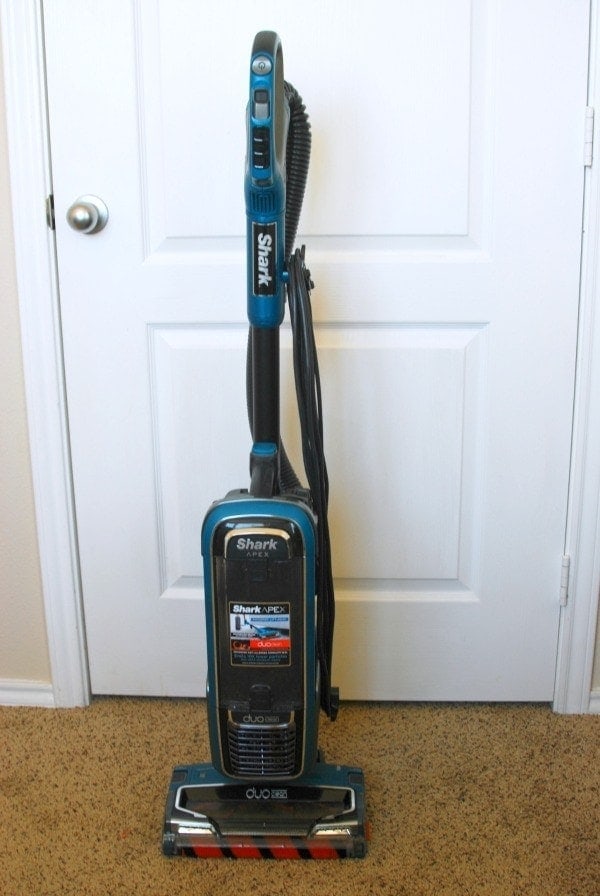 Our friends at SharkNinja sent us a brand new Shark® APEX™ DuoClean™ vacuum to help us get in the cleaning groove, and so I thought now would be a fantastic time to come CLEAN about some of my DIRTIEST housekeeping secrets. See what I did there?
5 Spring Cleaning Tips
First of all, why spring cleaning? Well for starters, after living in a home that's been closed up all winter, caked in the muck, salt and sand that's been tracked in. Plus there's something uplifting about a clean home, even if you hate cleaning as much as I do. It's definitely not my favorite thing, but I can't deny it makes me feel SO MUCH BETTER once it's done.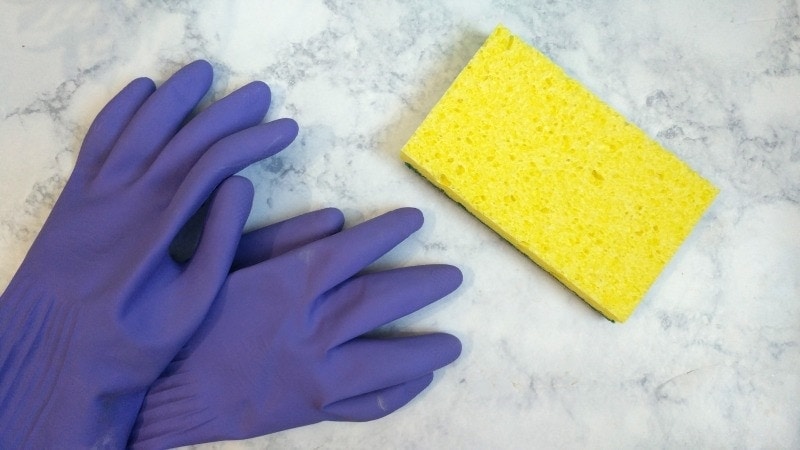 I suffer from depression, anxiety and winter blues, so when spring comes, I start to look forward to deep cleaning…or rather the end result of deep cleaning. The process not so much, although I try to think of it as a symbolic cleansing ritual and that seems to help a bit.
With these spring cleaning tips, you'll feel a little better about tackling the daunting task of spring cleaning!
Get rid of clutter
Throw away the trash, the broken, the unused. Donate if it's something that's still usable, but have yourself a "fire sale": everything must go! Purge the piles that have accumulated. Take down the holiday decorations, toss the Christmas cards.
Once you have some space cleared, you can begin to actually do the deep cleaning. If you are just shuffling stuff around from pile to pile or room to room, you're not going to see any progress!
I am the WORST at keeping clutter at bay. Between my creative personality and my ADHD I simply lose sight of the clutter until it's out of control. I usually come to my senses and notice it when it's gotten to the "holy crap" stage, and then I take a big black lawn trash bag and get decluttering!
Get the right tools for the job
Paper towels are fine for your regular, every day cleaning but to do a thorough deep clean, you're gonna need something more substantial. Pick up some good scrubby sponges or Magic Erasers, take inventory of your cleaning products and pick up more of any you're low on.
Rubber gloves are good because deep cleaning chemicals tend to be more harsh (and surfaces more grimy) than your typical daily cleaning routine.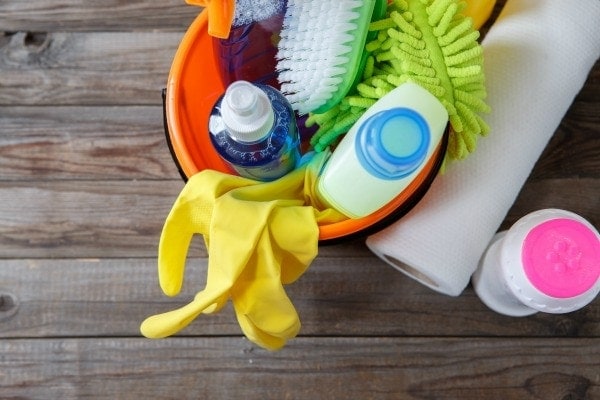 Make sure your vacuum is up to the challenge too-just because it still "works" doesn't mean it's ACTUALLY cleaning deep into your carpet. We recently asked to try out the Shark® APEX™ DuoClean™, because while our old vacuum still was technically operational, it just didn't feel like our carpets were clean. Turns out we were right: the carpet's WEREN'T clean.
I'm seriously embarrassed to show you these before and after photos guys, but in the spirit of "coming clean"….here ya go. Please don't judge me too harshly, this was ONE WEEK since my last vacuuming with my old vacuum!
The APEX DuoClean has so much suction, it actually feels like the vacuum is heavier when it's turned on. That's because it's actually reaching the base of the carpet fibers, unlike our old one which barely cleaned the surface.
This is important especially for deep cleaning to remove allergens like dust and dander that would otherwise stay trapped in your carpet. YUCK. A high quality vacuum is a worthy investment. Look for one with detachable tools for multiple surfaces.
Pre-clean and soak
While you're decluttering or cleaning other parts of the room, spray surfaces with cleaners and allow them to sit for a few minutes for maximum effectiveness. This brief pre-soaking will help break down any soap scum, hard water or other stains. In addition to soaking surfaces, you can also take your linens and soak them in your washing machine.
Fill with hot water and vinegar or bleach (check the labels first) and let sit for 1 hour to deep clean all the buildup out of your towels and sheets. Run a regular cycle as usual with detergent, but skip the fabric softener.
Empty the trash cans and put them in the bath rub. Pour a little dish soap and bleach in the bottom, then fill with hot water to soak. True story: our kitten Charlie knocked my conditioner bottle into the trash can and the can was so gross I seriously considered just buying a brand new bottle even though that one wasn't even a quarter gone. Seriously you guys, I need these spring cleaning tips more than any of you!
Clean EVERY surface
Do you clean your doorknobs? Doors? Baseboards? If these things aren't cleaned regularly at your house, come sit with me. I won't judge. They aren't at mine either. But when I do my big spring cleaning, I make sure to tackle all those neglected nooks and crannies.
Use a checklist (like this free printable spring cleaning checklist) to make sure that you don't miss anything important. There's a lot of surfaces that we forget about with our daily or weekly cleaning, so a checklist is important to make sure that those things at least get addressed once a year.
You can use a skinny vacuum attachment to clean behind large appliances and furniture if they aren't easily moveable.
Full disclosure: we moved into this place a year ago, that's probably the last time the walls, baseboards and behind the fridge were clean. Yikes.
Don't forget to clean your air too!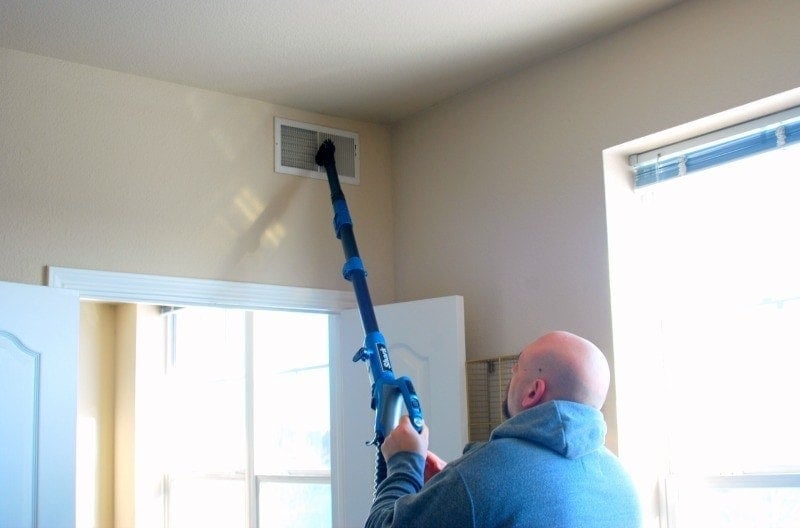 Even the cleanest homes won't smell clean when there's contaminants in the air. Replace your furnace air filters regularly, and vacuum out all vent covers. This will not only help minimize allergens in the air, but also will improve the efficiency of your furnace, lowering your heating and cooling bills.
Again a quality vacuum with HEPA filters will make an impact on this as well. The Shark APEX DuoClean actually emits 10x fewer particles than HEPA standards require, so you're not removing dirt from the carpet and throwing it back into the air.
This is especially important when you're allergic to ALL THE THINGS like I am. Dust? Yup. Dander? Uh-huh. Pollen? Yes indeed. And with spring coming up, there's bound to be all sorts of yuck stuck in your carpet that other vacuums will throw back into the air.
A little planning and a few simple spring cleaning tips can make things go a lot smoother.
If you really can't stand the thought of cleaning for a whole day, break it down into a more manageable schedule that suits your needs, delegate tasks to other family members or consider bringing in professional cleaning help.
When you are all finished, be sure to be kind to yourself, and schedule a little self care time to recuperate from all that hard work!
Shark Apex DuoClean™ Review
If you're interested in hearing more about this vacuum, I've got the details for you below!
We've been using this vacuum for a couple months now, and I have absolutely hands-down fallen in love with it. It works amazingly well! I own a couple of other Shark/Ninja products like the Ninja Coffee Bar, as well as my Ninja Blender and they've all been completely top notch.
The only issue I have with this vacuum is that the main beater bristle brush is not removable. Because our dog has an INSANE amount of fur due to his double coat, that beater brush gets packed with hair and it has to be cut off. Fortunately it has built in grooves to make cutting the fur off easier.
In a weird way though, I'm okay with that because it means that fur is no longer in our carpet. It's bananas how well the Apex DuoClean™ works.
The bristle brush deep cleans while the soft brushroll "fluffs" the carpet and makes even our old, matted apartment carpets look absolutely sparkling.
I was admittedly skeptical that this vacuum would hold up to the claims, but I gotta say I was completely blown away.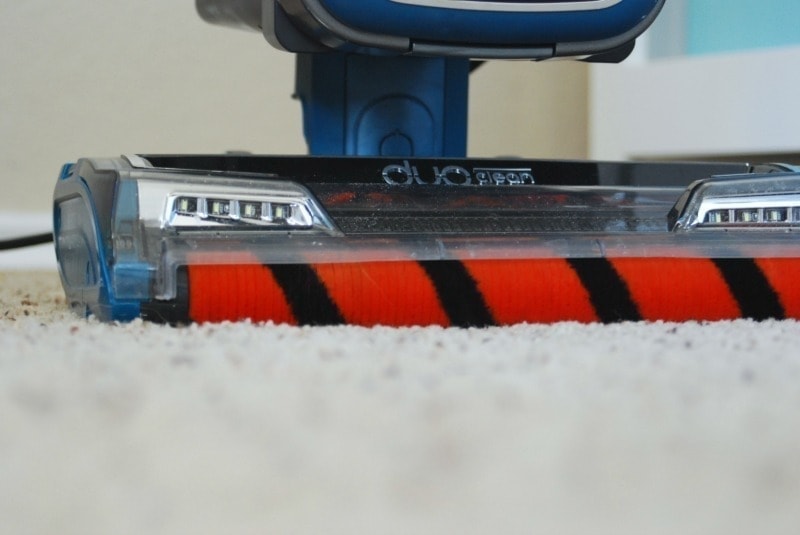 My favorite part about this vacuum is that there's a motorized floor nozzle, where you can detach the canister from the nozzle and clean under furniture. It's called Powered Lift-Away®! There's even a flat wand that can go under your appliances!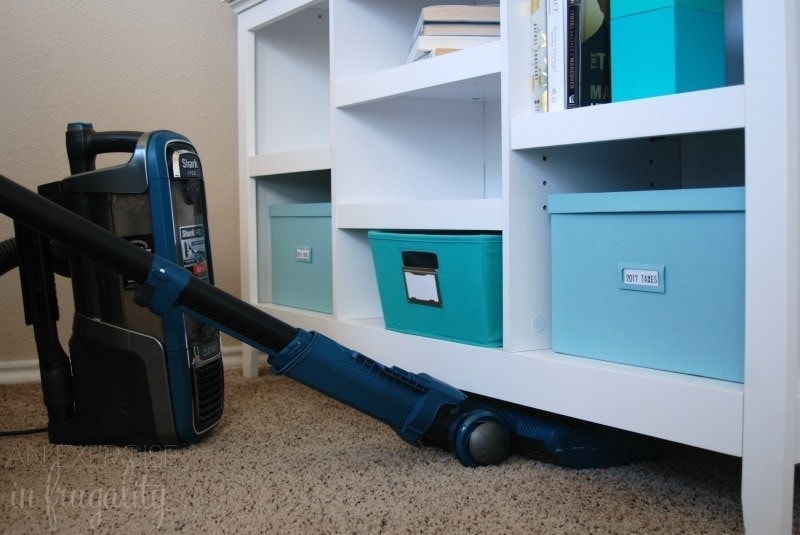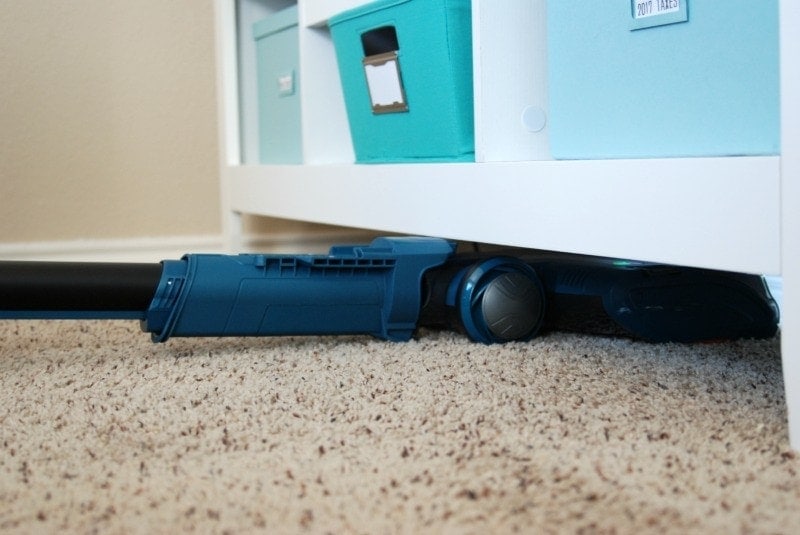 The Active-Glide Technology™ means this badboy is self-propelled. It quite literally does all the work for you.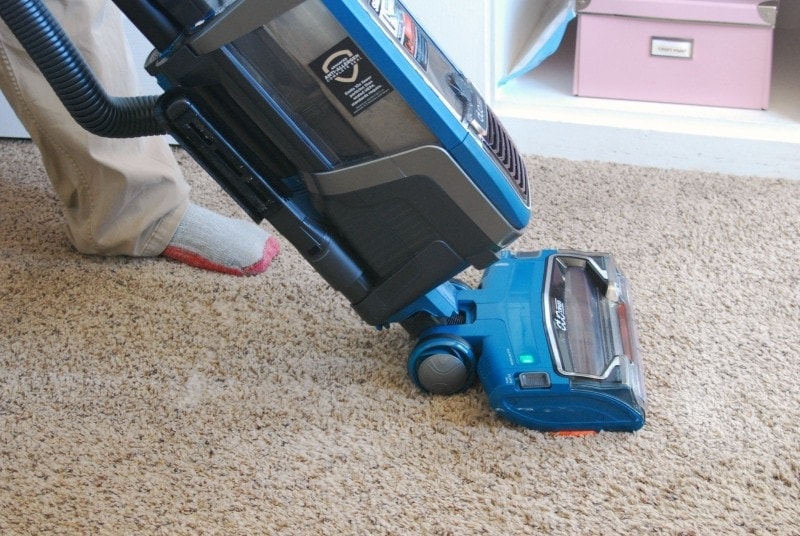 UPDATE: 5 months later we are still absolutely in love with this vacuum. I've lent it out to my mom on several occasions and she loved it as well. She has two cats and a dog in a small apartment and you would never know it by looking at her carpet! With the 7 year warranty and Shark's outstanding customer support, I plan to enjoy this vacuum for a long, long time.
What are your favorite spring cleaning tips?