Winter blues got you down? Here's 5 easy tips to help lift your mood!
This shop has been compensated by Collective Bias, Inc. and its advertiser. All opinions are mine alone. #NatureMadeVitaminD #CollectiveBias

If you've got (or get) the winter blues, come sit by me. You're in good company. Growing up in Minnesota, I thought I knew truly bad winter blues. We get some extremely harsh winters here, with temperatures often well below zero, and sometimes you don't see the sun for days. Even when the sun does come out, it's usually too cold to spend much time outside, so you're not getting that valuable sunshine.
Then we moved to Oregon in November of 2013. That's when I finally realized how bad my winter blues had gotten.
In the Willamette Valley where we lived, winters were not particularly cold. In fact, you would rarely see snow, and it only dropped below freezing a couple times during our 3 years living there. However, there was a solid 9 MONTHS without sunshine. That's no exaggeration: Portland, Oregon is the 3rd most "depressing" city in the country, averaging only 77 days of sunshine PER YEAR. There's some partly sunny days of course, but for the most part any sunshine occurs in the summer.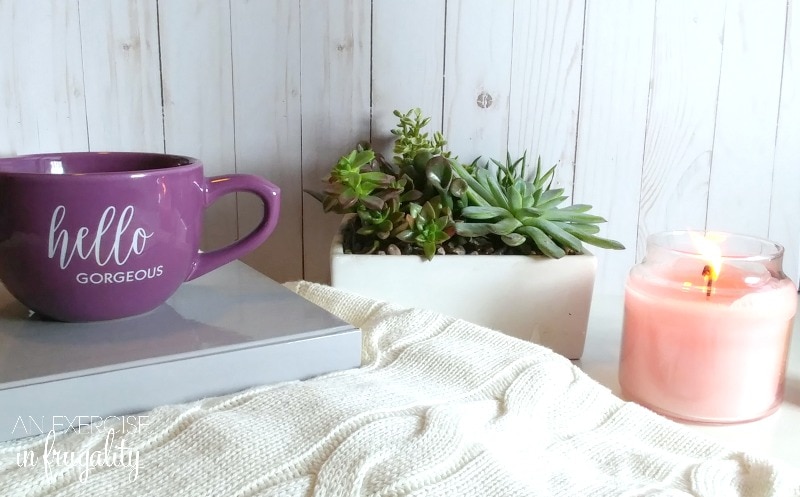 So as you can imagine, I had to get creative. I had a battle with depression and anxiety, which was worsened by the gloomy weather. Today I wanted to share with you a few of my best tips for dealing with the winter blues, so you can find some relief!
The holidays are supposed to be a special, magical time filled with happiness, but often people suffering from the winter blues either miss out on the holiday joy entirely, or they find that after the holidays things can get really difficult. These tips are simple and effective against the winter blues.
5 simple ways to banish the winter blues for good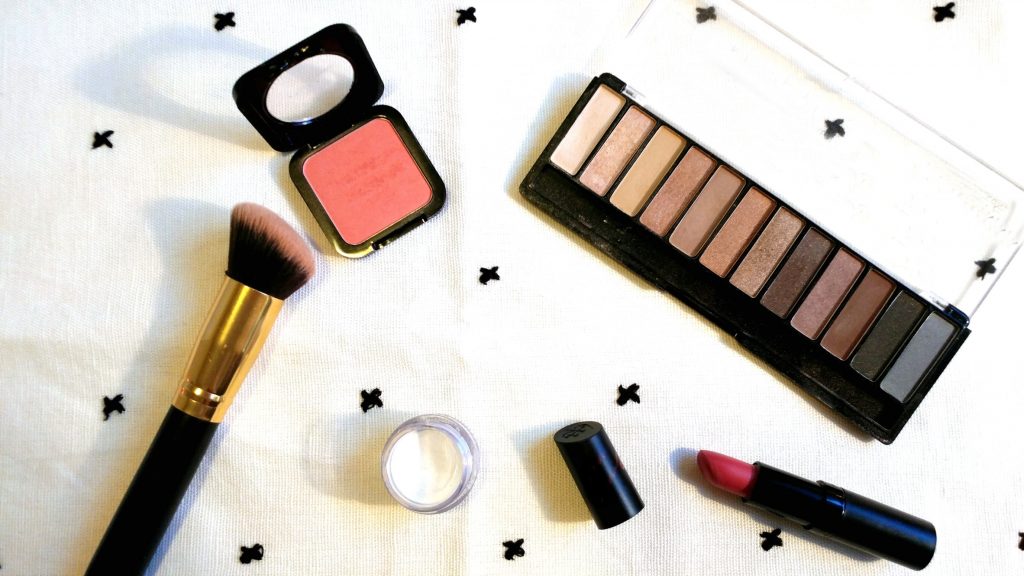 1. Get active and stay active
Of course the last thing you want to do in the winter is be active, our own biology tries to get us to hibernate and use as little energy as possible, but that natural instinct is no longer applicable in today's society. Get up, get moving. As tempting as it is to stay in your jammies all day, you MUST get moving. Get up, take a shower, put on real clothes and "dress to shoes". Even if you have nowhere to go. You will immediately feel better, and your body (and mind) will thank you.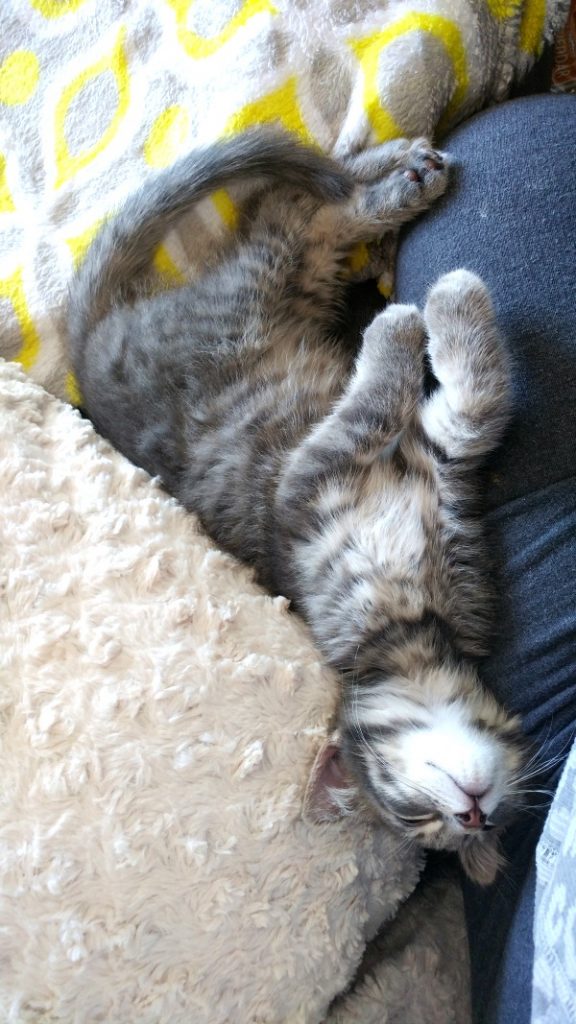 If you can get to a gym, try swimming, a fun exercise class, even yoga. Anything to get the body moving will help. If you can't get to a gym, walking around your neighborhood is great (bonus points if it can expose you to sun, which we'll get to in a moment) or an exercise DVD at home will do the trick.
2. Be social
Like I said above, it's only natural to want to become a hermit in the winter months. Don't let that tempt you! Find ways to get out and be social as often as possible. Meet a friend for coffee, walk laps at the mall with your bestie, or simply have a daily phone call with a friend or relative. Keeping in touch can help ward off winter blues, fight boredom and keep your mind engaged.
Bonus: socializing helps both parties, so you and a friend can help each other fend off the winter blues by being each other's motivation! If you're new to an area, or have trouble discussing these kinds of things with friends or family, look for support groups in your area for people dealing with the same winter blues struggles. There's strength in numbers.
3. Find a new hobby
Always wanted to take a painting class? Love the idea of snuggling under a blanket to do a giant jigsaw puzzle? Secretly want to learn the art of French cooking? Winter is the perfect time (especially after the chaos of the holidays has died down) to pick up a new hobby. See if you can find a new hobby that incorporates some of the other tips: learning how to figure skate is a great hobby AND will keep you active. Snowshoeing is fun, active AND gets you outside. Ask your best girlfriend if she wants to take a painting class with you.
4. Get some SUN
Of course we need to be careful when it comes to sun exposure, but in the winter time, it's also a necessity. Slather on some SPF on any exposed skin and be outside as much as you can. If this isn't possible, get yourself a happy lamp, look for one that's a good size, and an on/off timer. Keep it on your desk at work or home, and use it as directed to get that much needed light exposure during the dark, gloomy winter days. If you're going to work when it's dark and coming home when it's dark, this might help you feel better!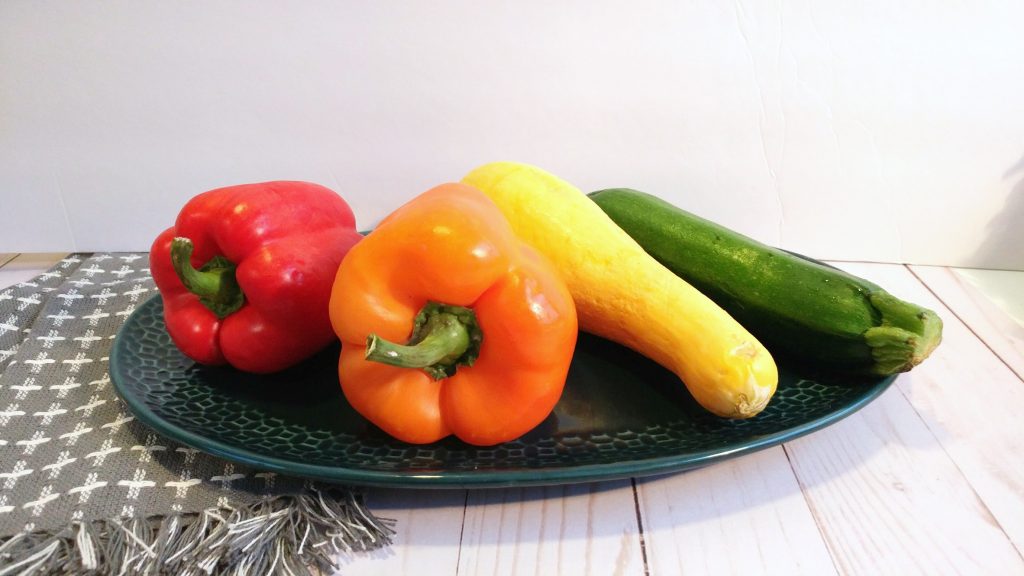 5. Eat healthy, consider adding supplements
Winter is the time when it's suuuuuper tempting to eat yourself into a carb coma. While fresh fruits and veggies aren't as abundant or in season, it's still important to eat right, if not MORE important than in the summer months. Not only do you not want to pack on the winter pounds, but more important than appearance is health. You want to make sure you're getting proper nutrition which will in turn support a healthy lifestyle.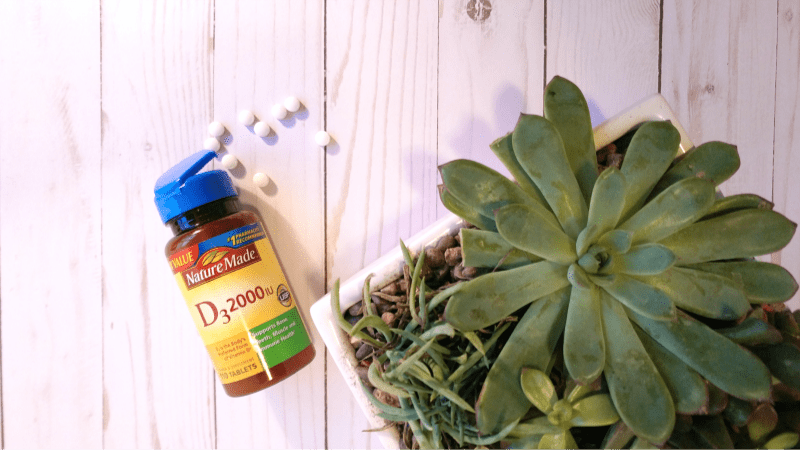 One of the important nutrients to obtain in the winter is Vitamin D. Vitamin D is synthesized by the skin when we're exposed to sunlight during certain times of the day and year, and can also be found in a limited number of natural and fortified foods sources. Vitamin D aids in the absorption of calcium, and vitamin D supports bone, teeth, muscle and immune system health.†
Vitamin D3 – found in Nature Made vitamin D supplements – is the body's preferred form of vitamin D. Vitamin D3 is more effective than vitamin D2 at raising and maintaining adequate levels of vitamin D in the body.†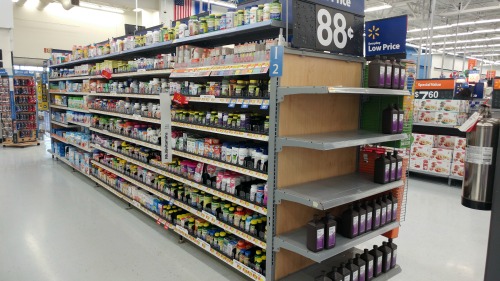 Nature Made® offers several levels of Vitamin D at Walmart, including Nature Made® Vitamin D3 2000IU Tablet and Nature Made® Vitamin D3 5000IU Softgel. The 5000IU high dose product is intended for those deficient in Vitamin D as determined and recommended by their physician.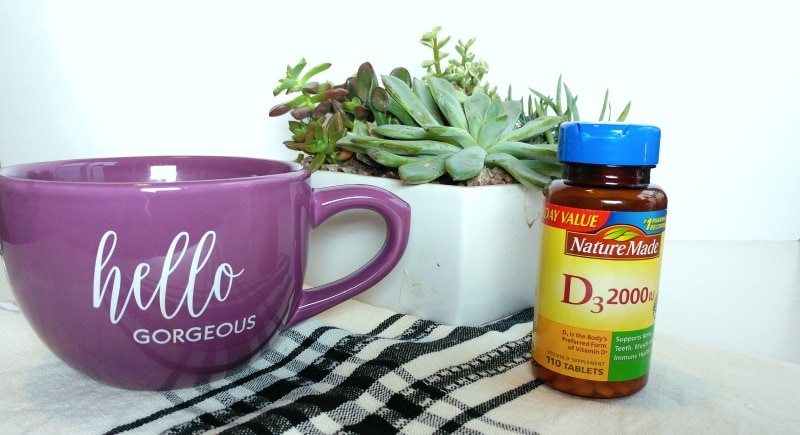 When you take vitamin D from Nature Made, you can rest assured that you're getting quality vitamins from the #1 Pharmacist Recommended Vitamin and Supplement Brand – based on a survey of pharmacists who recommend branded vitamins and supplements.
What are some of your favorite tips for beating the winter blues?
† These statements have not been evaluated by the Food and Drug Administration. This product is not intended to diagnose, treat, cure or prevent any diseases.