This is a sponsored post on behalf of SheSpeaks and Walmart. All opinions are my own. Please see my disclosure statement for more information.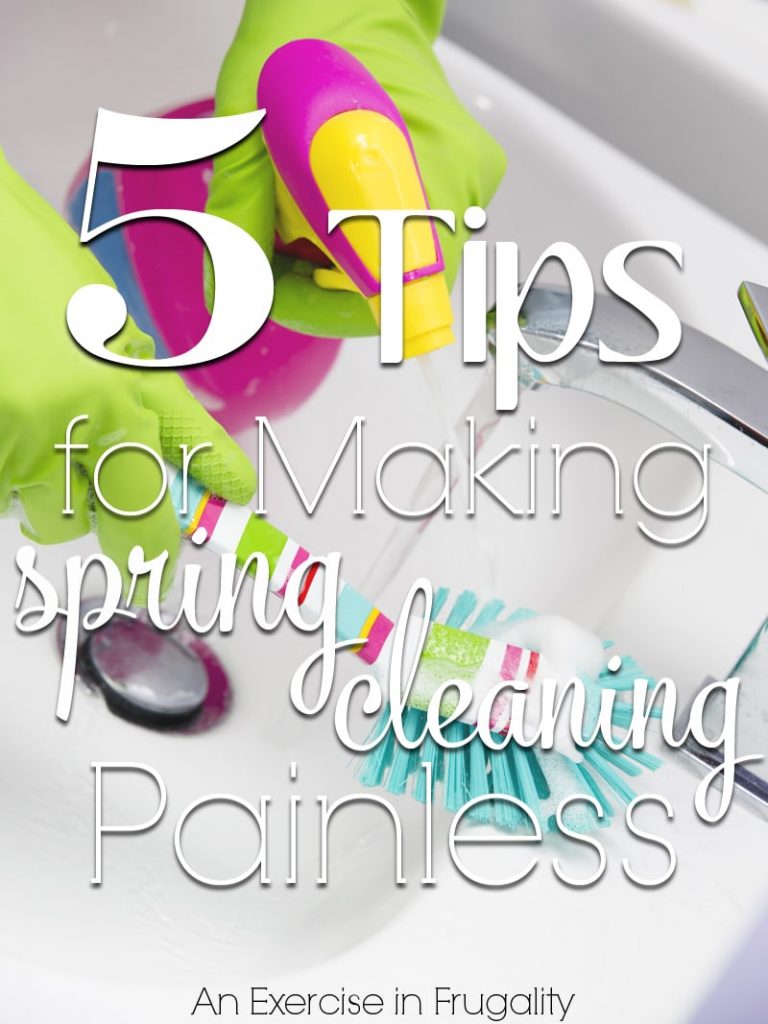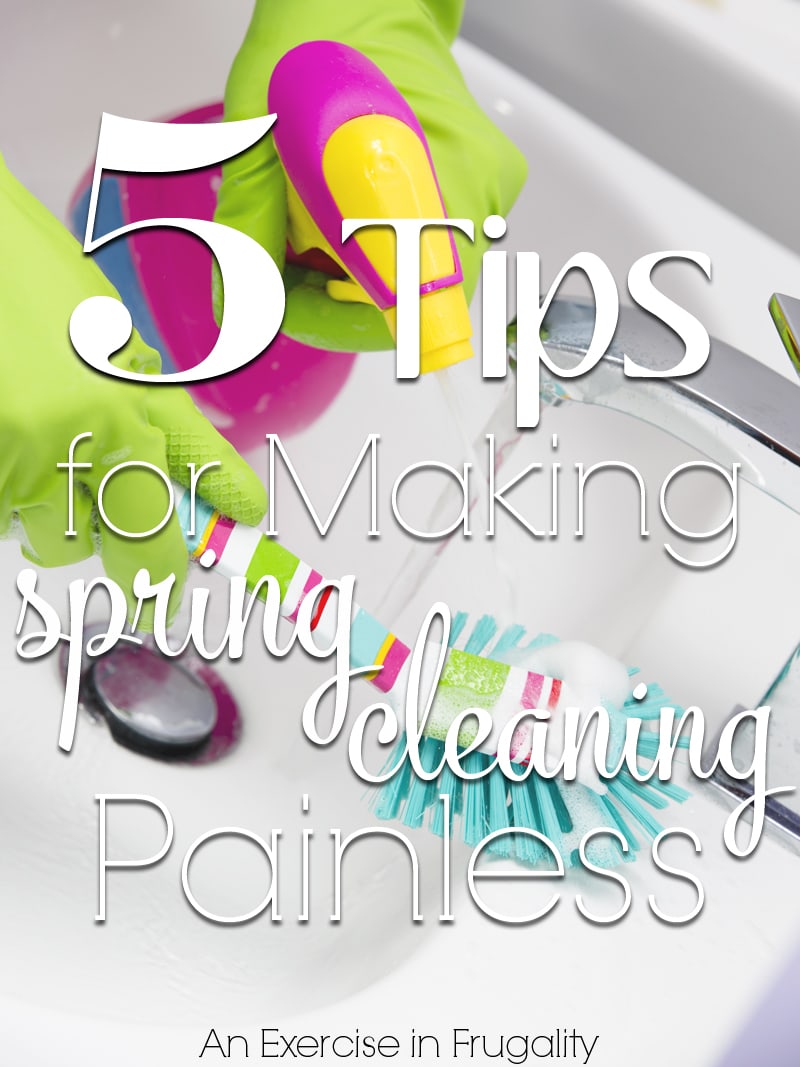 Spring is FINALLY here! We live in Oregon where it is gray and rainy more than half the year. Spring is when the sun finally starts poking out from behind the clouds and when it does, I feel ALIVE again! I want to sing and dance like one of those Disney princesses with the birds chirping and dancing along with me. I always feel so good in spring that I actually look forward to spring cleaning and would love to share with you a few spring cleaning tips to make things easier.
I am preparing to undertake this task soon, and I thought I would share with you some of the things I do in preparation of, and during, my spring cleaning routine.
5 Spring Cleaning Tips:
1. Make a plan
First things first, make a plan of attack. Be sure you have a checklist in hand of all the things that you want to accomplish so that nothing gets forgotten. Often there are tasks done during spring cleaning that are only done once a year, or a couple times a year. To make sure you have everything covered, make a list of everything. Don't forget to dust your ceiling fans, change your furnace filter, change your smoke alarm batteries, clean the dryer vent, behind the appliances and anything else that you want to accomplish. After you vacuum the couch and cushions, give it a spray with Febreze for a little burst of freshness.
2. Stock up on supplies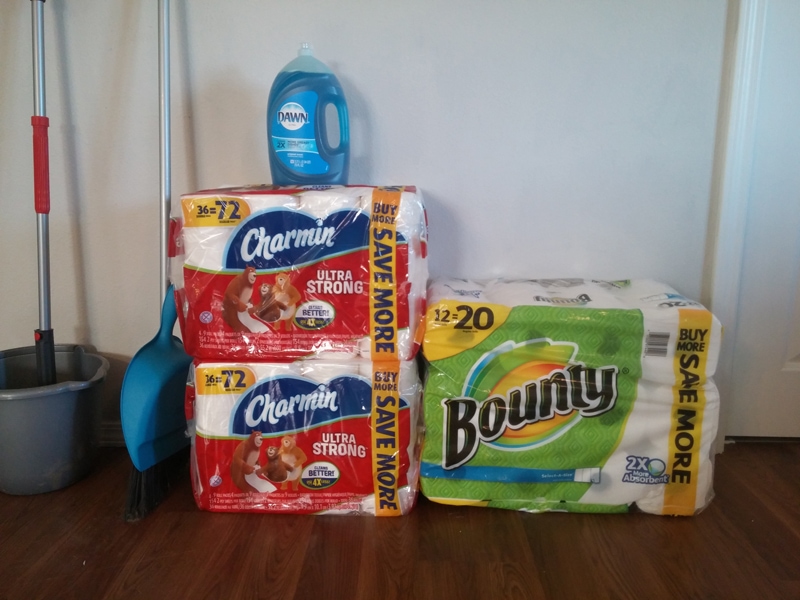 This one is important, especially when on a budget because you will want to shop the sales. I just went and stocked up at Walmart on things like Bounty Paper Towels, Charmin toilet paper and Dawn dish soap to get my home sparkling clean (and of course to stock those clean bathrooms!) Walmart is currently having a Stock Up and Save event where you can really maximize your savings by combining their sale with Ibotta rebates!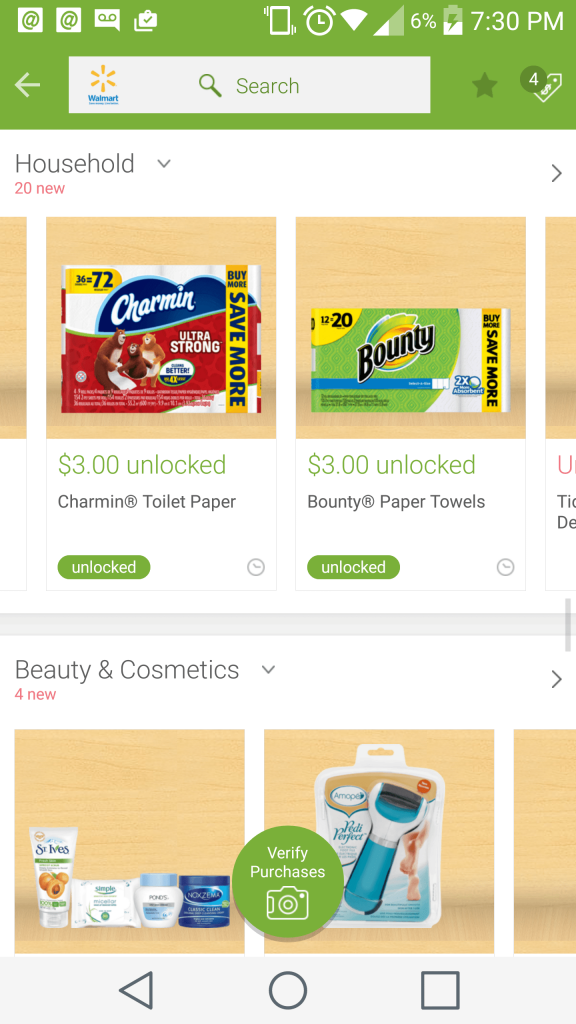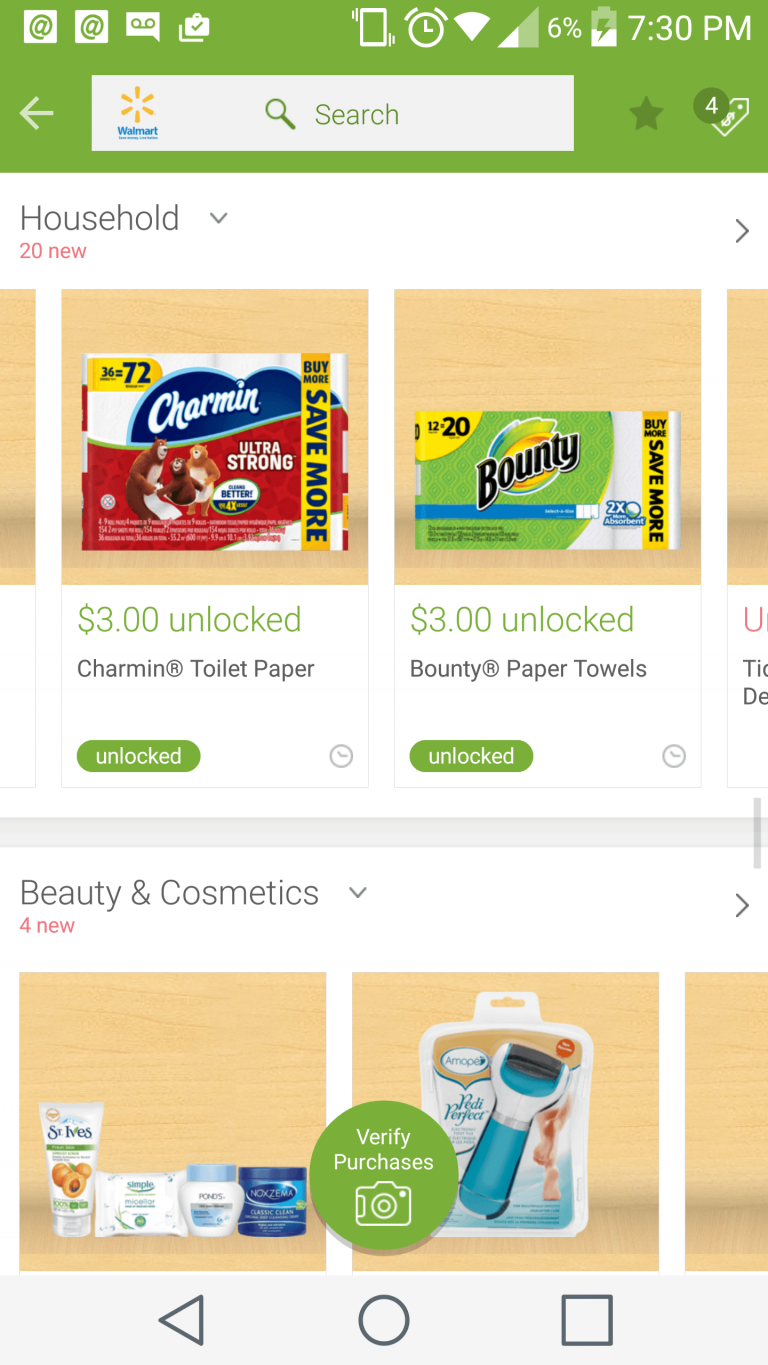 Use my referral link for Ibotta here and you'll get $10 just for signing up! Add that to the rebates you'll get when you purchase any of these eligible Stock Up and Save products at Walmart and you'll get back a nice chunk of money. Its like being paid to clean! Well…almost. 🙂
Bounty Select-A-Size 12-Pack Mega Roll
Tide 100 oz. Original HE Liquid Laundry Detergent
Pampers Swaddlers Huge Box
Head & Shoulders Dry Scalp Shampoo, 23.7 oz.
Head & Shoulders Dry Scalp Conditioner, 23.7 oz.
Febreze Air Effects Linen & Sky
Dawn Original 75 oz.
Gillette MACH3 Sensitive Disposable 3-Pack
Venus Sensitive Disposable 3-Pack
Gain 100 oz. Original Liquid Laundry Detergent
Charmin Ultra Strong 36 Double-Roll Pack
Crest Pro-Health Advanced Toothpaste
PS: If you're afraid of missing out on the event, you can "attend" the April Stock Up & Save Event on Facebook to learn more information and get reminders throughout the month.
3. Crank up the tunes
Don't make all this work a bunch of drudgery. Crank up a fun spring cleaning playlist! I like this one from POPSUGAR on Spotify, or you can create your own. Whatever gets you moving and feeling good! Crank it up, or pop in your headphones and let the music move your body. Dance like no one is watching and clean like your mother in law is coming for a visit!
4. Hydrate!
This might sound silly but several hours of heavy duty cleaning is really intense! Make sure you're drinking lots of water and taking breaks for food. You might get so caught up in a task that you forget to eat and the last thing we want is anyone fainting from low blood sugar. Give yourself a little break every hour, be sure to fuel and hydrate. This is a marathon, not a sprint!
5. Enjoy!
Once you are all done, light a candle, make a cup of tea and draw a hot bath in your nice clean bathroom. ENJOY the fruits of your labor. Often we get so caught up in getting things done that we forget to savor how good it looks afterwards (especially if you know its only going to get messy again the minute your kids get home from school).
Do you have any other spring cleaning tips? I would love to hear about them in the comments!
What other spring cleaning tips do you have?
DISCLOSURE: I may be an affiliate for some products that I recommend. For more information please check out my Disclosure Statement.