This post is part of a social shopper marketing insight campaign with Pollinate Media Group®, Litter Genie® and Fancy Feast®, but all my opinions are my own. #pmedia #Catparents https://my-disclosur.es/OBsstV"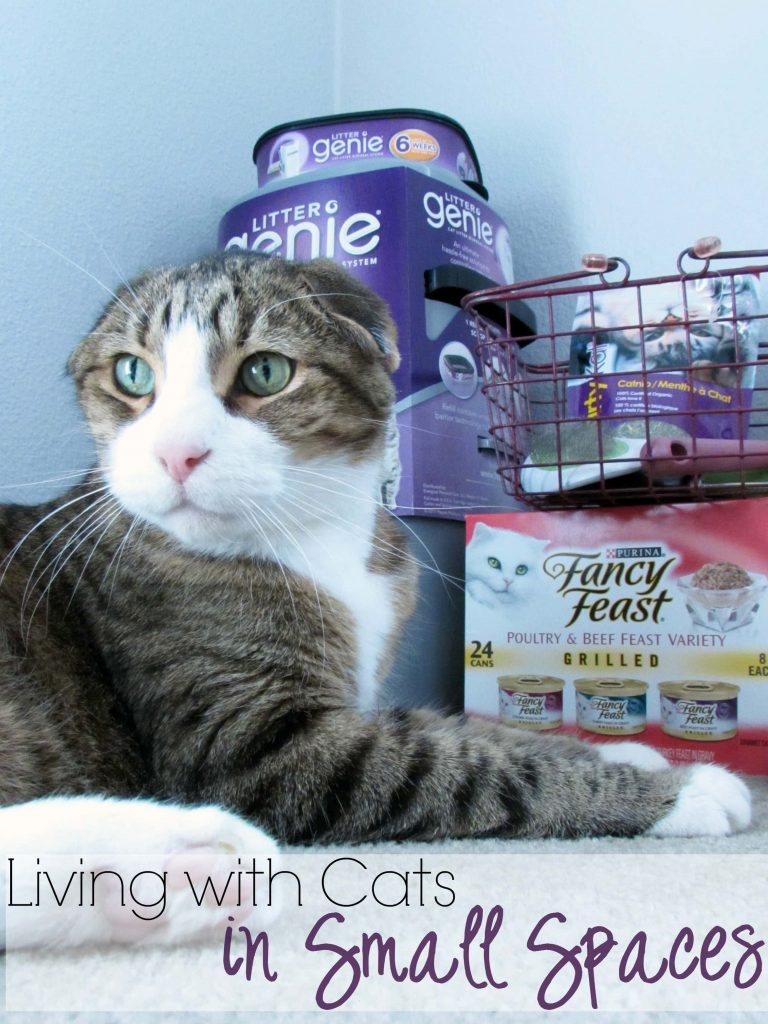 We live in a relatively small house. It's only about 1200 square feet. We fell in love with this house, and when it was empty, it seemed much larger than it was. Then once we got everything moved in we realized that there's a lot of stuff and not a ton of space. This means certain rooms do double duty. The second bedroom is an office for the both of us. It's definitely "cozy" but it was necessary. The third bedroom is our guest room. While we don't have guests often, all of our family lives out of state and so we needed a dedicated space for our guests to stay when they visit. We quickly realized that we had a problem…
Where are we going to put the litter box?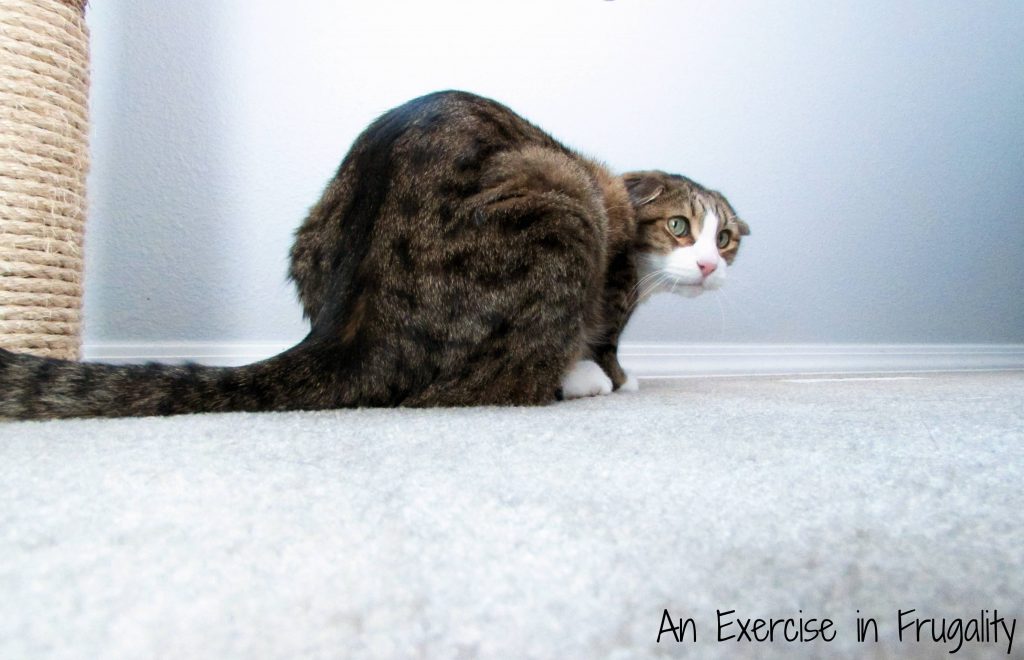 When my cat Loki was little, I used to put the litter box in the cabinet under the bathroom sink. It was perfect, because he learned quickly how to open the cabinet just enough to sneak in and out and the cabinet door closed behind him. It was the ideal situation. Unfortunately, as he grew, so did his litter box. It no longer fits under the bathroom sink. Now we also have a dog who will help himself to "litter box treats" if the box is out in the open. Yuck! So we have to have a huge cat-poo-igloo to keep the dog out of the litter box.
Which brings me back to our earlier conundrum: Where do you put the litter box?
We're limited on space. We can't exactly have it sitting in the middle of the living room. Our office is too small already. We can't have it in the master bedroom because the cat is locked out of our room at night (lest we get pawed in the face at 3am during his witching hour). Our "laundry room" is literally a closet barely big enough for the washer and dryer. Our bathrooms are teeny and there's not enough floor space. That leaves us with ONE option. The guest room.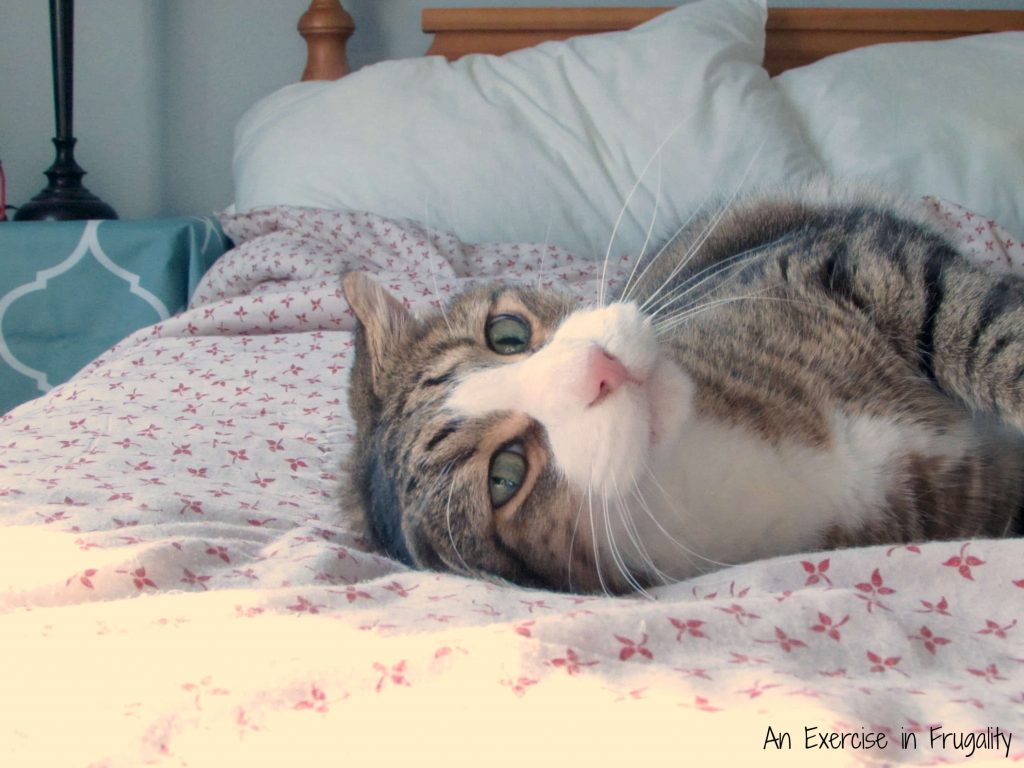 Which the cat already thinks is his room anyway…
How can we possibly make our guests stay in a room with the litter box? Easy. We make sure it doesn't smell! This is often easier said than done, but I found a surefire way to keep kitty odors in check. I was shopping at Target and picked up a Litter Genie. Probably the best $15 I ever spent.
It is easier than schlepping all the way to our outside trash can, and creates less waste than using individual plastic bags for each cleaning.
The Litter Genie seals away litter box "treats" for up to 14 days for one cat. This way all smells are sealed away in the air-tight chamber. No stink. Not even when you open the lid!
Its compact (unlike the litter box we have) and easily fits into small spaces. It has a handle so we can move it out of the room when guests come, or tuck it into the closet.
To minimize the odor from the litter box itself, we make our own homemade carpet freshener made from essential oils and baking soda. Between that and the Litter Genie, there's almost no trace of cat litter smell in our guest room!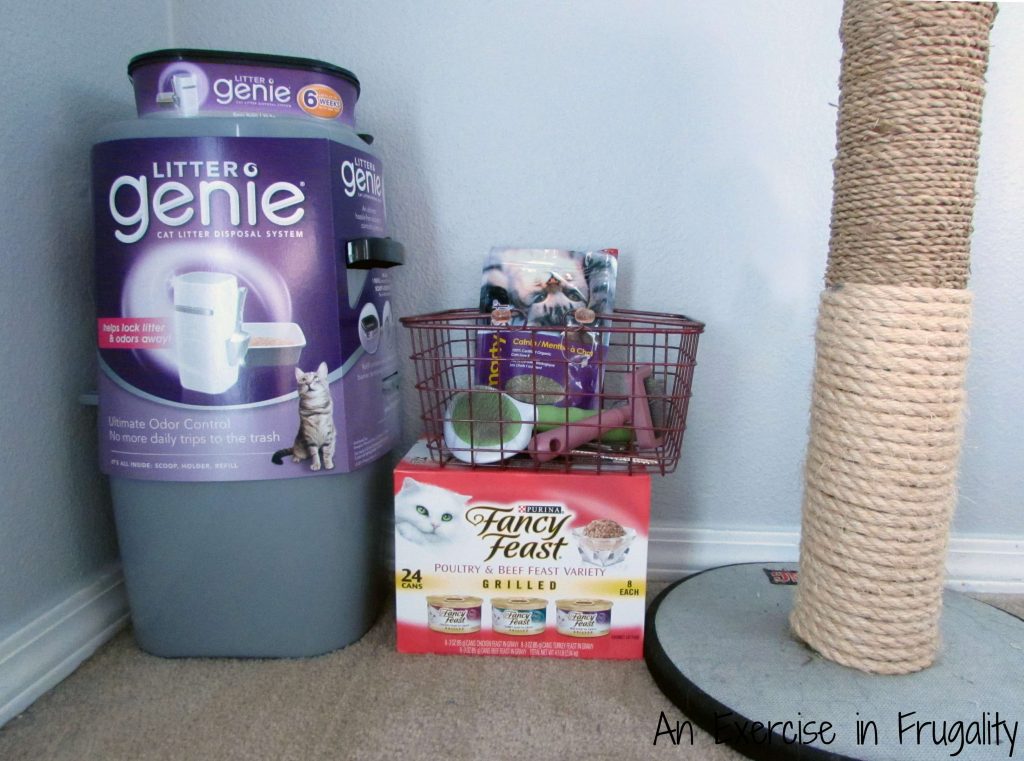 There's even a deal at Target right now, if you purchase any 2 of the following products (mix and match):
You get a free cat toy or Friskies Party Mix cat treat while supplies last. It's an awesome deal and it goes from 2/15/15 to 4/11/15. Free is probably my favorite word, y'all.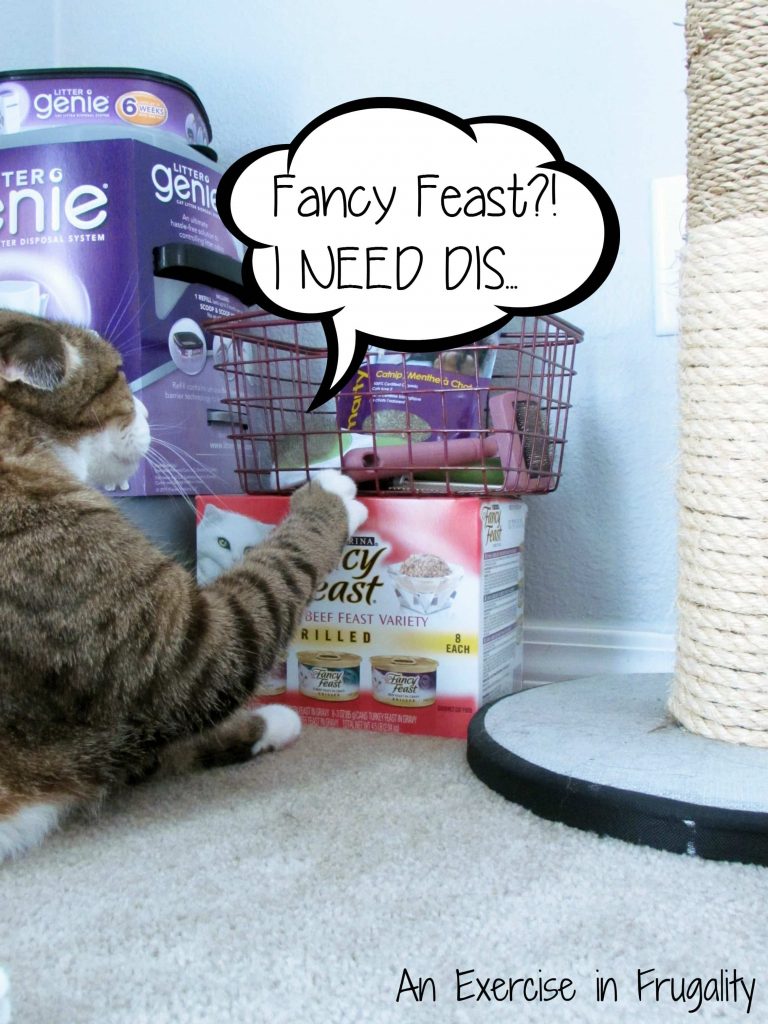 Loki loves Fancy Feast-especially the grilled varieties. He sits there happily licking the gravy off the whole thing before chowing down. He loves the taste. I love that they are made with high-quality ingredients. Its one thing Loki and I always agree on!
We can happily open our home to our guests while still meeting our cats demands…er…needs. Because we all know you don't own cats, they own you. And if you ask our cat he will tell you that's not a guest room..that's HIS room.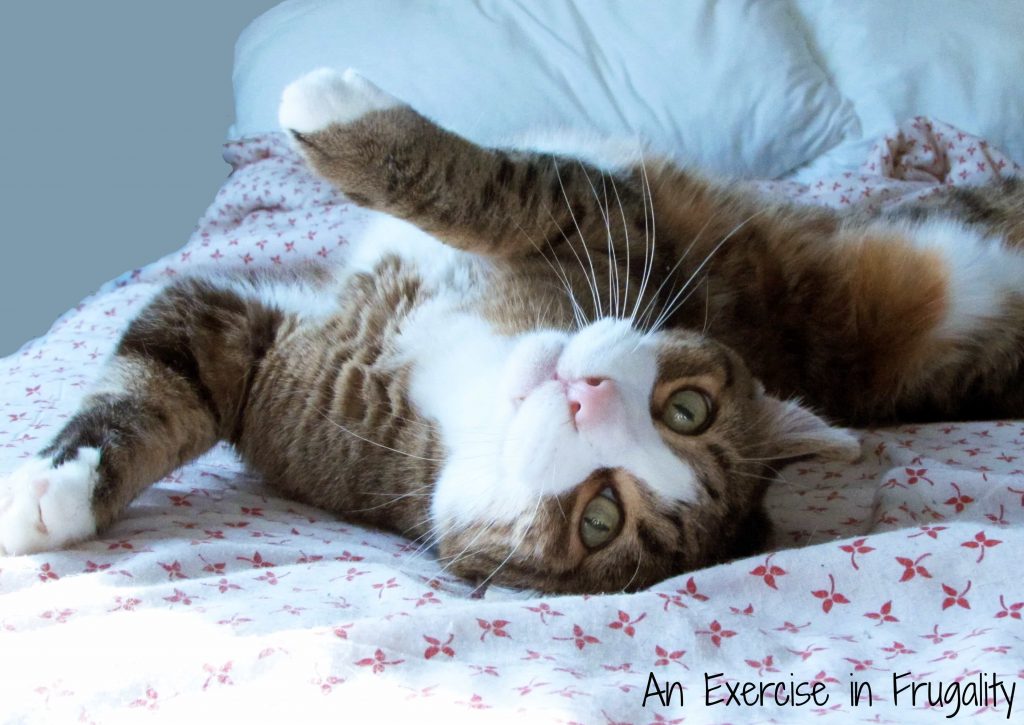 What do you think of the Litter Genie?
DISCLOSURE: I may be an affiliate for some products that I recommend. For more information please check out my Disclosure Statement.