Cheap textbooks may sound like a magical unicorn that is too good to be true, but the truth is you can ACTUALLY find cheap textbooks if you know where to look!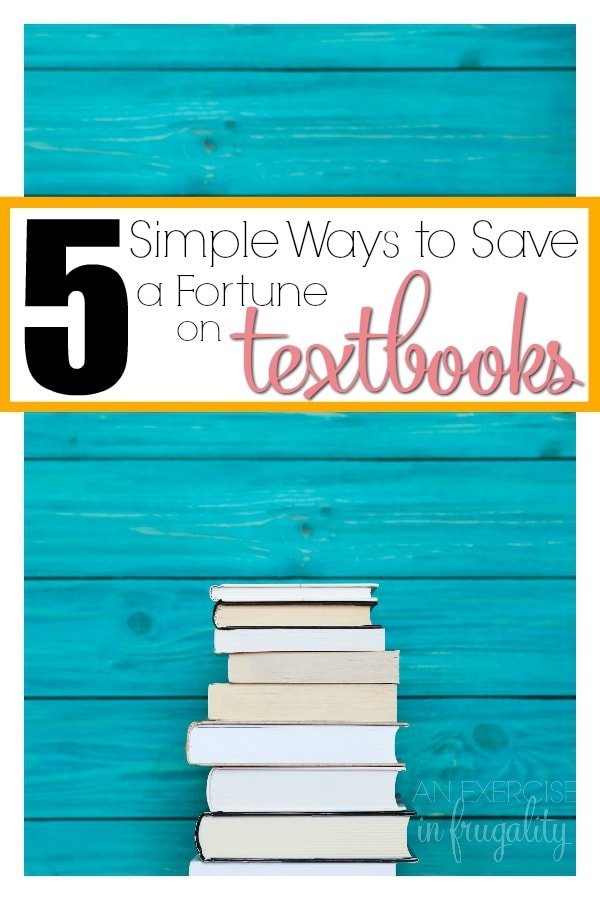 Can you believe August is here already? Where has the summer gone? Granted I don't have kids, so I'm sure parents are eagerly watching the calendar counting down the days until their kiddos go back to school.
But if you have a freshman starting college this year, or an upperclassman going back, perhaps you aren't so excited.
Not just because they're growing up too fast, but because of the ridiculous cost of tuition, room and board and of course those super expensive textbooks!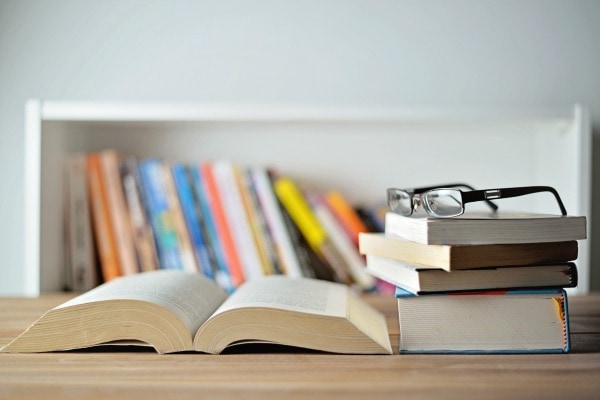 Where can you find cheap textbooks?
Obviously the first way to get your hands on a sweet deal is to buy them at a discount retailer.
But if you're not sure where to buy cheap textbooks, you'll want to check out my post on that, because there's actually quite a few great places that sell cheap textbooks online.
Other than buying cheap textbooks, there are plenty of other ways to save money on textbooks. Some require a bit more creativity than others, but if you ask me, there's nothing more creative than a broke college student!
Avoid the campus bookstore
Not only does the campus bookstore always have an insanely long line and unhelpful staff, but often the campus bookstore aims to make as large a profit as possible off the backs of it's students.
Avoid the campus bookstore whenever possible. You should only use this as a last resort if there's something like a packet or workbook the teacher has assembled and there's no other way to buy it elsewhere.
I remember trying to sell my books back at the end of the semester and they wouldn't buy it back because an updated version was planned for next semester.
So the $300 book I bought with the intention of selling back was essentially worthless. I was not a happy 19 year old.
Buy used textbooks
Obviously a great way to save money on textbooks is to buy them used or from a discount retailer. This post covers a lot of great places to get deals on used textbooks.
Often the editions are a previous year but most of the time there's not a huge change. I even had professors admit to me they had colleagues who wrote textbooks and made minor changes and shuffled the order of units around just so they could sell a new version.
I don't know if that's a common practice, or if there were just some shady professors at that university, but from my experience most of the time the new editions don't change much from year to year.
This is also common enough nowadays that often a professor will tell you the different pages in the syllabus or if you ask!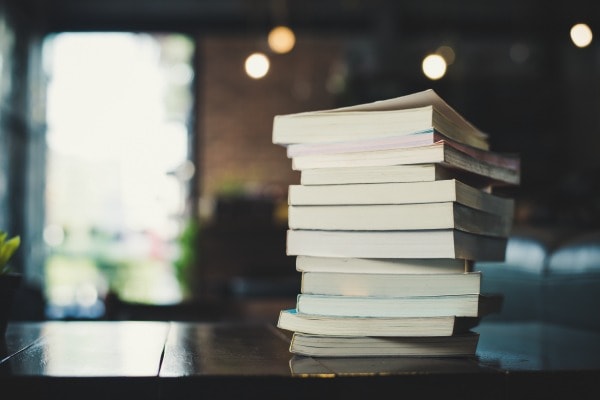 Rent college textbooks
Now it's easier than ever to rent your textbooks, either from the school library or bookstore (yes, this is the ONE time it's okay to use the bookstore!). You can even rent college textbooks on Amazon!
For some reason this option tends to make students nervous.
Some people think they'll someday have a study with a mahogany desk and leather chair and floor to ceiling shelves lined with studious college textbooks.
The reality is you'll lug them around to your first few apartments, and then you'll donate them to Goodwill or use them to start a very studious bonfire.
Unless they are extremely useful (like a reference guide) or very related to your field of study, the chances that you'll ever use that huge calculus book or thick anthology of American literature is slim to none.
It makes sense, especially for really expensive textbooks to rent!
Opt for ebooks whenever possible
This works especially well for the literature classes where you can easily find classic works and novels in ebook form (often free!) either from Amazon or your public library. All you need is a Kindle device or other e-reader.
Some of the classic literature is also available in audio book format so you can listen to those while cleaning your dorm, hitting the gym or even while washing dishes at your part-time cafeteria job.
You can get a free trial of Audible here as well to get yourself 2 free audio books (whether they are textbooks or the latest Harry Potter book is up to you! I won't tell.)
Share
This option is a great way to save money IF you have a reliable study partner. Don't try this if your book partner is that slacker kid that never comes to class.
Sharing textbooks can be a great way to save money if you split the cost of some of the more expensive books. This works especially well if your roommate is in the same class, or if you have a bestie that you frequently study with.
Check that your professor is okay with this option because if the text is referenced a lot in class, this can be tricky (and can even look like cheating) but if most of your reading is done outside the lecture hall, then this is a great option to save money on books.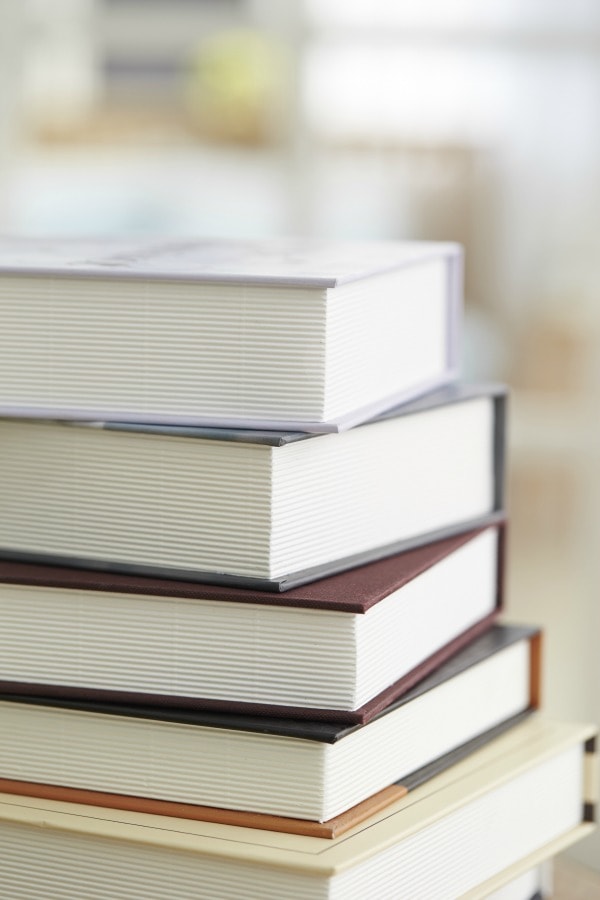 When you think about it, it just doesn't make sense to spend a fortune on textbooks unless you have to.
There's so many other ways out there to cut costs. College is already SO expensive.
With student loan debt on the rise, it just makes sense to save money where you can, especially if you're the student and you don't have help from parents!
What other things have you tried to save money on college textbooks?