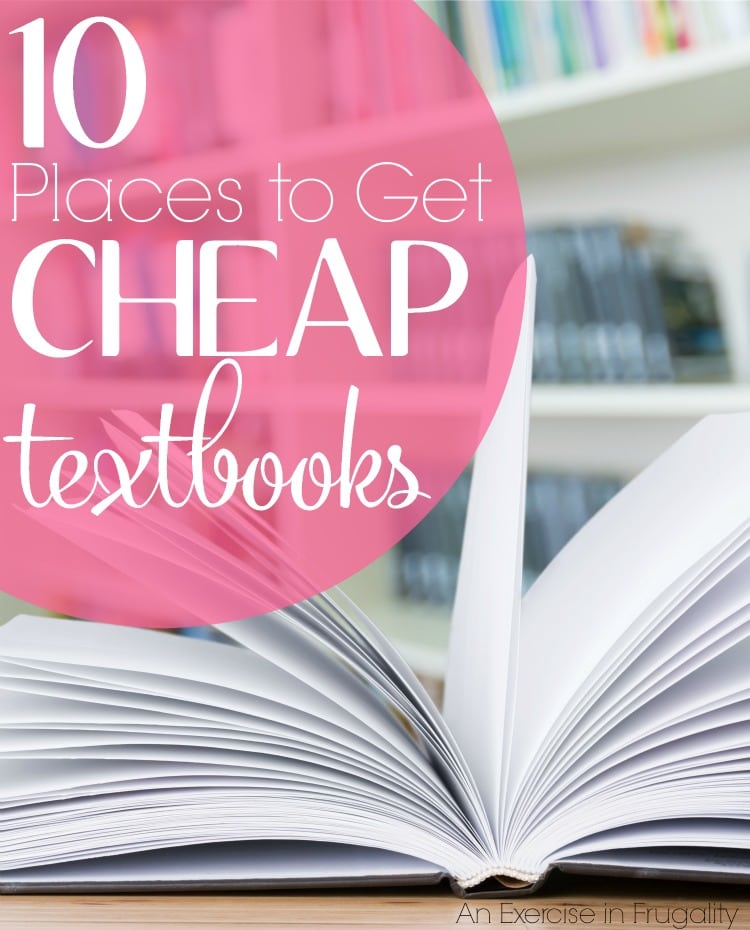 A new semester is starting up yet again! Whether its the beginning of the school year, or the middle-the start of a new semester means purchasing another boatload of new textbooks. The most expensive thing after tuition and room & board is the slew of overpriced textbooks. Surely the best way to get deals on textbooks is by buying used…but do you know where to buy cheap textbooks? Turns out the campus book store is one of the worst places to buy them. Today, in preparation for the back to school season I wanted to share with you a few ideas on where to buy cheap textbooks.
I remember thinking in my college days that surely the professors and book publishers must be in cahoots. How else is it possible that a $100+ textbook needs to be updated every single year? Whether or not there's a conspiracy afoot, you don't need to fall victim to the exhorbitant prices of textbooks. Whether you buy new or used, there are better places to get more bang for your buck than the campus bookstore. So here's my top 10 list of where to buy cheap textbooks.
Where to buy cheap textbooks:
Where else can you buy cheap textbooks?
DISCLOSURE: I may be an affiliate for some products that I recommend. For more information please check out my Disclosure Statement.