Whether you're on a budget or just want to give something from the heart, these handmade gift ideas are perfection!


There's still time to put together the perfect handmade gifts for the holidays! I've talked to some other bloggers and gathered up some of their best handmade gifts tutorials for Christmas, or really any time of the year.
I love giving handmade gifts, but sometimes it's hard to come up with ideas. These really are perfect for anyone on your list. Whether it's for a teacher, neighbor, coworker or your beloved Aunt Bertha. There's something here for everyone!
Edible Handmade Gift Ideas:
Bath and Body Handmade Gift Ideas: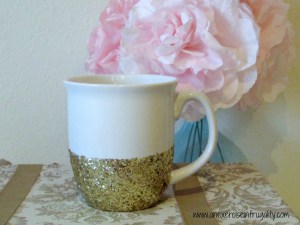 Misc. Handmade Gift Ideas:
These are just a few of my favorite handmade gift ideas, but as you can imagine, the possibilities are nearly endless!
I included my 101 Acts of Service post even though that isn't technically a handmade gift, it is a great place to get ideas for thoughtful favors (most of which don't cost a dime) for loved ones in your life.
They are great if your spouse or partner has the acts of service Love Language or if you want to create a sweet "coupon book" for their stocking, you can use some of the ideas in that post to get you started.
When you're on a really tight budget, don't feel like you have to go spending a fortune buying gifts.
Often a thoughtful handmade gift is even more exciting to the recipient than some randomly purchased store-bought gift.
With a little ingenuity and planning, you can create a beautiful handmade gift that will be cherished!
Do you enjoying giving handmade gifts for Christmas?