Teacher gift ideas can be tricky, but we've got you covered!
[aff]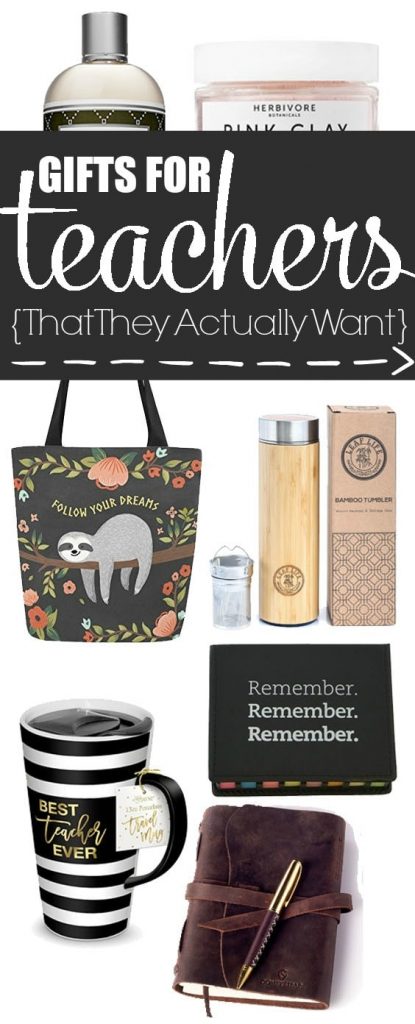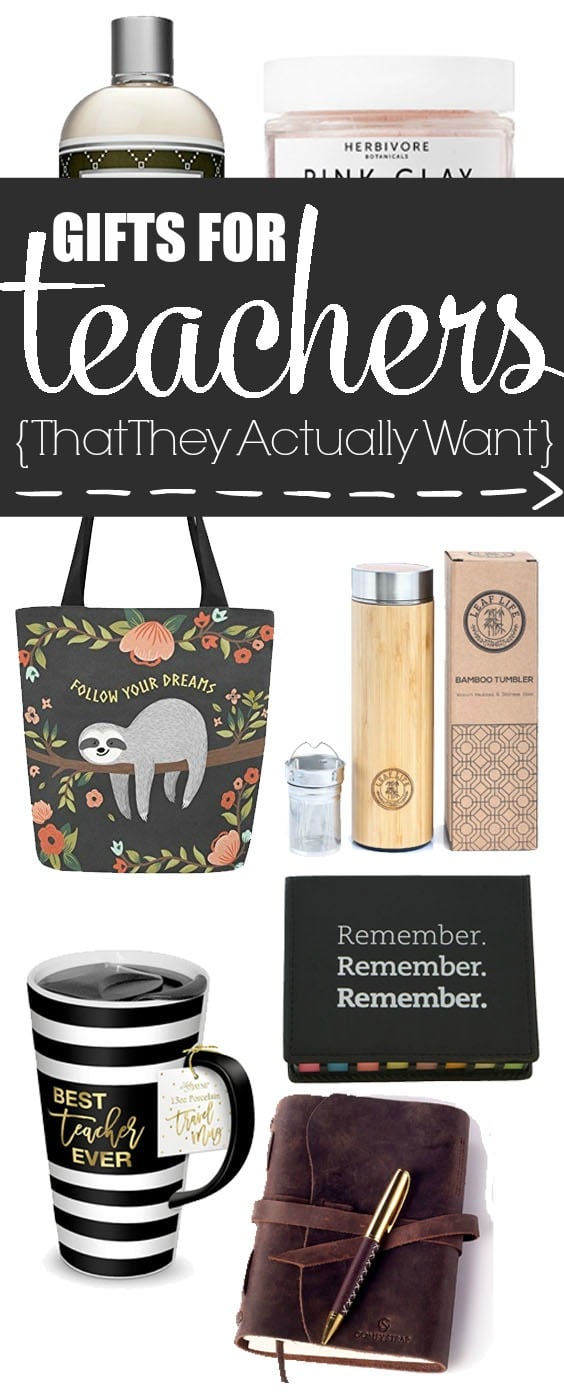 If you have kids, chances are those kids have at least one teacher in their life. Perhaps several! Whether it's for Christmas, back to school, teacher appreciation or any other occasion, we have some great teacher gift ideas that are sure to delight.
It's always hard to know what to get your kid's teacher. As much as you probably would like to give them a bottle of wine, (and as much as they might need one!) it probably isn't the most appropriate choice so we've got some other ideas here that will surely make your kid the teacher's pet. Teachers put up with so much during the year, so finding something awesome that they are sure to love is super important!
Here's our favorite teacher gift ideas:
Follow Your Dreams Sloth Tote Bag


Deep Steep Relaxing Bubble Bath
#TeacherLife Snarky Coloring Book
Red Pen Pencil Case
Sticky Note and Page Flag Teacher Set
Vintage Leather Travel Journal
Bamboo Tumbler and Tea Infuser
With these gift ideas for teachers, you're sure to snag the coveted position of "favorite parent" of the class. These unique but useful gifts are thoughtful, and it's better than ANOTHER apple shaped paperweight or Starbucks gift card. Then again, who wouldn't love a Starbucks gift card? Ok, these might not be BETTER than a Starbucks gift card, but they definitely are more unique!
The great part about these teacher gift ideas is that they are applicable year round. Whether it's a teacher Christmas gift, back to school, teacher appreciation day or end of the year gift, they will work any time of year. All the more reason for you to pin the image at the top of the post for later reference!
What's your favorite teacher gift?