[PostIt]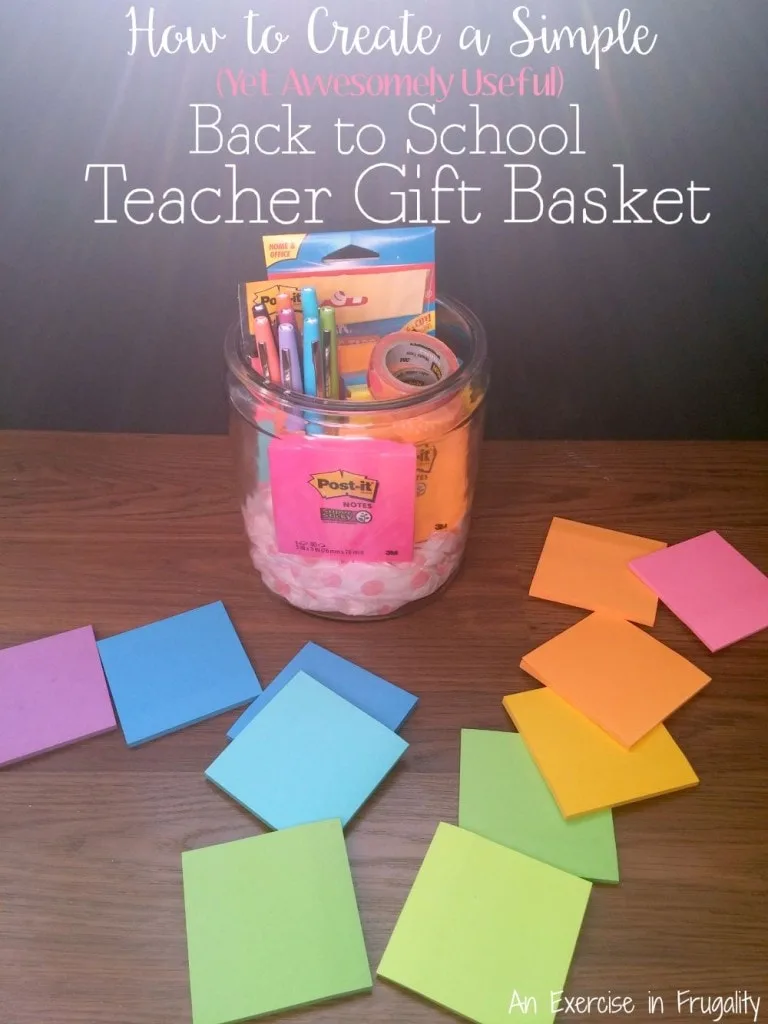 Can you believe summer is over already? Where has the time gone? If you have kiddos chances are they are either already back in school, or preparing to head back soon.
You may have read that I recently became a virtual assistant (or VA). In doing so, I have started working with a handful of clients that are teachers. One of the things I have learned through this experience is that a LOT of work for teachers. Back to school season is especially busy, but really, teachers work hard all year round (yes…even on their summer "vacation"!)
One way you can show appreciation to your child's teacher is by giving them a small gift at the beginning of the school year. While teachers might love a Starbuck's gift card (or a bottle of wine, haha!) I prefer to give practical gifts. Did you know that most teachers wind up spending an exorbitant amount of money out of their pocket each year on classroom supplies? It's true. Unfortunately a lot of the things a teacher needs will not be provided by their schools, and so teachers often welcome practical gifts.
If you've been around my blog a while, you know I am a big fan of making custom gift baskets for friends and family. The gift can be personalized for each person, and it makes a great impression without spending a lot of money. That's why I wanted to share with you my idea for a simple gift basket for teachers!To make this gift basket, all you need is a container or basket. I chose to use a container that can be re-used by the teacher-a glass jar with lid. You'll need some basic (or not so basic) office supplies to fill the jar with.
Here's some ideas:
Post-it® Notes
Pens
Markers
Stickers
Candy
Page flags
Pencils
Hand sanitizer
Lotion
Washi tapes
Mounting putty (aka: ticky tack)
Novelty paper clips
Rubber stamps
Clipboards
Gift Cards
I chose a variety of Post-it® Note products to include in my basket. I wanted something colorful and fun. Teachers love to color-code and if they can get any sticky notes from their school supply catalogs, they are often boring colors, and generic versions that don't stick well.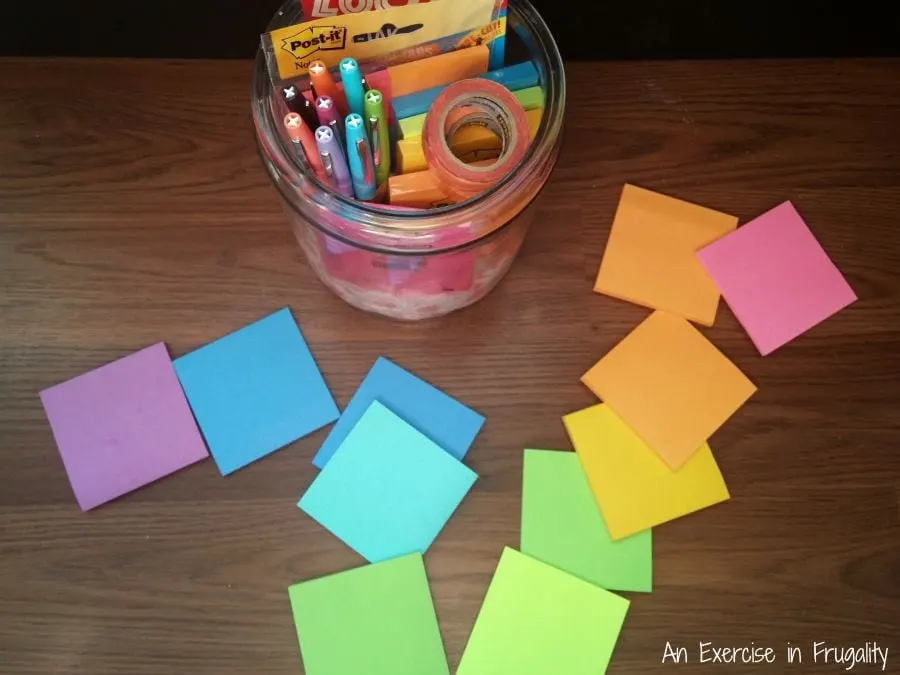 I also included some smaller Post-it® Notes for flagging pages, little notes, etc. Other items in my gift basket are colored felt-tip pens, washi tape (which is fantastic for temporary classroom decor!), and a package of mounting putty for hanging posters and artwork on the walls.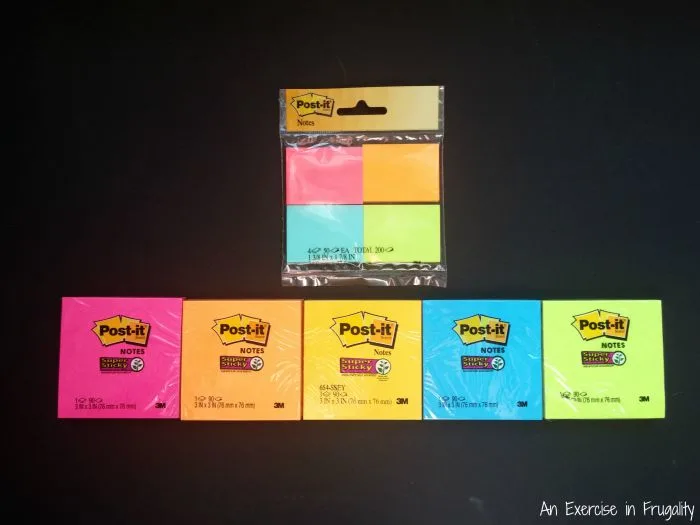 This gift basket is very budget-friendly, yet makes an impact. I found most of the supplies for my gift basket at Walmart. The Post-it® Notes were just $1.00 a pack!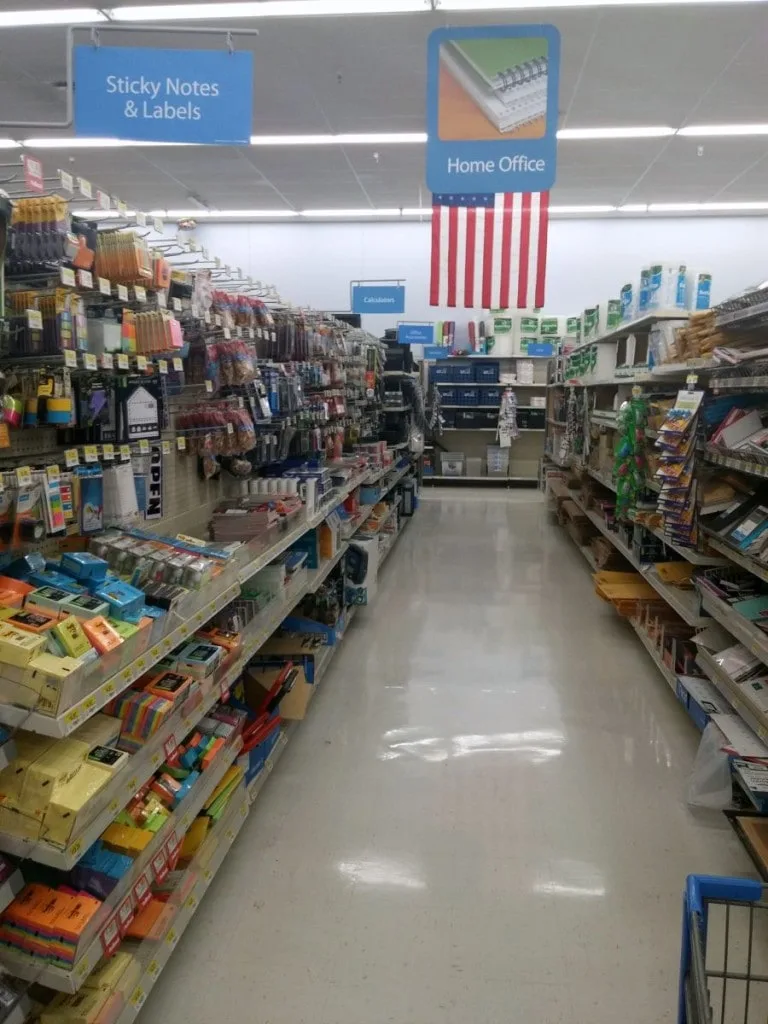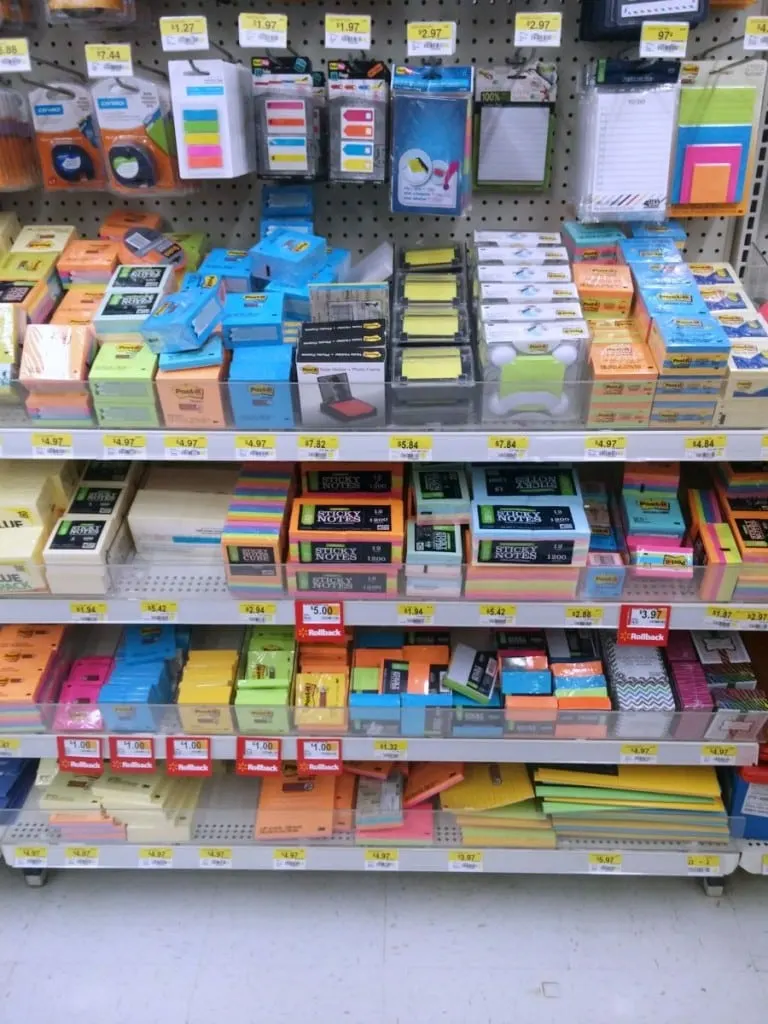 You could include some mints or candy in your basket as well for a little treat.
This gift idea is sure to help start the school year off on the right foot. Who knows, your kid might just score a few brownie points!
Are you a fan of office/school supplies like me? What are your favorites?
Do you give Back to School gifts to your child's teacher?
[disclosure]
[share]