Fans of the Kate Spade office supplies and accessories are going to LOVE this next project! These Kate Spade inspired storage boxes are just as cute as the real deal for a mere fraction of the price!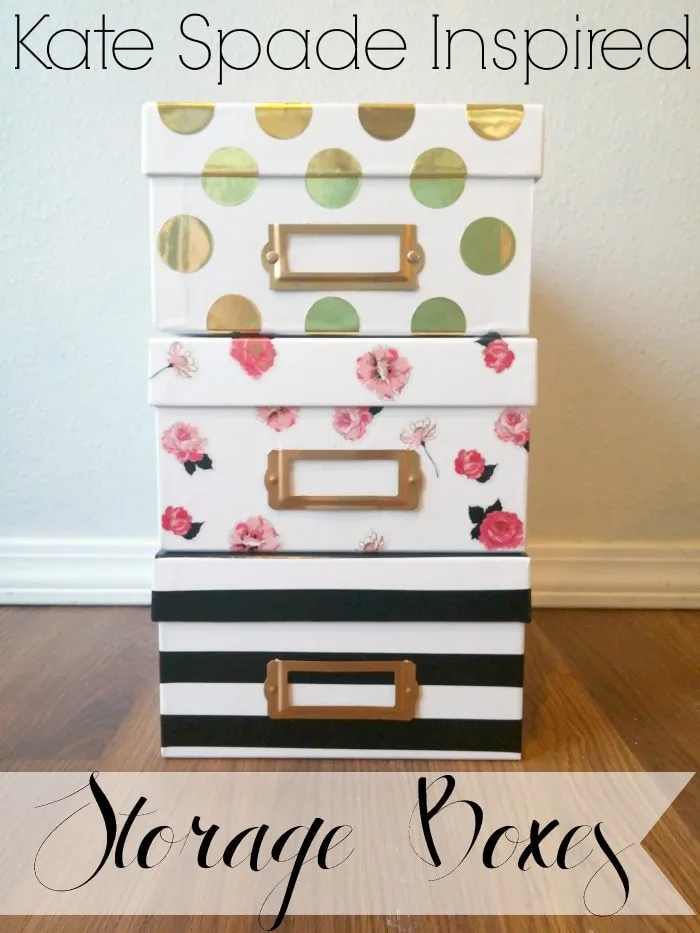 You guys, I don't often fall in love with inanimate objects. This one time though, I'm willing to make an exception.
I absolutely adore the Kate Spade office supplies I see in all the beautiful Instagram flatlays but every single one of the Kate Spade office supplies are well outside my price range.
I have seen these beauties all over the internet. Pinterest especially seems to be going gaga over these Kate Spade storage boxes.
And while they are gorgeous, I nearly fell out of my chair when I saw their $54 price tag. Fifty-four dollars? For empty BOXES? I think not.
So I decided to make a knock off version. A set of Kate Spade INSPIRED storage boxes if you will. They are modeled after the real deal and at a much more reasonable price point!
Are you ready to see how incredibly easy this project is?
Kate Spade Inspired Storage Boxes
3 photo storage boxes
pink rose stickers
black electrical tape
gold spray paint or paint pen
circle stickers or envelope seals
I got the photo boxes at Michael's on sale for $1.66 each. This sale happens often, just watch the ads.You can also find them at Joann Fabrics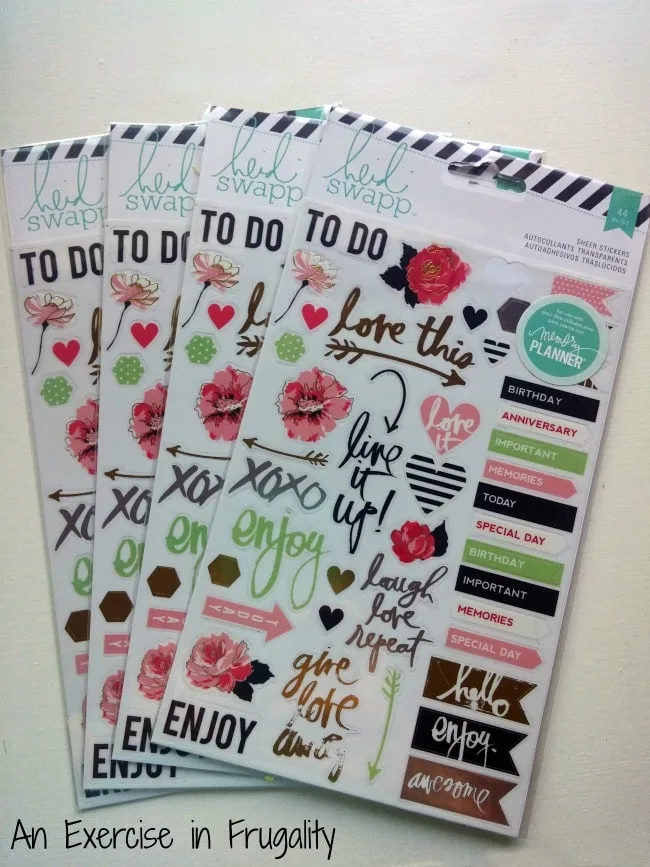 For my pink rose stickers I used Heidi Swapp's Memory Planner Sheer stickers. I got these at Michael's as well on clearance.
You could use any rose stickers. I bought 4 packs of these (I only used 3 of them) and it was enough to do just the front of the box.
I could have done more but you only see the front of the box from the shelves anyway! I will use the other stickers for using in my Erin Condren Planner so none of them go to waste!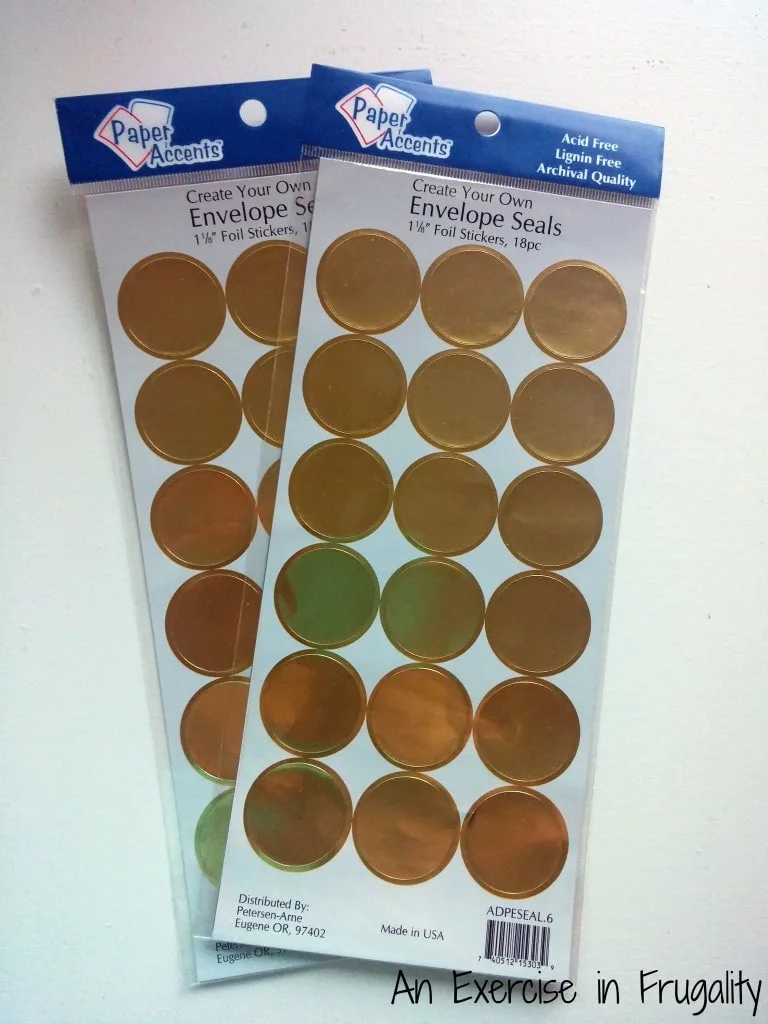 The gold seals I got at Walmart for $0.97 per pack. I used 3 packs to do the front and top of the box. I wanted black ones (since the real Kate Spade Storage Boxes have black dots) but I couldn't find any.
I figured gold matches as well. You could paint the dots black if you wanted, but I thought this would be easier!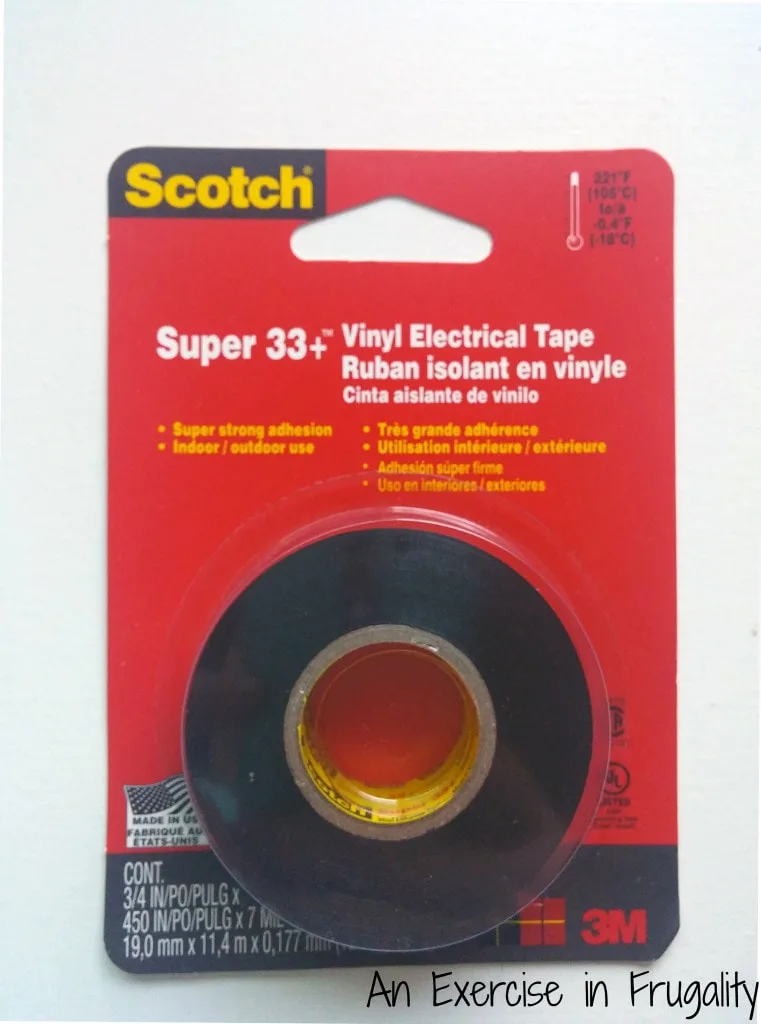 Finally I got just some plain ol' black electrical tape at Target. Doesn't get any easier than this!
From here, it should be pretty obvious, just stick everything on! I used the electrical tape to measure the width of the empty space so that the white and black lines were even.
The great part about all this is that because of the glossy surface of the boxes, you can remove and re-stick if you make a mistake! I was able to adjust the gold dots and the pink roses as needed to get the right spacing.
The nameplates on the boxes were silver, so I gently pried them off (they have little prongs and pop right out) and gave them a quick coat of gold spray paint, let them dry completely, then popped them back on.
So that's it! Way simple, no painting or measuring required. In total this Kate Spade inspired storage box project took me about 15 minutes to do. You could even have the kiddos help!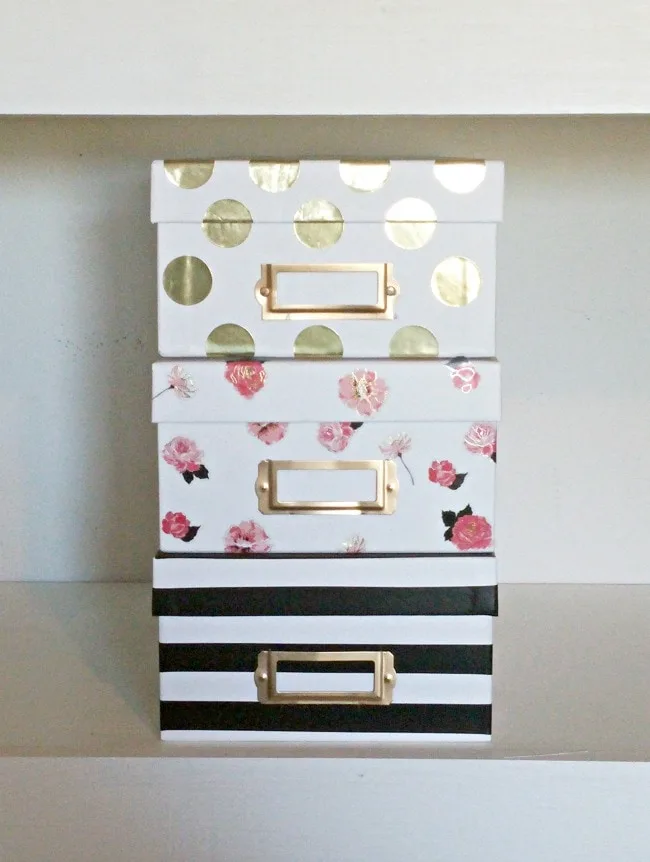 PS: Like the shelves pictured above? Find out how to build your own floating shelves here. It's easy!
Overall I think they turned out pretty great. Oh, and here's my cost breakdown:
Photo Boxes: $1.66 each x 3
Rose Stickers: $1.79 each x 3
Electrical Tape: $2.99
Envelope Seals: $0.97
Gold Spray Paint: Free (had some leftover from a previous project)
Grand total cost: $15.88
I think $15.88 is a lot more reasonable of a cost for storage boxes compared to $54, don't you?
Oh and if you're looking for more cute office decor, check out this simple DIY gold mouse pad tutorial too!