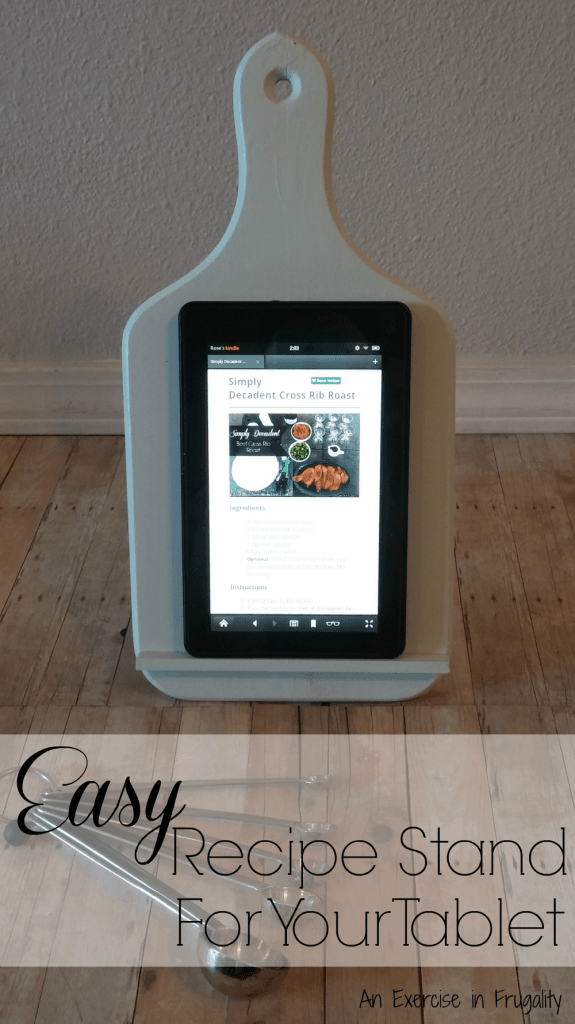 I remember my mother and grandmother always had stacks of cookbooks and boxes full of recipe cards. I never really accumulated many recipe books, but I use and endless variety of recipes from online sources. I often wind up either printing a recipe (and inevitably spilling something on the paper and tossing it…such a waste!) or I bring my Kindle Fire or my phone into the kitchen to pull up my recipe and constantly worry about spilling on them! I decided to see about making a stand to hold my tablet. I wanted something primarily for use in the kitchen, but this stand can be used anywhere-in the bathroom, office, bedroom, anywhere that you need your hands free but want to reference something electronically! And here's an oh-so-easy way to make one for just a couple bucks (or less if you have these supplies laying around!)
Easy DIY Tablet Stand:

A piece of wood, such as an old cutting board
Paint or stain in your choice of color
Two small, flat pieces of wood for the "shelf" and the "stand".
I found this wooden cutting board at Goodwill for a whopping $2.99.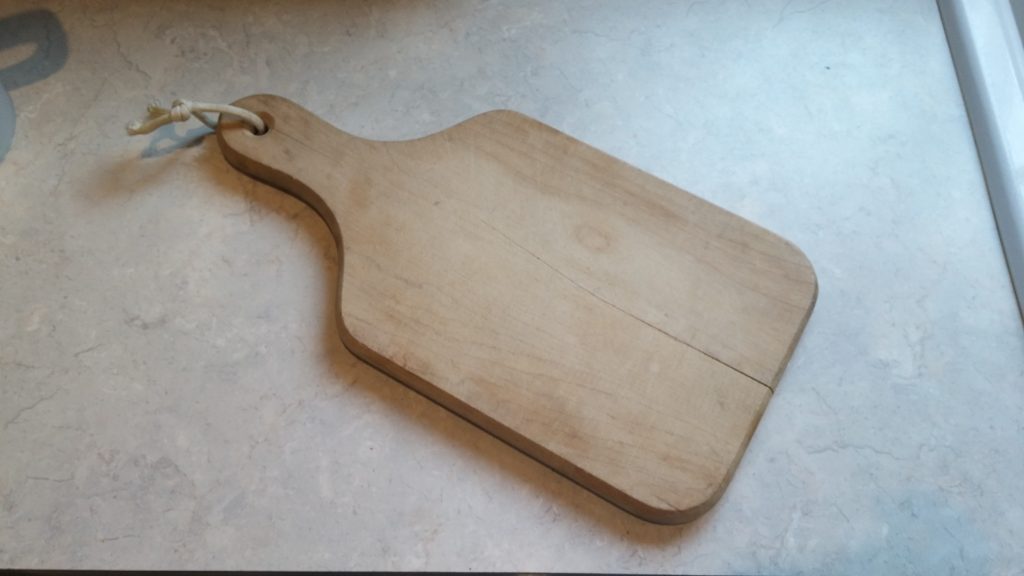 It was cracked and probably past its prime for food prep, but I knew it would work perfectly for this project!
It was so simple to put together, I grabbed a flat stick of balsa wood from Joann for around $2.00 and cut it to fit the front flat side of the cutting board. Then I used the remainder of that stick to make a kickstand and glued to the back of the board at an angle (alternatively, you could put this on a hinge so it can lay flat for storage). Finally, I painted it all to match, and adhered the "shelf" part to the board.
VOILA!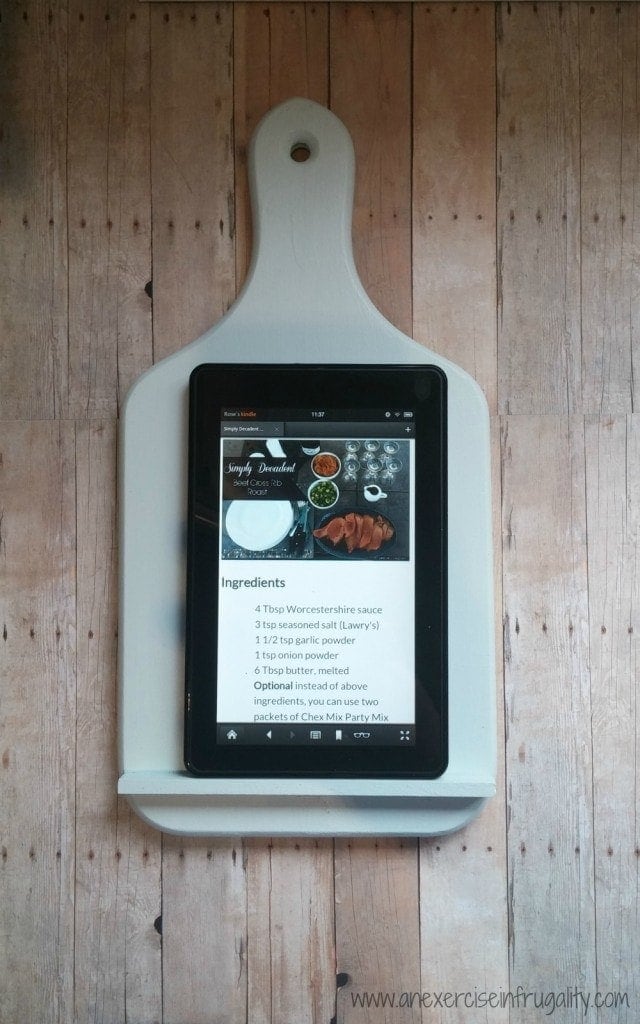 Easy, super inexpensive, and earth friendly. You can use a cutting board you already own, especially if its one that you would normally throw out. You can use wood putty and sand it to make the surface smooth again as I did.
Then use it to hold up your iPad, Kindle, phone or tablet for easy recipe scrolling! This also works great to hold your phone or iPad while you're playing music or streaming video!
What do you think of the DIY Tablet Stand?
[share]
[disclosure]