New Year's resolutions got you stumped? Or feeling uninspired? I've got just the thing for you!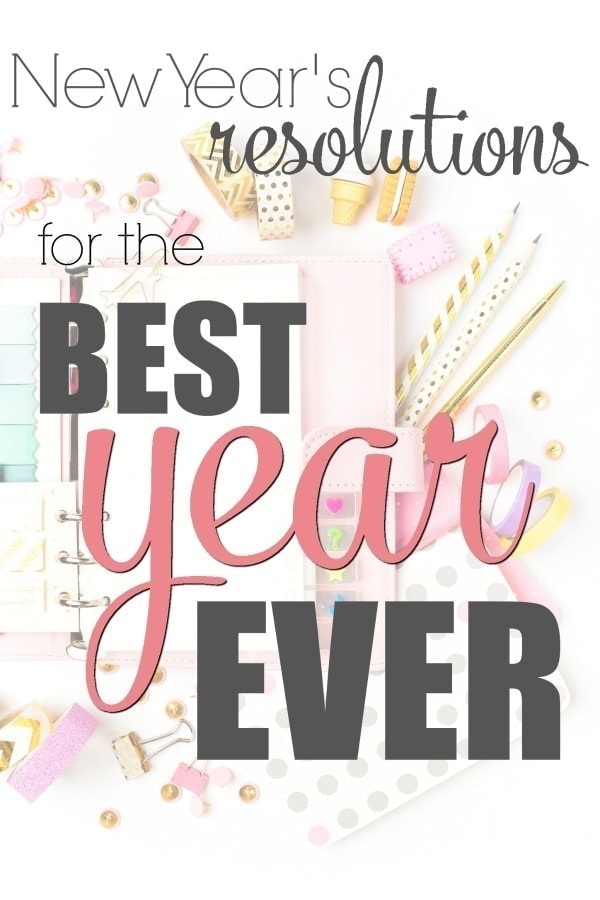 The new year is just days away! That means it's time for New Year's resolutions. In the past I have been reluctant to make resolutions, mostly because I figured I wouldn't actually keep them and just wind up disappointing myself. Last year I decided my resolution would be to not make any New Year's resolutions because I felt like I should "resolve" to be happy with myself the way I am. While I've made some strides towards self-love as well, I also have other things I would like to accomplish this year.
In the spirit of making New Year's resolutions, I thought we could have a little virtual pow wow of sorts. I wanted to make a list of some common (and awesome) New Year's resolutions, and then find some amazing articles about how to make them happen. Naming a resolution is just the first step. It's only a wish until you set in place the steps to make it a goal, which can then become your reality.
Below you'll find a ton of popular New Year's resolutions, with links to articles from some amazing bloggers who have tips, tricks and advice to keep you on track all year long.
Morning/Evening Daily Routines
My Proven 5-Step System to a Daily Routine
4 Simple Tips to Create the Best Morning Routine For You
Easy Routines for a Calm, Clean Home
7 Practical Evening Routine Tasks That Will Jumpstart Your Morning
Organization Hacks
11 Organization Hacks You Need to Know
Get Your Closets Organized for the New Year
Healthy Eating/Weight Loss
Body Cleansing Lemon Ginger Water
How to Live a Low Carb Lifestyle Without Feeling Deprived
How to Succeed at a New Year's Fitness Resolution
5 Tips to Help You Keep Your Healthy Resolutions
Changing my Weightloss Mindset
Saving Money/Get Out of Debt
The Best Ways to Save Money This Year
The Perfect Side Hustle for Introverts
Best Legit Ways to Work From Home
How to Save Money While Eating Healthy
Self Care/Mental Wellness
5 Things to Cut Out of Your Life for the New Year
20 Ways to Treat Yourself on a Budget
My hope is that by having some blueprints for our New Year's Resolutions it will help us be able to KEEP our New Year's Resolutions! By having some guidelines and advice all in one place, it makes it just a little bit easier to stick to those pesky resolutions.
Honestly this year, I'm not sure I can pick just ONE to focus on, but I know I should because I don't want to overwhelm myself! What do you feel like your biggest focus will be for the new year?
For me I think that I am going to really try to get and stay more organized. With the organizational piece in place, the other things will naturally start to fall into place too-when you're organized it's easier to meal plan, therefore you'll be able to eat healthier, and spend less on takeout, you'll have more time to do other stuff, and to have a side gig if you choose. When you get right down to it, organization is kind of the key element holding a lot of these habits together!
Do you keep new year's resolutions? The important thing if you are going to set a resolution is to make sure that it's achievable. If you know that you are totally addicted to Nutella, don't make a resolution that you're going to never touch it again. You'll be setting yourself up to fail. Make a reasonable resolution or break a big one down into manageable steps. Maybe you won't quit Nutella cold turkey, but maybe say you'll have it once a week instead of every day for a month, then make it a once a month treat, and so on. Give yourself some grace with these resolutions-they aren't a contest and they aren't meant to be punishment!
What are your New Year's Resolutions for the new year?