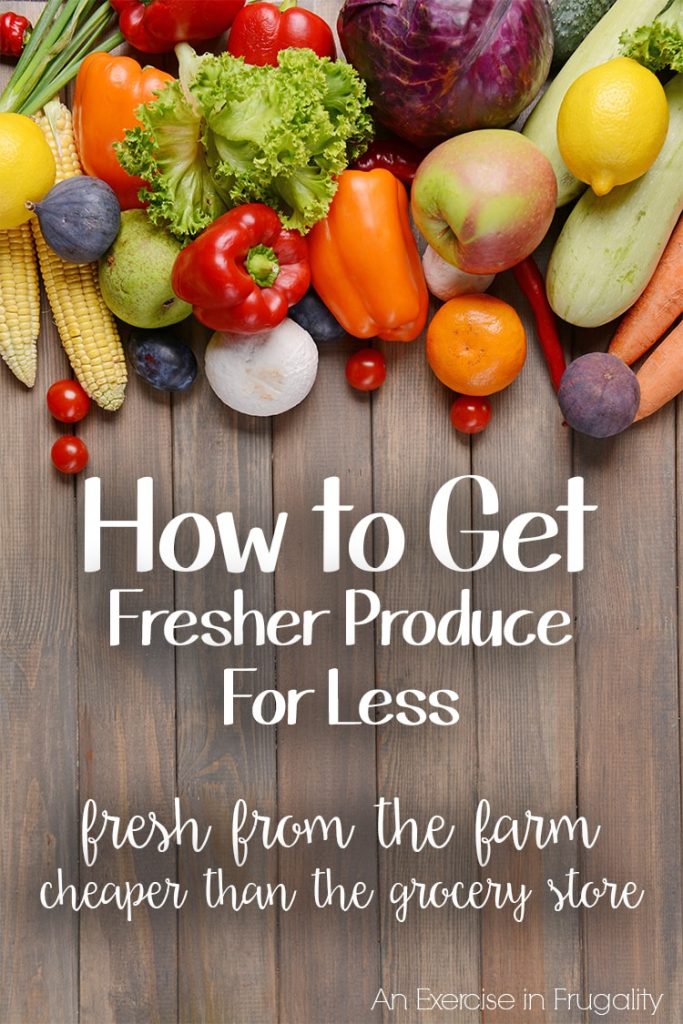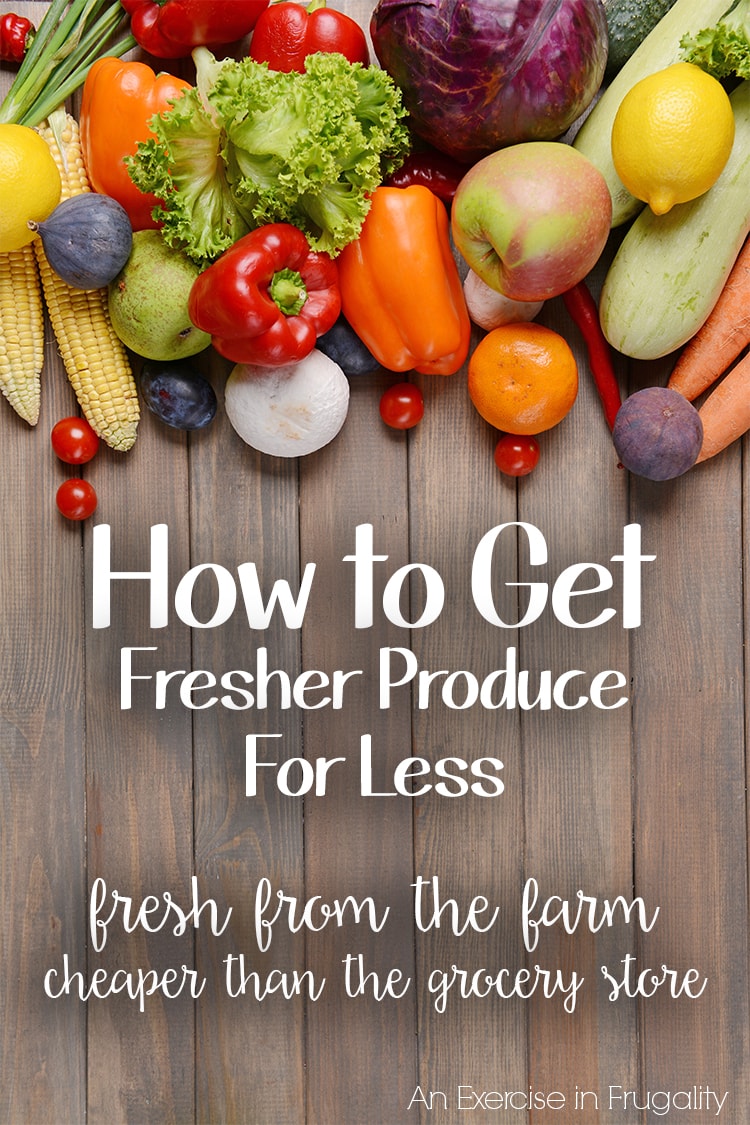 We moved to Oregon about two years ago. Ever since we got here, we've noticed that people here seem to care a LOT about their food and where it comes from. Grocery stores really promote local goods, restaurants boast local suppliers, and a LOT of people shop at farmer's markets and co-ops. So when I found out how easy (and unbelievably cheap) it was to get our produce from a co-op, you better believe I signed up pronto!
I had never heard of a co-op before moving here. When I started telling people we signed up for a co-op, we got a lot of strange reactions. A good friend of mine from New York said "What are you talking about? A co-op is an apartment in Queens". In case you're wondering, we do not get our produce from an apartment in Queens. So what exactly IS a co-op?
A co-op is basically a group of people, organized by volunteers, who buy a share of a bulk quantity of produce direct from the farmers. The result is fantastic deals on a basket of the freshest produce we've ever eaten!
I found out about Bountiful Baskets from a couple other bloggers. After doing a quick bit of research, I found out that they have a pickup location about 15 minutes from our house. There's no contract or anything, so I decided to sign up and give it a try for a week. I wanted to see what it was like, what kind of value it had, and most importantly-if the stuff was tasty!
How it works is, on Monday of the designated pick up week (most run every two-weeks) you order your basket(s). On the designated pick up day, you show up at the assigned time and show them your receipt. The lovely volunteers then help you load your basket up with whatever produce they have that week. Then you go home. That's it. So dang easy.
Now, the part that's a little weird at first: everyone gets the same thing. You don't get to pick and choose so you are a bit at the mercy of whatever is fresh that week. BUT because of that, you get amazing deals and you learn to be a bit more creative. In my area, we pay about $20 every two weeks for a basket. I estimate that our basket has contained far more value than had I bought it all individually at our local grocery store. Not to mention the fact that it is so much fresher (and therefore, lasts longer in my fridge) than the stuff from the grocery store. Oh, and the icing on the cake? Its all LOCAL.
They have an organic option too, as well as bulk (say you want to buy 20lbs of strawberries to make jam) or special buy options (like herbs or fresh baked goods).
Each week the items are a little different. Here's what we got in our very first basket: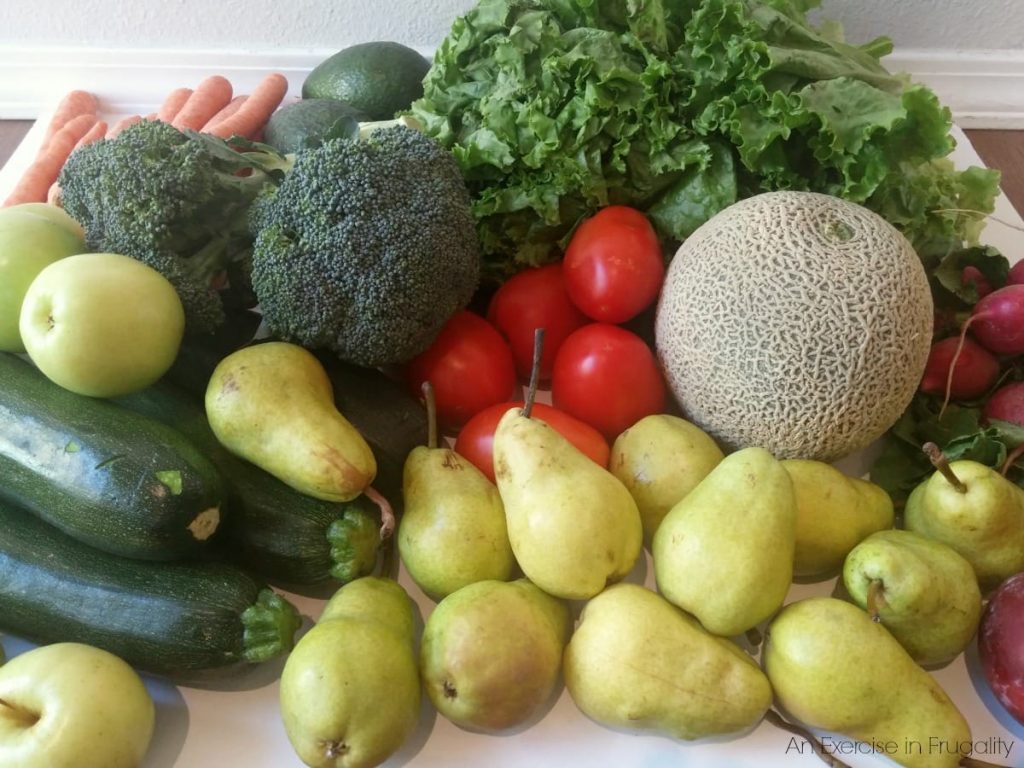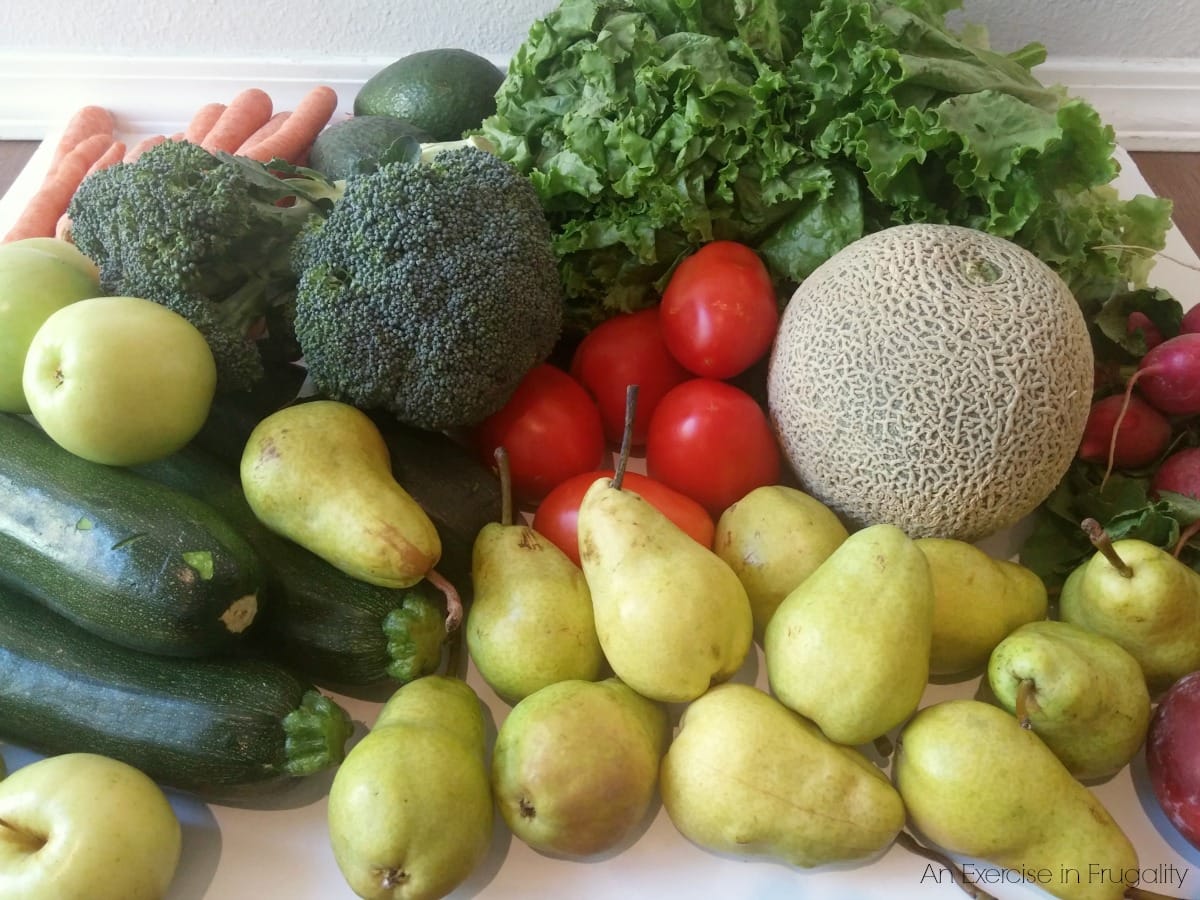 Isn't it gorgeous?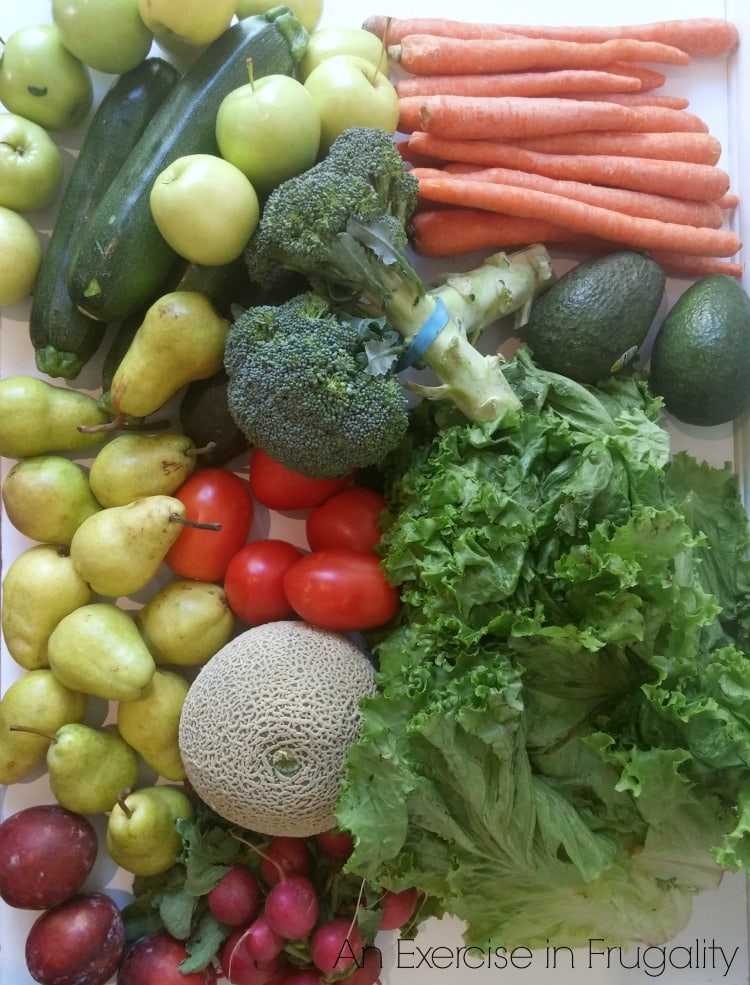 We just picked up our second basket earlier this week. I didn't take any pictures of the actual food (sorry!) but this is the list of what was in our basket:
Pineapple
Canteloupe-2
Grapefruit-2
Pomegranate
Lemons-12
Kiwi-4
Red Potatoes-7
Radish-3 bunches
Yellow Squash-4
Mexican Grey Squash-3
Mushrooms-8oz
Leaf Lettuce- 3 heads
You can see how this is a great value-we would pay a LOT more for this stuff at a grocery store. Its a little weird not picking out exactly what you want but to be perfectly honest, I find we're actually eating more fruits and veggies doing it this way. I only have a few "regulars" I would buy at the grocery store and so this has made us a little more adventurous. Also as I mentioned, since this stuff was picked fresh and brought right to me (not shipped by truck or boat from who-knows-where) it lasts a LOT longer than its grocery store cousin.
Since you don't know what's going to be in your basket until you pick it up-you have to get creative with meal planning. You pick up your basket and then decide what to make for the week based on what you got. It takes a little getting used to, but really the savings and quality can't be beat!
If you're interested in signing up, check out Bountiful Baskets here. If they don't have a pickup in your area, you can contact them about organizing one!
Would you buy your produce from a co-op?
[share]
[disclosure]