Have you ever heard of the USDA Rural Development loan? If you haven't you could be missing out!
We were able to buy our first home with no money down. Yup, that's right, a legit zero down payment mortgage. If you want to know more about this program then keep reading! (PS: If you're selling a home and looking for tips on how to stage your house to sell quickly, be sure to check out my post on that as well!)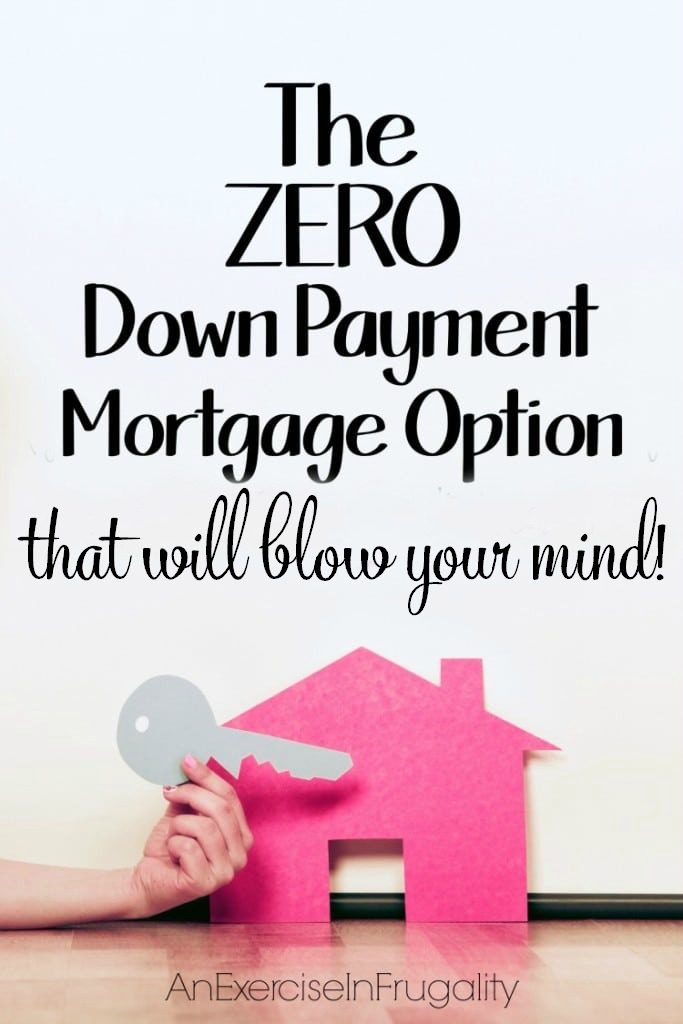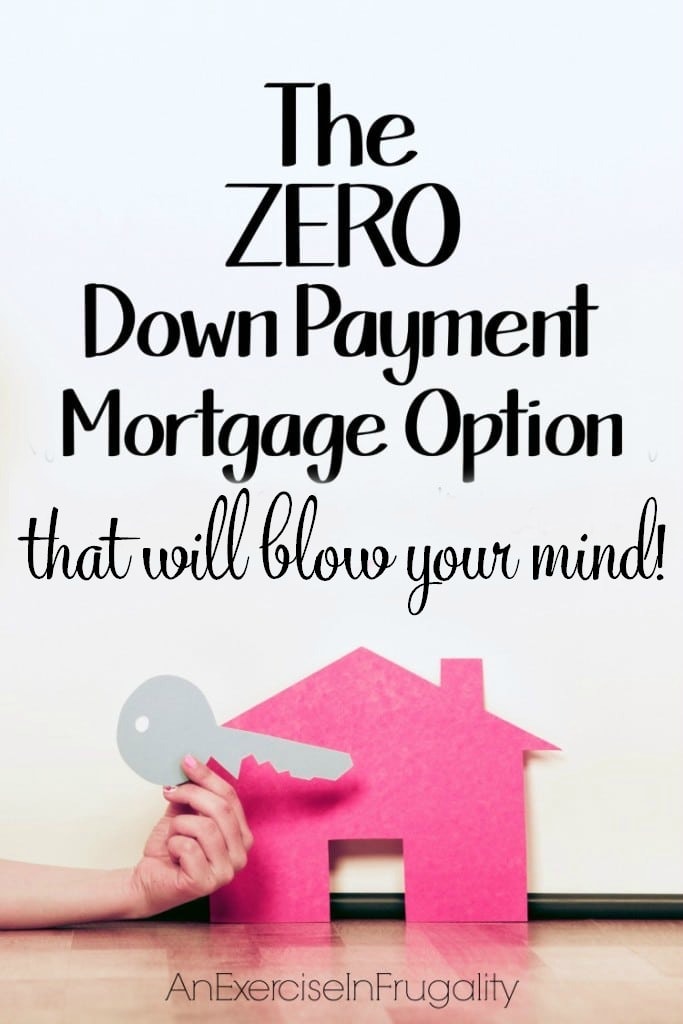 No down payment mortgage. Do I have your attention now? It's not a scam, and it's NOT just for first time home buyers. It's not a well-known option, but it's the real deal, and today I wanted to share a bit about our experience with the USDA Rural Development Home Loan.
Can you get a no down payment mortgage?
We bought our very first house a little over a year ago. One of the hardest things was figuring out financing options.
We did NOT have the required down payment for a traditional loan. We did not have the required down payment for an FHA loan either. We just knew that we had to get out of the renting vortex.
We'd sunk SO much money in rent over the years into overpriced apartments, security deposits and alleged "damages". We'd been sued by a previous apartment management company for falsified "damages" which was later dismissed in court as a scare tactic when they had sued ALL 9 tenants that moved out that month for the same exact reason…and then didn't bother to show up to court on the assigned date.
We'd had ENOUGH of shady management companies and difficult landlords. We wanted our own home, and we wanted it NOW.
While that may not seem to be the most fiscally responsible approach, we did do TONS of research on our options. We eventually stumbled upon the perfect option for us: The USDA Home Loan Program.
What is the USDA Rural Development Program?
Most people aren't aware of this program. Its a home loan that is guaranteed by the US Department of Agriculture, also known as the USDA. The Rural Development loan is an option in some areas.
Basically the USDA provides an incentive (in the form of low interest rates and 0% down payment) for families to buy a home in a rural area. This helps revitalize the economy in these lower-population areas, and allows folks like us with not a lot of up-front cash to take advantage of a great deal!
You do not have to be a first-time home buyer to utilize the USDA zero down payment mortgage program. Its important to note that not all areas qualify for this loan…even some you might think of as "rural" may not technically qualify through the official rules of the program.
If you're interested to see what towns and areas qualify where you are interested in buying, you'll want to go to the USDA Rural Development website. In the left sidebar under "Property Eligibility" click single family homes, and input the address of the home you're looking at.
It requires a bit of research, but in the end, we were able to buy a beautiful home that we would have otherwise missed out on.
Here's a PDF factsheet with some of the highlights of the USDA Rural Development Loan Program.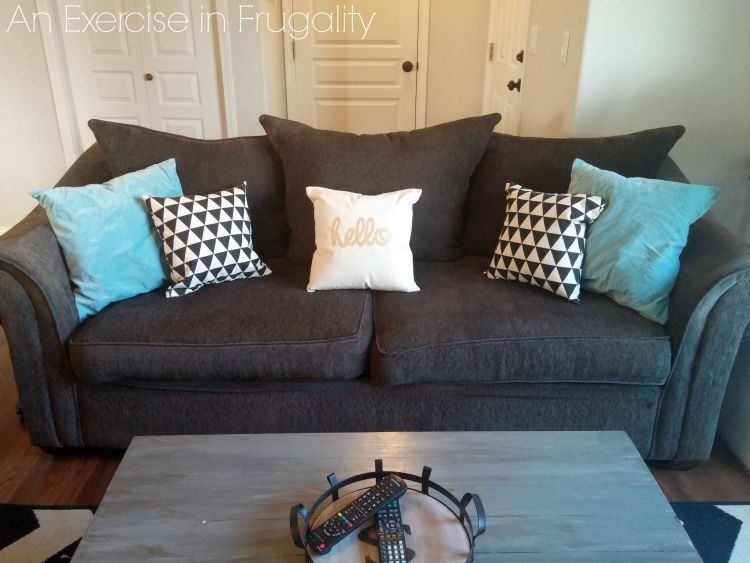 There are income limits, but they are fairly generous. There's also a low income version (a USDA Direct Loan) but we used the USDA Guaranteed version. Both options are no down payment mortgage options.
Overall the experience was only slightly more challenging than a conventional mortgage (simply because you are more limited in where you can search for properties), but even for us first-timers it went extremely smooth.
We showed up to our closing with a check for $100 in our pocket. That's literally all we paid! It was our portion of the closing costs not covered by the seller (who paid the majority).
I am by no means a financial expert, or a mortgage guru, so I can't tell you if this option is right for you. It certainly isn't for everyone: our tiny town of 8,000 people is charming but a little isolating.
If you don't mind that sort of thing (even better if you ENJOY living out in the middle of nowhere) this is definitely an option you want to consider.
I'm not being paid by the USDA or anything, I just wanted to share this option because its not one that is well-known and I think for the right family, it could really be beneficial.
Oh, and don't let the "rural" thing scare you. Our town qualified as rural because of its size, but we aren't living in a farmhouse shack. This is our house. We live in a beautiful subdivision in this quaint little town.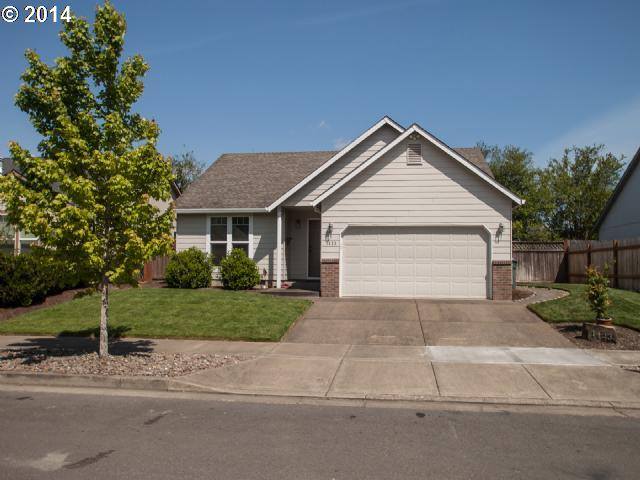 What if I don't qualify for FHA down payment assistance?
Doesn't matter. This is a totally separate program. You don't need to be a first time home buyer to take advantage of this no down payment mortgage option.
If you're thinking about buying a house, check out my posts on tips for first time home buyers and how to buy a house without losing your sanity! And when you're ready to sell your home, check out my DIY home staging tips.
Is this a down payment loan?
No, but you will have to pay for PMI. This is something you'll want to discuss with your lender or mortgage officer.
Where's the USDA Home Loan Map?
You can find the areas that qualify for a USDA mortgage loan here.
Who handles USDA Rural Development Loans?
Only qualified lenders can hold the USDA Rural Development loans. See if your lender is qualified by checking this list.