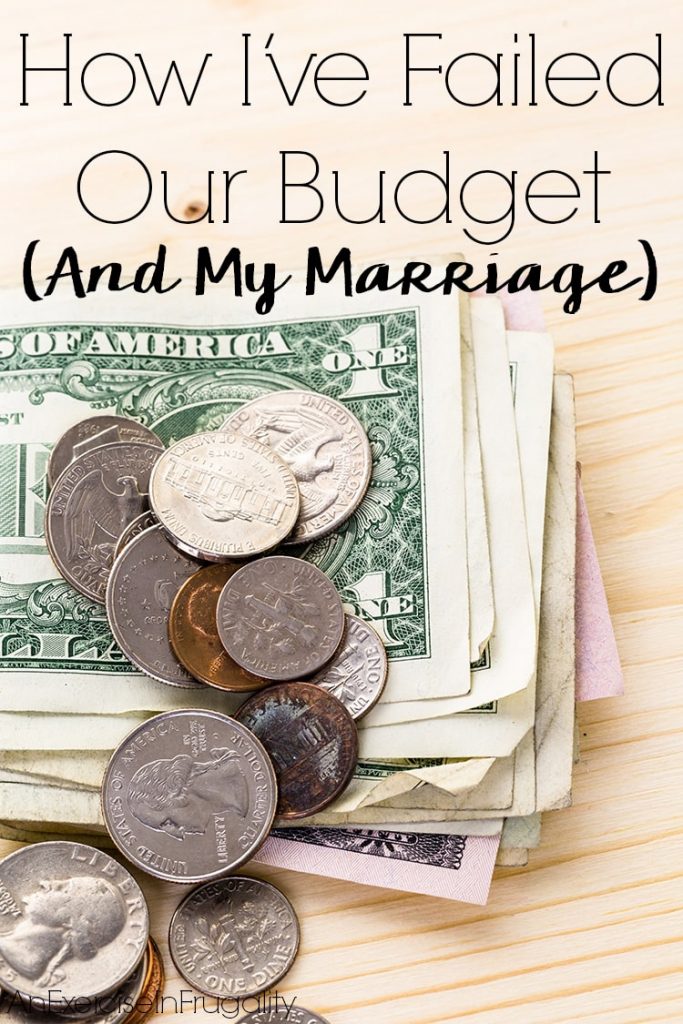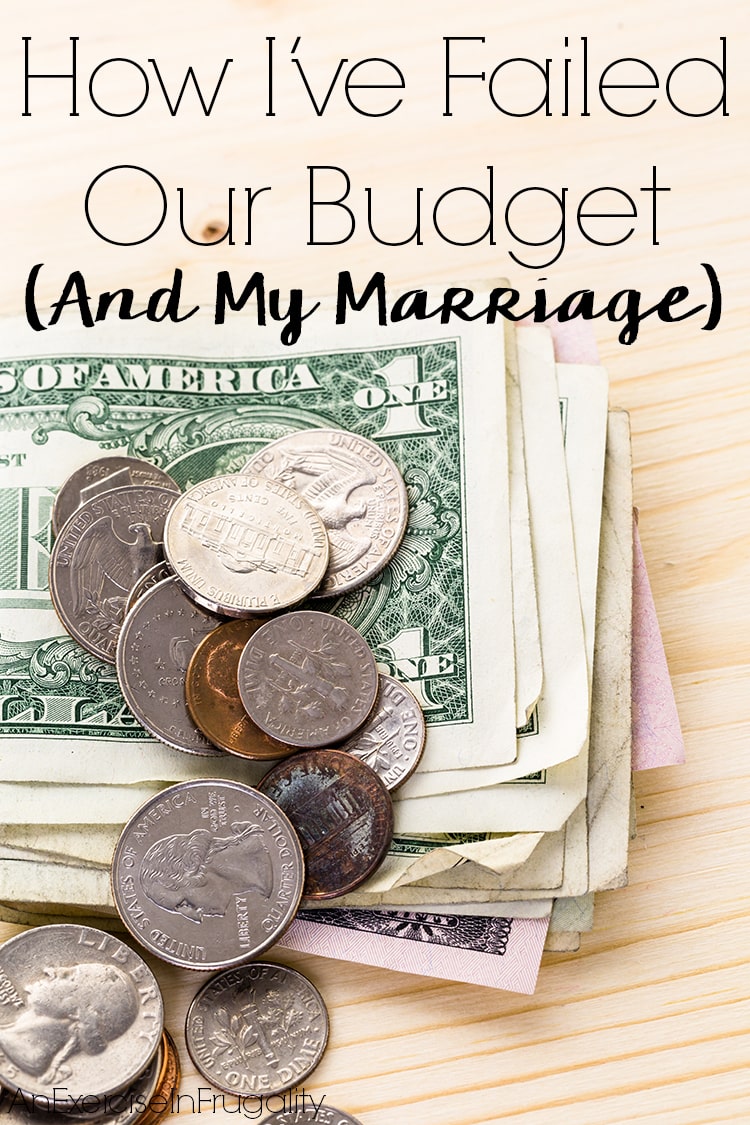 Where to begin…
I've always been a spender. I became a couponer out of necessity back in 2011, and frankly I think I was equally excited about saving money as I was about getting to buy lots of stuff.
In the last two years, my spending has gotten out of control.
While couponing.
While writing a frugal lifestyle blog.
I was living a secret double-life. Its part of the reason why I haven't been blogging much. I feel like a fraud. How can I possibly teach people how to be better about managing their money when I can't even manage my own?
I had a real "come to Jesus" moment when my amazing husband approached me with his concerns. Again. For the millionth time. This time at the end of his rope. This time something MUST be done. I didn't want to destroy my marriage so I knew something had to change immediately before I did irreparable harm.
Even though I work from home as both a blogger and a virtual assistant, I couldn't find the time motivation to cook dinners in the evening. That meant eating out WAY more than we should be. While I was out shopping, I would grab lunch on the go. We live out in the boonies, so it was always just more convenient to grab something for lunch than to trudge home and make something (by which point I would be starving).
How did it get this way?
Two years ago, my husband was offered a job (by a miracle set of circumstances) in Oregon. We lived in Minnesota at the time, and had been married about two months. In two weeks time, we packed up everything we owned, and drove to Oregon to start our new life. My husband had grown up in Oregon and didn't like it (he hates the rain!) so we decided immediately it would be a "temporary" move for no more than 2-4 years. We figured that would be enough time for him to get the experience at this new job that would be a stepping stone to better opportunities. Due to that decision, and the fact that I am now self-employed, I have made zero effort thus far to meet any friends in the area. I figured, why bother when we would only be here a couple of years.
I didn't realize just how long a couple of years is. The loneliness hit me HARD. It was compounded by the depression/anxiety from the miscarriage I suffered in November of last year. To make matters worse, my husband works in a tiny office where everyone is at least 20 years older than him, so we don't really hang out with anyone there either. We also share a car now to cut down on expenses, so I only get out of the house a couple times a week. What is there to do when you have no one to hang out with?
I shopped. A lot.
Its not like I bought expensive designer clothes or anything. Far from it. In fact, 99% of the money I spent went to two places: fast food, and thrift stores.
I was buying so much JUNK we didn't need-just because of the "cheap" thrill of having something new. I bought stuff I was going to "fix up" or "upcycle". I convinced myself and my husband that I would feature all my projects on my blog, and so therefore it was a worthy expense.
Except I didn't. All the stuff is piled up in my garage. Taking up space.
I spent literally hundreds of dollars on spray paint for my alleged "projects".
Why? To fill a void that I had created myself by trying to isolate. I didn't want to make new friends (something that does NOT come easily to me) and then have to move away from them in 2-3 years.
Wanna hear the kicker? Because of the financial damage I've done I've put us further in debt. Now we're REALLY stuck here. That means now instead of a 2-3 year exit strategy (we are at the end of year 2) we are looking at AT LEAST another 2-3 years before we can afford to move somewhere else. I have no one to blame but myself-and I know I need to make some MAJOR changes.
In the last few weeks, I've been working on a strategy to help cut my spending habits. These are habits I believe will help carve out as much money as possible to catch us up on our bills, put away an emergency fund, and help restore the damage I've done to myself and my marriage.
Re-read and implement the plans in Dave Ramsey's Total Money Makeover
STOP shopping to fill the void
Join free activity clubs like Meetup groups to meet local people. (Stop isolating!)
FINISH the projects I've started (or have yet to start) and actually feature them on the blog.
Dining out no more than one time per month (I know some folks would say not at all, but I know myself and that's not realistic for me)
Return to meal planning based on sales, make home cooked meals and freezer cooking.
Cook extra each night to freeze for my husband's future lunches.
Start thinking of my "new" home state as a HOME rather than a countdown to when we can leave.
Create a new budget and stick to it!
Stop wasting food due to spoilage (because I choose to order in instead of cooking)
Why am I sharing this with a bunch of strangers on the internet? Because I'm hoping that someone might find this,either now, or some time in the future, who finds him or her self in a similar situation and know that they are not alone. Maybe YOU need a little advice or encouragement from someone who has been there.
What's embarrassing for me is that I know what I need to be doing. I've done it before. I've taught people how to do it. I'm just not doing it myself. I've let our situation–between the devastating loss of our first pregnancy together, to living in a place where we don't know a soul–drag me into a pit of despair. I've let it ruin my desire to have a life worth living. Well I've finally decided that I want my life back, and I want to make it better than ever. It won't be perfect, life never is, but that's what makes it interesting. And I would love it if YOU would join me on this journey.
I just wanted to come clean about what's been going on with me, why I haven't been blogging much…and why you're going to be hearing a lot more from me as I tackle my financial troubles head-on. I would love to hear your struggles and successes with a similar journey. I hope to not only share my knowledge along the way, but also to inspire you to take control of your financial situation before it's too late.
What is YOUR biggest financial hurdle?
[share]
[disclosure]