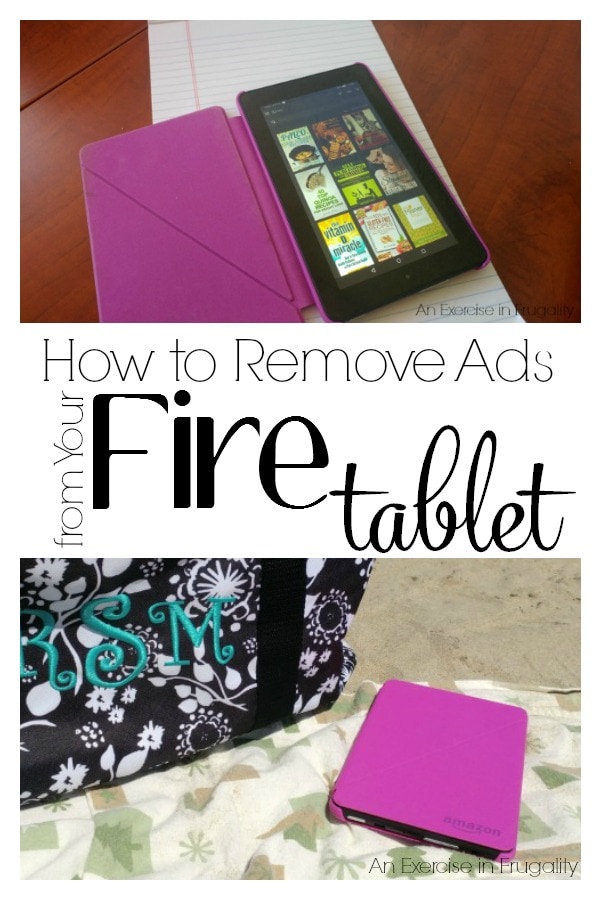 [ad]
A few months ago, I decided to upgrade my old first generation Kindle Fire to the new 5th generation Fire Tablet. I was in love with it right out of the box, but for me there was one really annoying feature. The ads on the lock screen! We see so many ads in our digital world: I get them in the sidebars of my email inbox, on Facebook, on TV, and even on my own blog (hey, SOMEONE has gotta pay the bills around here!).
Somewhere between 2012 and now, they started putting ads on the Fire Tablet. It doesn't bother some people, but based on the number of "fixes" I found when I searched for solutions, I know I'm not the only one who is annoyed by the constant stream of irrelevant ads. I searched all over for solutions, and found a bunch that didn't work, some that were out of date and no longer worked, and some that were just ridiculous scams.
Finally in my search I found a conversation buried deep in some forum threads that said getting those ads off your tablet was much easier than all that stuff. No rooting your device, no installing crazy programs, no hidden settings. All you have to do to get rid of the ads? Ask customer service.
[mid]
How I got rid of ads on the Amazon Fire Tablet:
I started a chat session with Amazon customer service (which by the way is AMAZING and has never let me down). I spoke to a representative and explained that I found the ads on my Fire Tablet really annoying and politely asked if there was any way to get rid of the constant stream of ads on my lock screen. The representative immediately told me he would take care of it for me. He explained that "normally" they charge a $20 fee for this service, but that they would do it for free as a one-time courtesy. Now, I can't guarantee you that the representative you speak to will do it for free for you too, but from what I have heard the fee is typically waived for anyone who asks to have this done.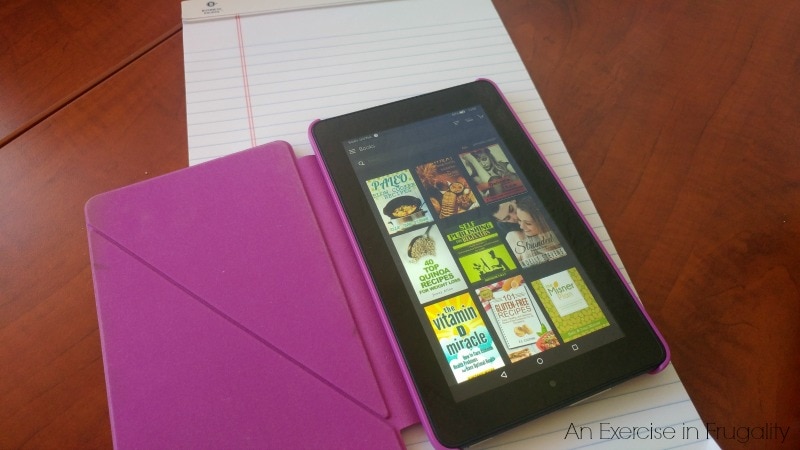 It took only a few seconds of time, and now I have an ad-free device! It was absolutely worth my time and it could not have been any easier. I take my kindle everywhere, so it was important for me to have a device that was a pleasure to use, and not filled with annoying ads.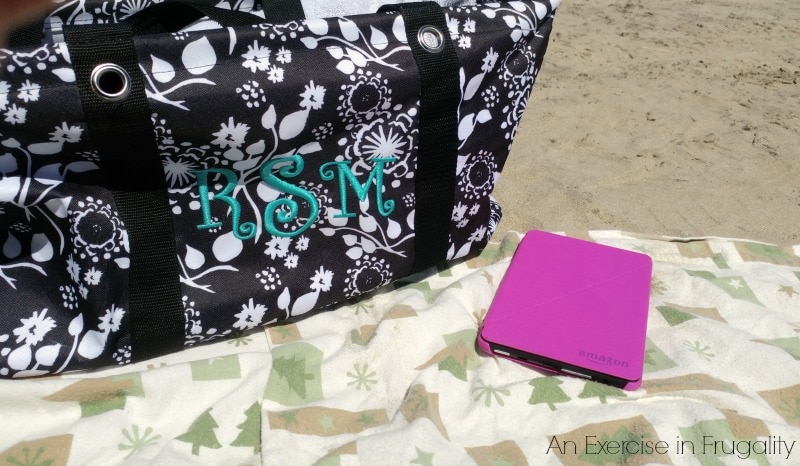 I have heard that the ads are optional when you purchase to get the device cheaper, but I didn't purchase mine myself, so I didn't have the option to choose. So if you're in my boat and got it as a gift, or chose the one with ads not realizing how annoying they would be, try contacting customer service and see if they will remove the ads for you!
Try it and let me know if it worked for you. I would love to hear your success stories.
Oh, and while you're here make sure you check out my 2016 Holiday Gift Guide tab up there in the menu bar! I am adding gift guides for everyone on your list. Be sure to check out the Gift Ideas for Tech Lovers!
Did you get rid of ads on your Amazon Fire Tablet?
[share]
[disclosure]