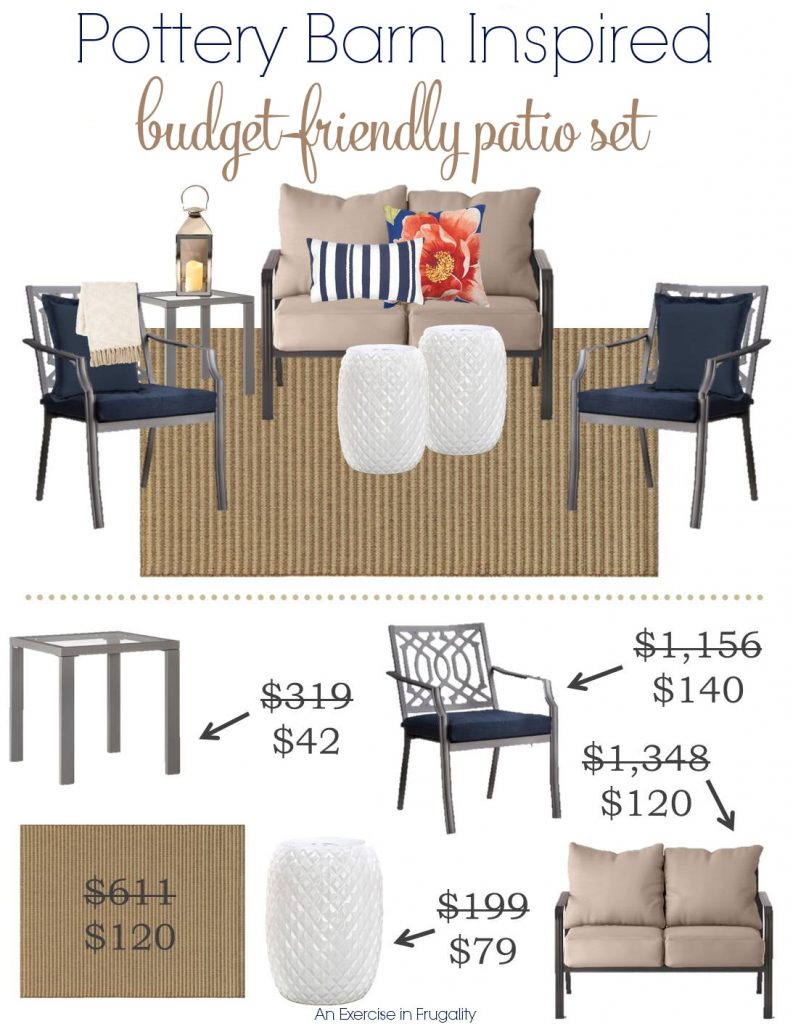 I will be the first to admit, Pottery Barn stuff is GORGEOUS. If I had the money, I would probably buy the whole catalog like Rachel did in Phoebe's apartment on Friends. Unfortunately, I'm not an executive at Ralph Lauren like Rachel, and so I have to improvise. Thankfully though, there are ways to get Pottery Barn inspired looks without spending a fortune.
Check out the Pottery Barn conversation patio set from the Riviera collection. It's a fabulous set but way WAYYYY out of my price range. If you're in the same boat, you're in luck. Target has some pretty great dupes at much more reasonable prices. You'll have the swankiest patio on the block for a fraction of what you'd pay elsewhere. Check out the side by side along with the price breakdown: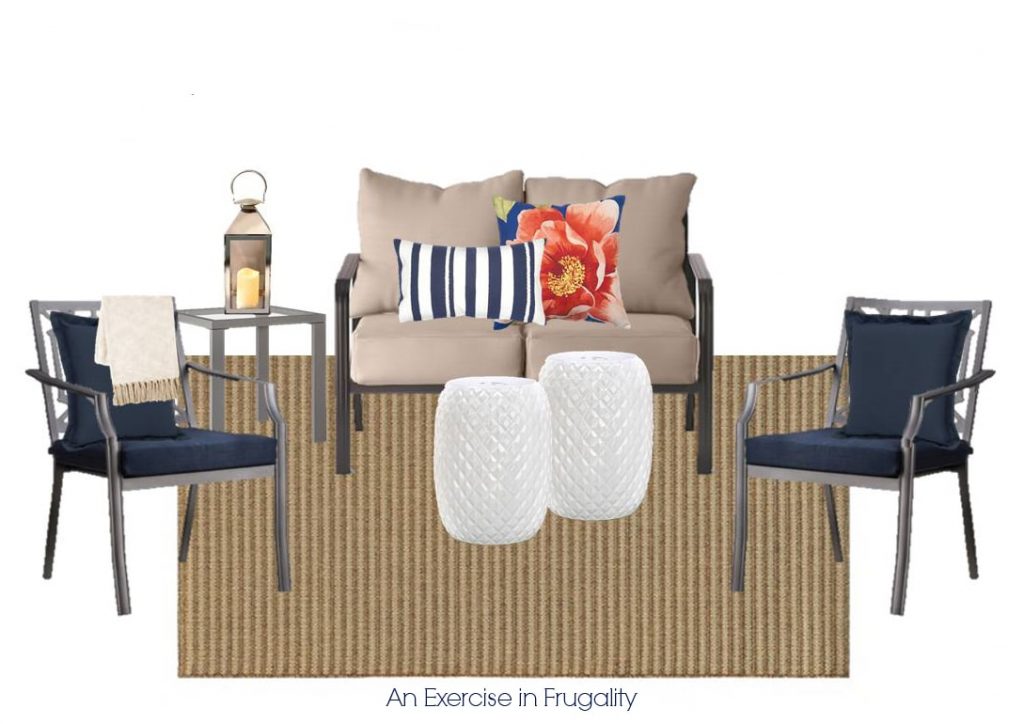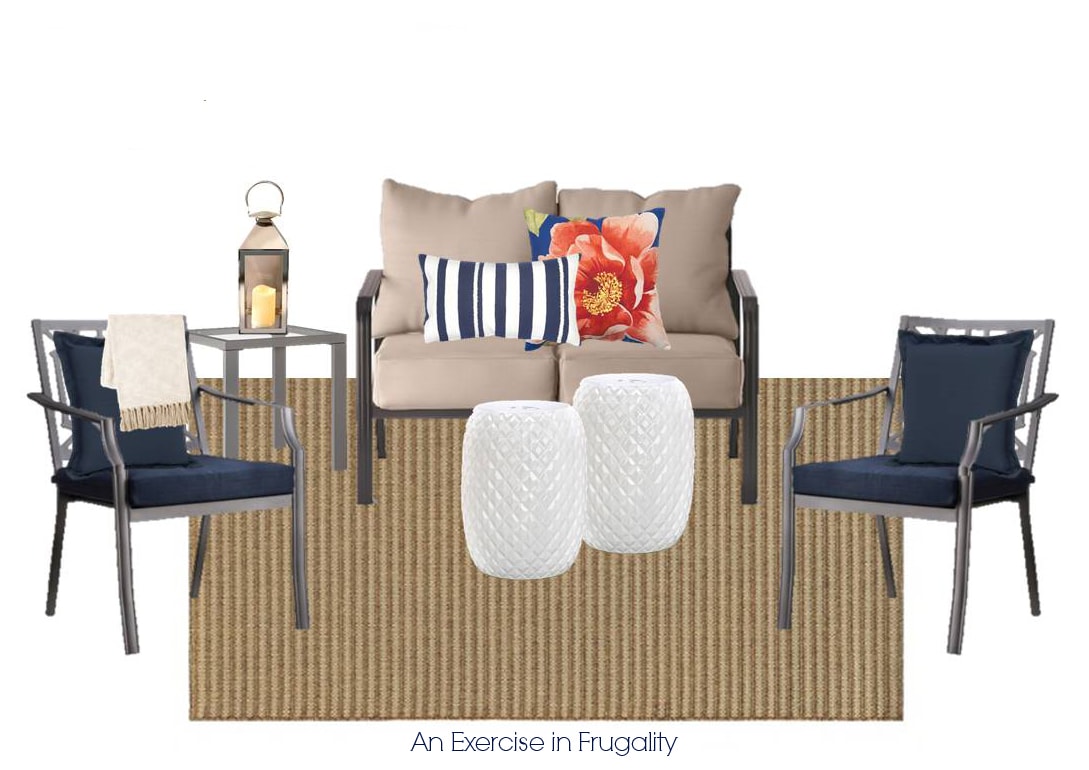 I think its a pretty close "inspired" look, don't you? I love it when I can find great deals on decor that would otherwise be super expensive. Don't forget to look for deals with the Target Cartwheel app and the four other ways to save money at Target. You could definitely score this look for even less. With all the money you'll save buying the Target version, you will be able to afford to throw a party to celebrate your sexy new patio!
Oh, and speaking of Pottery Barn…you may remember a couple of years ago (yikes!) I wrote a post about how I built a Pottery Barn inspired desk. A lot of life got in the way between then and now but I am working on part 2 of that story, to show you what the finished desk looks like AND a follow up on what NOT to do if you decide to tackle this project yourself. Stay tuned for that post and in the mean time you can read part one here.
What's your favorite Pottery Barn inspired decor?
DISCLOSURE: I may be an affiliate for some products that I recommend. For more information please check out my Disclosure Statement.