I've always loved to paint, but recently I started painting rocks to occupy my time and I'm hooked! Today I wanted to share a little more about my latest obsession and teach you how to paint rocks.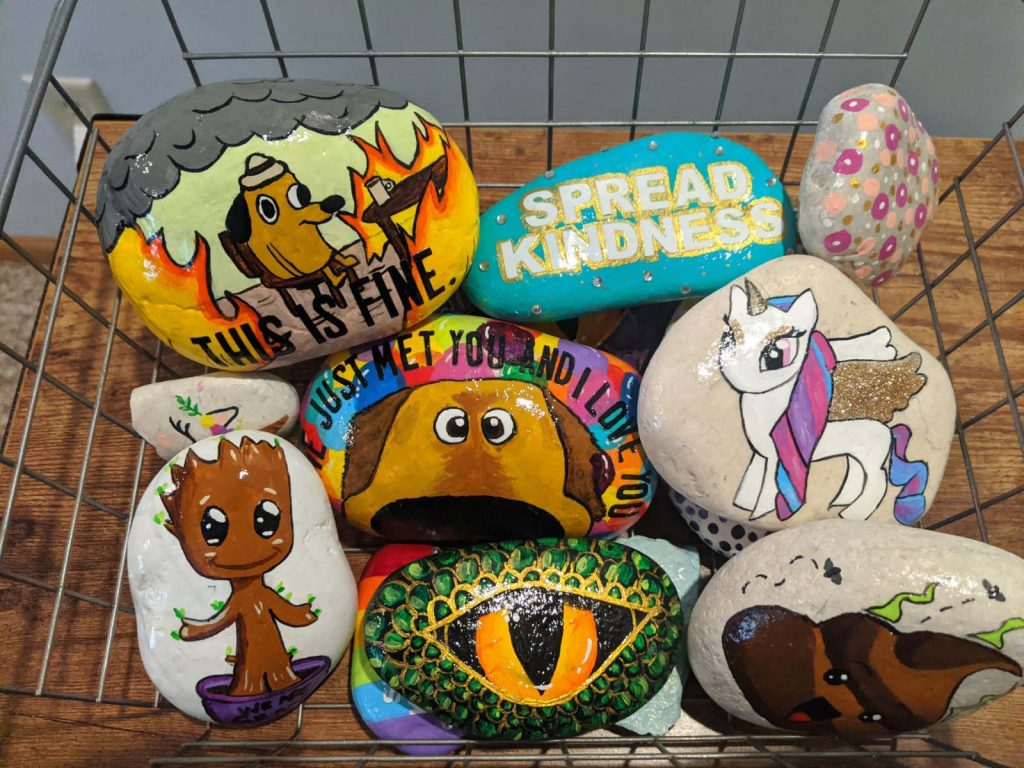 Fortunately this hobby is SUPER easy and inexpensive to get started.
I'll also answer a lot of the common questions I get about rock painting and how to paint rocks, because I KNOW you're curious about this unique hobby of mine! 🙂
Is painting rocks for kids?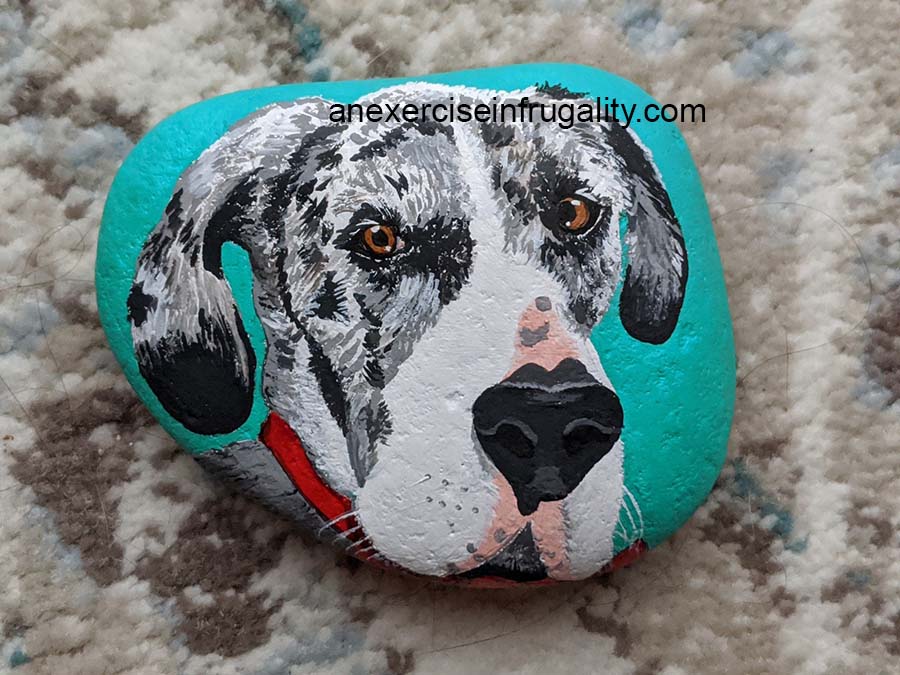 Not at all! I mean sure, kids can of course paint rocks. But that doesn't mean it's not fun for grownups too.
I'm in a bunch of rock painting Facebook groups and all the members there are adults. Some do it with their kids, some don't even have kids! It's truly a hobby that transcends age limits. Anyone can do it!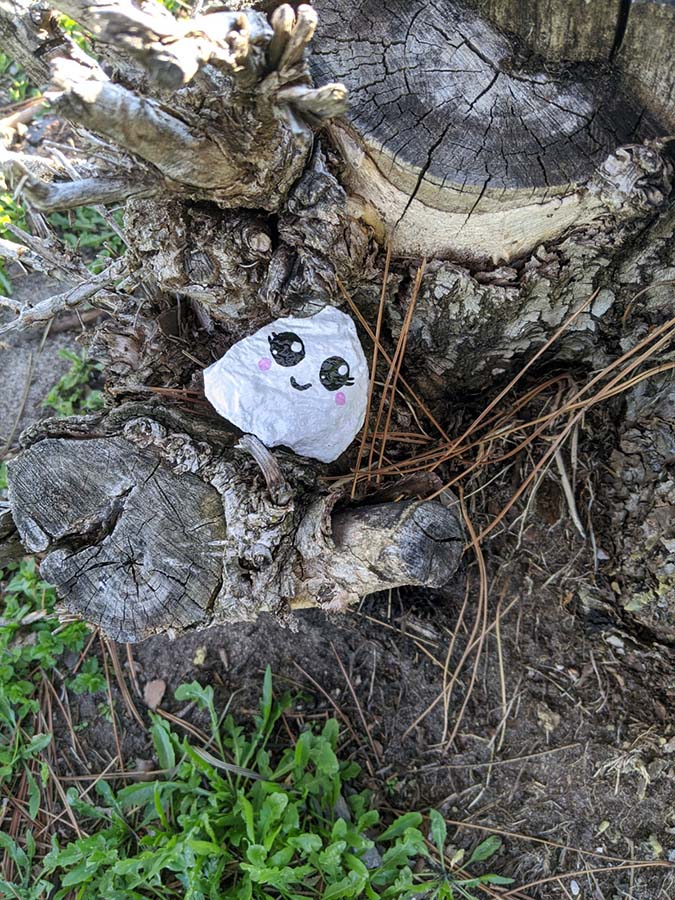 Is painting rocks bad?
If you paint and seal your rocks so that the paint doesn't chip, there's nothing inherently dangerous to the environment. At least not any more dangerous than anything else in the world that is painted.
I would recommend avoiding adding bejeweled elements if you're going to leave them sitting out in a park where a wayward animal could happen upon it and eat a rhinestone or something, but honestly my rocks have always been snatched up within 24 hours of placing them at a park anyway, so I'm not super worried that they will have an environmental impact in that time.
If it's something you're stressing over, look for non-toxic paints, and try to relax a little! Painting rocks is a great stress reliever, and it should not add to your stress.
What kind of paint do you use to paint rocks?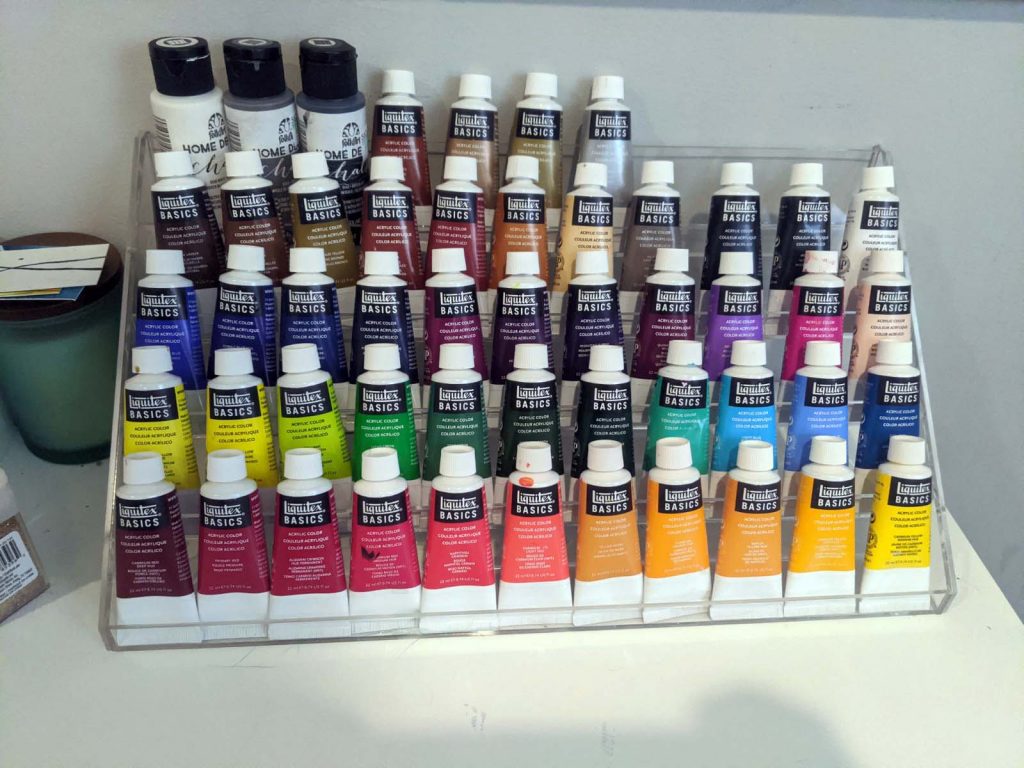 This is a question I get asked (and see asked) ALL the time when people are just learning how to paint rocks.
You don't need any special paint, basic cheap craft paints will work as long as they are acrylic-based. Some folks do watercolor but I feel like that's a little more advanced.
If you're just looking for how to get started painting rocks, I recommend starting with the basics and don't spend a lot until you're sure it's something you'll enjoy!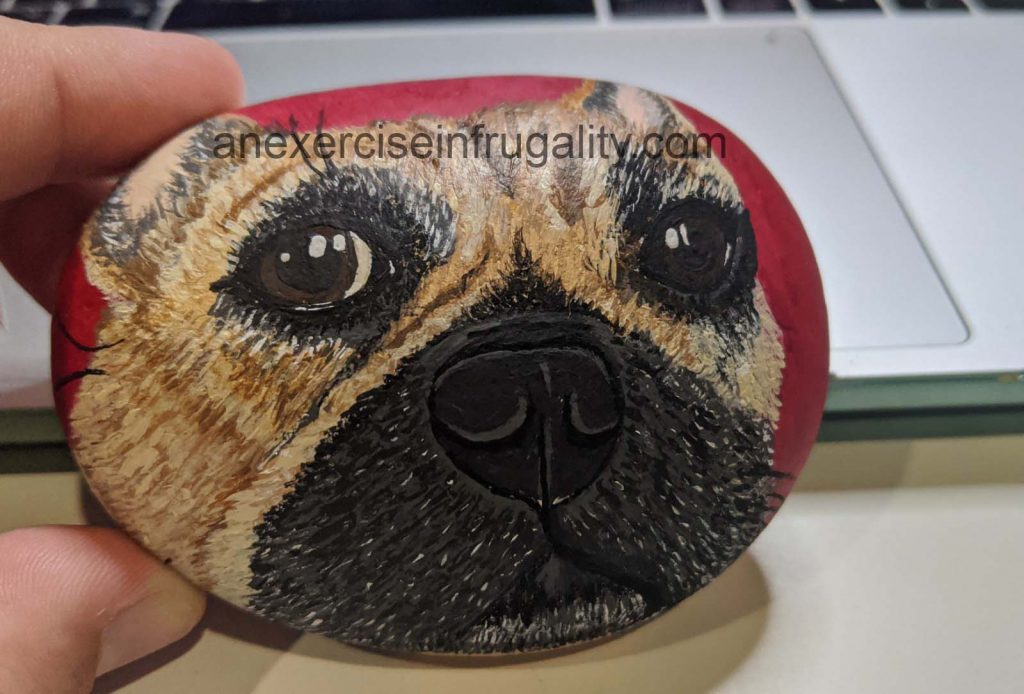 What supplies do I need to paint rocks?
paint (obviously). Acrylic is the most commonly used.
rocks (duh) you can find these for free in your own yard, or you can order them by the bag from your local landscaping or home improvement store.
brushes- stick to the basics here. It's not a Rembrandt. Get a variety of shapes/sizes or stick to specific sizes depending on the kinds of things you'll be painting.
That's really it! I'll have another post soon with a collection of all my favorite rock painting tools if you're interested.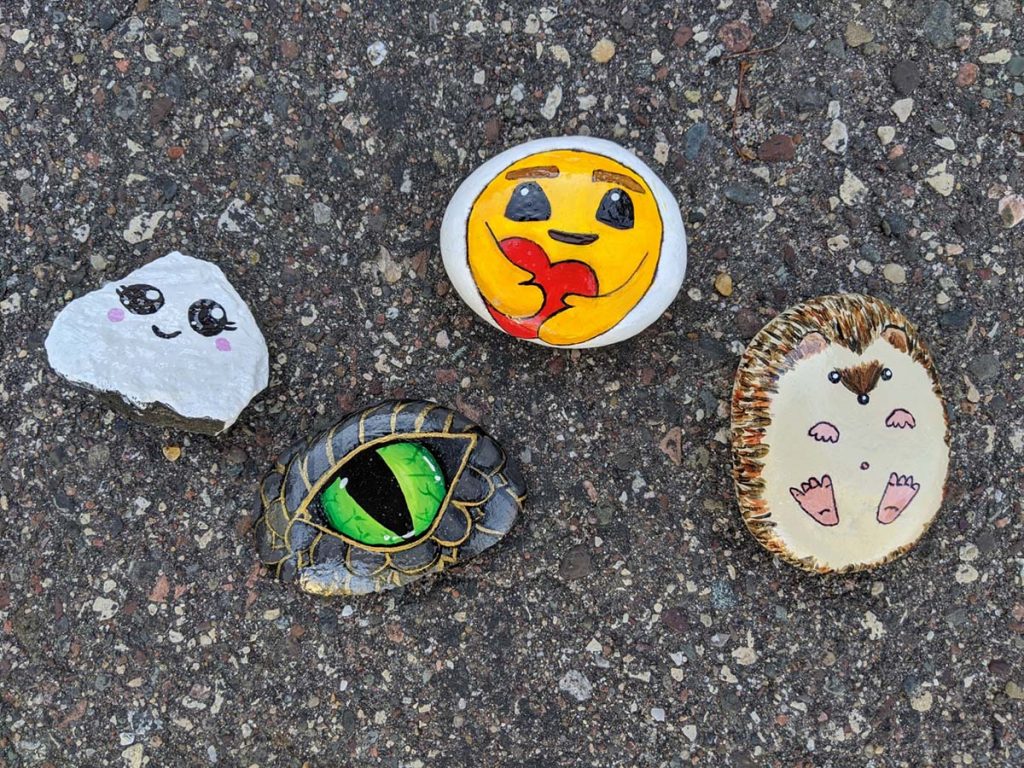 How do you prepare rocks for painting?
One of the things people want to know when learning how to paint rocks is how they prep the rock for paint.
I usually wash my rocks, scrub and dry completely (if I buy them from a landscaping store, usually a quick rinse is all they need).
Once it's dry you can prime with either a layer of white paint or gesso or a layer of concrete/stone primer if you want to be fancy.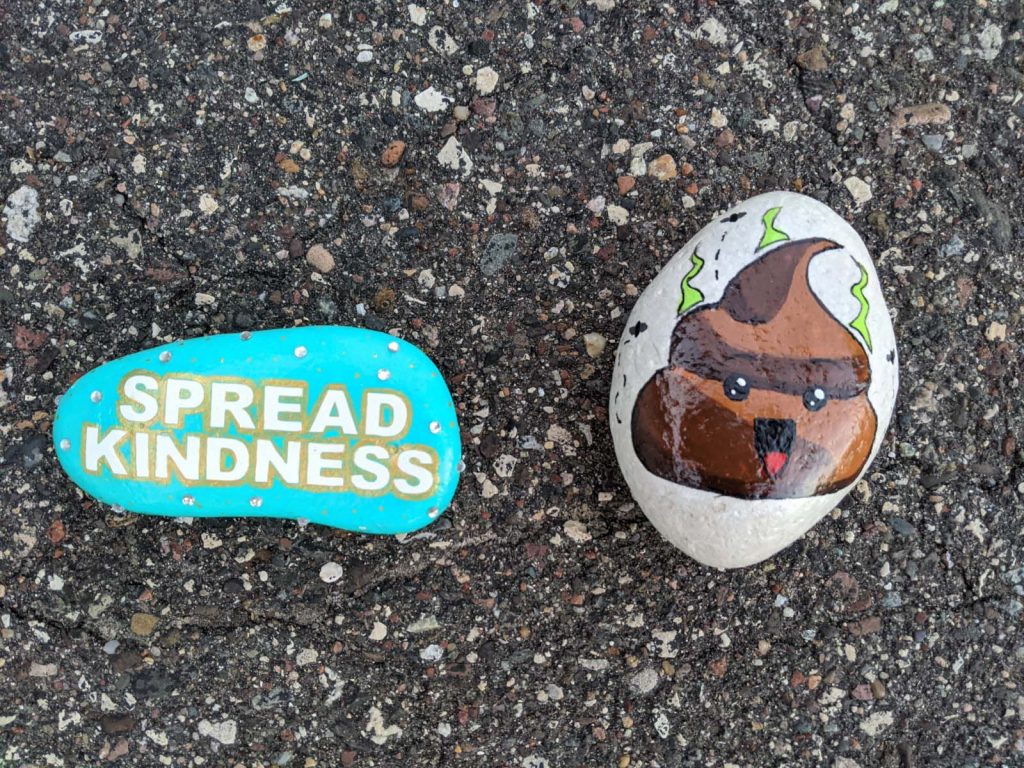 How do you pick which rocks to paint?
To me a good painting rock can be literally anything! Sometimes I select a rock based on an idea I have in my mind. Sometimes I let the rock choose for me.
If you have a weird jagged shaped rock, or a broken rock, take a long hard look at it. What does it remind you of? A slice of hot, cheesy pizza? A wedge of cheese with a cute cartoon mouse poking out?
Admittedly smooth, flat rocks are easier to paint, especially intricate designs and ESPECIALLY when you're just learning how to paint rocks, BUT really any rock will work.
The t-bone steak, avocado and eggplant below are perfect examples of the rock speaking to me. All 3 of those I looked at the rock and immediately knew what was going to go on it!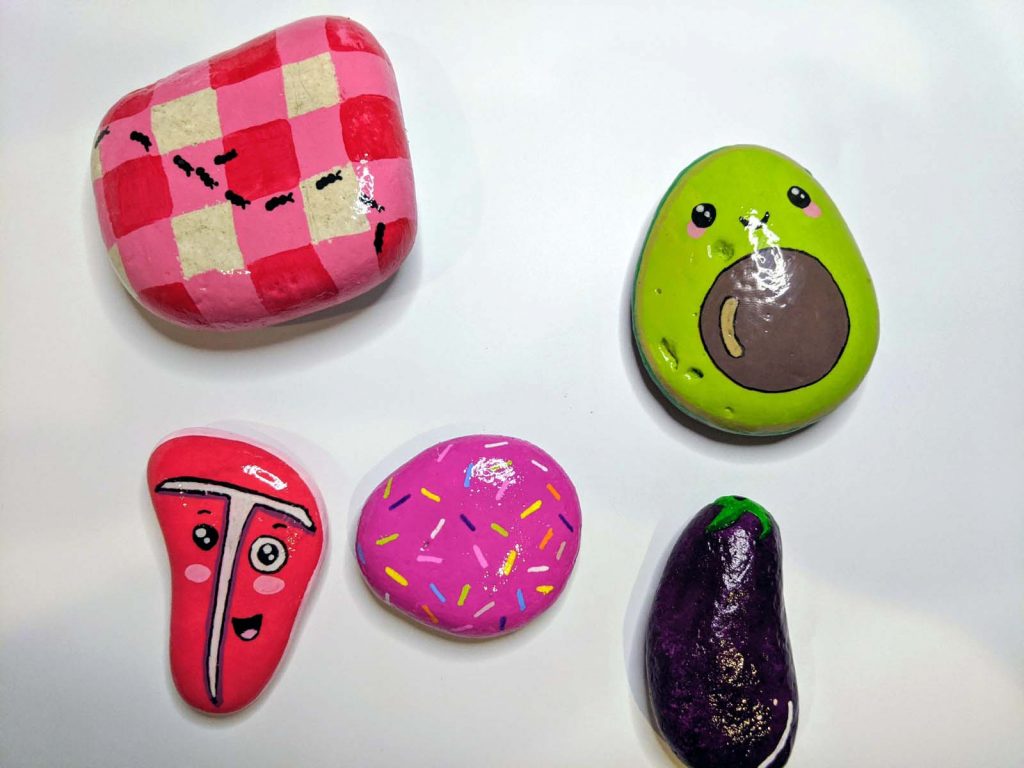 What do you use to seal painted rocks?
There's lots of sealer options out there and there's no one right answer. YOu want to look for something that will work for indoor or outdoor (depending on where your rock will be displayed). Do you want a glossy finish or matte? Glitter or not?
I personally love the triple thick glaze, but it's not meant for outdoor use. I've been told this clear coat is great for outdoor rocks, as is the Art Resin, but I have not tried either one personally.
The pictures you're seeing throughout this post are all examples of my work. I paint a variety of rocks, some more realistic, some a lot simpler. Some have been inspired by other works I've seen around online, and others totally original.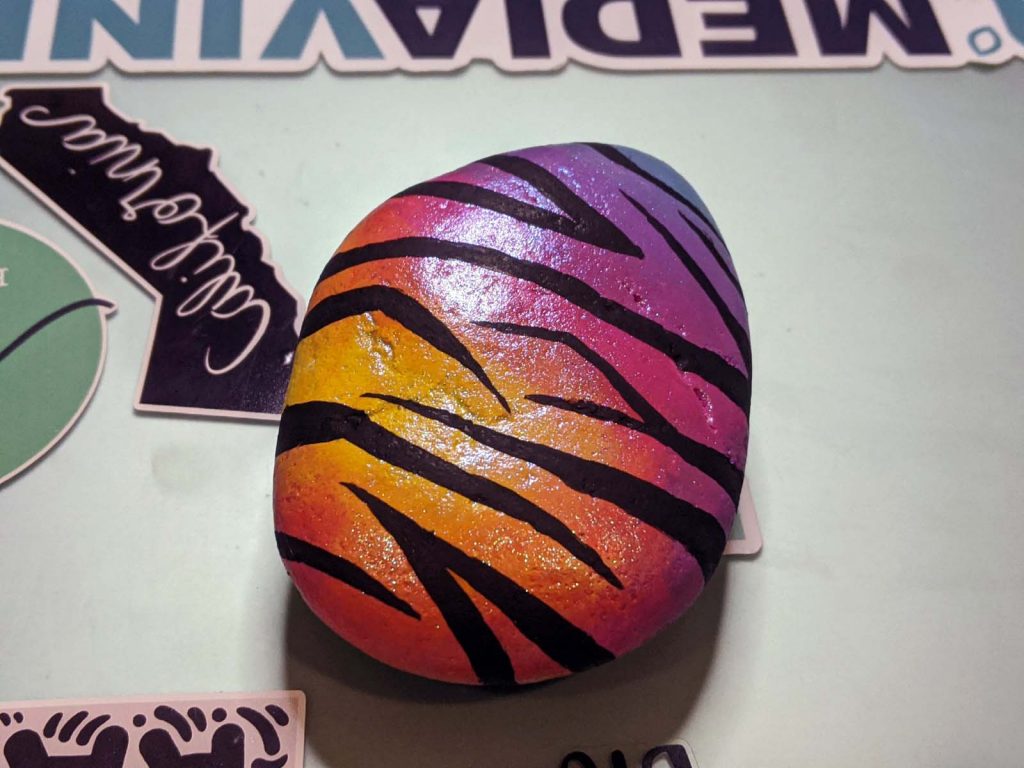 Why do you paint rocks?
I love painting, but I stopped for about 20 years for various reasons. Learning how to paint rocks has given me something fun to do and a way to share a smile with the world!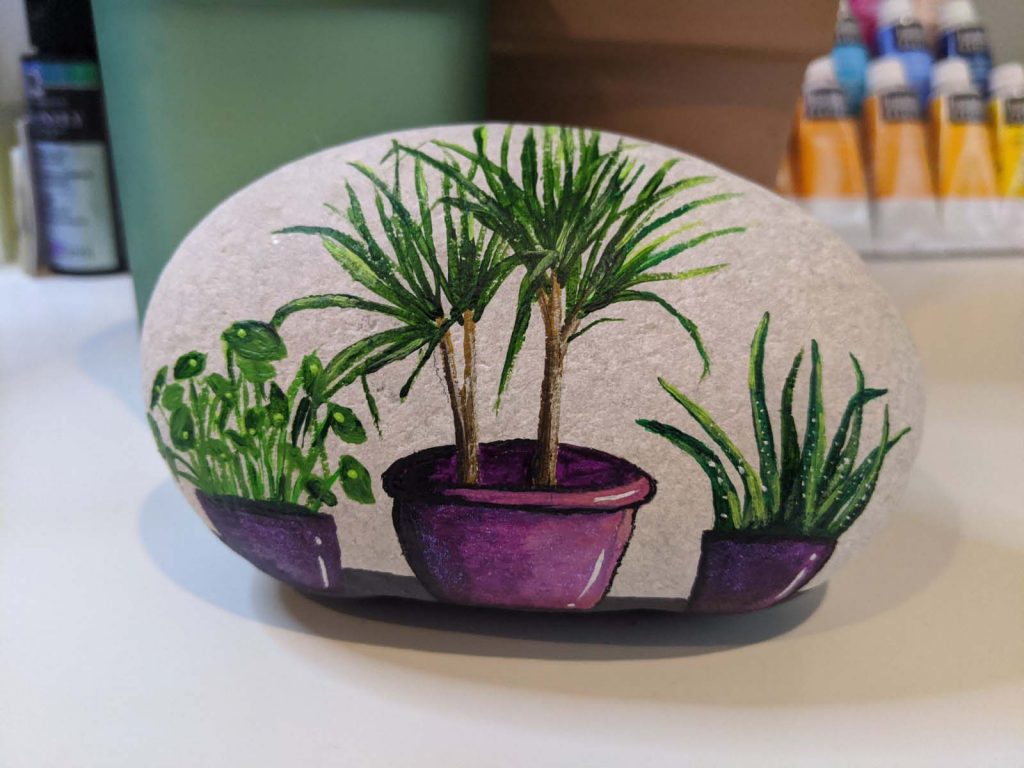 When I'm done painting a rock, it is either gifted to a specific person (like the dogs and plant paintings above) or it gets placed in a local park to bring joy to someone passing by.
The world needs more happy little surprises, don't you think?
Now that you know all my tricks for how to paint rocks, be sure to join in the fun!
If you'd like to follow my art journey, be sure to check out @creating_imperfectly on Instagram!