Summer is FINALLY here and with it comes an abundance of fresh summer fruits and vegetables and believe it or not, most of them can be grilled.
Grilling fruits and vegetables provides a nice caramelization and robust flavor. It's an easy way to elevate your everyday vegetables.
Back when we lived in Oregon, we belonged to a CSA and got a weekly basket of produce. Since we've been back in Minnesota, we haven't been a part of one, but we decided it was time for that to change.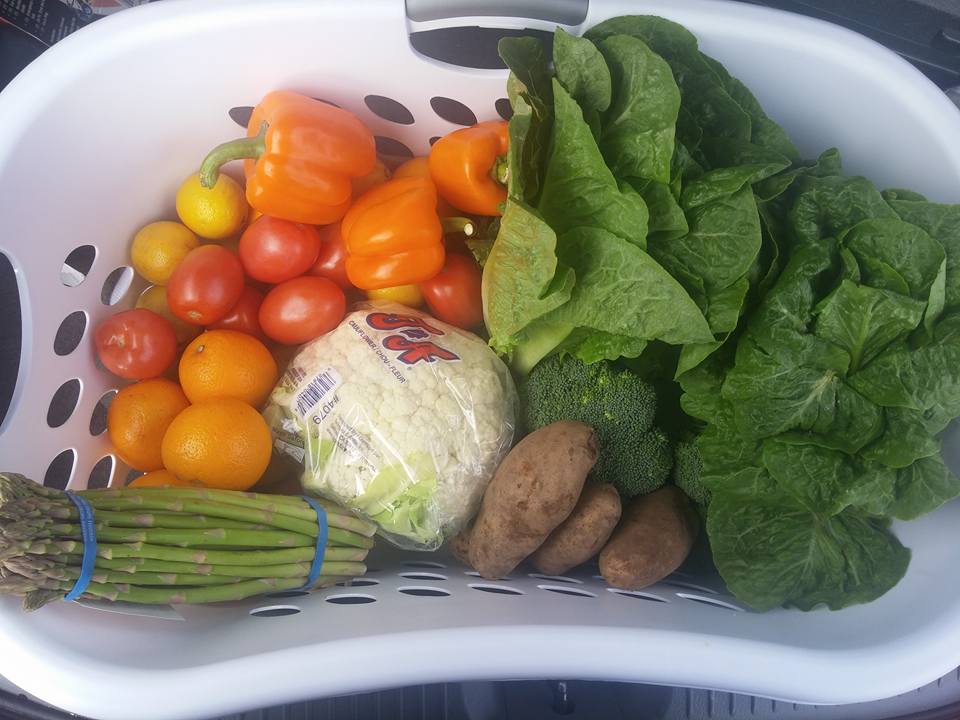 We just joined our local co-op and starting July 1st through October, we're going to have a basket of fresh summer fruits and vegetables every single week so I wanted to talk about one of my favorite ways to prepare them: on the grill!
Before throwing your summer fruits and vegetables on a grill, there are a few tips to follow to get the best results for flavor and texture. First, you will want to coat your produce with a tiny bit of olive oil to prevent it from sticking to the grill.
You'll also want to make sure the size of the fruits and vegetables are either large or add them to skewers or a grill-safe pan to keep them from falling through the grate.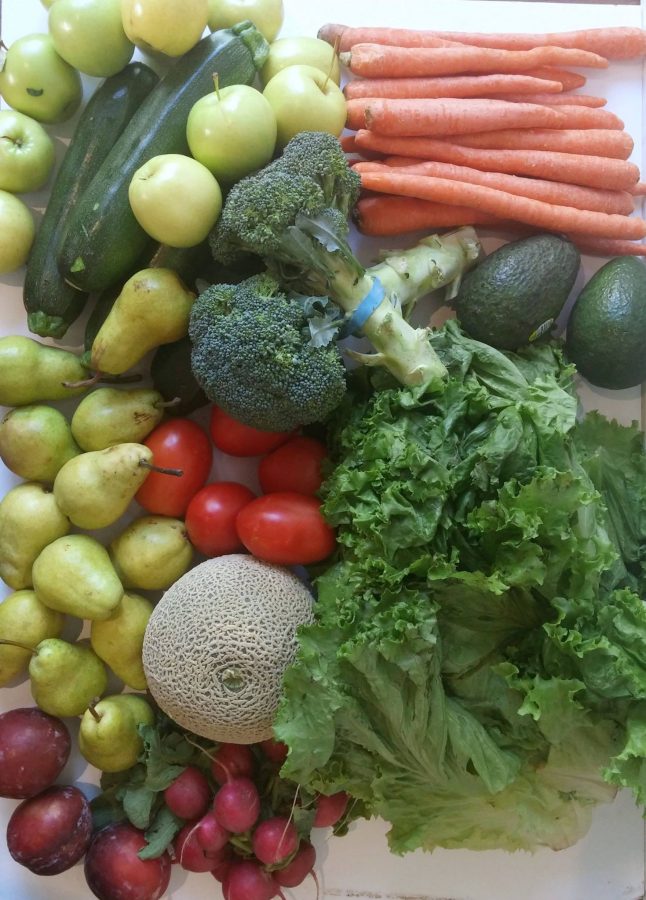 Summer vegetables on the grill
Vegetables can be cooked over medium to high heat. Most vegetables can go straight to the grill but harder vegetables such as potatoes, squash, and fennel will need to be pre-cooked beforehand. Parboiling works well for this.
The most popular summer vegetables to grill include eggplant, bell peppers, tomatoes, zucchini, carrots, and corn, but you can grill almost any veggie for that fab boost of flavor.
Eggplants, zucchini, and carrots should be cut into large slices, tomatoes can simply be cut in half and corn should stay in the husks before adding them to the grill.
Another great way to grill vegetables is in aluminum foil. This is best for harder vegetables such as potatoes or smaller vegetables susceptible to falling through the grates like green beans.
To grill those kinds of vegetables, take a long sheet of foil, add one layer of vegetables, season with salt and pepper and fold it over to make a pocket. Place in the grate and cook until tender. Easy, cheap and DELISH.
A little salt is all you really need, but you can go wild experimenting with different seasoning options. The sky is the limit.
I prefer to use the heavy duty foil for this since the sheets are a little bigger and sturdier but it's fine to use whatever you have on hand.
Here are some great examples of the skewer method and foil packs!
Zucchini and Squash Kebabs by Pink Fortitude
Vegetable Foil Packets by Happy Foods Tube
Foil Packet Potatoes by The Betwitchin Kitchen
Grilled French Vidalia Onions by An Affair From The Heart
Summer Fruit on the Grill
Fruit is cooked best over medium heat and the grates should be very clean. Fruits grill much faster than vegetables due to their high-water content, softer texture, and high sugar content so you will need to keep an eye on them and not walk away. Pick fruits that are firm and just about to be ripe.
Most fruits can simply be cut in half and placed on the grill.
Other fruits like apples or melons need to be cored, peeled and cut into large slices.
The best fruits to grill include apples (with a sprinkle of cinnamon…mmm), pineapple, pears and melons because they are generally more firm than other fruits.
Soft fruits such as mangos, papayas, and peaches can be grilled too but require a lot less time or they will turn mushy.
Bananas or plantains are another great choice to grill, simply cut it half, lengthwise with the peel and place flesh down over an oiled grate for about two minutes.
Here's a few simple grilled summer fruit recipes to inspire you!
Fruit Kabobs by I Heart Naptime
Spicy Grilled Watermelon With Creme Fraiche by Floating Kitchen
Grilled Peaches With Vanilla Ice Cream by Life Made Simple Bakes
Grilled Pineapple by Healthy Little Foodies
Keep these tips in mind when you prepare your grill this season. Grilling goes wayyyy beyond burgers and hot dogs, and there's tons of great flavors to experiment with!
What's your favorite summer fruit or vegetable to throw on the grill?