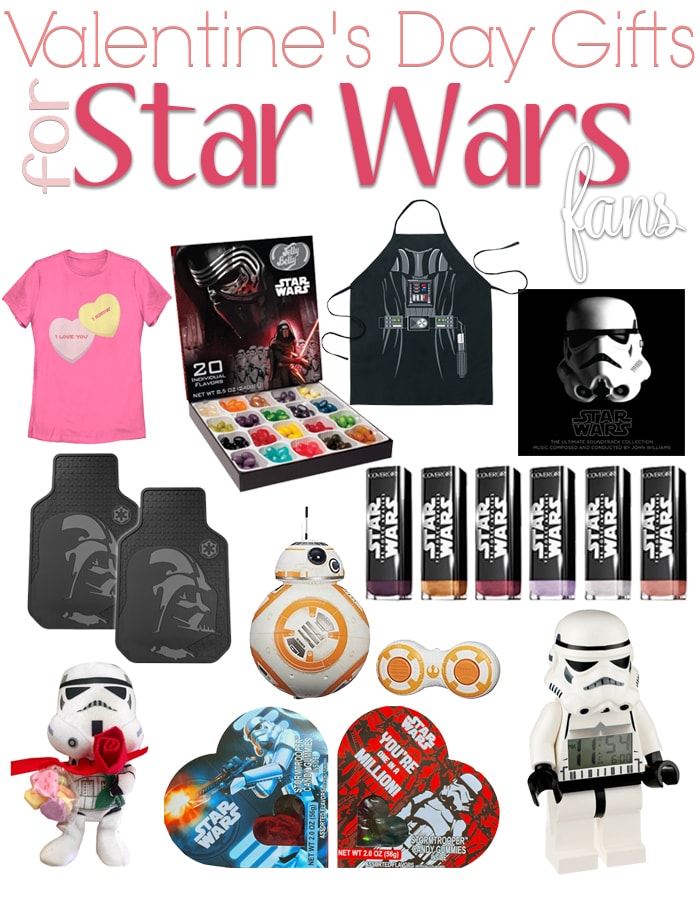 You guys. My husband is a HUUUGE Star Wars fan. He's always loved Star Wars. He's seen all of the movies, multiple times. He jumped on the chance to see The Force Awakens as soon as he possibly could. So its pretty well known in my family that a safe bet for gifts for any occasion for Mr. Frugality is anything Star Wars. I created this post in honor of him. I wanted to showcase my favorite Star Wars merch that would make an excellent Valentine's Day gift for him…or her!
There's SO many cute things out there now, these are just a few budget-friendly ideas.
I'm 99% certain that I am going to have to get those Darth Vader floor mats for Mr. Frugality at some point. We share a car though…so I guess they will be for me too. Ha! I'll be honest though, I haven't seen Star Wars myself. None of them. I know…I know. How did I make it through 33 years of life without seeing any of the Star Wars movies? Frankly I'm not sure. I got to go to an opening night employee-only showing of The Phantom Menace when I was working at the movie theater when I was 15, but its POSSIBLE that I fell asleep pretty much after the opening credits.
Whoops.
I have promised Mr. Frugality that I will at some point watch all of them. And I will, because I know he loves them. If it were up to me though, I would rather watch Space Balls 🙂
What are you getting your sweetie for Valentine's Day?