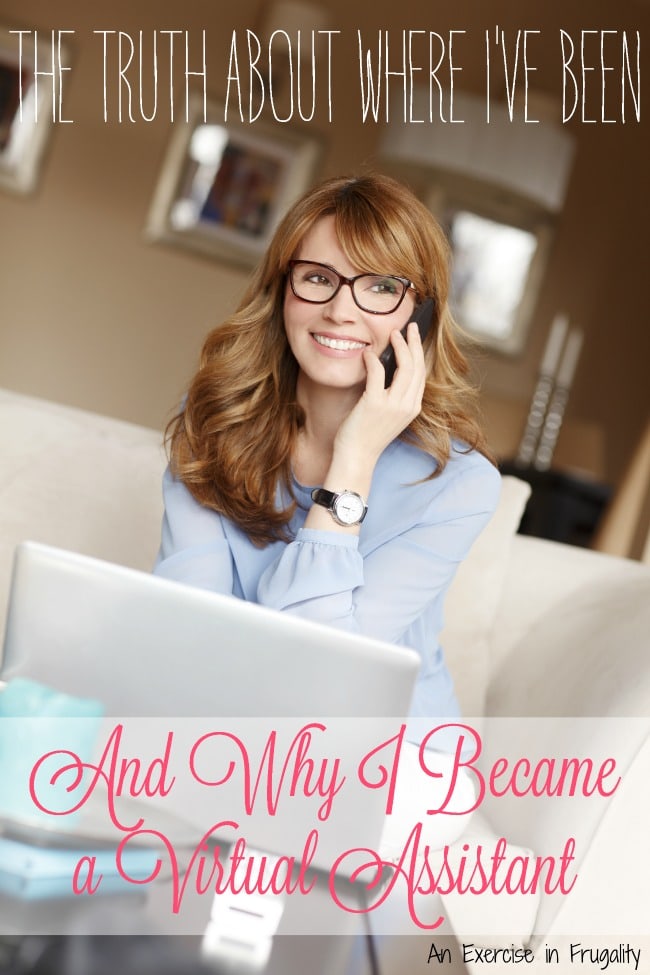 Hi everyone!
*crickets chirping*
Anyone still here?
Just kidding, I know people are still here, I can see my page views in my blog analytics 🙂
I know I have been absent quite a bit lately. I wanted to apologize for the lack of posts. Things have gotten busy around here for me. In a good way!
This blog has always been a dream of mine. I am lucky enough to have a supportive husband who knows that this blog means the world to me. We were able to work out an arrangement for me to quit my job and blog full time, even though the amount of money I make from this blog pales in comparison to the money I made at my full time job. Because he took a new job which required us to move to Oregon, he was making more money, so we could afford for me to quit.
Or so we thought.
We soon found out after buying our first home that home ownership is expensive, and its easy to fall into a money-pit type trap of fixing it up, decorating and buying things you "need". Money was going out faster than it was coming in. I'm going to be honest with you. While I was still getting great deals (like my $4.99 swimsuit and my super cheap Kate Spade knockoff project) I simply was spending outside our means.
In order to remedy the situation, my approach had to be two-fold: First of all, I had to stop my frivolous spending. It's hard not to go shopping when you live in a state where you don't know anyone and you work from home. Sometimes it feels like the only thing for me to "do" to get out of the house is go shopping! So I have been trying hard to cut back on that, and will continue to do so.
The second thing I had to do, was to start bringing in more income. Because we live in a tiny town and share a car, my job search was doomed from the beginning. Its possible, but very difficult to share a car so that I could take a job.
I started considering what kind of skills I have to offer. My background is primarily in customer service, but long ago I burnt out on retail and call center work. I have a random assortment of skills from my background as well as my experience as a blogger. What kind of job could I get that would fit my skill set and really allow my talents (however random they are) to shine?
Through my sister in law, I learned about Virtual Assistants a while ago. I always thought it was some kind of work at home scam, but its a legitimate industry. I thought about starting my own virtual assistant business, but frankly I was too scared to venture into this endeavor by myself with no real experience to speak of. Finally, I decided to join a Facebook group dedicated to virtual assistants. And then another. After a while of lurking, I reached out. I asked if anyone knew of a VA looking for a sub-contractor or someone to help with tasks. I figured I would come up empty handed, but much to my surprise, I got an email fairly quickly from a woman who owns her own VA firm. Her business was booming and she was looking for help. She looked at my random assortment of tasks and knew right away I was going to be able to help her.
Luckily, we hit it off right away, and I started doing only about 4 hours a week for her. The pay rate was good, and I didn't want to jump in too fast in case I got in over my head. I didn't want to mess up her business because I took on too much too soon!
Its been a few months now. I now manage projects for 8 regular clients, with the occasional special project here and there for a few others (including the woman I work for. She has two blogs of her own and I occasionally help her with graphics and other special projects). I am now averaging 20-25 hours a week. Granted I make a lot less than I would if I wasn't sub-contracting, but Christina (the awesome lady I work for) does all the hard stuff-recruiting clients, consulting with them, advertising, etc. Stuff that I am NOT good at!
So thankfully, our money situation is finally improving. Sometimes you have to take on a job (or a second or third job) even if its temporarily if that's what it takes to get your financial footing. I don't know if I will be a VA forever, but I do know the pay is great and I love the work I do and who I work with-and I can honestly say its the first time in my life I can say that truthfully.
VA work might be perfect for you. It's not for everyone, but if its something you are considering, definitely check out some resources. I highly recommend The Bootstrap VA by Lisa Morosky. There's lots of books on how to become a VA but I think hers is the most comprehensive. When you buy the book you also get access to her Facebook group which is not only a great resource if you have questions, but they also often post and share job listings and client requests.
So that's why you haven't seen a whole lot of me around here lately. I've been working hard (even though it seems like the opposite!) and have been really busy learning the ropes of my new job and figuring out how to meet the demands of my clients. Now that I have a better grasp of my work, you'll be seeing a lot more of me here and hopefully on a more consistent basis. I look forward to sharing lots more with you all very soon!
If you have questions about becoming a VA I will do my very best to answer them. Just leave them in the comments below or send me an email via the contact me page.
Would you consider becoming a VA?
DISCLOSURE: I may be an affiliate for some products that I recommend. For more information please check out my Disclosure Statement.