This simple method for cleaning your waffle iron is so easy, you might just want to make waffles every day! Now if only it was that easy to clean the rest of your house.
How to clean your waffle iron the easy way, with no scrubbing required.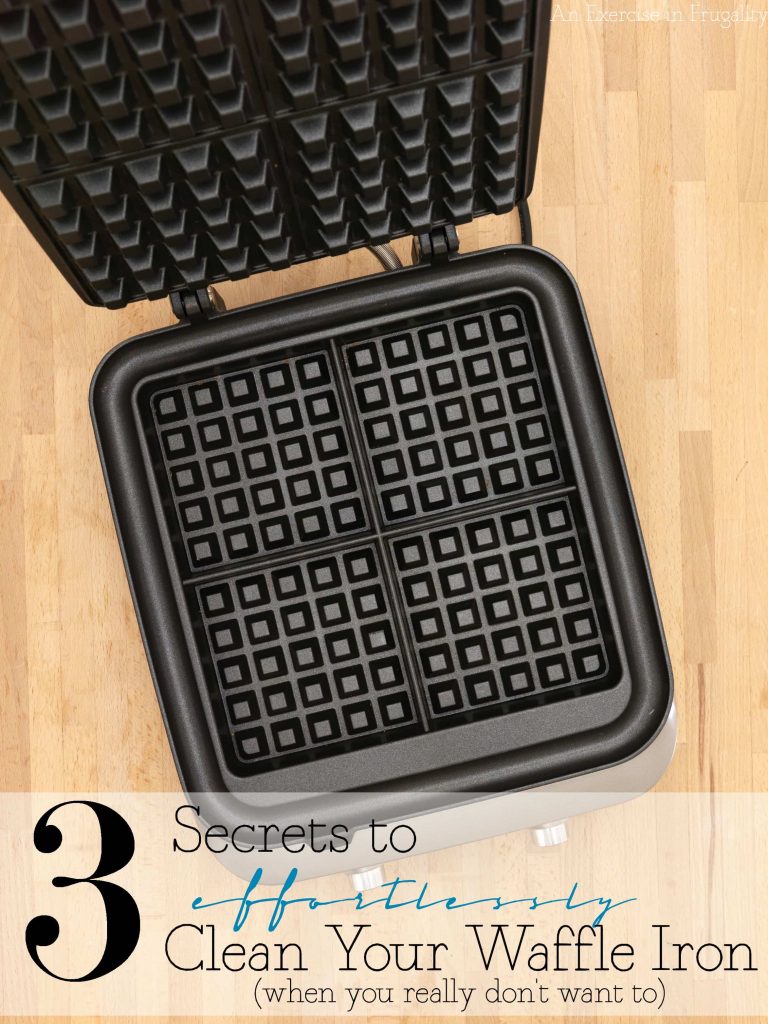 After preparing a delicious breakfast for my husband and I the LAST thing I want to do is clean up. I'm notorious for letting the bowls sit until they are caked and have to be soaked and scrubbed (yes, I know its easier to just do it right away, but I am lazy!).
The waffle iron is no exception.
I can't stand cleaning the waffle iron because things always get baked onto it, AND my waffle iron doesn't have detachable plates so its a pain to clean.
Until now.
Let me tell you just how easy it is to keep your waffle iron clean.
Before and after: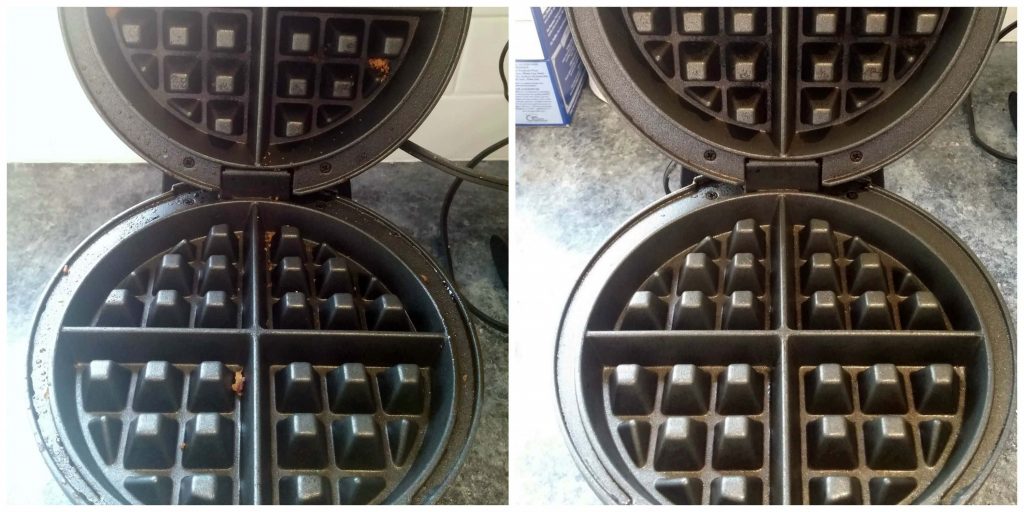 No need to get angry over whose turn it is to clean the waffle maker. Haha!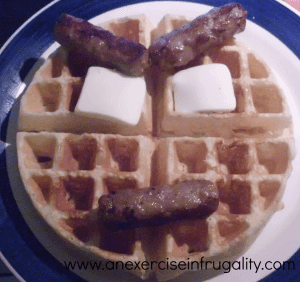 When you have a sparkly clean waffle iron, you can make some of THESE fabulous Cream Cheese and Bacon Stuffed Waffles….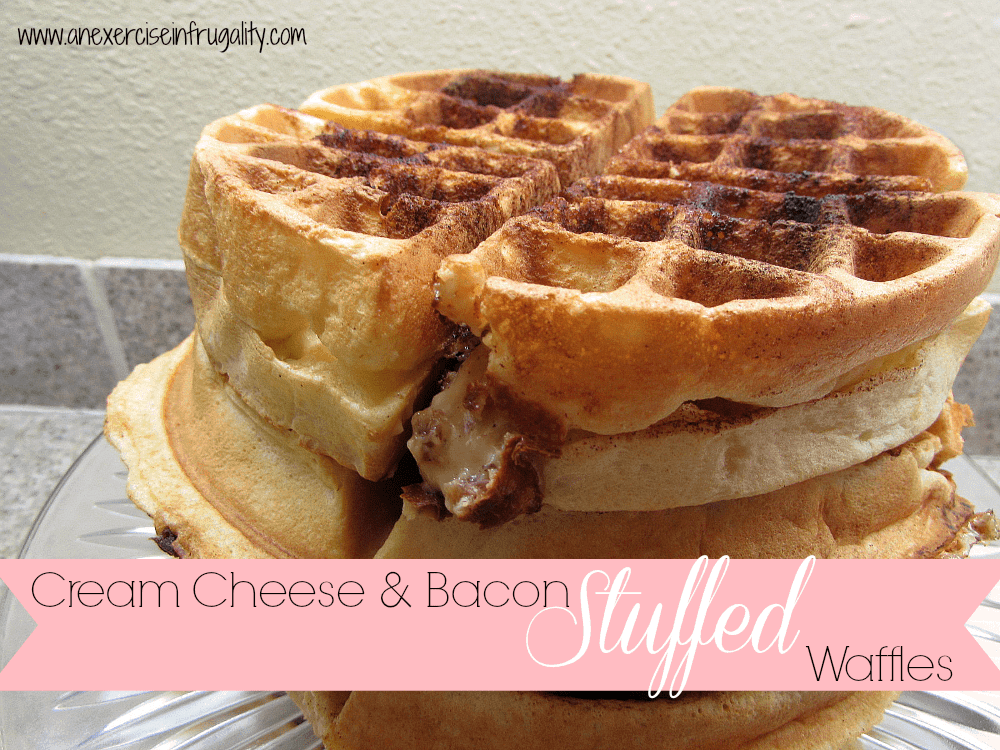 or THESE Grilled Cheese Crescent Waffles….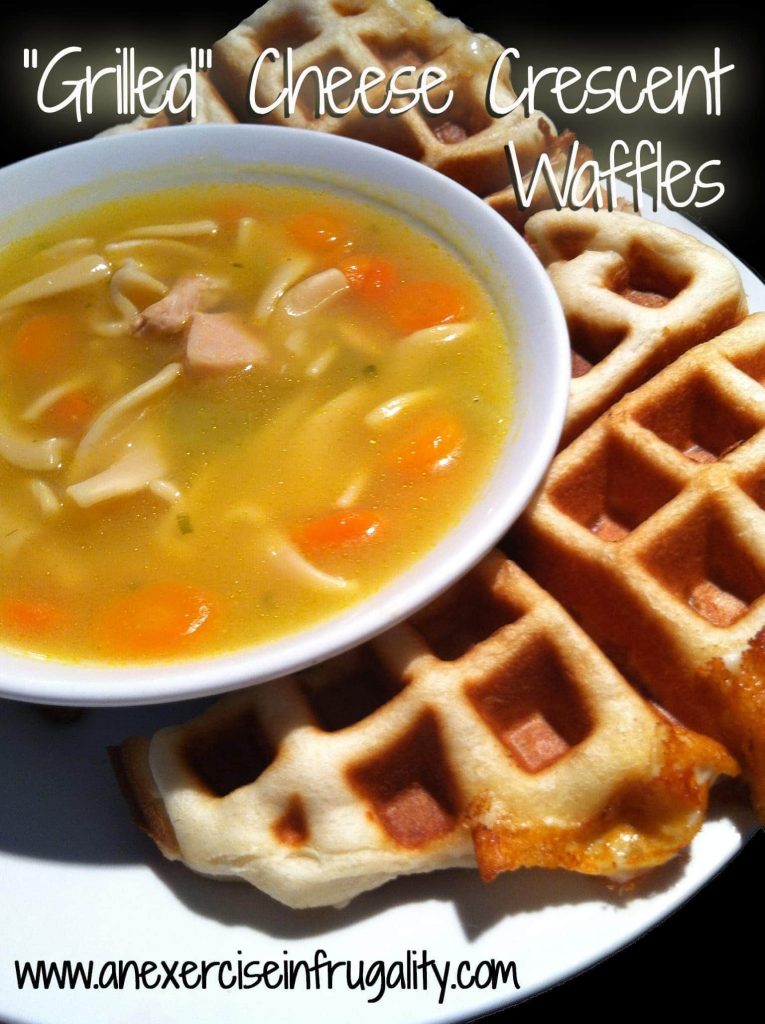 Or perhaps one of these 10 Non-Waffle Recipes for your Waffle Iron!
How to clean a waffle iron:
First: NEVER use cooking spray. Seriously.
Did you know it says that right in the owner's manual? True story. I didn't know either, but that's what creates that gross, sticky residue. Use butter instead.
Second: Preheat your waffle iron. Take several paper towels, soak them in water and wring out until just damp.
Place them in the heated waffle iron and close.
Watch carefully for several minutes as the steam loosens the gunk.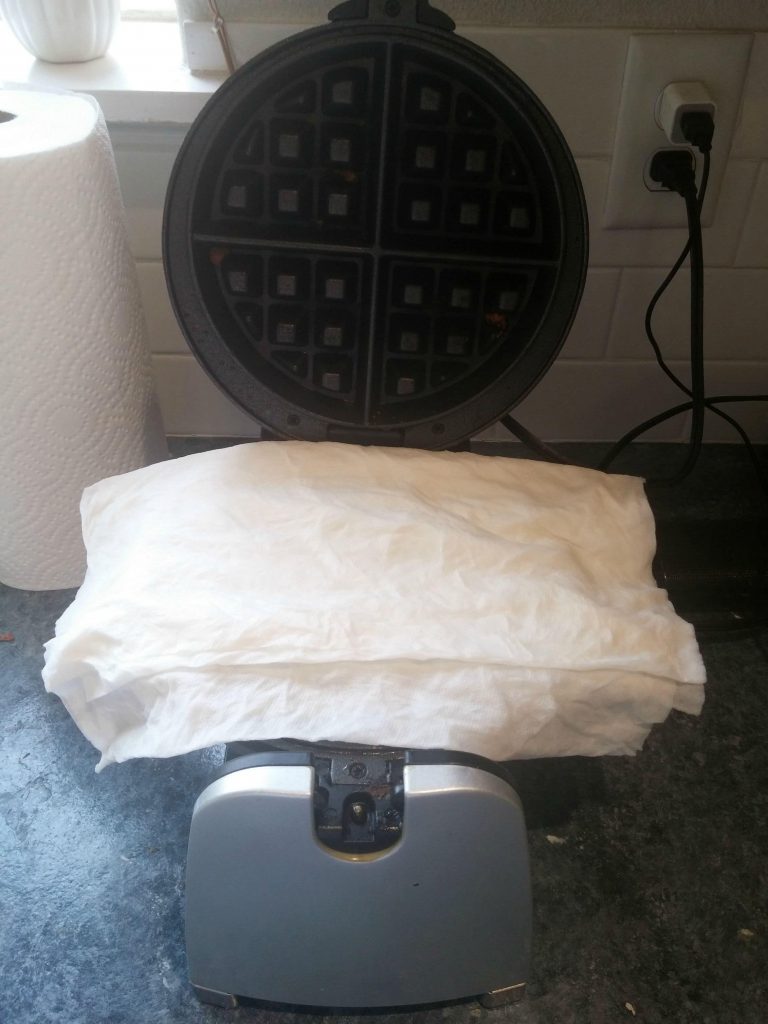 Third: Wipe clean with a damp sponge or a clean damp paper towel. Shake out any loose crumbs. That's it. Simple!
So there you have it. Now you know how to clean a waffle iron the quick and easy way!
Now if you're looking for some tips for spring cleaning the rest of your home, you can check that out here.
What are you going to make in your sparkly clean waffle iron?