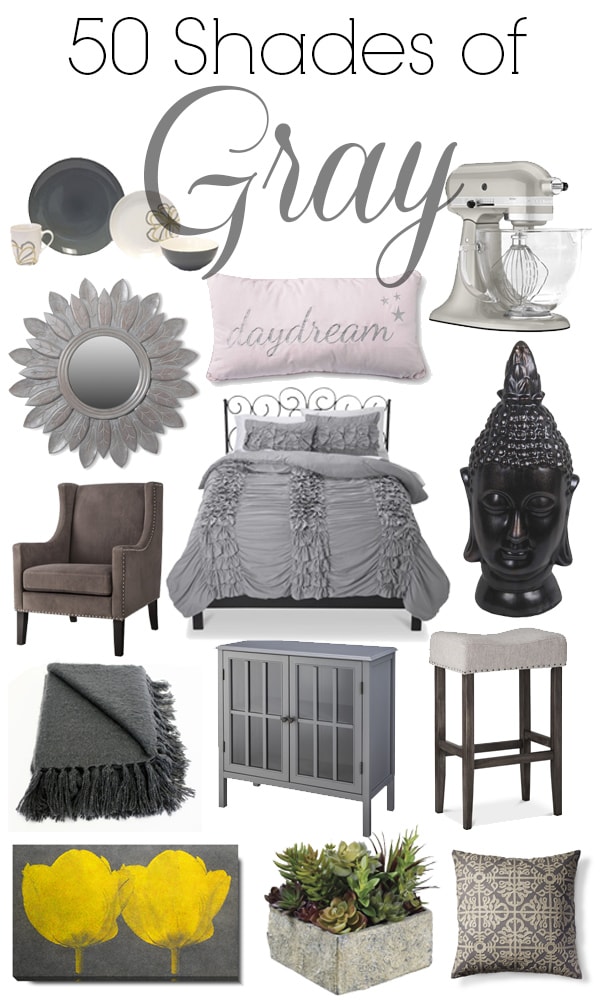 In honor of the cinematic release of the much-talked about Fifty Shades of Grey movie this Valentine's Day, I thought it would be fitting to discuss decor in my favorite neutral color: grey. Whether you spell it g-r-e-y or g-r-a-y the result is the same: the perfect calming neutral color that doesn't have to be boring! There's actually WAY more than 50 shades of this versatile mix of black and white. In fact, there's literally tens of thousands of hues. But which ones are perfect for your home?
Frankly, with gray (grey) just about anything goes. You will notice there are some that are more blueish and some that have more red. Personally, I tend to prefer the warmer grays, even "greige" which is a combo of gray and beige.
When we purchased our home, the previous owners had EVERYTHING painted beige. Or tan. Or both.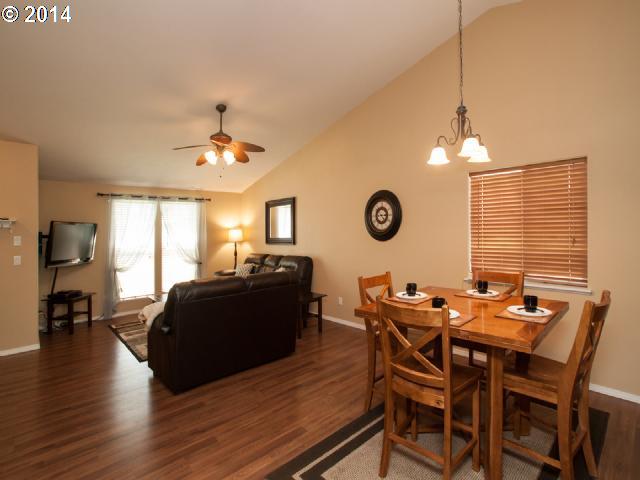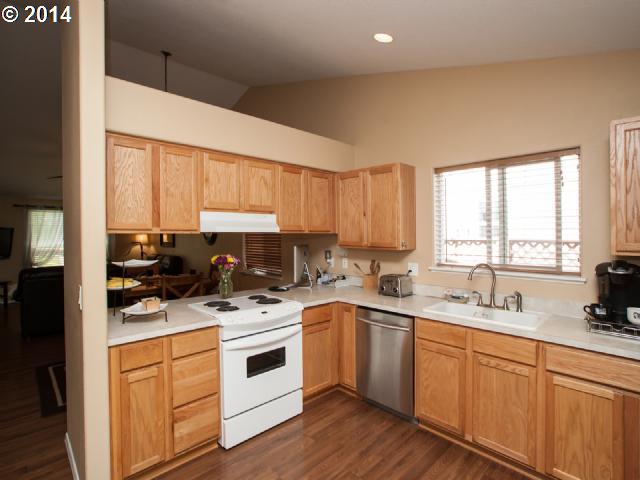 I'm not a fan of beige, I find gray to be a much more soothing color, and one that is easier to mix and match with other colors. So we ditched the sandy color and opted for a gray instead. The main color of our living room/kitchen area is Olympic ONE paint in Quill.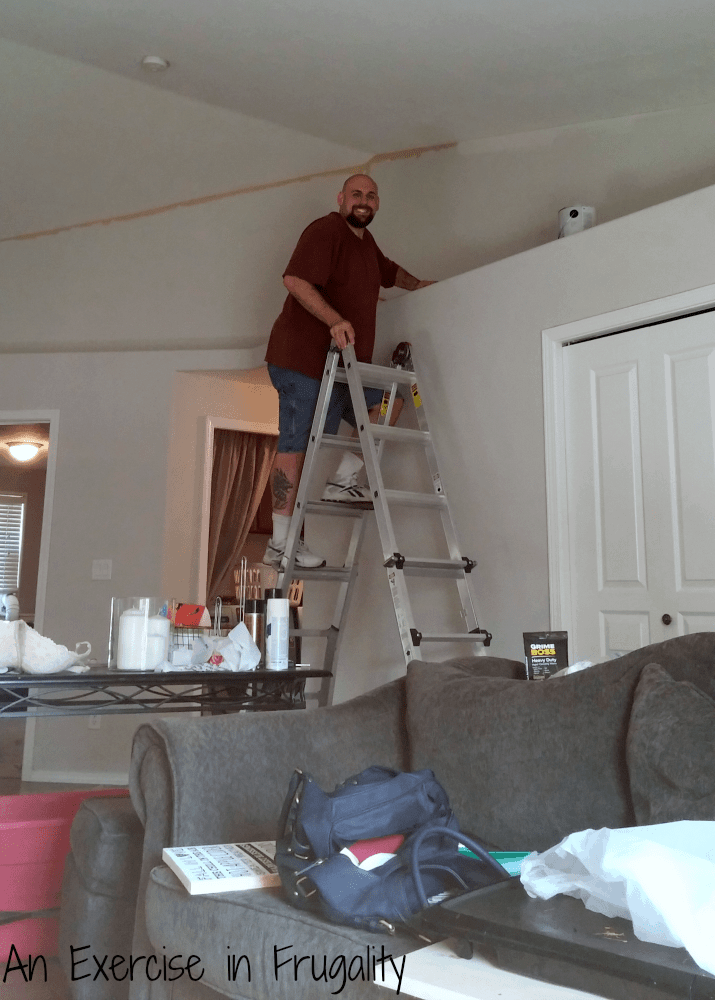 It has almost an ethereal quality, making the house feel larger, more open, and calming. If you think grays are boring, you should take another look! We're in the process of decorating our home, and I've found a few favorite pieces in various "shades of grey" that are anything but boring.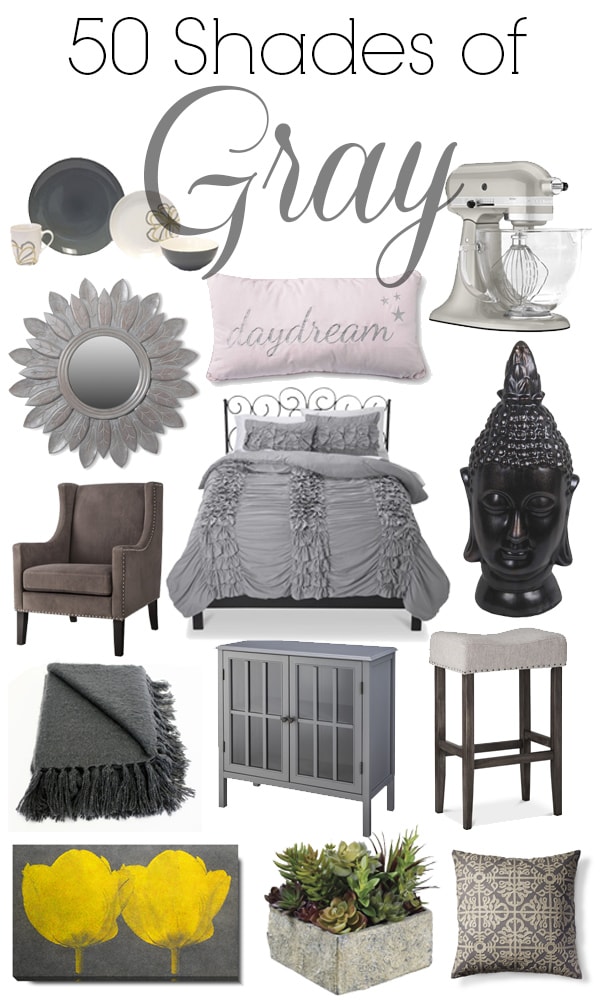 Baum Bros. Zen Garden Dinnerware * KitchenAid 5qt Stand Mixer
* Ceramic Buddha Head
* Castle Hill Damask Daydream Pillow
* Jackson Wingback Chair
* Xhilaration Textured Comforter
* Threshold Windham Accent Cabinet
* Threshold Linen Saddle Barstool
* WovenWorkz Liz Acrylic Throw Blanket * Modern Twin Tulip Painting * Embroidered Lattice Pillow
These are just a few examples of some gorgeous gray pieces. These make the perfect backdrop for a little pop of color. In fact, having your big pieces like furniture in neutrals allows you to swap out less-expensive pieces with different colors for the season/mood. Layering lighter grays with deeper ones creates a beautiful depth that really adds dimension to your decor as well. I absolutely love the gray throw and the comforter. It just looks so cozy. Grays can be the perfect combination of cozy, rainy days mixed with handsome sophistication.
Speaking of handsome sophistication…have you read Fifty Shades of Grey? Are you going to see the movie? I haven't read the book(s) and I'm not sure I want to see the movie. Maybe I'll wait til it comes out on dvd. What do you think?
Now if only the WEATHER weren't so grey…
[share]
[disclosure]