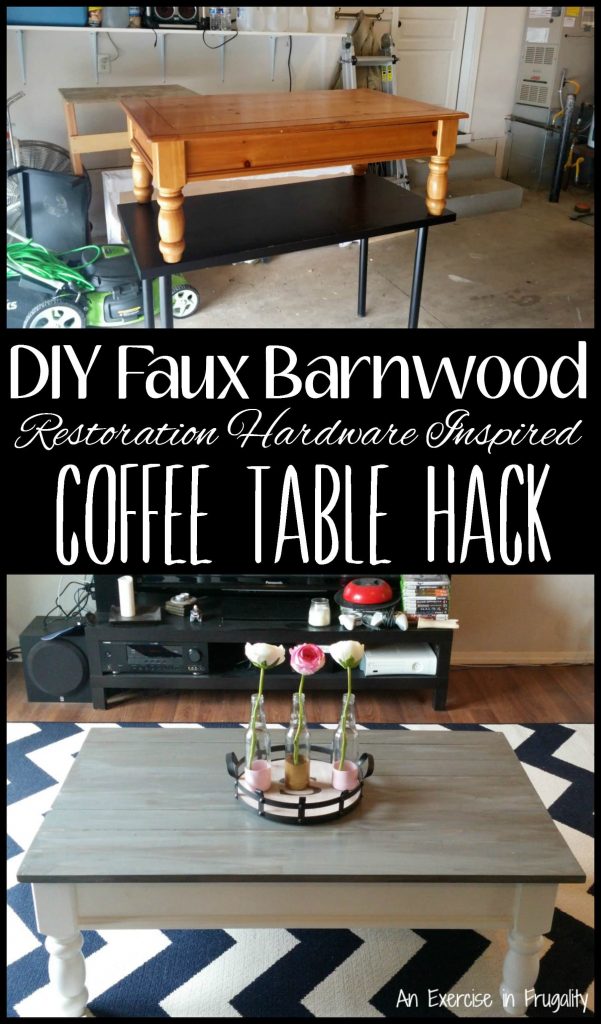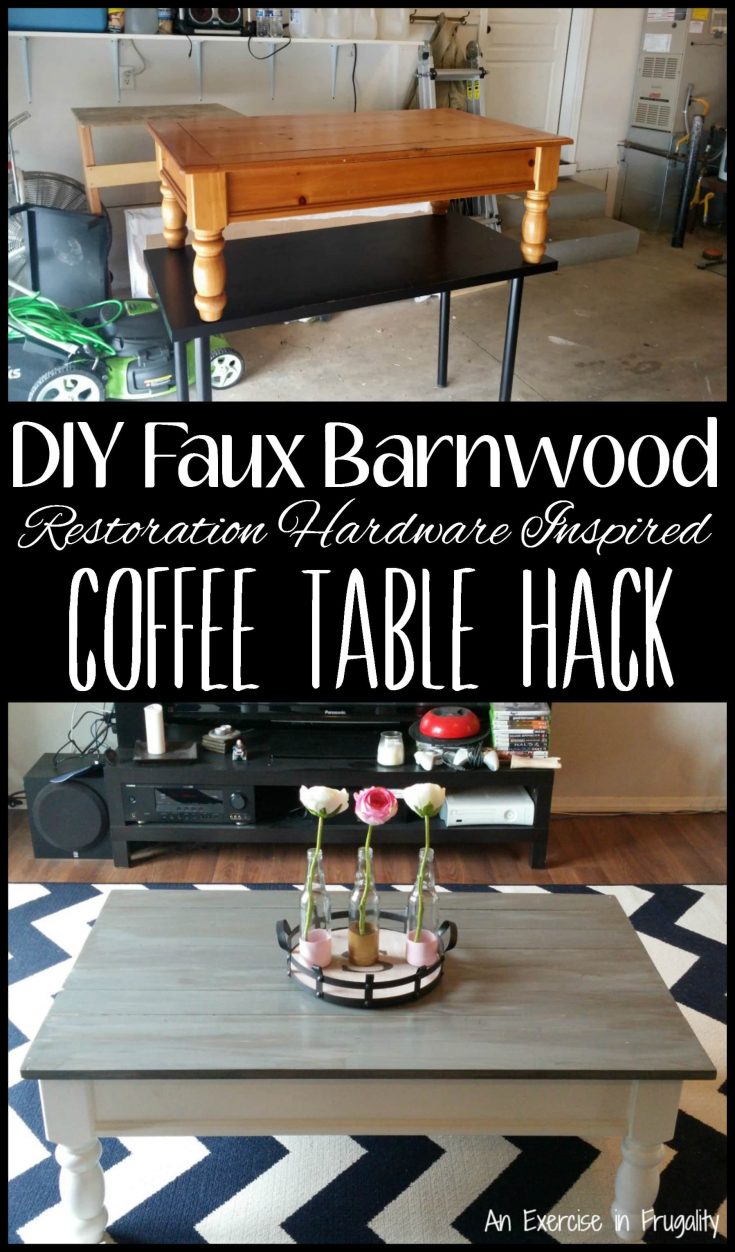 I am SUPER excited with the way this table turned out and I had to share it with you all!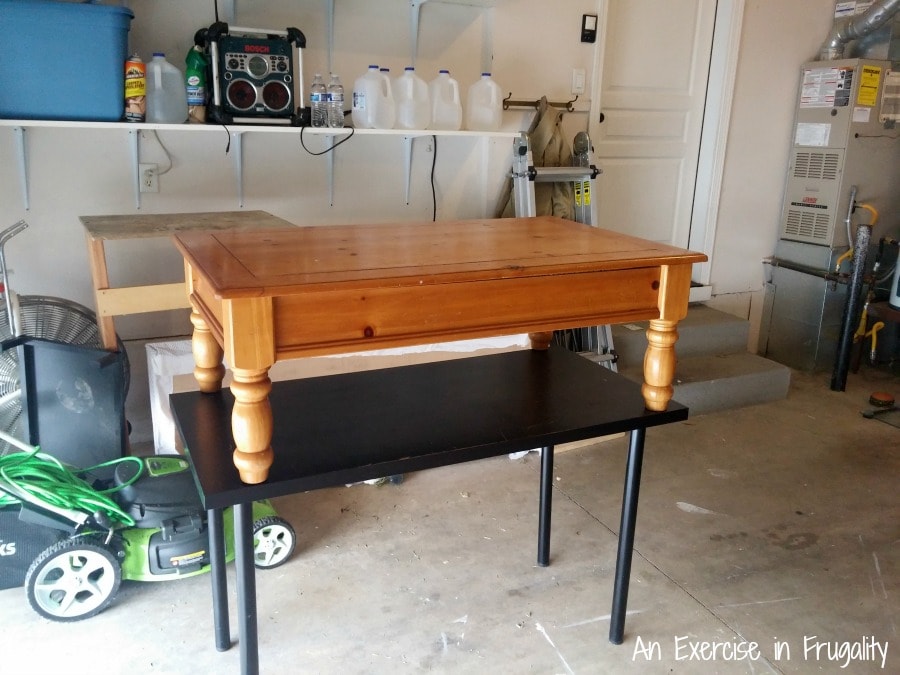 So we had this coffee table. I'm not sure where my husband got it, I think it was a hand-me-down from his parents. It's not ugly, but it doesn't fit our decor. I'm not a fan of the orange-y wood so I went back and forth between wanting to get rid of it, and feeling guilty because its a good, solid table. My husband didn't want to get rid of it, because it does this: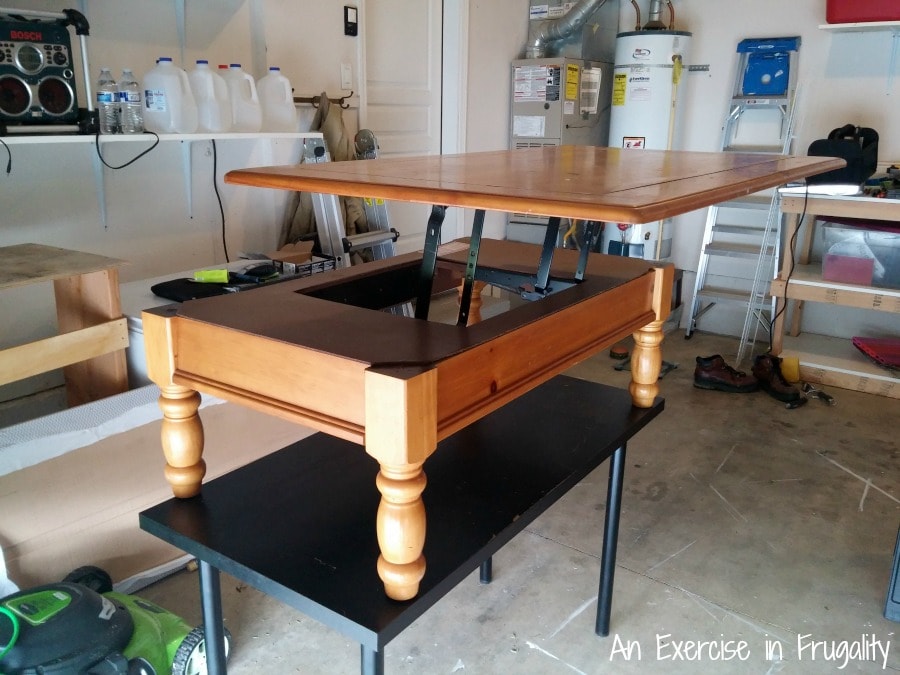 There we were, in a stalemate. Finally I offered a compromise: We could keep the table, but I asked if he would be ok with me refinishing it. He obliged and that brings us to today!
I had seen a lot of tables on Pinterest that I fell in love with. I decided I really liked the ones with grey wood tops that looked like aged barnwood, like the ones by Restoration Hardware, so I got to building my faux barnwood coffee table top.
I rebuilt the top by using 1×4 lumber. The wood was super inexpensive. I believe it was $2.88 per board at Lowe's.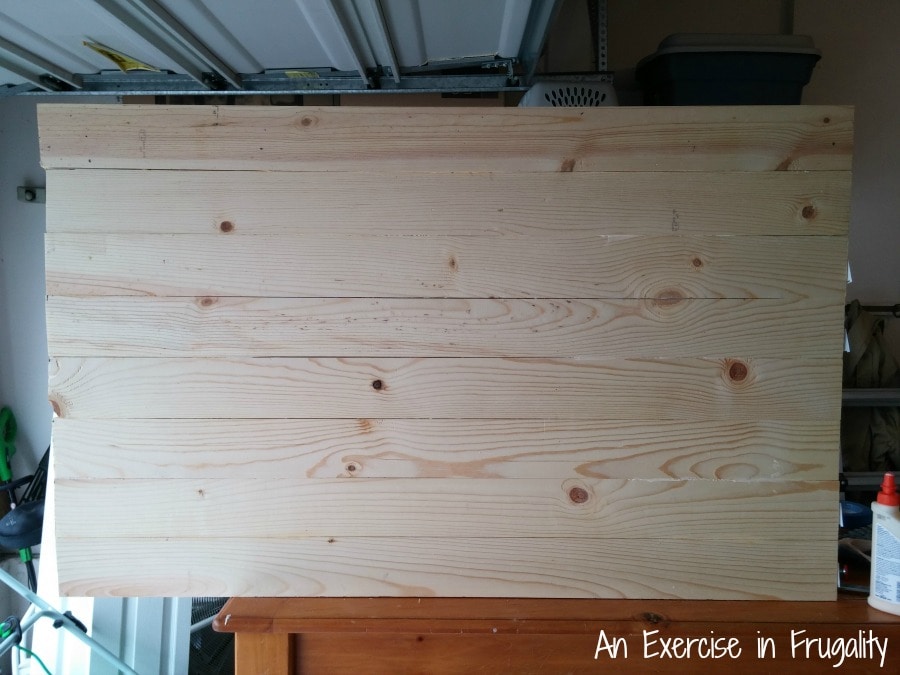 Once it was all glued together, I used some spare wood to build a brace around the back side to make it sturdy.
Then I bought some grey wood stain to make it look like an aged barnwood coffee table. Unfortunately, the wood stain I bought was too "blue-grey" for my taste. I wanted a warmer grey so I improvised: I used 6 different shades of grey paint to create the look of aged wood. I also used a bit of dark brown mixed with grey to make it look worn and discolored. I wanted the feel to be like it was reclaimed barnwood, without having any barnwood to use. After the paint was dry I sanded gently with a fine sand paper to distress it. I wiped all the dust off then I used three coats of clear coat on the top to ensure it is water-tight in the event of any spills.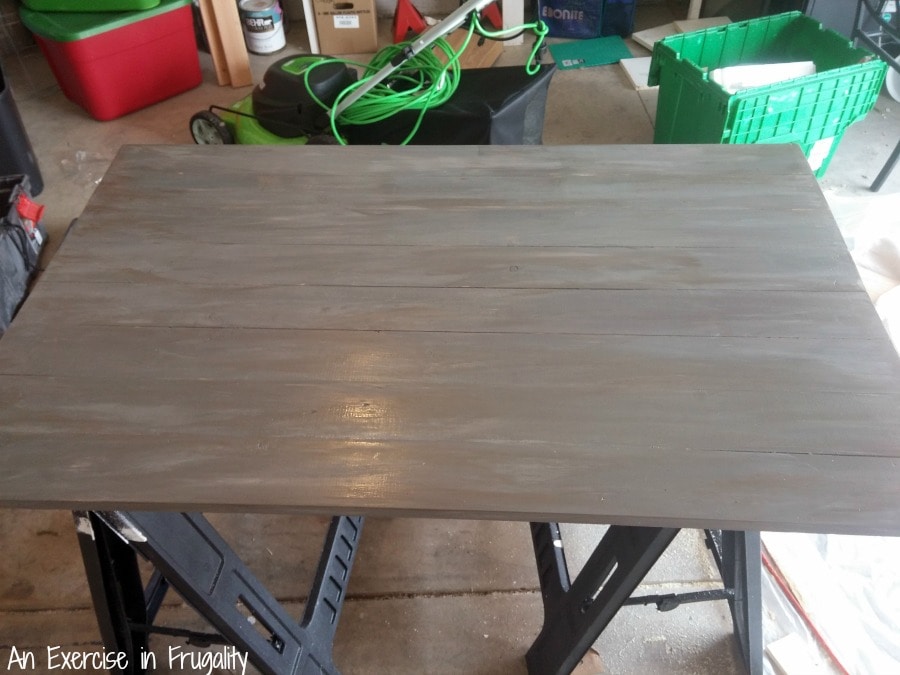 If you're using a coffee table that has a good top already, you can skip the building step and just strip and sand as you did for the base.
Then I stripped the base, sanded it, and repainted it with white latex paint. Two coats and we were ready to rock and roll!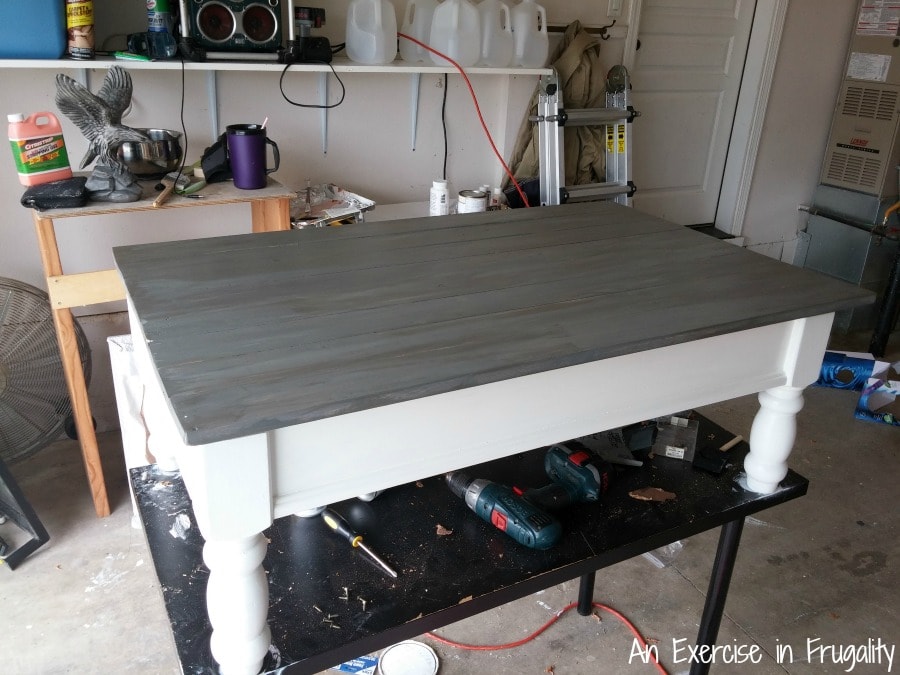 I kept the moving mechanism in tact, by simply unbolting the existing top and removing it. That left the brackets in place and I simply reattached the top and VOILA!
Here's the finished project. I think it only took me a few hours of active work time, not counting the time it took for paint and clear coat to dry.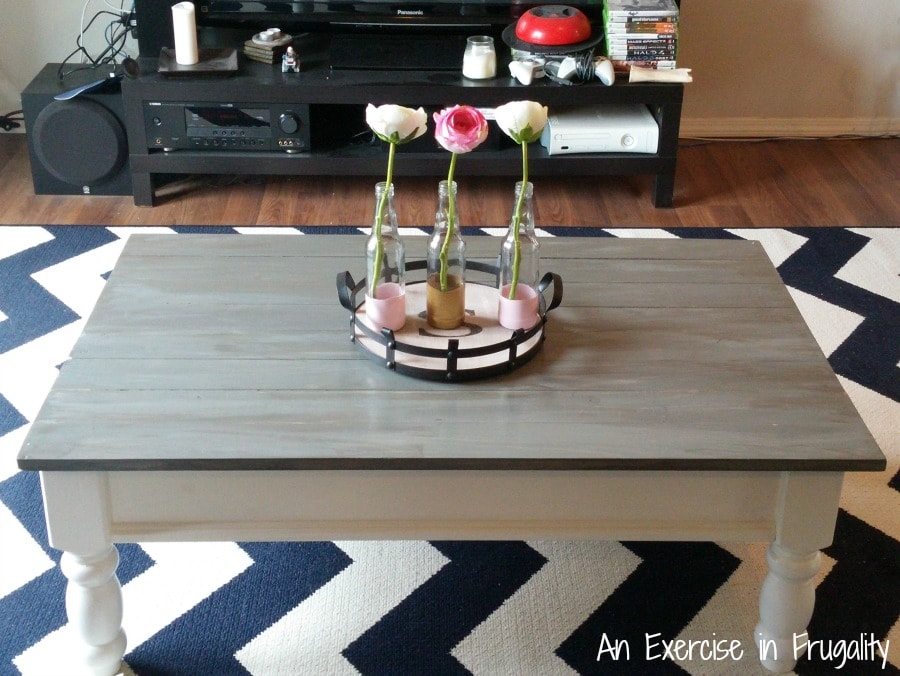 It saved us a lot of money to refinish this table versus buying a new one. Plus this is totally custom and unique! It wasn't hard to do at all, anyone who can use a saw and a drill can definitely make something similar. We're thrilled with the results!
So now, come on over for a glass of wine and check out our new coffee table. Just use a coaster please! 🙂
What do you think of my faux barnwood coffee table?
DISCLOSURE: I may be an affiliate for some products that I recommend. For more information please check out my Disclosure Statement.