This post was sponsored by Tai Pei, all opinions expressed in my post are my own.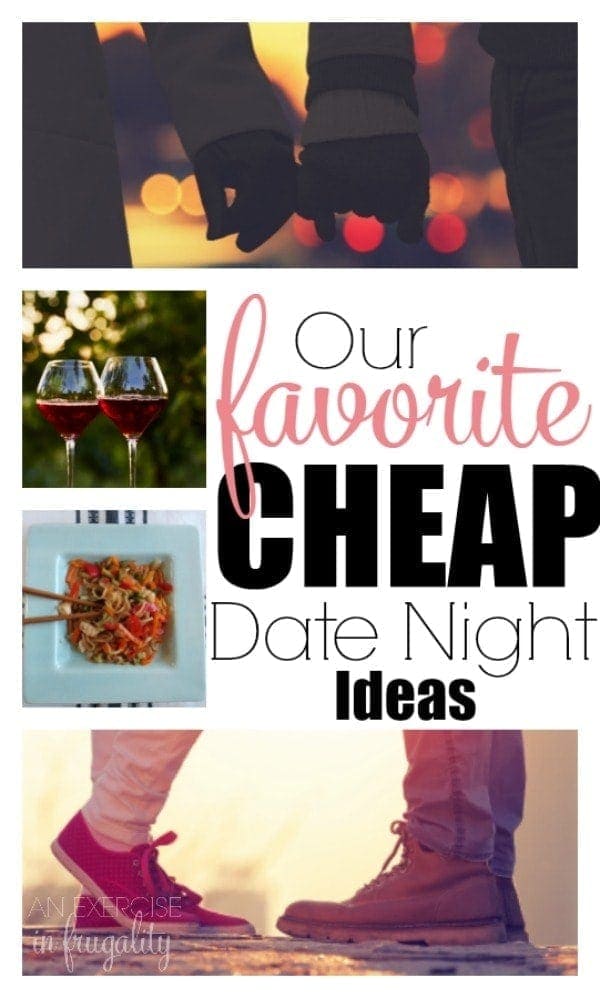 Everyone knows that date nights are an important part of any marriage or long term relationship. Sometimes though, life gets in the way and makes it tough to carve out time. We get complacent and we think "well, sitting in the same room counts as quality time." This is something we've struggled with for a long time. And when you add in the financial factor, the automatic assumption is that date nights are going to be expensive.
There's dinner, and then an activity (movie, theater, bowling, whatever), plus the cost of a babysitter if you have kids. Then finding time where you and your significant other aren't busy.
Sometimes all of that is just so exhausting you think to yourself "eh, maybe we'll skip it this week". Pretty soon it's been months and you can't remember the last time you really sat down and spent quality time with your spouse.
Believe me, I've been there. Not because there was anything WRONG in our relationship, we were just busy. We didn't make these things a priority. We felt disconnected.
I wanted to start doing weekly date nights with my husband, but it was cost prohibitive. How could we afford to go out somewhere every week? I felt like date night had to be a big production or it didn't "count".
Then finally I realized, it wasn't what we were doing so much as the fact that we were doing something together. Something without our phones in our faces. Something where we sat next to each other, and really bonded.
The other night was the perfect example. We snuggled in to watch a movie with some delicious Asian food, and it was perfection!
To get you inspired, I thought I would share some of our favorite cheap date night ideas! Of course there's MANY more things you can do but this is just to get your ideas flowing.
Cheap Date Night Ideas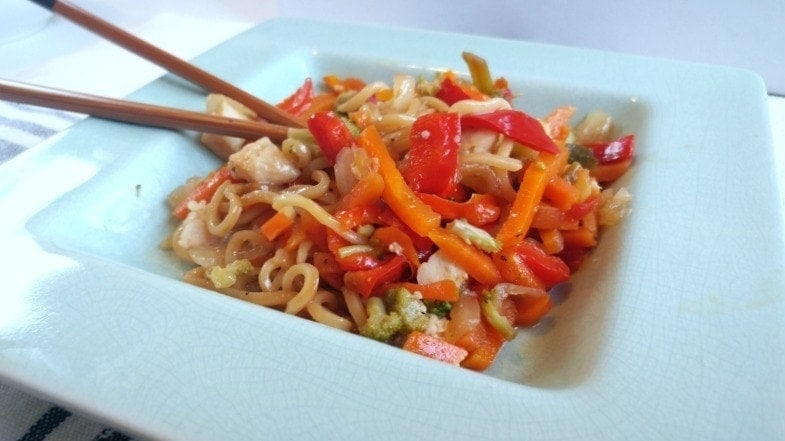 Dinner and a movie
This is a favorite of ours because, well, we're movie folks. The downside is we both have VERY different tastes in movies. We take turns each time we watch a movie now, one of us selects 3 movies. The other person then chooses which one of the 3 we are going to watch. The next time it switches. Usually I don't cook anything fancy for this tried and true favorite. I like to keep the meal simple because it means more time spent together and less time with me in the kitchen fussing.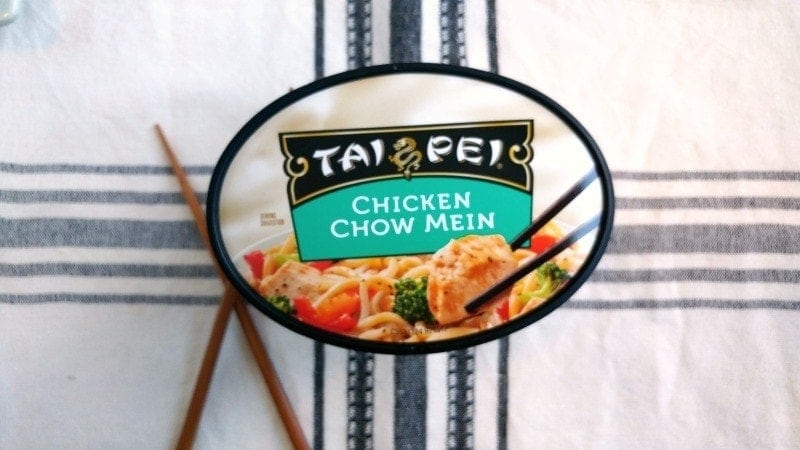 This time we had these Tai Pei frozen entrees, and enjoyed the heck out of them. Like having takeout but better! I just popped them in the microwave and in minutes had a hot, delicious meal filled with quality ingredients. Easy peasy and no sweat equity in the kitchen. All natural ingredients, no preservatives!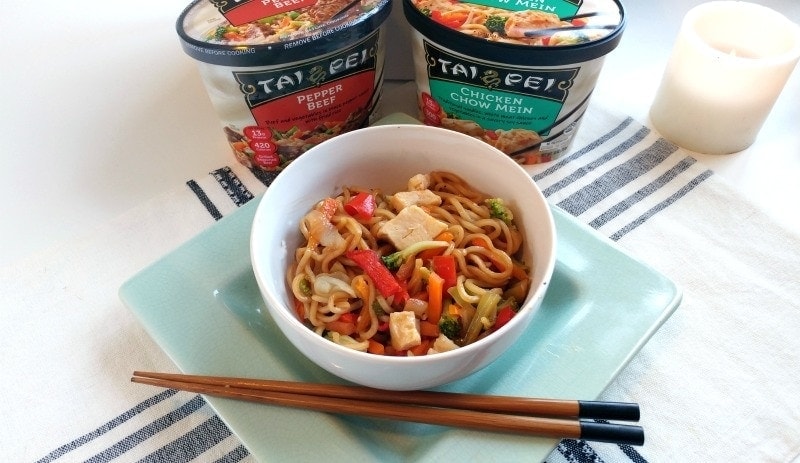 Go for a walk
Sometimes the simplest things are the most enjoyable. If the weather cooperates, go for a nice long walk through a favorite neighborhood or park. Or go for a walk through a new area. Daydream about your favorite homes in the area, what your ideal house would have, where you'd love to live someday.
Use the walk as a way to connect and talk about anything your heart desires! When we lived in Oregon, our favorite date night was walking through the park square in the downtown area of the small town we lived in. We would walk to the old fashioned ice cream parlor in town, get a scoop in a waffle cone, and walk around the square playing Pokemon Go. A couple bucks, and we had ourselves hours of entertainment together.
Host your own wine and paint night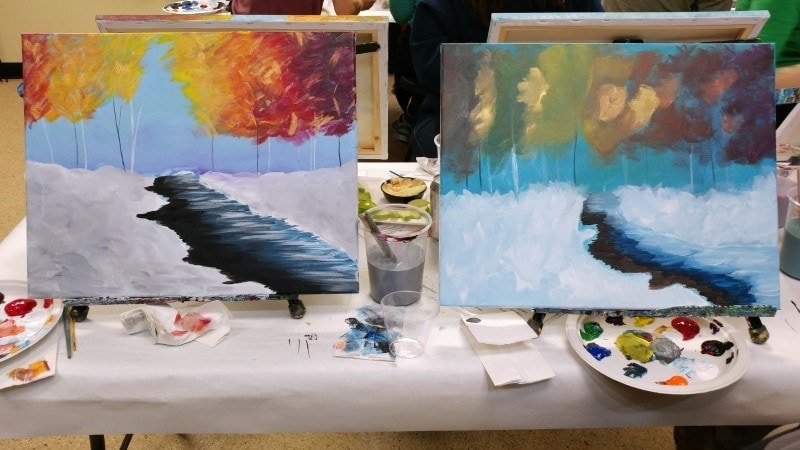 Mr. Frugality took me to a wine and paint pub for my birthday this year. It DEFINITELY wasn't frugal, but you could recreate the same idea at home with some craft paint, a cheap 2 pack of canvases from your local craft store, a YouTube tutorial and a bottle of wine (or your favorite beverage). It's just as fun at home! You could even invite other couples over if you wanted to do a group date night.
I think this is what we're gonna do for our next date night too. Mr. Frugality is not as artistically inclined as I am, so I'm thinking I could try teaching him how to paint from a tutorial, or we could even bust out some adult coloring books together.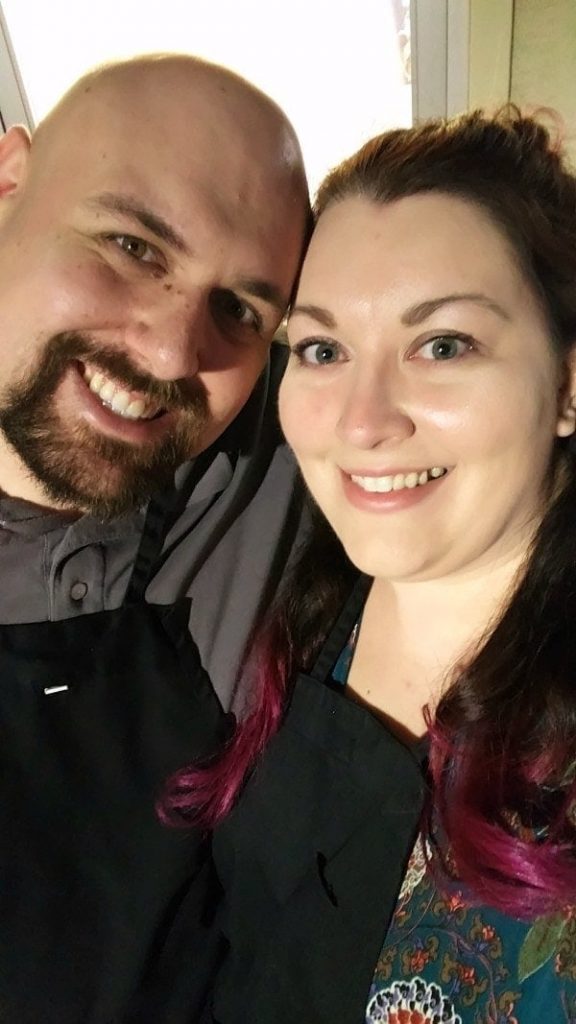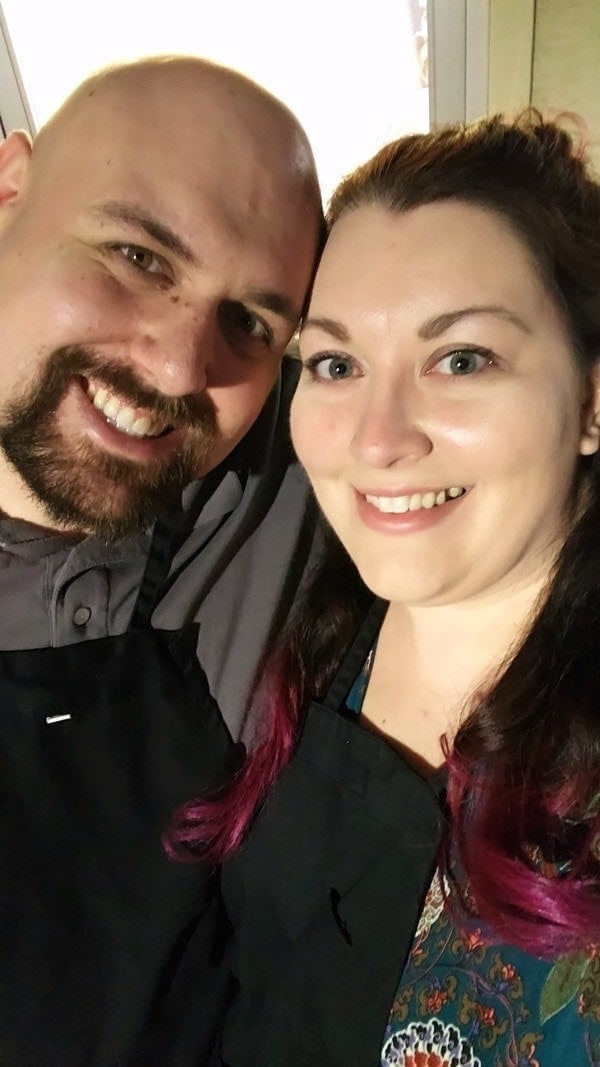 No matter what you choose to do together, make the time you spend the priority. Quality time can be anything you want it to be.
Don't forget to stock up on easy meals like these Tai Pei entrees to help make date night easy and effortless. Even if it's an impromptu date night! You can find them (using the store locator) in the freezer section! And don't forget, if you're looking for some other great ways to speak your partner's love language, check out my post on 101 Acts of Service Ideas which has TONS of great cheap and free ideas to supplement your awesome date night!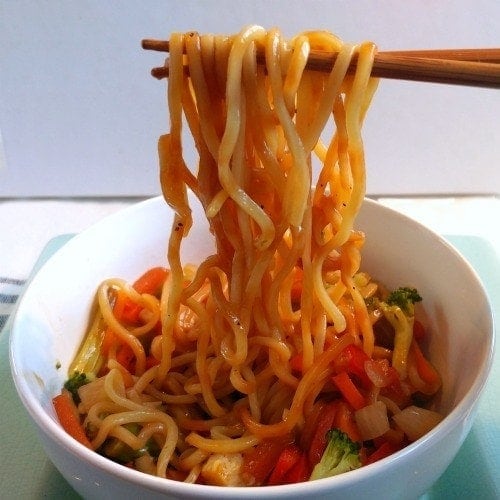 Oh, and if you'd like to win one of three $500 or ten $100 Walmart gift cards, be sure to get your entries in here. $500 would make for a pretty epic date night!
"I-C will randomly select 13 winners from all program entries and will facilitate fulfillment of the winning prizes."
What are your favorite cheap date night ideas?