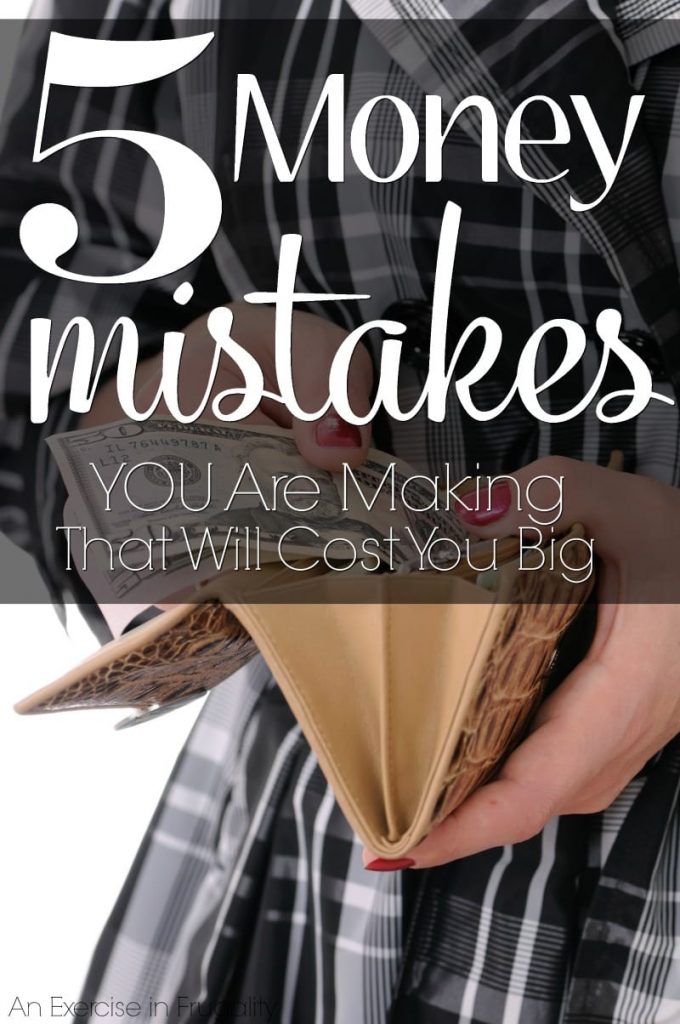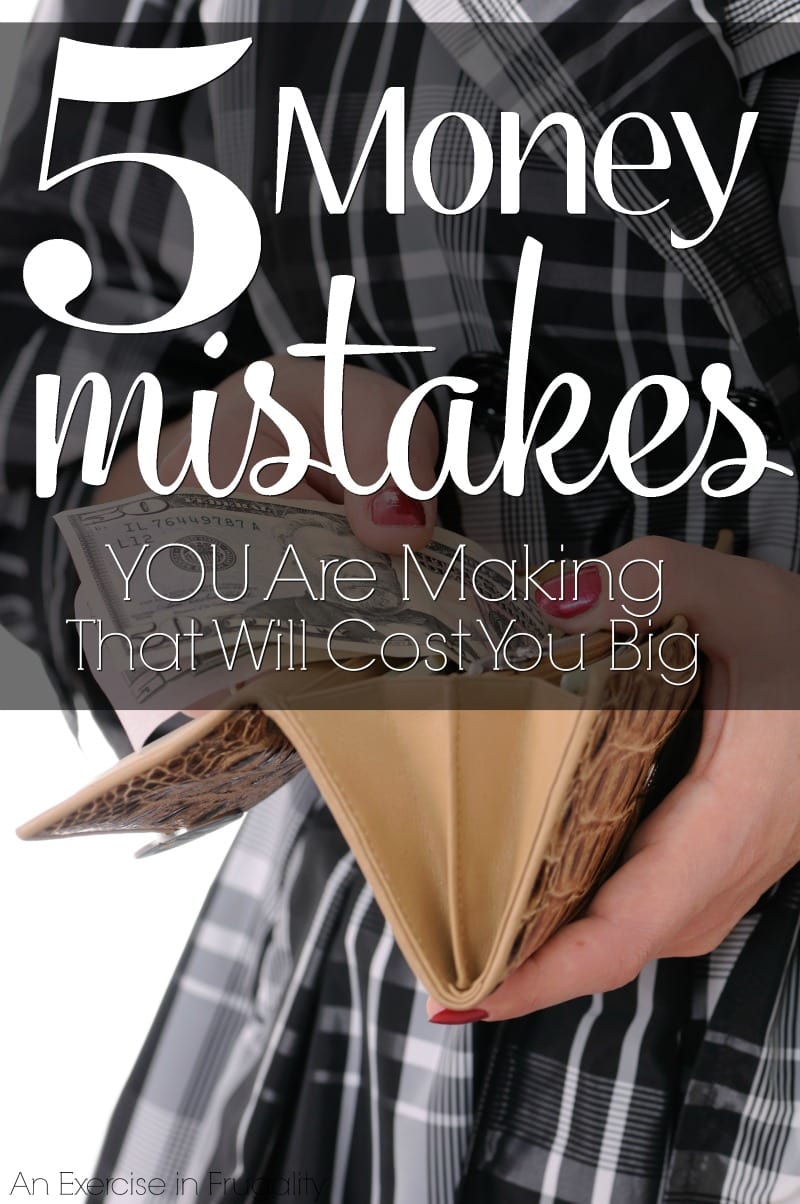 [ad]
When it comes to money, there's so many ways you can go wrong. Often we overlook some simple ways to save big, simply because we don't think of them, or don't know what to look for. This can end up costing you big in the long run.
These 5 simple changes can make a huge difference in your monthly budget, are often overlooked. I too have been guilty of all of these mistakes at one time or another, but by being mindful of them, we've been able to stabilize our finances.
1. Paying too much for housing
This is one that no one likes to hear. The unfortunate truth is that housing has gotten expensive, but the other problems is we tend to overextend ourselves in this area. The banks however, are no help in this area. If you apply for a mortgage and the bank tells you the amount you're pre-qualified for, don't automatically assume that is what you can (or should) spend. Take a hard, honest look at your finances and make sure that you can truly afford that monthly payment. When Mr. Frugality and I were buying our first house we were pre-approved for nearly $100,000 more than what we should be spending based on the monthly payment we could handle. Had we gone with the amount the bank claimed we could afford, we would have been in the foreclosure situation that millions of Americans have found themselves in. If you're a renter, consider downsizing or getting a roommate.
2. Paying a bunch of banking fees
Huuuuuge waste of money. Why should you have to pay a bunch of fees to access your own money? Look for a bank with little to no fees, as many banks offer free checking. Definitely make sure you use an ATM that belongs to your bank or you risk getting a double whammy of fees (one from the owner of the ATM and one from your bank!). Also, if you don't have overdraft protection, see if your bank will allow you to "turn off" your card in the event you are going to overdraw. It might be embarrassing at the store, but it could save you a $35 overdraft charge, which makes more financial sense in the long run.
3. Buying the newest smartphone
Ok, I'll admit it, having the latest, shiniest, flashiest phone can feel really awesome, but is it worth it? When we bought our previous cell phones, we fell into this trap. It's "only" $25 per month per phone! That's not bad, right? That adds up to $600 per phone or $1200 over two years for something that is going to be obsolete pretty much the minute it's paid off! This time, we waited for a buy one get one free sale, plus a rebate incentive and got our phones for CHEAP. While most companies don't offer the free basic phones like they used to, you can still save by getting an older model, or a refurbished one and save big money.
[mid]
4. Paying too much for gas
Gas can be a real black hole for money if you're not careful. Make sure your car has a regular tune up, keep your tires properly inflated and don't run the air conditioner unless you have to. These simple tips can keep the gas consumption to a minimum. Also, don't fill up at the most convenient gas station: the ones closest to the highway are always the most expensive. Plan ahead and fill up off the beaten path and you can save 50 cents per gallon or more. If your grocery store offers a gas savings program, sign up! If your credit card has one, make sure you use it! It might seem silly but that savings adds up a LOT over time.
5. Not comparison shopping
You might think this is tedious. Perhaps you love the impulse of just clicking "add to shopping cart" without doing your research. But a quick glance around can sometimes mean saving a lot of money. Sites like RetailMeNot have coupon codes you might not have been aware of. By doing a quick comparison, you might be able to get a better deal than what you originally found. Even if you find the lowest price at a store, do a little digging to see if they have any sales coming up. It doesn't hurt to ask, and it might save you big money even if you have to wait till next week to buy it. Plan ahead for large purchases (think appliances and furniture) and wait till big holiday events like President's Day or Black Friday to score some of the best deals.
Are you guilty of these 5 money mistakes?
[share]
[disclosure]