I am a member of the Collective Bias Social Fabric Community. This shop has been compensated as part of a social shopper amplification for Collective Bias and its advertiser.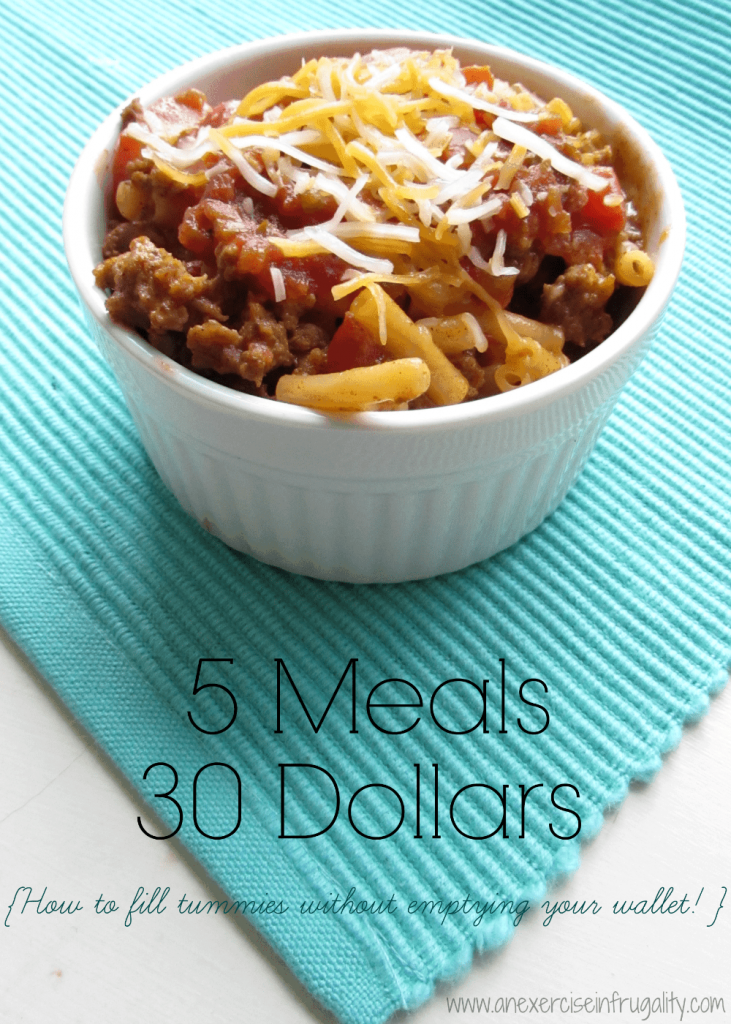 These days, I don't coupon as much as I used to. Sometimes I don't have time, sometimes I don't have the desire. I still have a budget to stick to though, so when I can find simple, inexpensive meal solutions that don't even need coupons, you can bet that I am totally game! I thought I'd share with you some of my favorite cheap food ideas!
On a recent trip to Walmart, I noticed that there are a TON of things you can make for dinner, for around $5-6 a meal. That's a HUGE relief to the budget. I've been a little lax lately with our grocery shopping. Whoops. We really need to crack down on our spending, because we just purchased the most expensive thing we've bought to date. A HOUSE!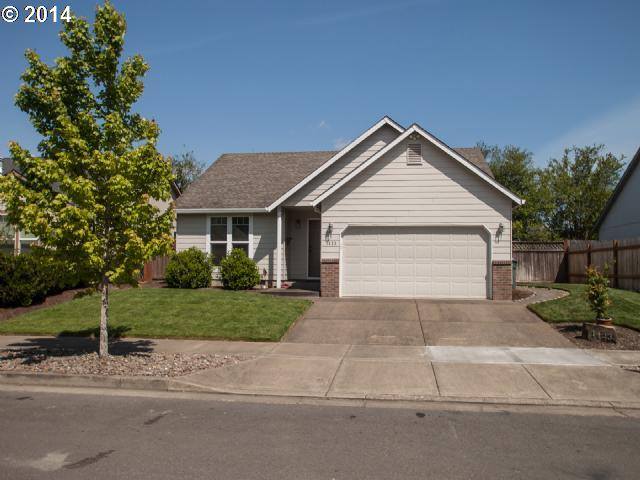 Anyway, back to dinner talk. We love finding meals that are inexpensive, yet still delicious, and bonus if there is somehow leftovers for my husband to take to work for lunches the next day!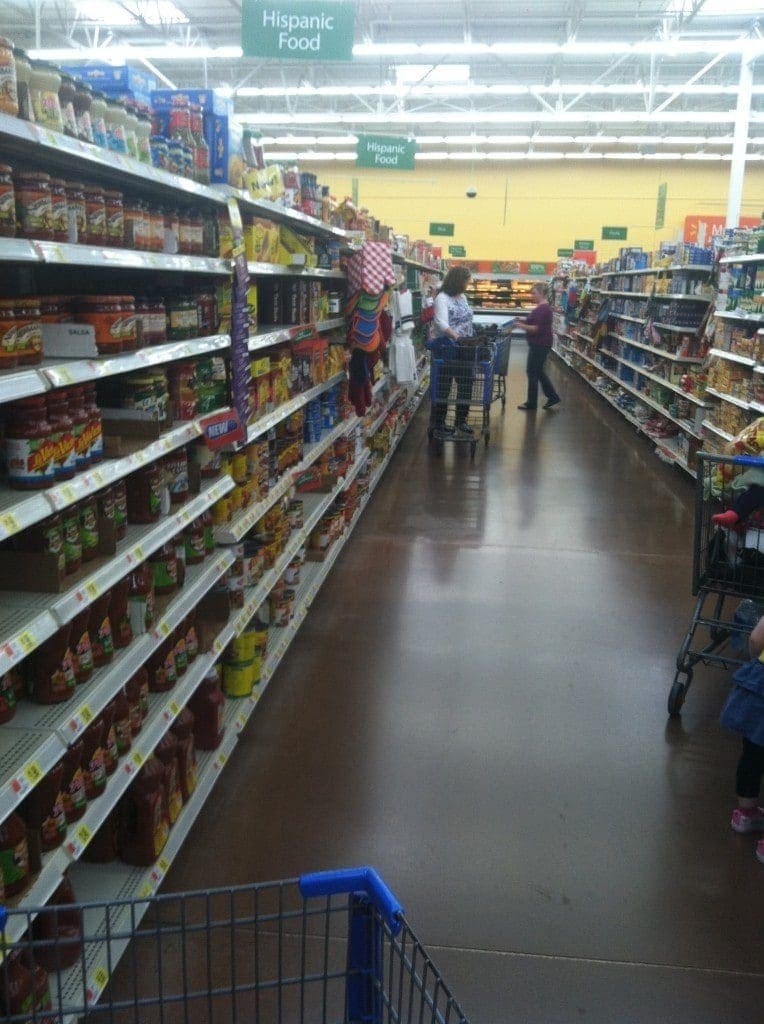 My husband is also a big dessert guy, and even though I'm not, I do enjoy a little something sweet once in a while, but I don't want to have to fuss over it.  So while I was walking the aisles at Walmart, I spotted one of our favorite go-to desserts: Jell-o Instant Pudding & Pie Filling. I immediately grabbed a chocolate and a vanilla, because they are UNDER a buck a piece! I made chocolate/vanilla swirl parfaits with a dollop of Cool-Whip on top! YUM!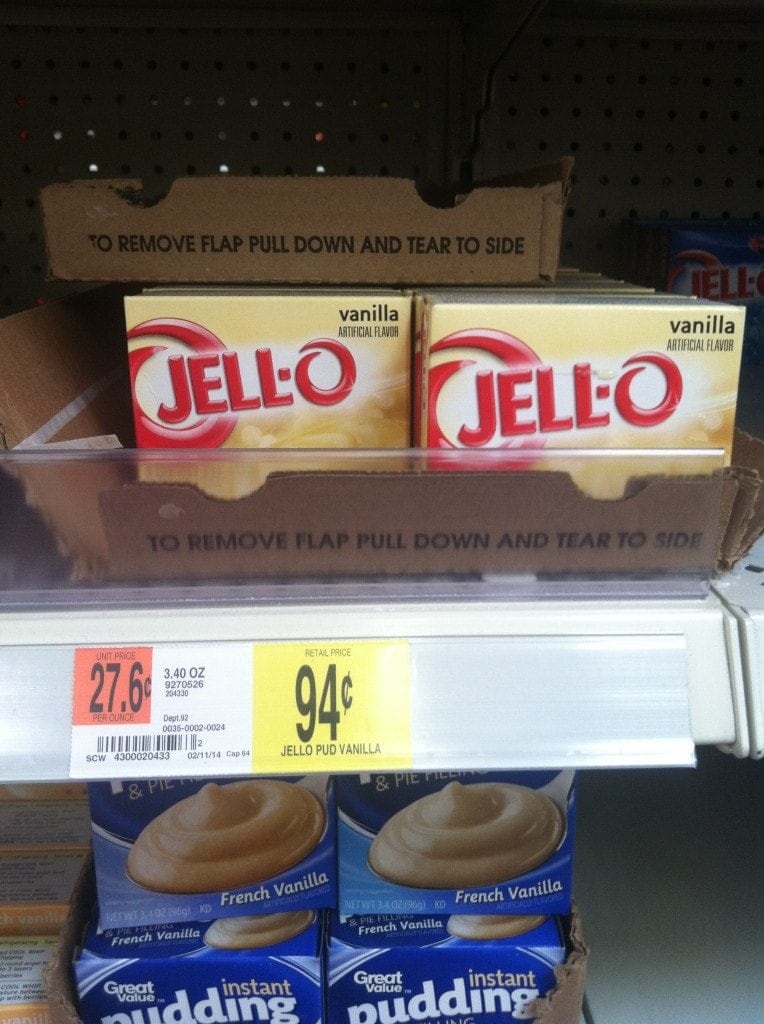 I continued wandering, and found all sorts of great things for a buck or less, and even more for $2 or less. I knew that with these inexpensive items, I could totally piece together a great week's worth of dinners that would be easy, budget-friendly, and kid-approved!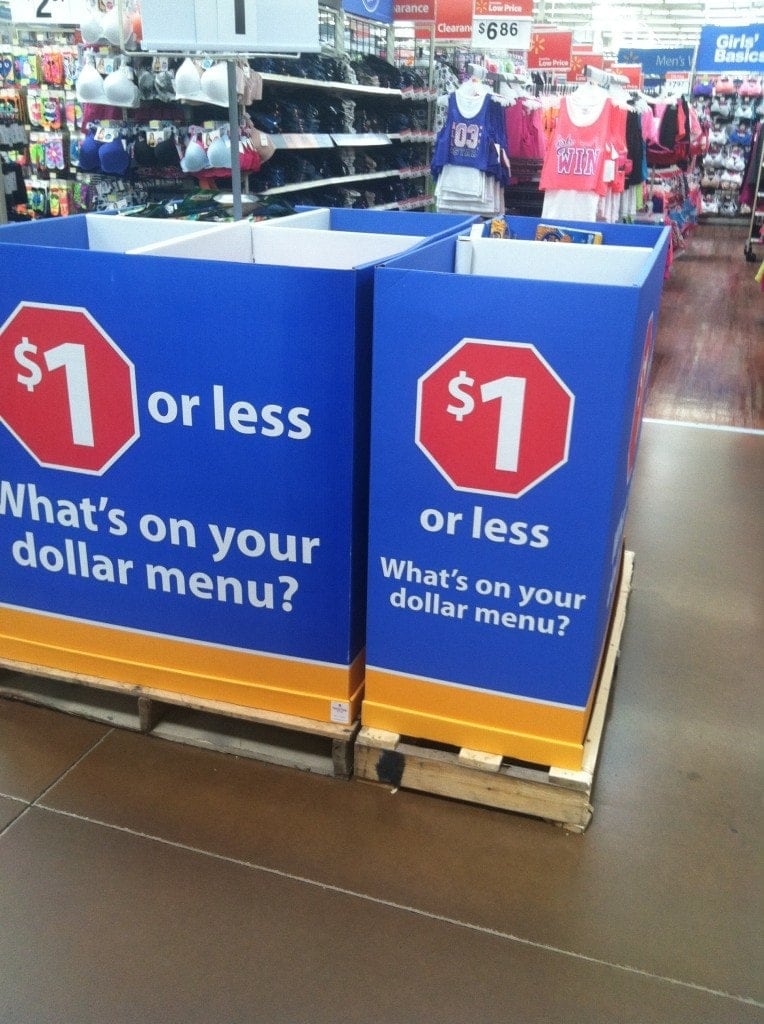 I grabbed some of the Kraft Mac and Cheese (Original Flavor), because my husband LOVES the stuff. And its only $0.98 a box!
Then I snagged a Capri-Sun Spout for $0.88 (again, for the hubby)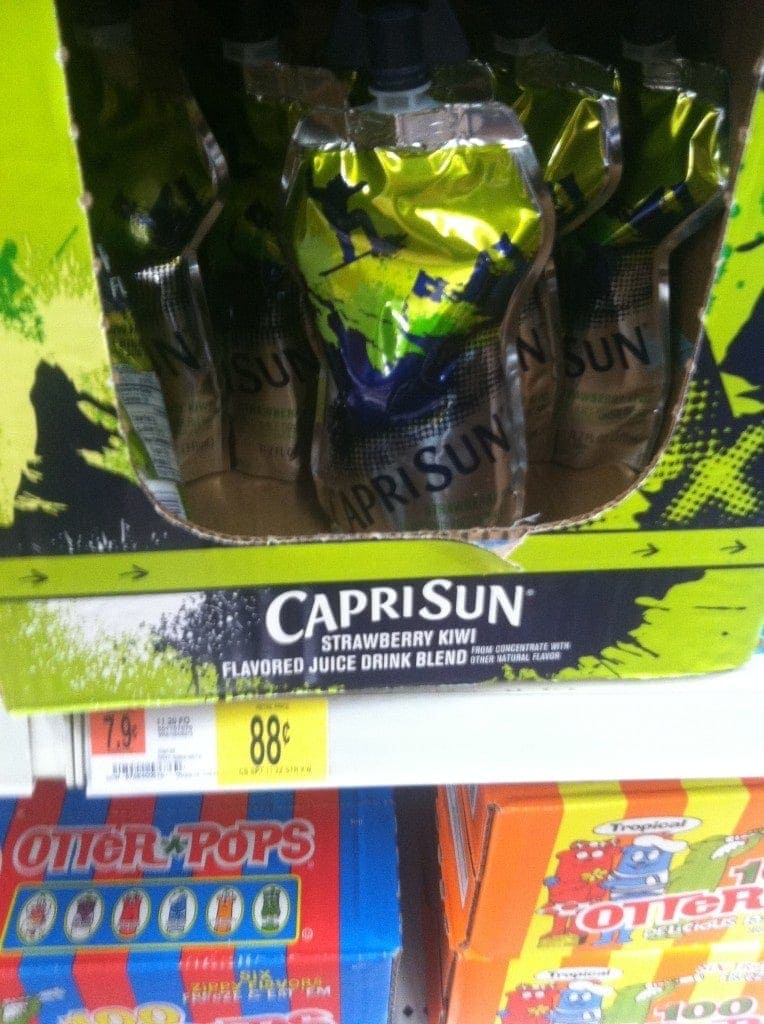 Can you believe these prices? I love it!
So here's my full list of the things I picked up:
3lbs ground beef -$2.98 each

Velveeta Shells and Cheese Queso Blanco Flavor-$2.48

Kraft Fresh Takes (Cheddar Jack and Bacon Flavor)-$1.98

Green Bell Pepper/Red Bell Pepper-$0.78 each

Hamburger Buns-$1.28

Seven Seas Green Goddess Dressing-$1.98

Kraft Asian Toasted Sesame Dressing-$1.98

Kraft Original Barbecue Sauce-$1.00

Jell-O Instant Pudding & Pie Filling (Vanilla and Chocolate)-$0.94 each

Kraft Original Macaroni & Cheese-$0.98

Frozen Mixed Veggies-$0.78

Taco Bell Taco Seasoning Packet-$0.62

Stove Top Stuffing-$1.68

Canned Pineapple-$0.98

Total: $28.12
Add to this list a few things I already had, like frozen chicken breasts, salad greens, a can of organic diced tomatoes, Cool Whip and onions.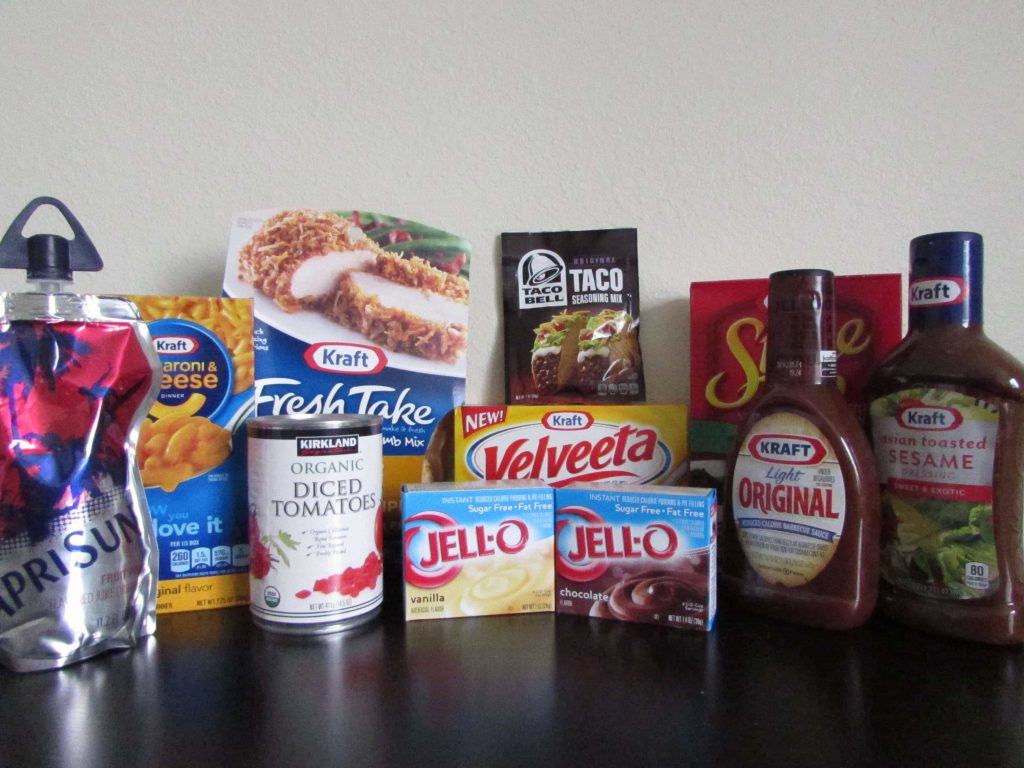 Gather up everything on that list. Now, here's 5 awesome recipes *PLUS DESSERT* that you can make with these items to help stretch your budget!
Meal 1:

Taco Mac

Kraft Original Macaroni & Cheese
Taco Bell Taco Seasoning Packet
1lb ground beef
Onion (optional)
Salsa, sour cream, shredded cheese (optional)

Prepare macaroni according to package directions. In a second pan, brown ground beef and onion if using. Mix in taco seasoning with beef and simmer. Add mac and cheese to taco meat and stir well. Optionally, top with taco fixins, such as sour cream, shredded cheese and salsa. Serve with side salad
 Meal 2:

Chicken Stuffing Bake

Stovetop Stuffing
1lb chicken breast, diced
1 can cream of chicken or cream of mushroom soup
1 pkg frozen mixed veggies

Heat oven to 400, spray 9×13 baking pan with cooking spray. Mix chicken, veggies, and soup and pour into pan. Prepare stuffing according to package directions and spread on top. Bake uncovered 30 mins.
 Meal 3:

BBQ Cheddar Bacon Burgers

1lb ground beef
Kraft Fresh Takes (Cheddar Jack and Bacon Flavor)
1 egg (optional)
Kraft Original Barbecue sauce (topping)
Hamburger buns

Combine all ingredients except bun and sauce. Cook as desired, top with BBQ sauce and serve on bun with side salad
Meal 4:

Philly Cheesesteak Mac

1lb ground beef
green pepper
Velveeta Shells and Cheese Queso Blanco

Prepare according to package directions, brown and drain ground beef and dice and sautee pepper. Combine and serve with side salad.

Meal 5:

Sesame Pineapple Chicken Salad

2lb chicken cubed
1 can pineapple chunks
1 red pepper, diced
Kraft Asian Toasted Sesame Dressing
 1tbsp garlic powder or 1-2 cloves fresh garlic
Bed of salad greens

Sautee chicken until thorughoughly cooked. Sautee diced red pepper. Combine with garlic. Toss with a generous amount of the dressing, place atop salad greens and serve.
As you can see, there's lots of great meals you can make with these inexpensive ingredients! Oh, and for dessert, let us not forget our Jell-O Pudding parfaits topped with Cool-Whip!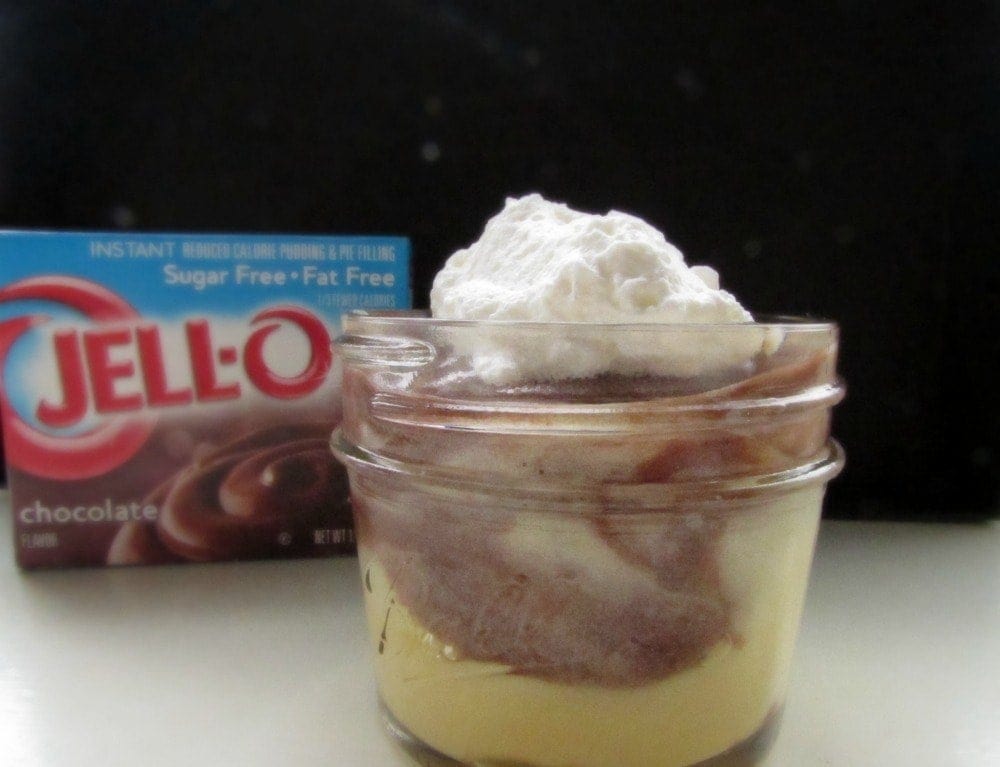 Yummo!
#1DollarDeals, #CollectiveBias
What's your favorite meal to make on a tight budget?
DISCLOSURE: I may be an affiliate for some products that I recommend. For more information please check out my Disclosure Statement.