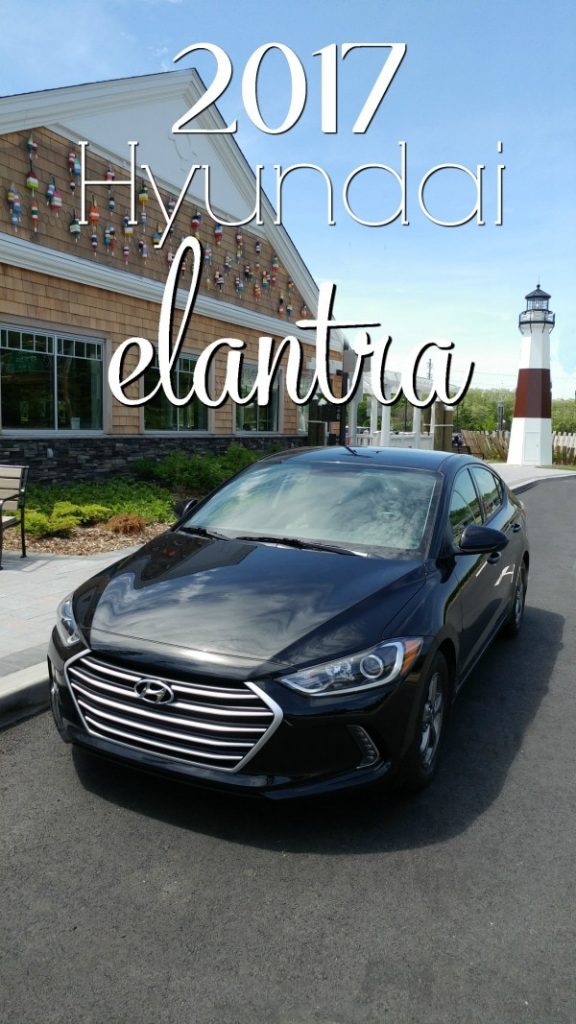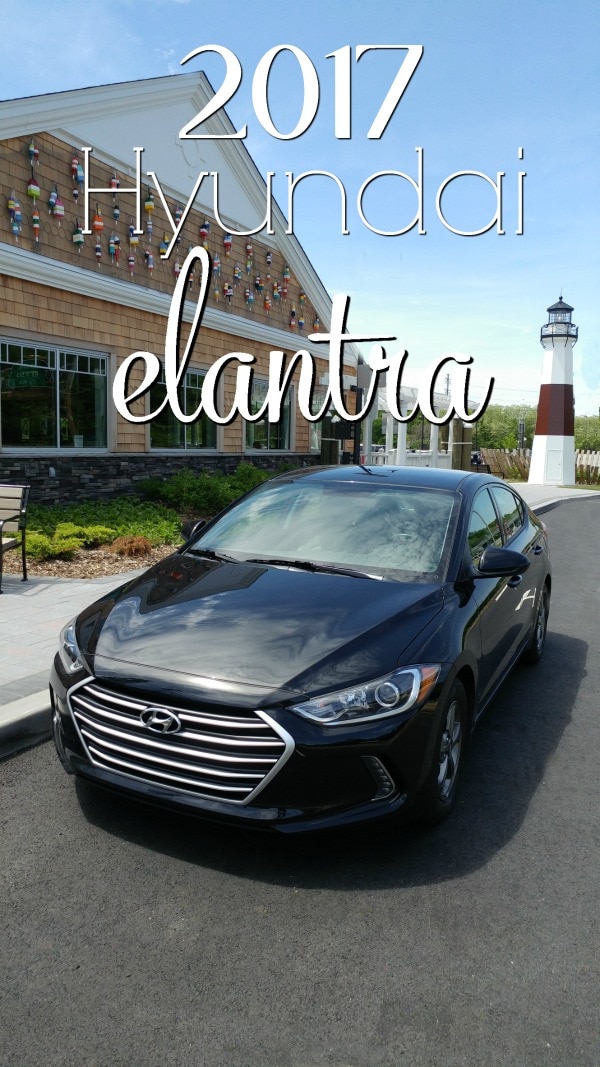 A couple weeks ago I flew to New York for my future sister-in-law's bridal shower. Even though it was a fast "long" weekend trip, I got to work in a quick girl's weekend with my bestie! Thankfully the 2017 Hyundai Elantra I was given for the weekend allowed me to zip all over Long Island without missing a beat.
I was born in New York, Long Island specifically and we lived there until I was about 3. I moved back for a year back in 2008 (wow, I can't believe it was that long ago!) and lived with my grandmother. While there, I got a job and met my crazy soul sister, Margo. We hit it off pretty much right away, and have formed a lifelong friendship. We don't get to see each other much, so whenever I get into town I try to at least get a day to spend with her.
Usually when I come to visit, I'm stuck waiting to bum a ride or worse, stuck waiting for the Long Island Railroad. It's not the worst system to navigate but it's inconvenient and when you're trying to maximize the small amount of time you do have, it's much more convenient to have a vehicle, so I am super grateful to Hyundai for providing me with the Elantra!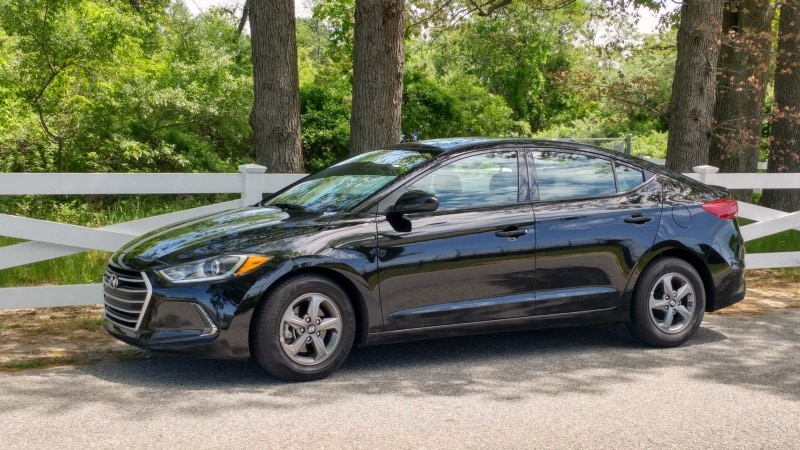 First off, I have never driven a Hyundai before, so I really wasn't sure to expect. It looked pretty on the outside, that's for sure, but I wasn't sure how it would be on the inside.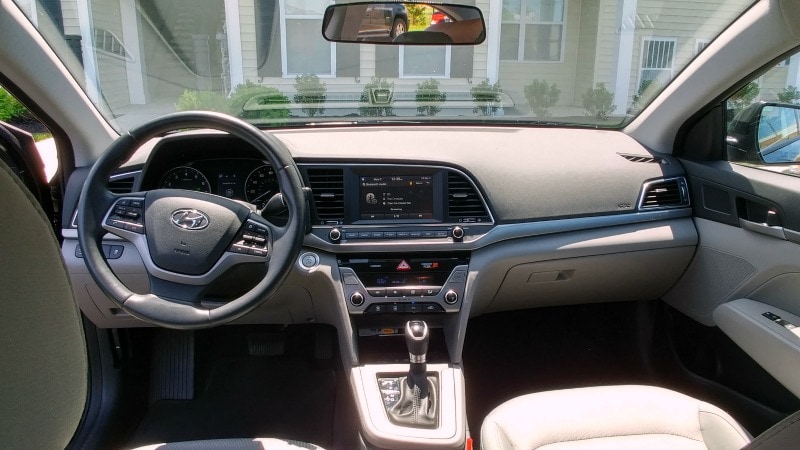 Since grandma had a couple glasses of wine at the bridal shower (she's such a party animal) I was the designated driver, and of course, I value my grandmother's opinion. She (and my cousin Christina who hitched a ride with us) both LOVED the Hyundai Elantra. Grandma loved that she had her temperature settings because the Elantra is dual-climate controlled. Christina enjoyed the leg room in the back seat, because we grow 'em tall in my family. I didn't personally spend a lot of time in the back seat since, duh I was the one driving but I just noticed when editing the photos that the backs of the seats have a hard plastic backing. PERFECT for little ones who want to put their feet all over that beautiful upholstery. It's easily wiped down. Very smart, Hyundai!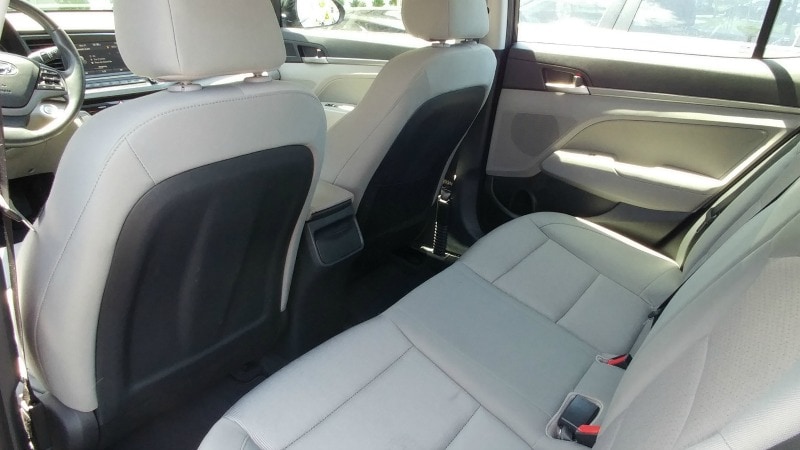 Later in the weekend I drove Margo, her sister and her sister's boyfriend around and all seemed to love the car! I think everyone that got to ride it in was impressed, and I have to say as the one driving it I was too! I was a bit nervous about driving in the horrendous Long Island traffic to and from the airport, but the brakes were spot on, the blind spot detector saved my butt more than one time, and the acceleration was responsive.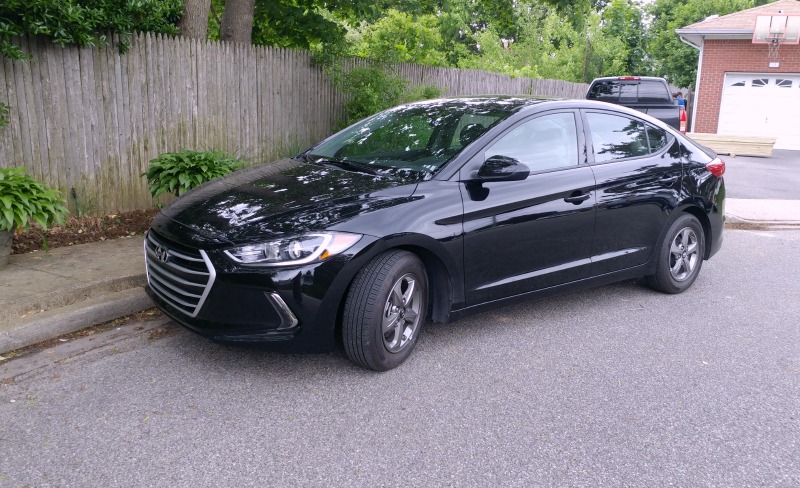 It's been a couple years since I have been back to Long Island, every time I come back things are changing. They built this beautiful new visitor's center on the side of the LIE (Long Island Expressway) that I didn't have time to explore, but couldn't resist snapping a few pictures of this beautiful, shiny car on this gorgeous sunny day. I love the cedar shingles and the cute little lighthouse. Next trip I will have to stop in there and learn a bit about where I was born!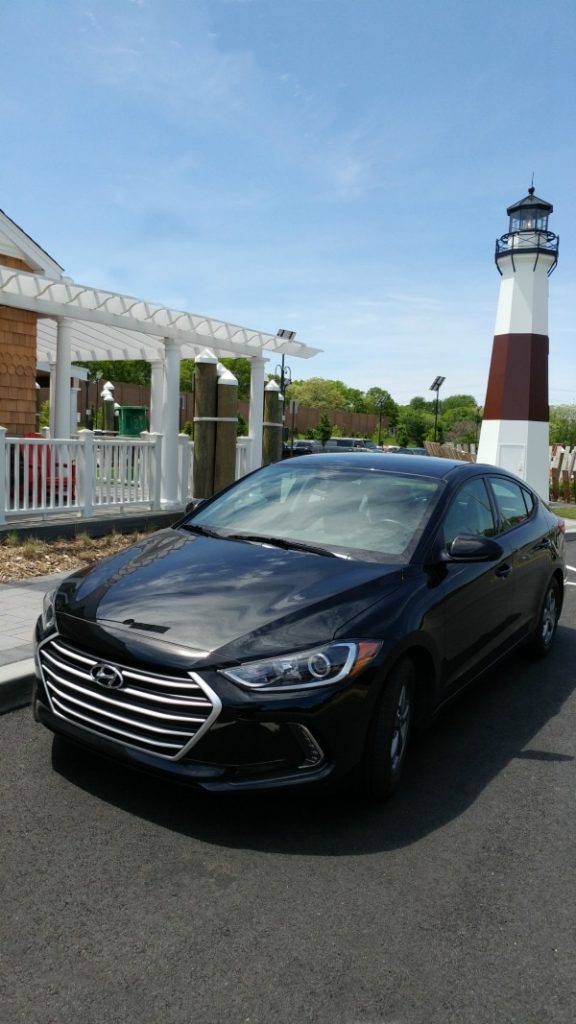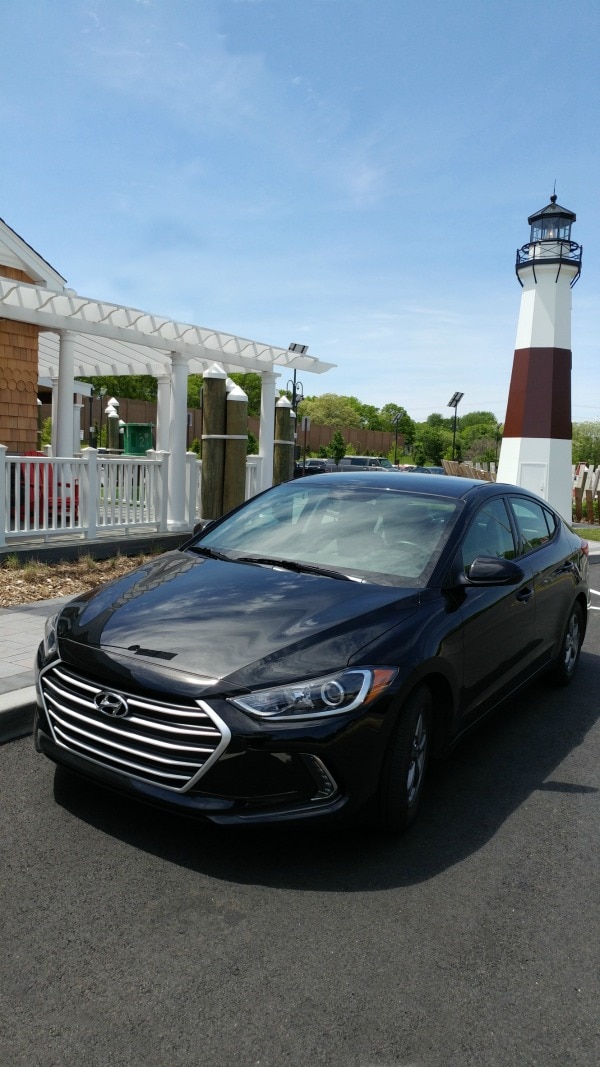 The only downside is that there is no navigation system on the model I test drove. It's certainly not a deal breaker-the car had numerous nice features, but I guess I am kind of spoiled by having one in our vehicle and since I haven't done a TON of driving outside of my "comfort zone" on Long Island, it would have been nice, but I made do without it. Even driving the dark, desolate and winding parkways at night I felt completely safe in the Hyundai Elantra. And with 40mpg on the highway, I barely made a dent in the gas tank even with schlepping all over the island for 4 days!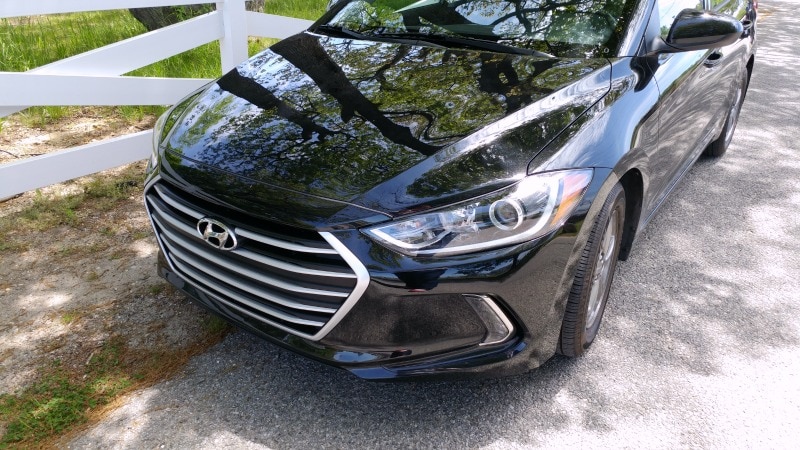 While I'm not a superficial person, I know that looks matter in New York. I was visiting some very swanky areas on Long Island and I noticed that even though the Hyundai Elantra is a very affordable vehicle, it has the look of something much more expensive. It fit right in among the luxury vehicles it was parked next to. No one would ever guess that the Elantra starts at just $20,650.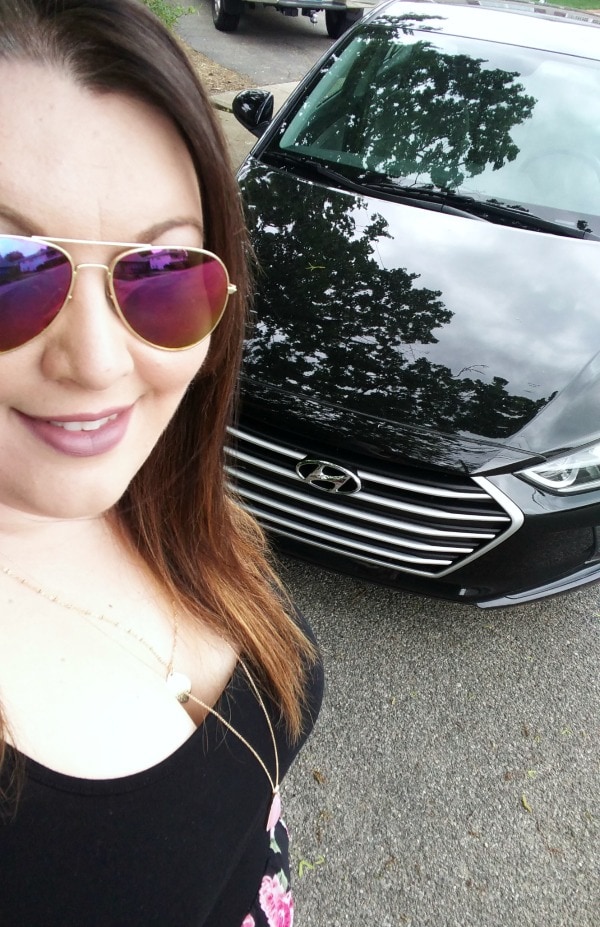 I can't wait to go back to Long Island again soon, almost as much as I can't wait to experience other Hyundai models! This is definitely a car I would recommend to someone looking for a daily driver but still wants to look stylish.
Of course looks aren't everything though, it comes with a 5 year, 60,000 mile New Vehicle Warranty plus powertrain and anti-perforation warranties as well as roadside assistance for the first 5 years. A few highlights and safety features:
Electronic Stability Control
ABS with Electronic Brake Force Distribution and Brake Assist
Front, side impact and side curtain airbags
Driver's knee airbags
Blind spot detection with rear cross traffic alert
Rearview camera
1.4L Turbo GDI 128 HP, DOHC 4-cylinder engine
7-Speed ecoshift dual clutch transmission with Shiftronic
7″ touchscreen display system with Sirius XM and Apple CarPlay and Android Auto
What is your favorite thing about the 2017 Hyundai Elantra Eco?
DISCLOSURE: I may be an affiliate for some products that I recommend. For more information please check out my Disclosure Statement.