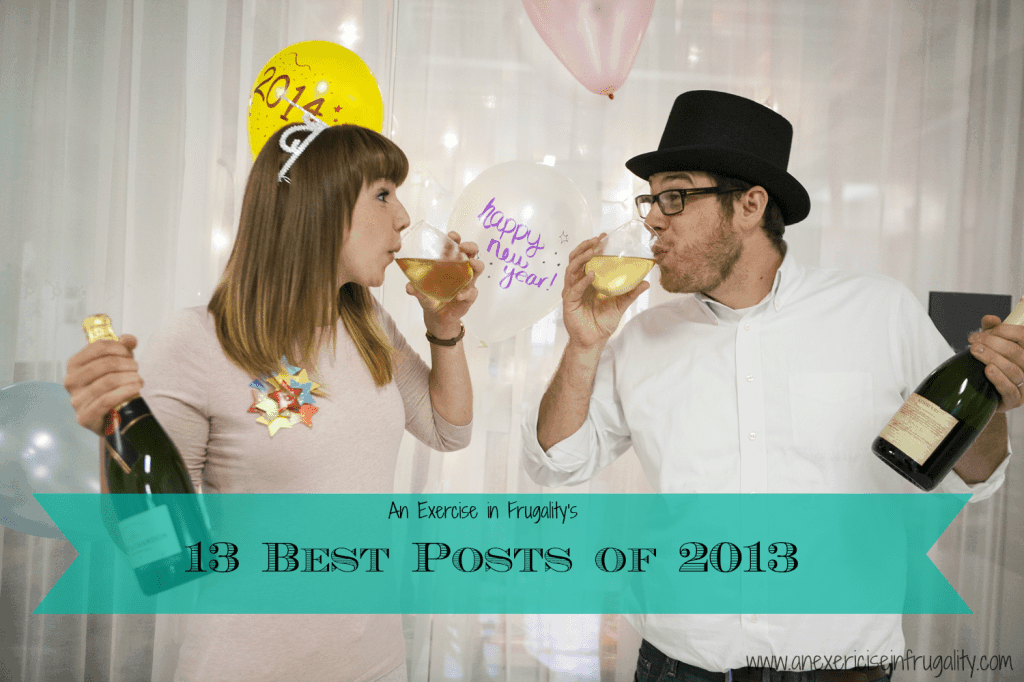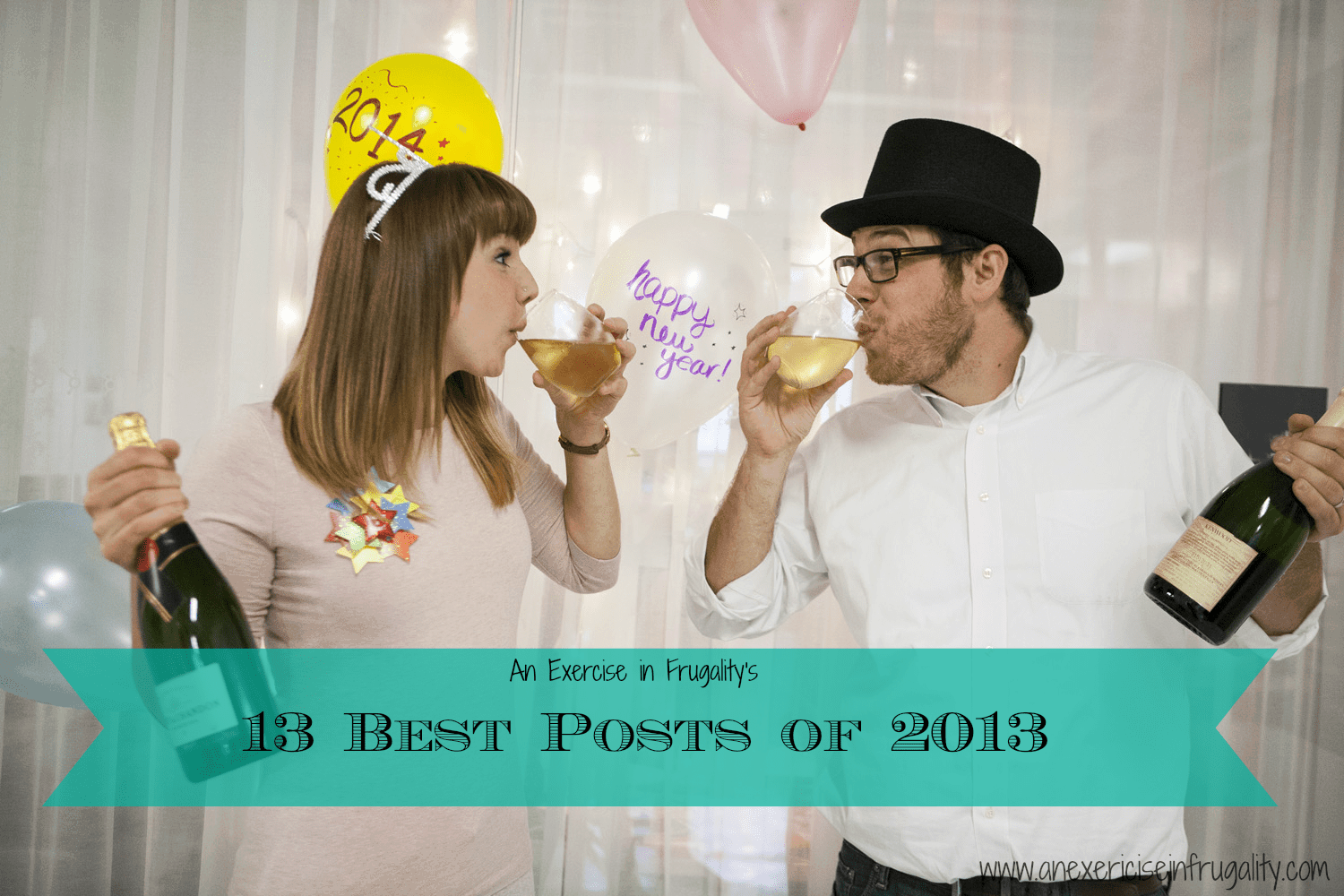 Well here we are my friends! The final hours of 2013. It's been a year of ups and downs for me, the highlight of which would be my wedding on August 24th. My honeymoon in Punta Cana would be a close second. Lowlights include emptying our bank account to move to Oregon (it was great when we got here but the trip was EXPENSIVE) and losing my car and totalling it on the side of a mountain on the Idaho/Montana border on during that trip (I told you it was an expensive trip!)
But enough about my personal life. This post is to share with you the most-read posts from An Exercise in Frugality over the last year. It's been a great year and 2014 promises to be even better. I am honored and humbled daily by every single one of you who reads this blog. Your support and input are truly what keeps me going. I literally could not continue to do what I love without each and every one of you, so for that I graciously say THANK YOU! So without further ado, here's the 13 best posts from 2013!
How To Make A Budget Baby Shower Basket
$5k Wedding Wednesday: How to Make Hotel Bags for Out of Town Guests On A Budget
How to Coupon
Copy Cat Cravings: Starbucks Coffee Cake
Why and How To Cut Your Own Hair
Beyond the Belgians: 10 "Non-Waffle" Recipes for Your Waffle Iron
Frugal Pin of the Day: Ikea Lack Hack
How To Refill Your Lysol No-Touch Dispenser in 5 EASY Steps!
Best of the $5k Wedding Wednesday Posts
What a Fraud…
Frugal Faux Tanning
Ordering Coupons
Coupon Organization-The Hybrid Method
What was the highlight (or lowlight) of 2013? What are you looking forward to in 2014?
[disclosure]