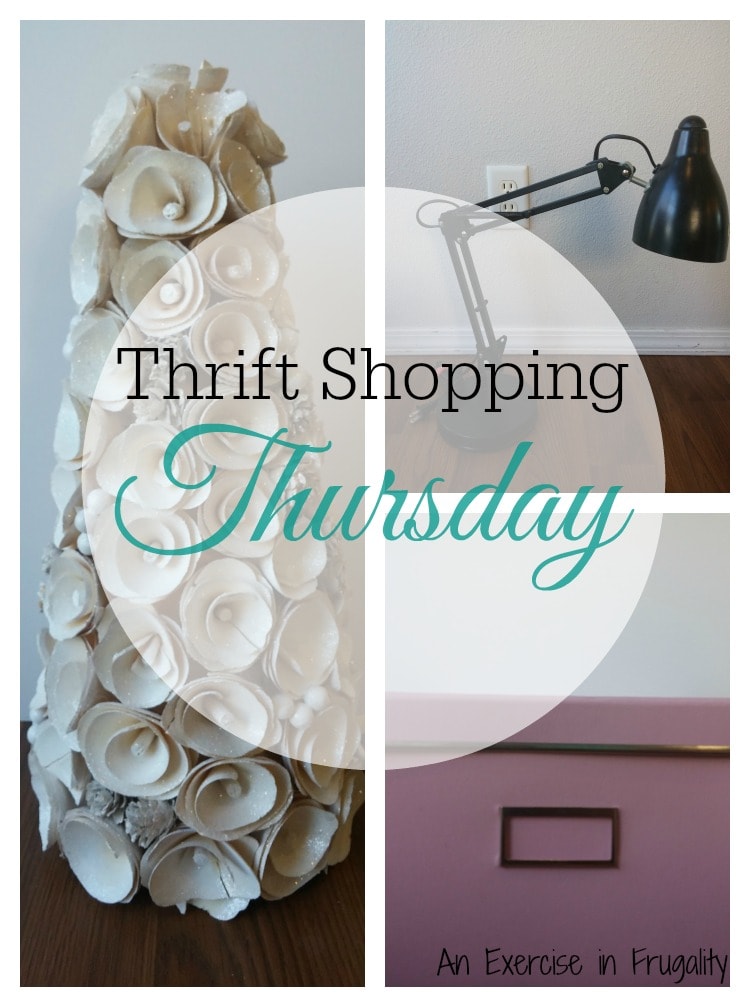 Let's pretend that its actually Thursday…somehow the week got away from me and suddenly its Friday.
But I couldn't let the week fade into the sunset without sharing with you this week's installment of Thrift Shopping Thursday Friday. Recently, I went on a trip to one of the several Goodwill stores in my area. I usually go at least once a week, just to check for bargains, and most of the time I don't leave empty-handed.
This week's trip surely did not disappoint. I scored three awesome deals: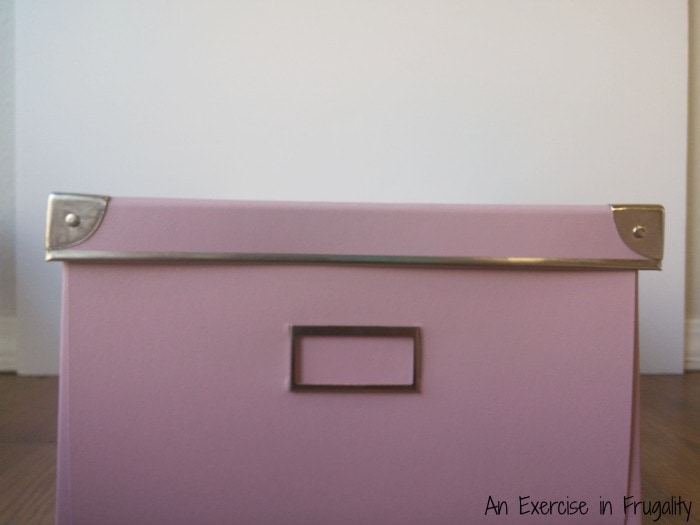 First up is this pink storage box. I grabbed this one because I know it will work perfectly in my craft closet on the floating shelves I built. Just $1.99
It matches perfectly with the DIY Kate Spade Inspired storage boxes I made a few weeks ago!
Next up, I scored an adjustable task lamp, perfect for my office desk. It works perfectly! I might try to paint it gold, but will have to find gold spray paint that is heat resistant. I am going for gold desk accessories so this will fit right in. Can you believe it was only $6.99?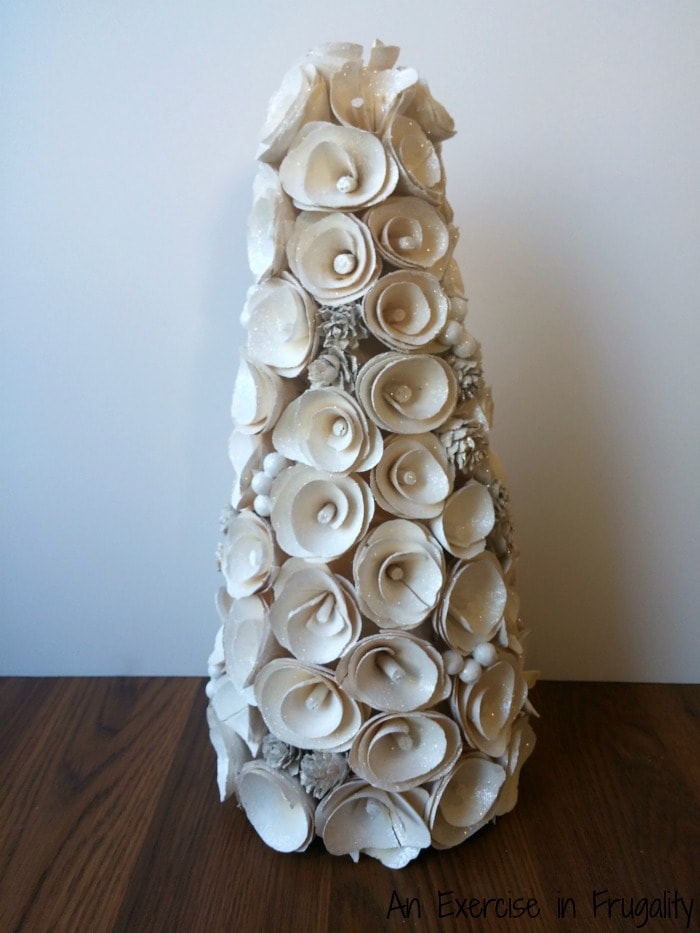 And finally, I started off my Christmas decoration shopping with this beautiful white rose Christmas tree. I've seen these for $30 and $40 at the stores, but this one only set me back $6.99! Its so pretty, I can't wait to put it out next winter.
What's your favorite thrift shop find?
[share]
[disclosure]