This post was sponsored by Amazon as part of an Influencer Activation for Influence Central.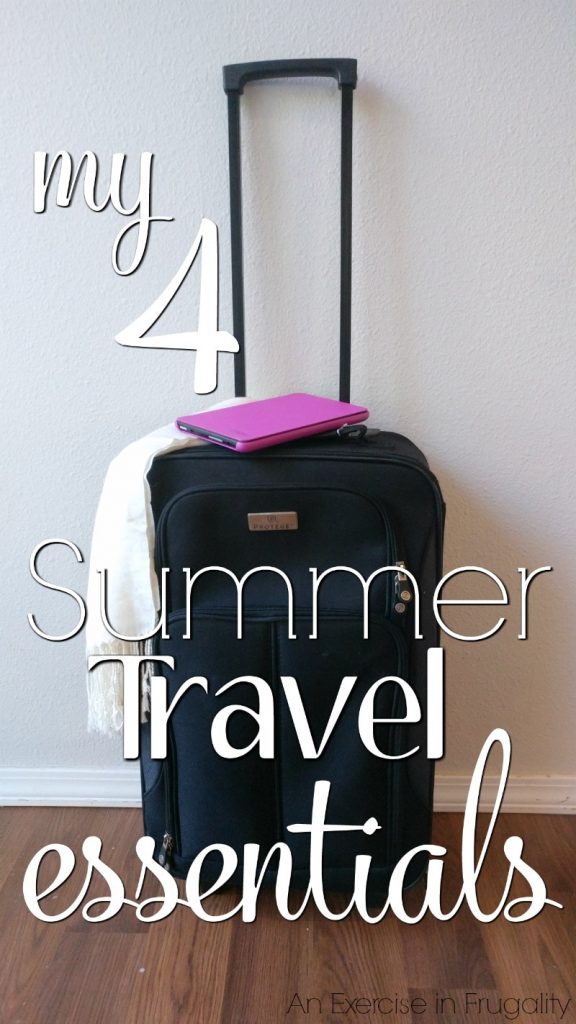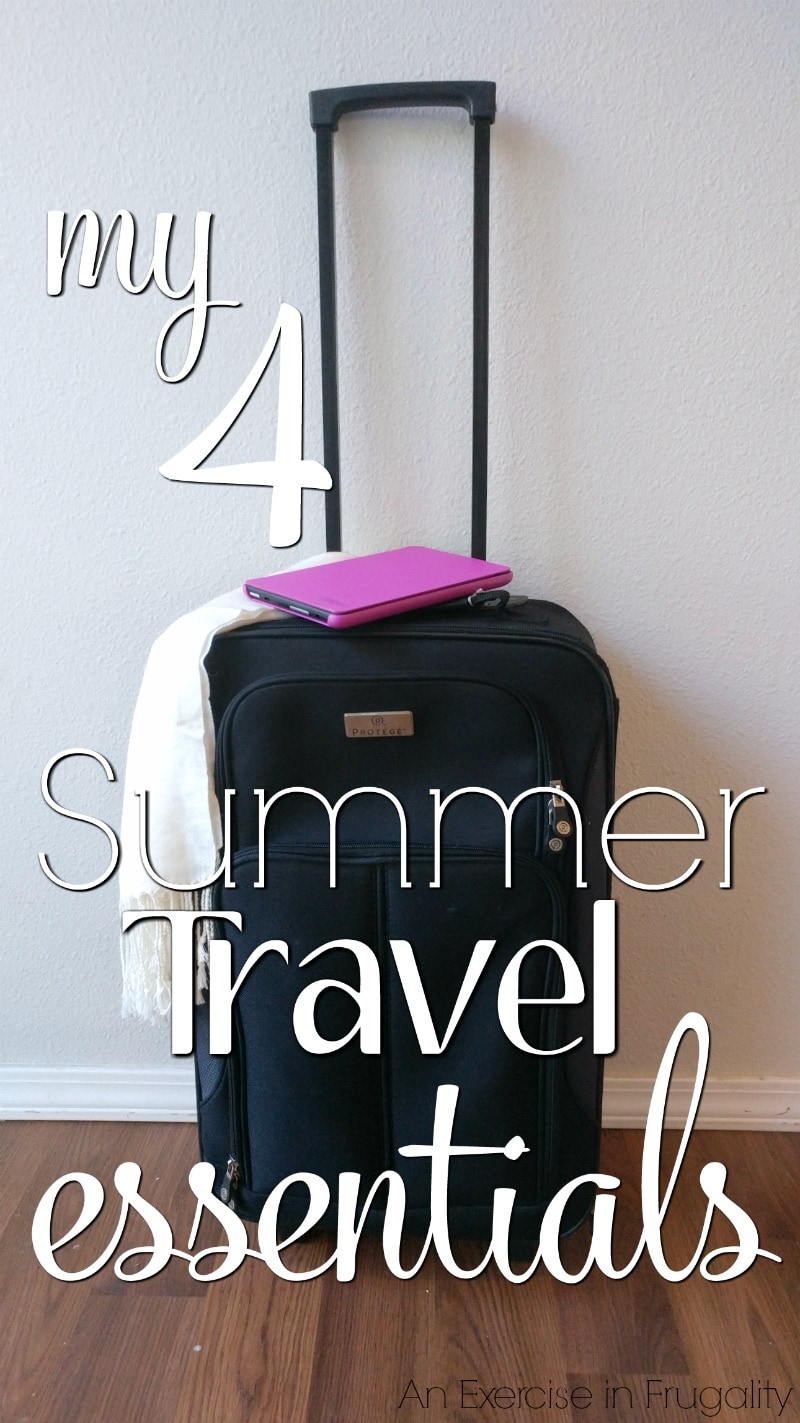 I LOVE summer time. It's one of my favorite times to travel, whether its to the beach, or a road trip or flying somewhere awesome. We do a fair bit of traveling (especially since we live in the middle of nowhere…seriously we're an hour and a half from the nearest airport!) and there's a few things I like to always have with me when we travel.
Pashmina
When you're driving in the car, sometimes your co-passengers have differing opinions on the proper interior vehicle temperature. Also, airplanes can be notoriously chilly. The beach here as well is known for being about 20 degrees cooler at the coast than further inland, so its important to have something to wrap yourself in to keep warm. I love a good pashmina like this one. You can wrap it around yourself in a number of ways or use it as a blanket, pillow or even put it on the sand to have an impromptu picnic.
Portable battery charger
This is a must have for travel to keep your phone and other devices charged. I just bought this portable battery charger for my husband for traveling and of course playing Pokemon Go. It will charge a phone 3-4 times before it needs to be recharged, so its perfect for long trips. Never be stuck without a charged phone, especially in case of an emergency!
Spare cash
I do not like to travel with a lot of cash for safety reasons, but it is important to have a little spare cash on you when you travel. Not only for situations like tipping the skycap but also for places you can't use your debit/credit cards or for unexpected issues. The last time my husband and I flew to New York from Oregon we had a short layover in Atlanta and ran to get something to eat (we were staaaarving) and when we went to pay for our food our card was declined! Turned out our bank thought our card had been stolen because we didn't inform them that we were traveling. If we didn't have cash, we would have been in bad shape by the time we got to New York several hours later, since I am a diabetic and have to keep my blood sugar from dropping.
Fire Tablet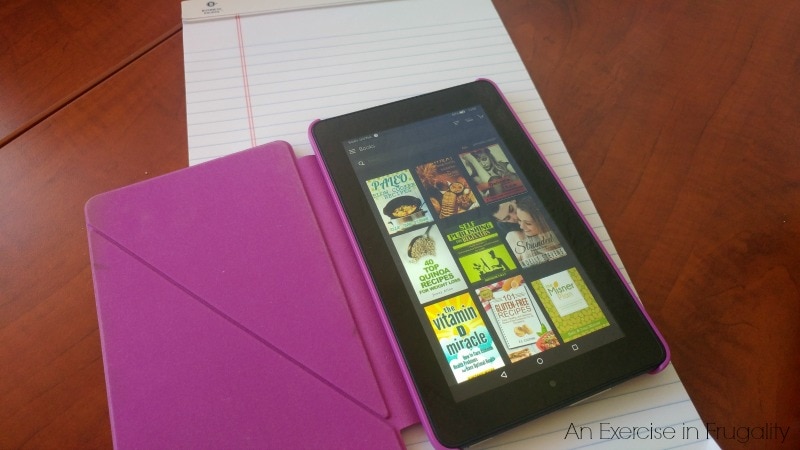 Seriously this is one thing I never leave home without. My husband fights me for it all the time. I have a TON of books on my Fire Tablet, plus lots of apps and games. We never travel without it. I took it on a recent excursion to the coast where we had a picnic lunch and I did some reading for fun. I have had the first generation since it came out back in 2012 and just upgraded to the newest version which I LOVE!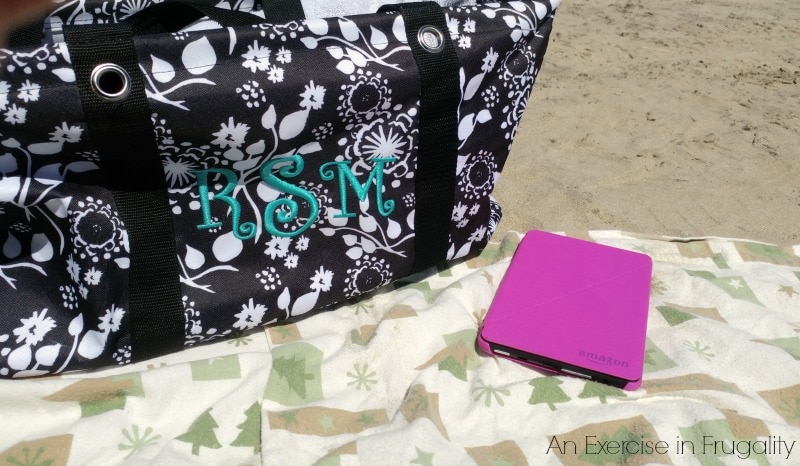 It is the perfect all-in-one device for entertainment on the go. Everything from books to movies and shows, games, apps, you name it. With up to 7 hours battery life, you won't need to use your portable battery pack to recharge it! Don't forget a cute case to protect your Fire Tablet!
If you have Amazon Prime, On Deck automatically downloads Prime Video and the first episodes of Amazon Original Series while your device isn't in use, ensuring that there is always something new to enjoy instantly, even when offline. If you DON'T have Amazon Prime (you're missing out!) get a 30-day free trial of Amazon Prime here! It more than pays for itself in savings and benefits.
The Fire Tablet is also great for your everyday commute too (assuming you're not the one driving of course!) so you can catch up on your favorite shows, novels or magazines.
What are your must-have travel essentials?
DISCLOSURE: I may be an affiliate for some products that I recommend. For more information please check out my Disclosure Statement.