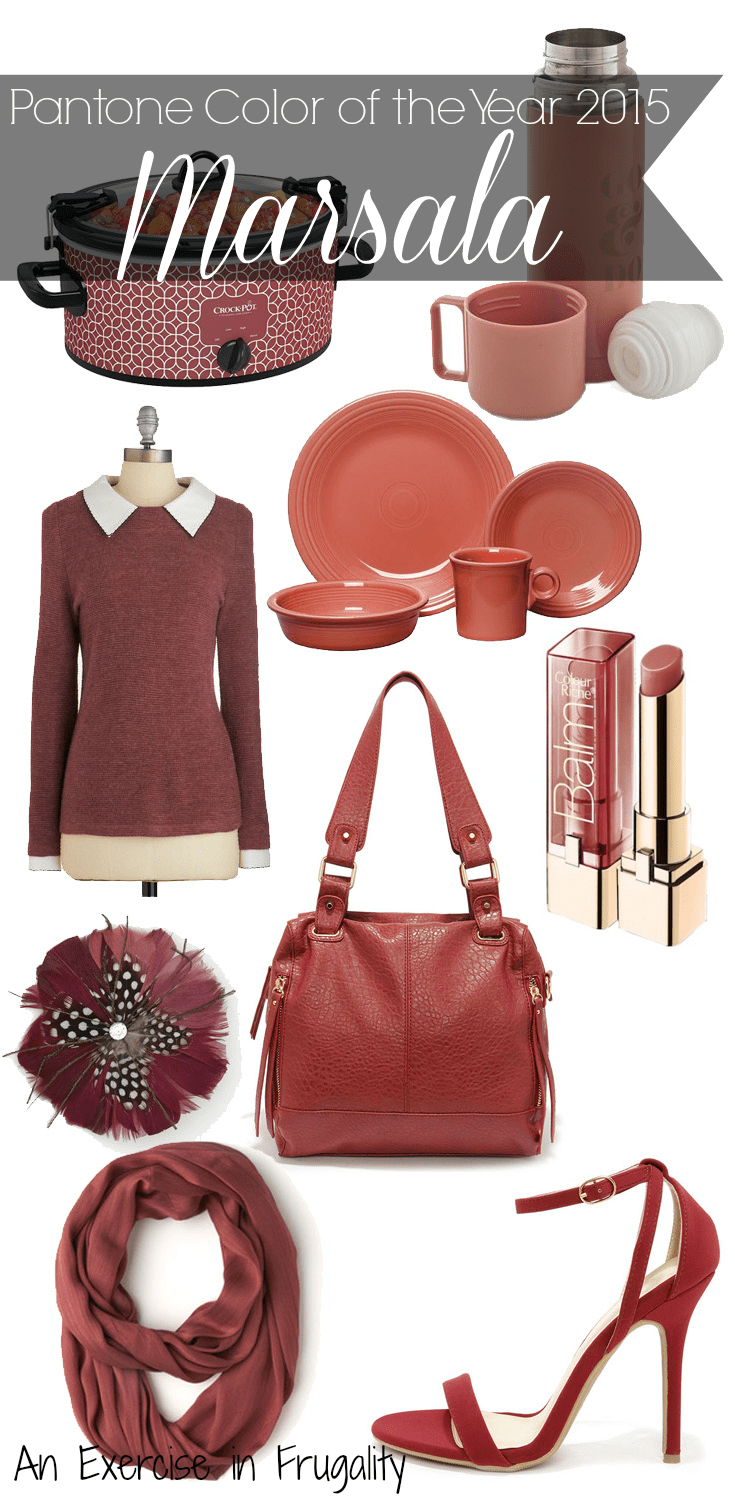 Pantone recently announced the 2015 Color of the Year as Marsala. It's a muted rose-berry color with plummy burgundy undertones. Quite pretty and no doubt we will see LOTS of it in the coming months in everything from clothing to kitchen appliances and accessories. Last year's color Radiant Orchid popped up everywhere. I even saw Lowe's had it available as a paint color! I didn't like that color as much, too intense for me, so this lipstick-inspired muted Marsala is much more my style.
Now that the color has been announced, there's going to be more and more items available in Marsala, but even now, its grown popular as a warm fall color. I've seen everything from Keurig machines to leggings so far. If you ask me, it looks especially rich with gold accents!
I wanted to highlight some things in this gorgeous shade. Anything from clothing to jewelry and more in this pretty berry-hue. For the fashion-forward who want to get a jump start on trends for 2015 or anyone looking for a great holiday gift idea in this deep blushy shade, here's a few of my favorites: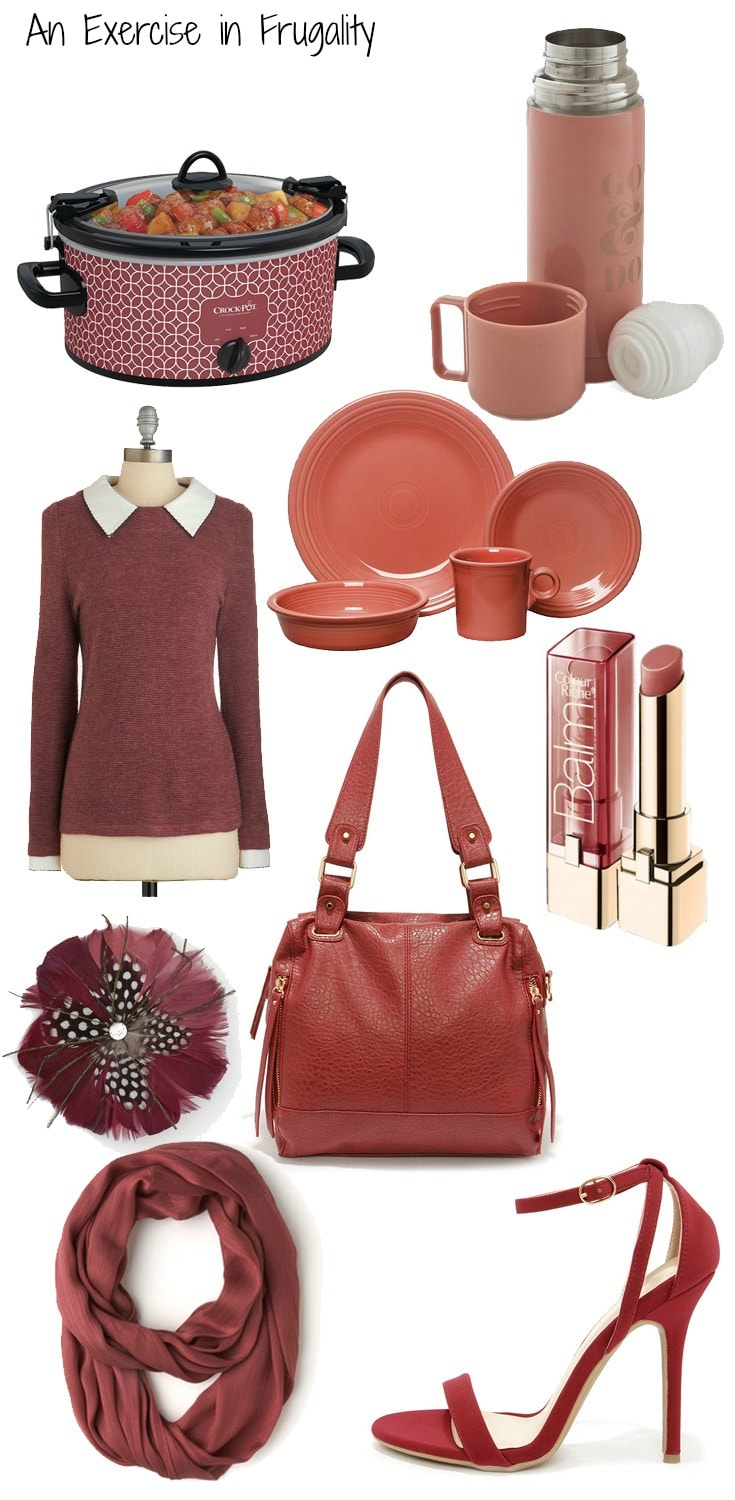 6 Qt. Crock-Pot Cook & Carry * We're Cafe There Travel Bottle * Wine Appreciation Sweater * Fiesta Dinnerware 16pc Set
* Berry Bohemian Hair Clip * L'Oreal Paris Colour Riche Blam in Nourishing Nude
* All in the Details Purse * Glam Squad Ankle Strap Heels * Brighten Up Circle Scarf
So there you have it. What are your thoughts on this new color of the year? Some folks seem to love it already, others are saying it reminds them of the 70's and 80's. Personally, I think its growing on me. I think its an updated and modern version of the mauves of yesteryear. I'm interested to see how this color is used in the coming months. It's very wearable in makeup colors, and this shade in blush, lipstick and nailpolish can be flattering on a lot of skin tones.
What do you think of the Pantone Color of the Year?
DISCLOSURE: I may be an affiliate for some products that I recommend. For more information please check out my Disclosure Statement.