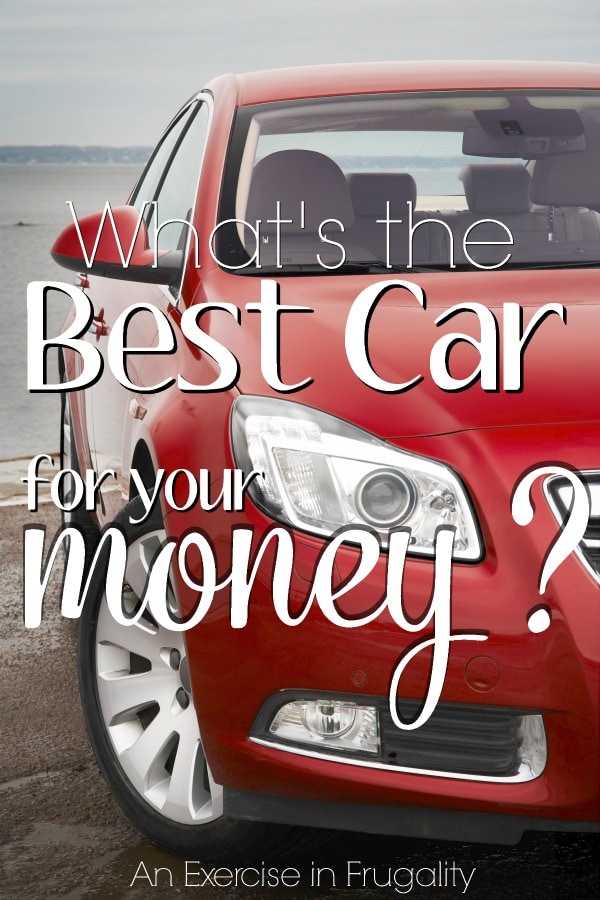 Ok let's be real: cars are expensive. They are a big investment for any family. Next to your house, your vehicles are the next most expensive purchase most families make. For many families, buying used vehicles is the way to go. Depreciation on new vehicles can be extreme and they may be cost prohibitive. For other families a new car is an investment, and the years of worry-free reliability make up for the additional cost that it entails. That being said, if you are going to purchase a new car, make sure you are getting the best car for the money.
Recently, the U.S. News and World Report released their list of the 2017 Best Car for the Money. If a new car is in your future, this is definitely something that you'll want to consider before making your decision.
Vehicles were ranked with 20 different criteria to determine the best quality and value for the price. Quality metrics factor in the safety and reliability of the vehicle, and "value" is determined by both the total 5 year cost of ownership as well as the average selling price of the model.
What's the best car for the money in 2017?
Here are the winners for each category:
| CATEGORY | WINNER |
| --- | --- |
| Subcompact Car | 2017 Honda Fit |
| Compact Car | 2017 Kia Soul |
| Midsize Car | 2017 Hyundai Sonata |
| Large Car | 2017 Chevrolet Impala |
| Sports Car | 2017 Fiat 124 Spider |
| Hybrid Car | 2017 Toyota Prius |
| Compact Truck | 2017 Chevrolet Colorado |
| Full Size Truck | 2017 Ford F-150 |
| Subcompact SUV | 2017 Honda HR-V |
| Compact SUV | 2017 Honda CR-V |
| 2-Row SUV | 2017 Nissan Murano |
| 3-Row SUV | 2017 Kia Sorento |
| Hybrid SUV | 2017 Toyota RavF Hybrid |
| Large SUV | 2017 Ford Expedition |
| Minivan | 2017 Chrysler Pacifica |
I've reviewed some great cars over the last year or so, and you can check out those car reviews here. Also, my friend Alisha over at Wineing Momma test drove the 2016 Kia Sorrento so you can read more about what that's like on her post. And while the Kia Sedona didn't win the top in it's category, it was a finalist in the minivan category and you can read my friend Angie's review of the 2016 Kia Sedona on her blog, Angie's Angle as well.
Ultimately the decision to go new or used depends on your financial situation, and what is best for your family. If you decide to go new, going with one of the award winners above would be a smart investment. You can also read more about which vehicles were finalists on the list by checking out the U.S. News and World Report's full article here.
If you decide to go the used car route, be sure to check out these tips for used car maintenance and a surefire way to make your car last longer.
Did any of your favorite vehicles make the list?
DISCLOSURE: I may be an affiliate for some products that I recommend. For more information please check out my Disclosure Statement.