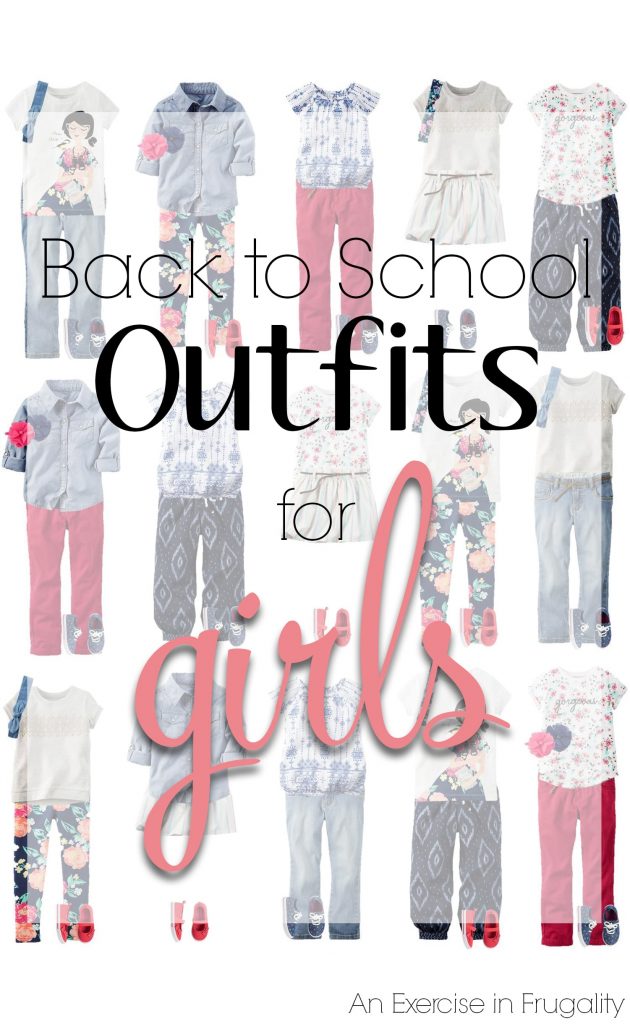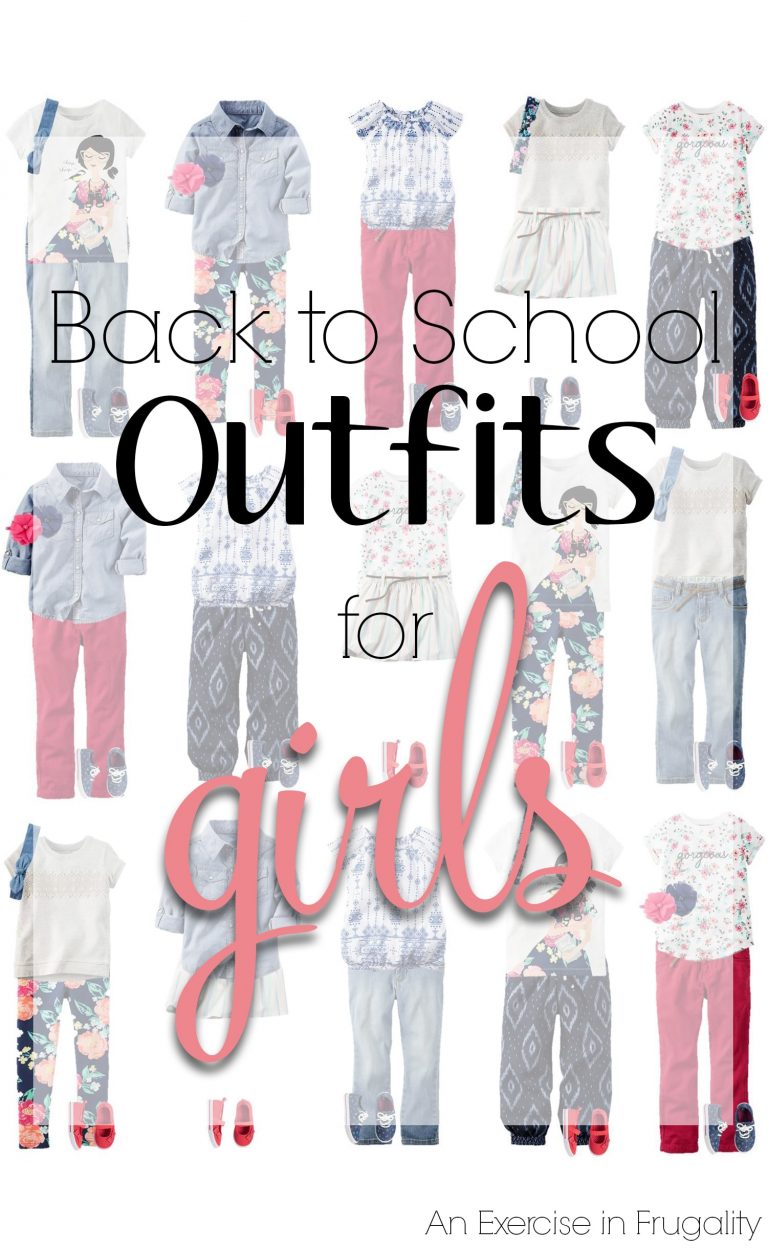 [ad]
Can you believe August is TOMORROW? What happened to summer? It's almost over. I want a re-do! In all seriousness though, if you have kiddos you might be dancing around with joy at the thought of them heading back to school (unless you have a kindergartner just starting, in which case you might be fighting back tears and cursing me for reminding you that school is just around the corner!).
Whether you're squealing with girlish delight or crying into your little one's baby book, there is still one great equalizer: back to school shopping. Happy or not, the kids need clothes. So why not get a great deal on some totally adorable outfits?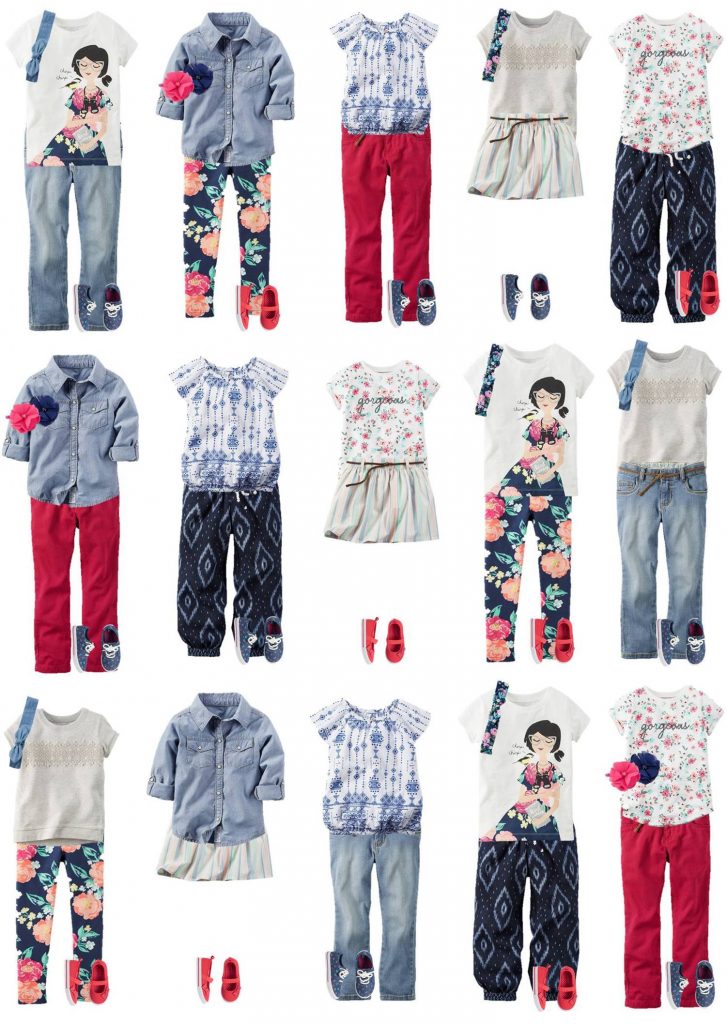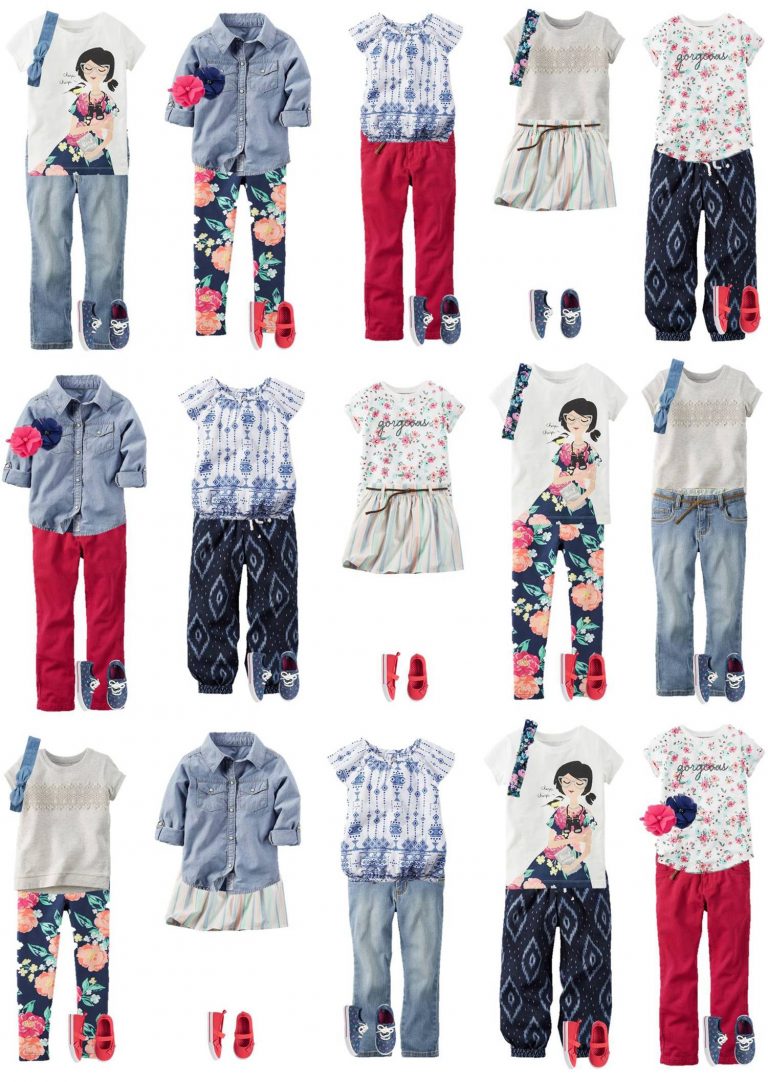 Last week I shared a post about back to school clothes for boys and of course I couldn't leave the girls out! So this week I have a rundown of some totally adorable pieces that make for awesome outfits for girls. With these 14 pieces you can create tons of different outfits (there are 3 full weeks of outfits pictured just to give you some inspiration!)
[mid]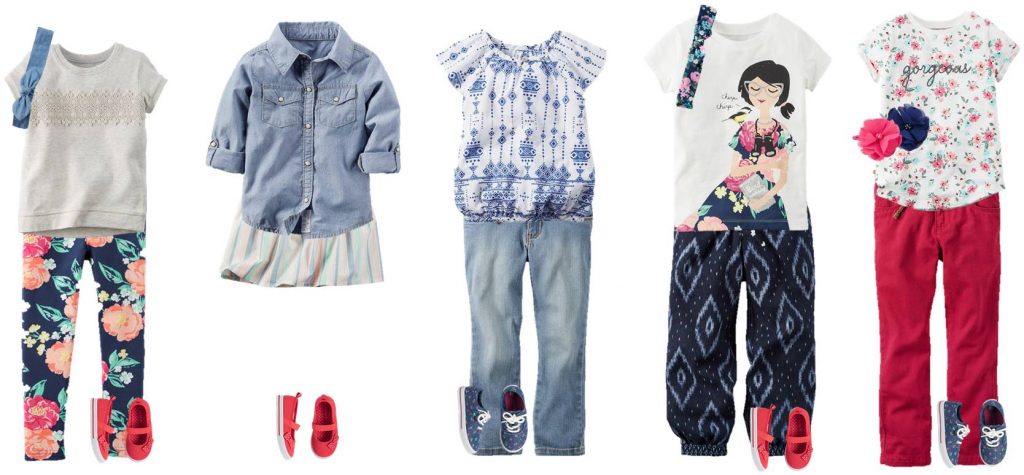 Don't forget Carter's has a coupon code, where you can get an additional 20% off your order of $50 or more using coupon code EXTRA.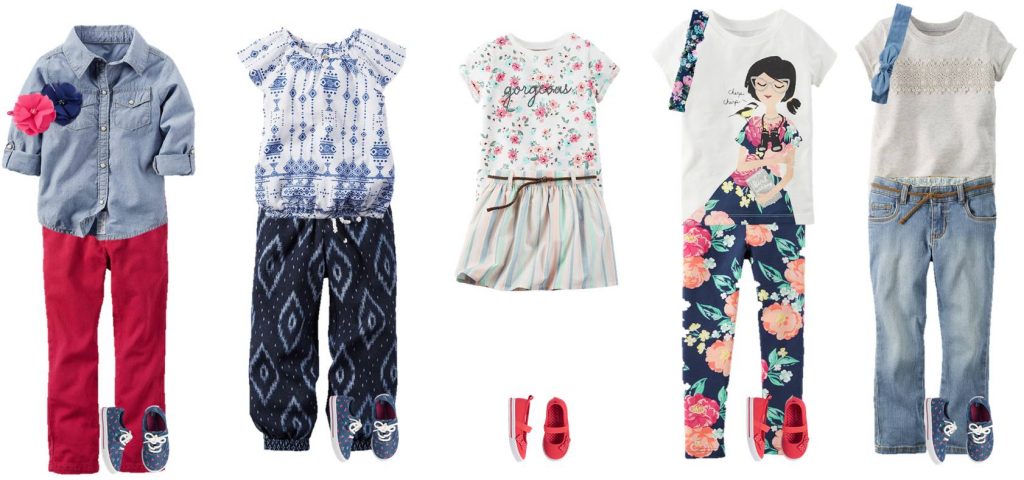 I love these outfits for girls-its nice to see stuff once in a while that is cute and girlie but isn't ALL pink! 🙂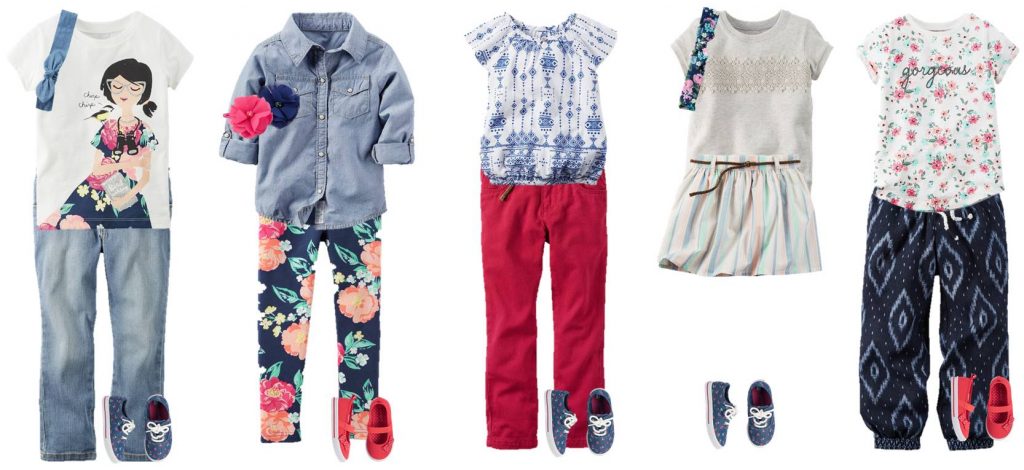 These outfits are so adorable and totally age-appropriate for any little ones headed back to school this fall.
Here's all the pieces you'll need to achieve these adorable looks!
Are your kids ready to go back to school?
[share]
[disclosure]