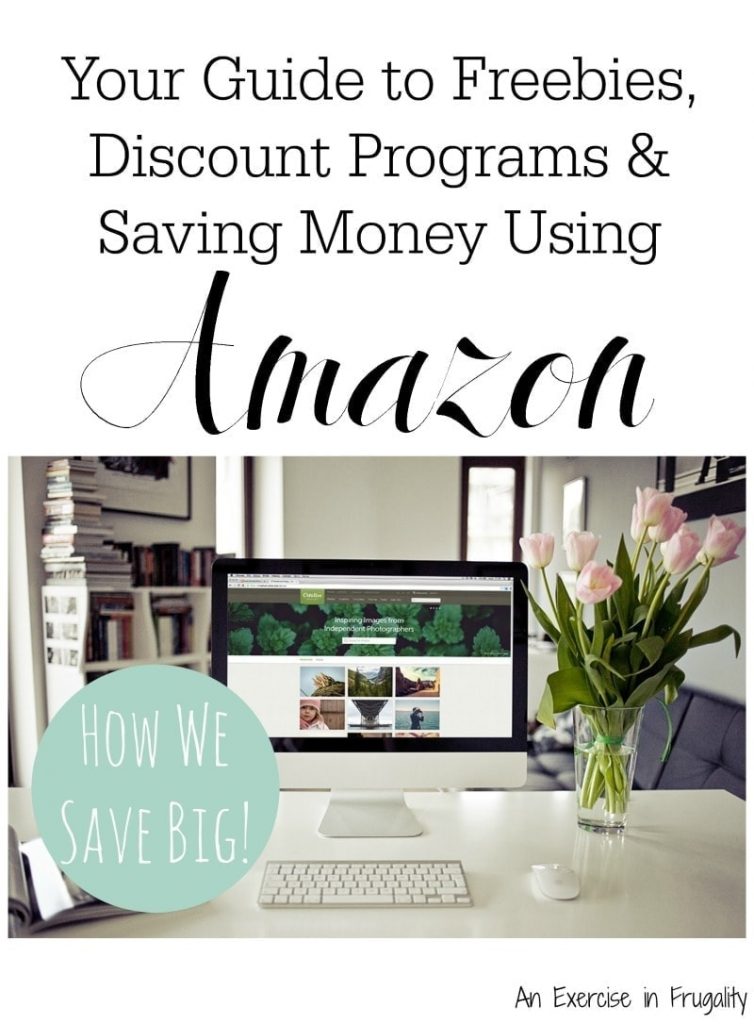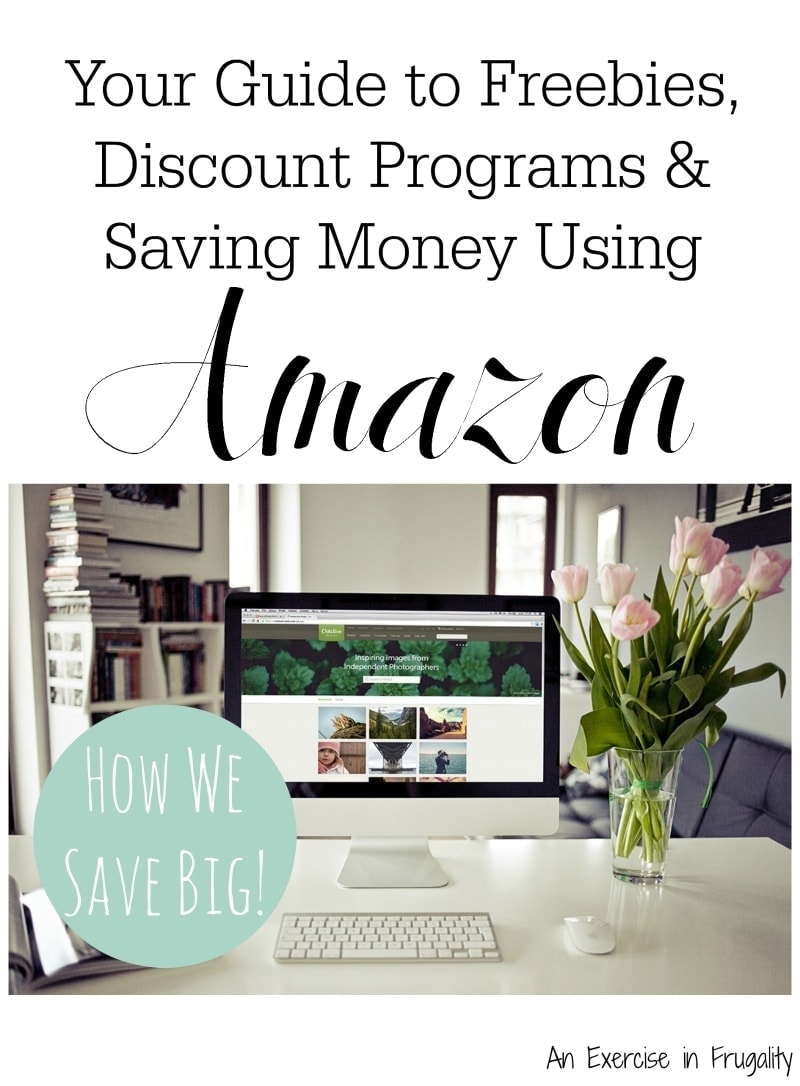 I LOVE Amazon. That's no lie. Not only do they have some of the best prices online (trust me, I've checked) but also there's many programs to get you additional savings, like Prime. And while I absolutely adore saving money, some of their programs require an annual fee. How do you know if the programs are going to be the best fit for you? Free trials of course!
I wasn't even aware of all the ways you can save with Amazon until I did a little research and discovered these great programs. I wanted to share with you a little bit about how to save money on Amazon AND give you access to free trials as well. Even if you don't keep them after the trial ends, you can use them in the mean time to save some extra cash!
How to save money on Amazon:
Amazon Prime:
This offer is for a 30-day free trial of Amazon Prime. We have Prime, and since we order from Amazon ALL the time, the annual fee more than pays for itself. Now, if you'd like to try Prime without paying for the fee, this is your ticket. Prime entitles you to unlimited free 2-day shipping on many products, but perhaps the best part of the deal is all the extra perks-like free Kindle lending library access, Prime Video access and more. We love the free shipping so much, we even order Bear's dog food from Amazon. No more lugging a 40lb bag through the store. Nope. Delivered to our front door for free. It's awesome! Check it out for free (no obligation) and see what you think.
Audible
Audible is a service Amazon offers for audiobooks. These are awesome to bring on the plane, to the beach, to the gym or even for listening to during your commute! When you sign up here, you get two FREE Audible audio book downloads as part of your free 30-day trial. They offer the world's largest selection of audio books and spoken-word content. You don't want to miss this free trial.
Amazon Mom
This is another program that I had no idea existed until I started researching ways to save with Amazon. With Amazon mom you can get discounts on products your family needs, like 20% off diapers and FREE 2-day shipping. Get a free 30-day trial here and see what you think!
Amazon Student
Another great lesser-known program, Amazon Student enables you to get FREE two-day shipping (like Prime) for a lesser-cost exclusively for college students. There are other deals and promotions included as well. All it requires is a .EDU email account! Get a free 30-day trial here and give it a try.
Kindle Reading App
You don't have to own a Kindle to read Kindle e-books! Download this freebie Kindle reading app onto one of your existing devices (like your phone or tablet) and start enjoying Kindle books immediately. There are often free or deeply discounted offers for Kindle books to add to your library as well, PLUS-if you get the free trial for Amazon Prime, you can use the Kindle Lending Library and borrow one book per month free of charge! Its a win-win.
Now you know how to save money on Amazon!