[Brawny]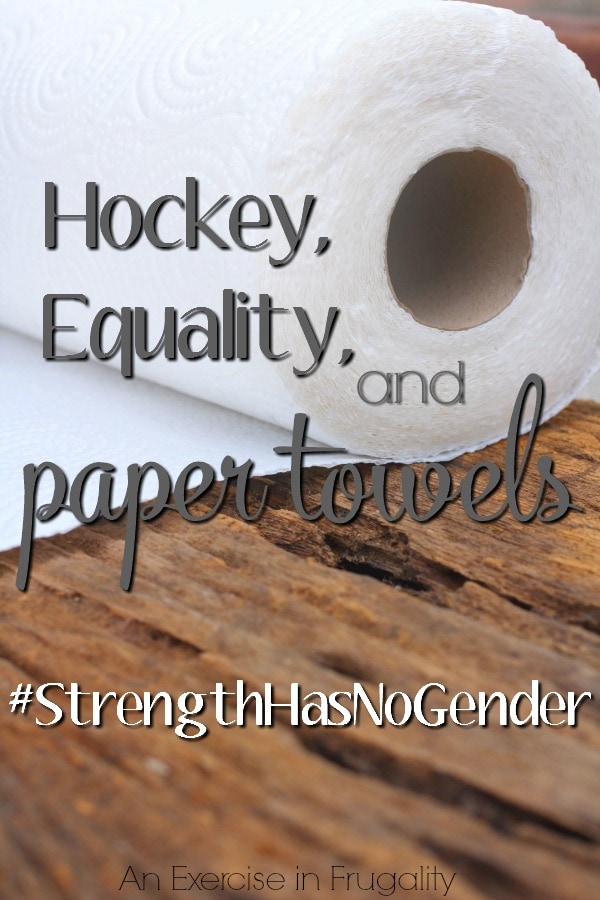 [ad]
Today I wanted to share something a little different. There's been a lot of talk lately about women's rights, National Women's Day was last week, and overall there's been a lot of discussion about gender stereotypes. While I don't want to (and won't) get political about this post, I was inspired by Brawny's Exclusive to Walmart, limited-edition Strength Has No Gender™ pack. Notice something different about it?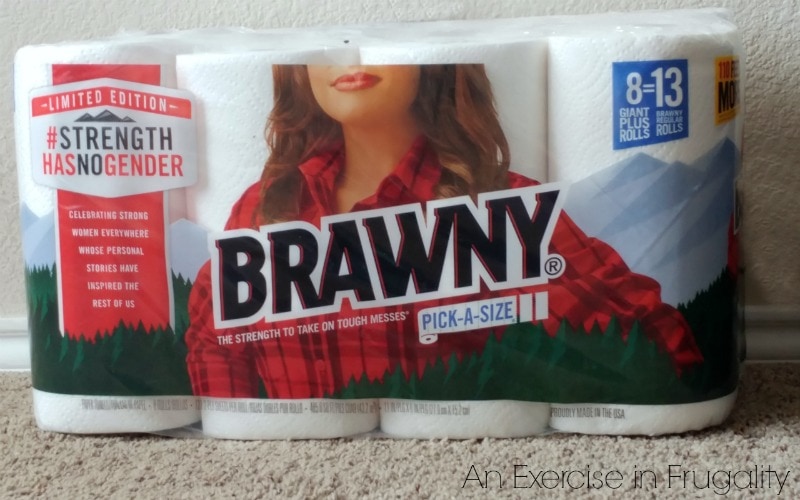 The Brawny® Pick-a-Size 8 Giant Plus pack has been given a new look to coincide with the Strength Has No Gender™ campaign. This campaign is in celebration of Women's History Month and women everywhere! Brawny has teamed up with bloggers to share their various stories of strength and breaking gender stereotypes, and I was asked to share mine with all of you!
For those of you who don't know me, growing up I was the only girl in a family of all boys. Not only that, but I have no biological aunts-my mom had a brother and my dad had two brothers so boys and "their" sports were commonplace. When I was little, I got a lot of hand me down toys from my dad and uncles, so my Barbies spent a lot of time with G.I. Joe, and they all rode around in the back of a die cast Mac Tools semi truck. My father had no clue how to relate to girls, so I was raised very much like a boy. I spent my teen years helping to chop firewood, learning how to fix my own car and doing other things to get my hands dirty. At the time, I hated it but now looking back I realize that he raised me to be strong and self reliant, and inadvertently showed me that strength knows no gender bounds. I wasn't taught that girls were weaker, I was just expected to do what the boys did.
At the age of about 13, I decided to follow my father's passion and try out for the local girl's Pee Wee hockey team. At the time it was the first one in our town. I played Pee Wee hockey in the girl's league up through making the varsity team my freshman year of high school. At the time it was practically unheard of for girls to play hockey. Growing up in Minnesota hockey was a HUGE part of our culture, but it was still taboo for girls to play.
I would hear comments from the boy hockey players how the girls weren't any good, how hockey was a boy's sport, and many other derogatory comments. Sadly the boy's hockey parents and even the referees were not any better. We were often told that we were "wasting" the boy's ice time and that we didn't deserve to have the rink simply because we were girls.
Despite all that, we showed the boys that Strength Has No Gender™. It was unfortunate that unlike the boys who were automatically "accepted" into the sport, we girls had to PROVE our worth to earn that coveted ice time. We rallied together, stepped up to the plate and blew everyone away by winning sectional and regional championships throughout the years, despite having to fight for things that were given without question to our male counterparts. One year, we were undefeated in league play, won a championship in double overtime and still had to fight to get equal treatment.
While I would probably break a hip if I tried to lace up skates today, I am thankful not only for the memories that were made during those years, but the fight in the girls I played with and against throughout the years. Several girls I played against wound up on the Women's National Hockey Team and one went all the way to the Olympics!
I wanted to share this story for all the girls out there who have interests or hobbies that are in "traditionally" male categories. Don't be afraid to be YOU. You have every right to be there just as much as the boys do, no matter what anyone tells you. Don't let gender stereotypes stand in the way of your passion, because as it turns out Brawny is right: Strength Has No Gender™.
Oh and by the way, we don't do gender roles in our house. My husband will clean and do laundry, I have mowed the lawn and used power tools. Everyone chips in and traditional gender stereotypes are ignored. Here's my lovely hubby hand model showing off the cleaning power of Brawny!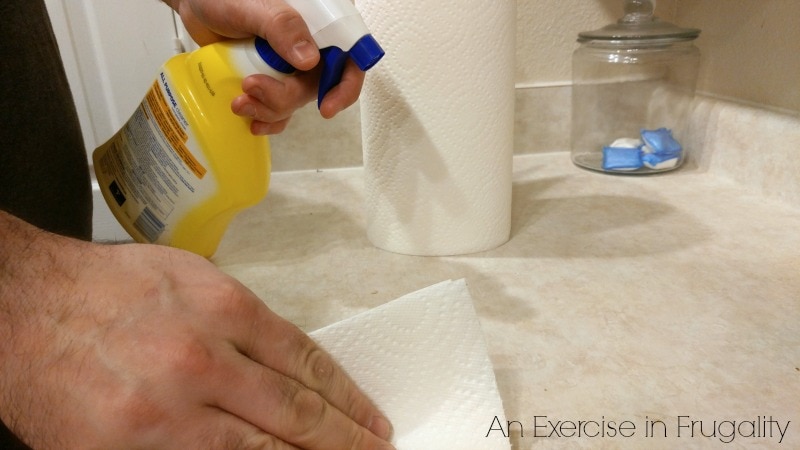 Brawny® Paper towels offer a better value vs. leading national brand (comparable roll and sheet size) so you can sop up more messes, no matter what gender you are.
To show your support of this campaign and what it stands for, you can grab one of these exclusive, limited-edition packs at a Walmart near you. If you grab one, be sure to post a selfie with it and tag An Exercise in Frugality on Facebook, Twitter or Instagram!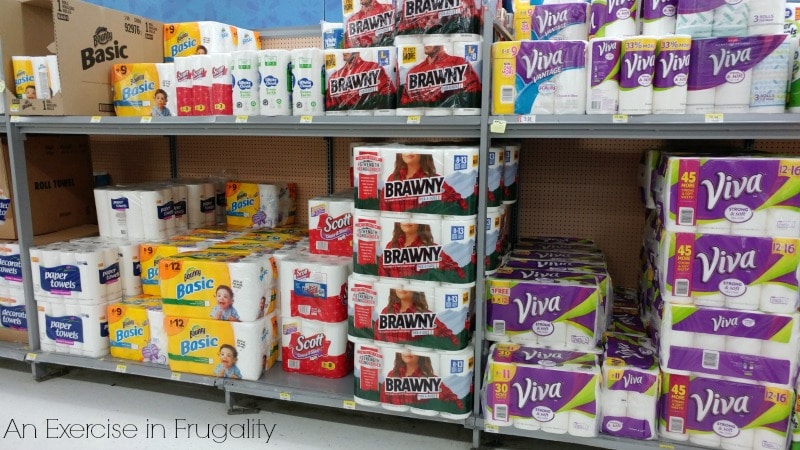 Here's a few stories of women who are breaking gender stereotypes!
Tell me about the strong girls and women in your life!
[share]
[disclosure]