[Pebbles]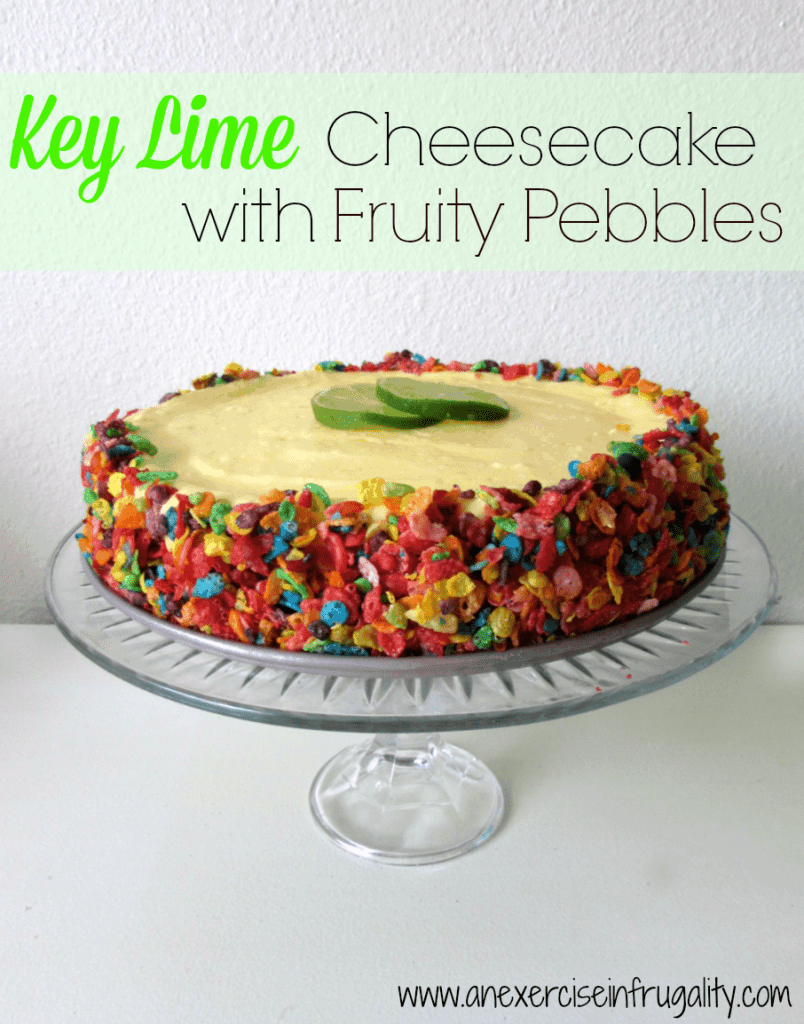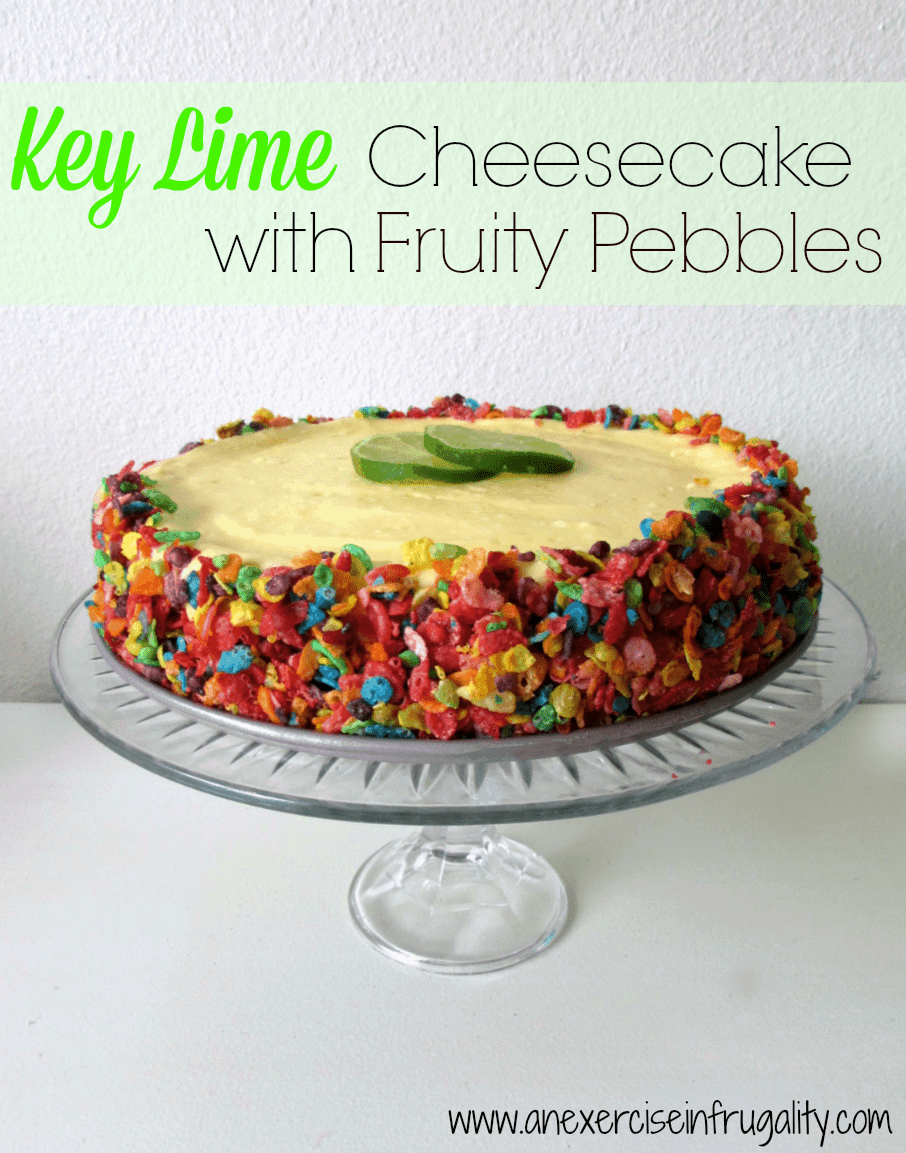 I'm not really sure when my love affair with cheesecake started. As long as I can remember I enjoyed the sweet, rich, cream-cheesy deliciousness.
I don't discriminate. I love all kinds of cheesecake: turtle, plain, cherry, chocolate, vanilla bean…you name it. But one kind I had never tried was key lime cheesecake. I decided I was going to try to make one, but I wanted to up the ante a little. It's been so gray and drab these last few months with winter in full swing, that I thought it would be fun to make a vibrant, colorful (and fruity!) cheesecake that could be served at Easter, or any fun springtime gathering.
Paula Abdul was right when she said that "Opposites Attract". All the best things in life are opposites: salty and sweet, chocolate and peanut butter, vanilla and chocolate….and sweet and tart are no exception! This cheesecake has just the right amount of lime zing to it, while still capturing the cool, creamy sweetness that we all love. Are you ready for a delightful cheesecake that would have made the Golden Girls proud but will still be a fun and colorful dessert the kids will love?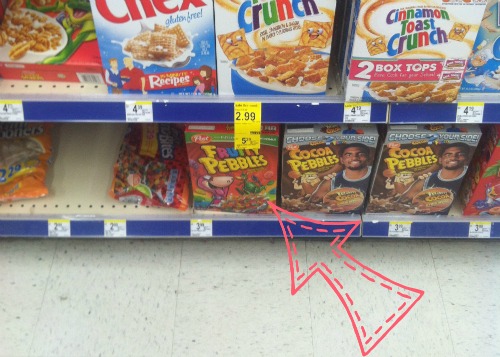 First I picked up a box of Post Fruity Pebbles at Walgreens. BONUS: Post cereals will be on sale for $1.99 from March 30-April 5 (while supplies last) making this a budget-friendly dessert option! You could use the Cocoa Pebbles instead with plain cheesecake, but in the interest of being bright and SPRING themed, I went with fruity!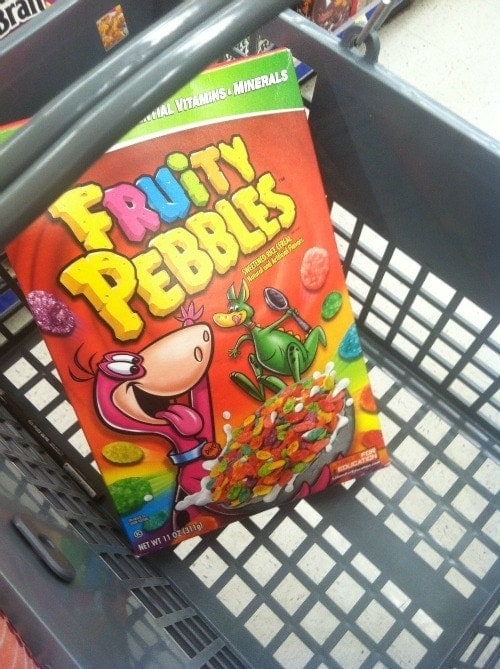 Then grab your springform pan. Make sure it's non-stick like the springform pan I got on Amazon. Now you're ready to make some magic!
[amd-zlrecipe-recipe:7]
This cheesecake turned out SO creamy and wonderful I finally forced my husband to take it to work with him, or else I would have polished the whole thing off myself. Seriously, it was that good. This would make a fantastic Easter dessert or treat for any springtime gathering. I love the bright colors and the citrus flavor makes your tastebuds sing!
It's worth mentioning as well that this recipe is gluten-free. Just double check that the cornstarch you're using isn't manufactured in the same plant as wheat products. Brands like Argo and Clabber Girl are safe!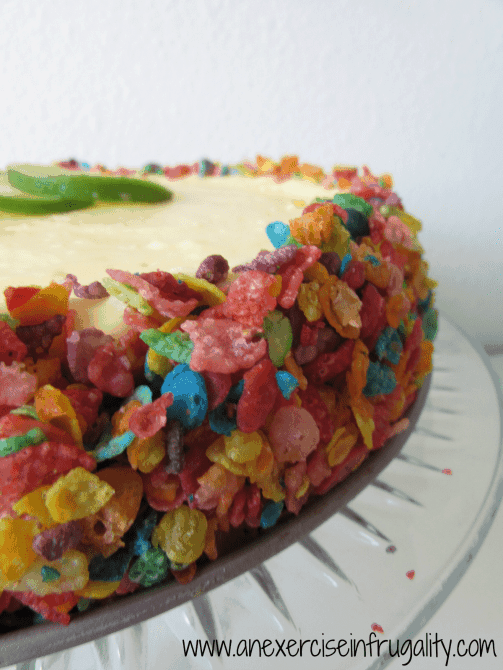 You might have noticed the recipe calls for crushed Fruity Pebbles, but the picture of my cheesecake shows them whole. There's a good reason for this. I made mine un-crushed because I thought it would look nicer with a fun texture, however we had rogue Pebbles all over the place. They were falling off the cheesecake in a trail from fridge to counter top! I decided that it would be best to have them be crushed to avoid the hassle of them not sticking together as nicely. Still bright and colorful, just not as many Pebbles on your floor!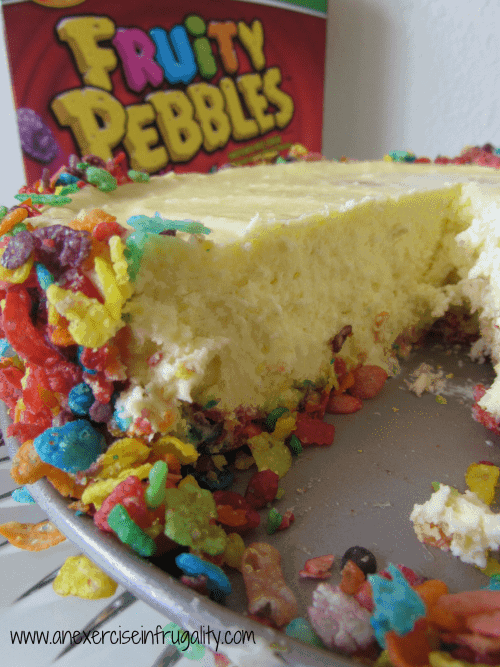 So what do you think? Let me know if you give this great recipe a try. Do you love cheesecake as much as I do?
What's your favorite spring time dessert?
[share]
[disclosure]