[Keurig]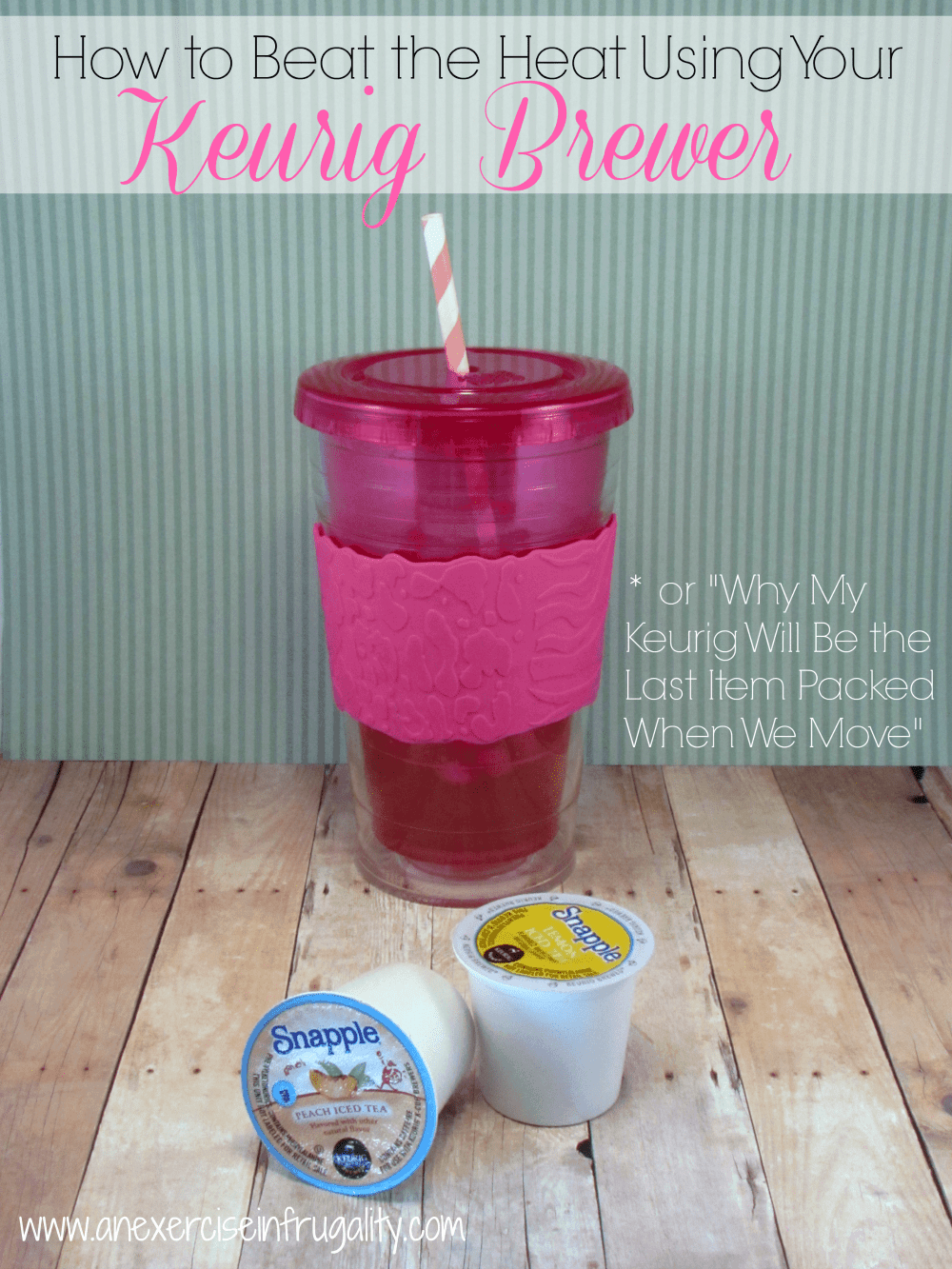 So you might be wondering, what is she talking about? A Keurig is for brewing HOT things like coffee, tea and cocoa…how can you use a Keurig to beat the heat? Well let me tell you, we've been packing and getting ready for our big move in a few weeks. Our rental house has no air conditioning. BOOOO! My husband I were both sweating like crazy, boxing up our entire lives, in 80+ degree heat…INSIDE the house. When it gets hot out like this, I start getting a real craving for iced tea. Lemon and peach tea are my absolute favorites. So you can imagine my delight when I was cruising the aisles at Walmart and spotted these Keurig Brew Over Ice K Cups! They have them right next to the hot coffee…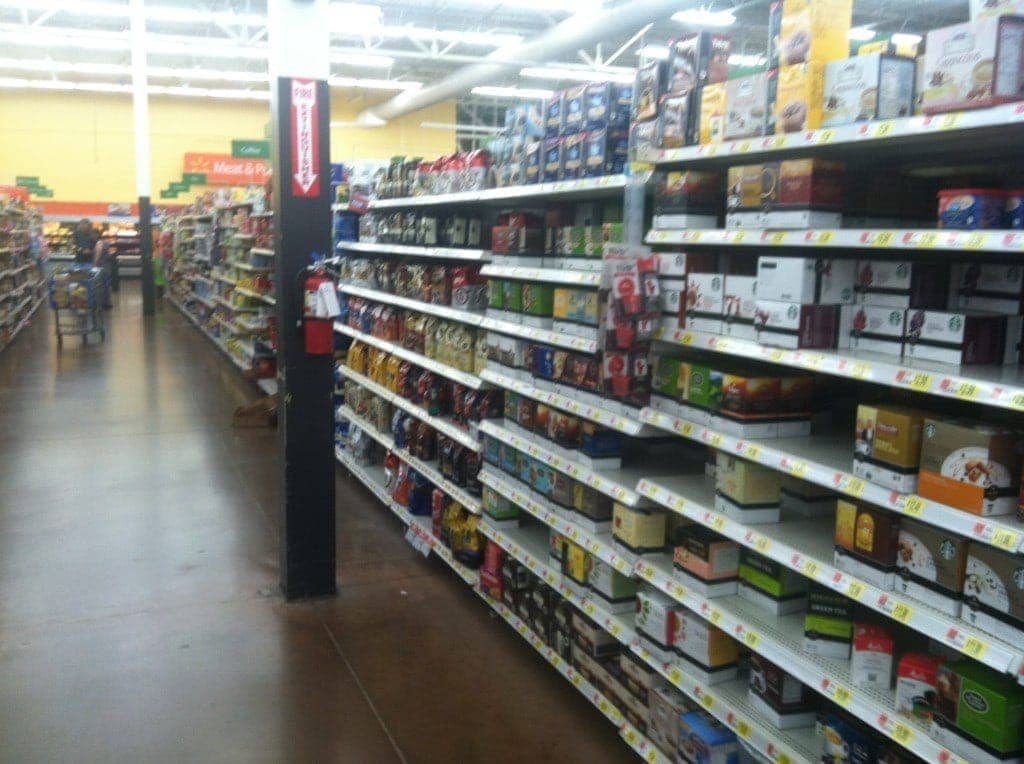 …so if you don't look carefully you could miss them. And that would be sad. No one wants to drink a hot drink when its 80+ degrees outside. Ok maybe some folks do, but for those of us who need some cooling off, here's how you do it.
Look for the boxes with the blue "Brew Over Ice" logo: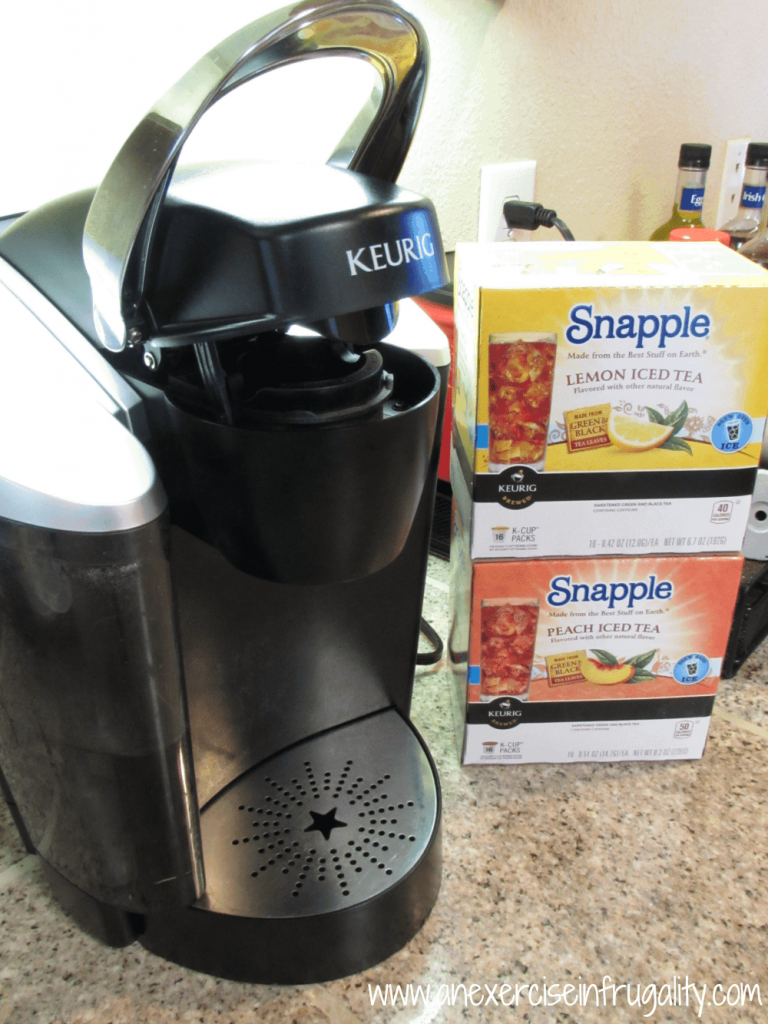 Then simply get yourself a plastic tumbler, and fill it to the brim with ice. Then just pop one of these bad boys into your Keurig brewer, with your cup of ice underneath it, and hit the brew button (smallest cup setting for maximum flavor). Yes, it is *THAT* easy! (If you're still not convinced, they have a how to brew video here.)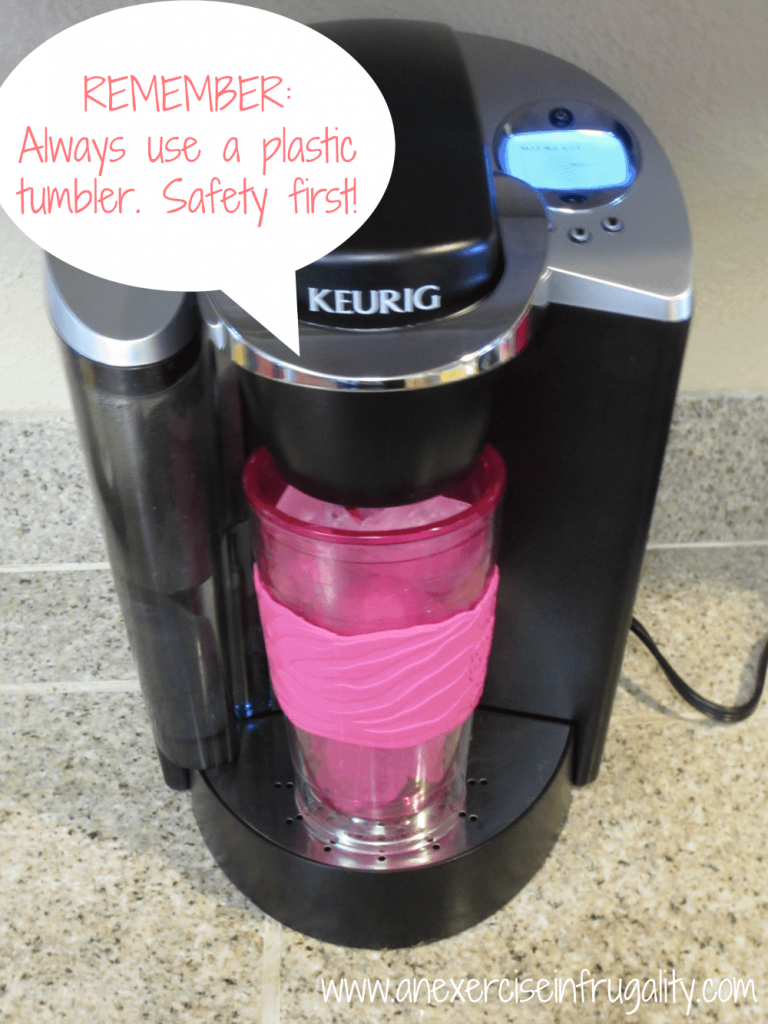 Now, like I said, I know a thing or two about heat right now. Summer is upon us here in Oregon. In my area we've had temps in the 80s already, and as I mentioned our rental house has no air conditioning, so it gets stifling in here most days. Not only do I work from home, but I am eyeballs deep in preparing to move into our new home,which incidentally ALSO does not have air conditioning. I guess I'm a glutton for punishment! But have no fear, because these Brew Over Ice K cups really do the trick when it comes to quenching thirst and cooling us off during our long packing marathons!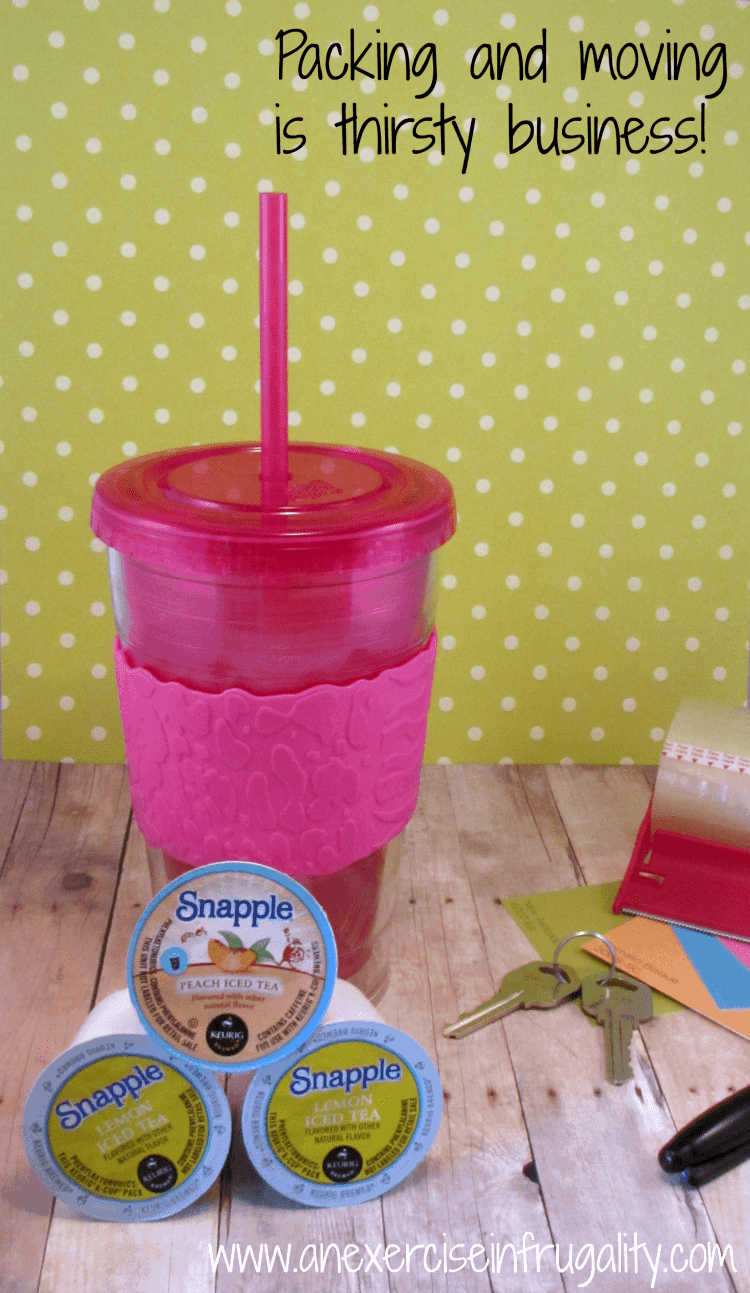 So this iced tea has been a total life saver. My handy little tumbler keeps the ice from melting too much, and keeps me cool and hydrated with my favorite summer drink. Do you see now why my Keurig is going to be the very last thing to be packed for moving, and probably the very first thing unloaded and unboxed? With dang good reason too!
Next time, I want to try the Vitamin Burst variety, which comes in Acai Berry or Strawberry Pomegranate. Those would make EXCELLENT popsicles! Oh, and if you're the environmentally conscious type, you'll be happy to know that Keurig has it's own recycling program for K cups called "The Grounds to Grow Program". You can learn more about the program and its efforts to compost grounds and recycle cup material here.
Wanna get extra fancy with your Brew Over Ice K cups?
You can brew the iced tea (or flavored tea/beverages…they have tons of different kinds!) and then after it cools, pour it into plastic ice-pop molds. Then you have yummy iced tea popsicles!
If you want to get REALLY fancy, so your tea isn't diluted by the ice cubes, you can brew a few K cups, let them cool, then freeze in ice cube trays to make iced tea ice cubes (Say that five times fast!) to use in your iced tea.
On another note, Father's Day is right around the corner. If you're planning on getting dad a Keurig (and being the best son or daughter EVER as a direct result!) then pick up a few of dad's favorite drinks in Brew Over Ice form. Does dear ol' dad love "Arnold Palmers"? Grab a pack of iced tea and a pack of lemonade Brew Over Ice cups. At least he can get some refreshment after all that lawn mowing, barbecue grilling, and hammock swinging.
So I'd better get back to packing. We still have a long way to go, but we're chugging along. Let me know if you pick up some of these K cups, and share with us if you come up with any yummy recipes to make with them too!
#BrewOverIce, #BrewItUp, #CollectiveBias
[share]
[disclosure]