This shop has been compensated by Collective Bias, Inc. and its advertiser. All opinions are mine alone. #ChangingPrepaid #CollectiveBias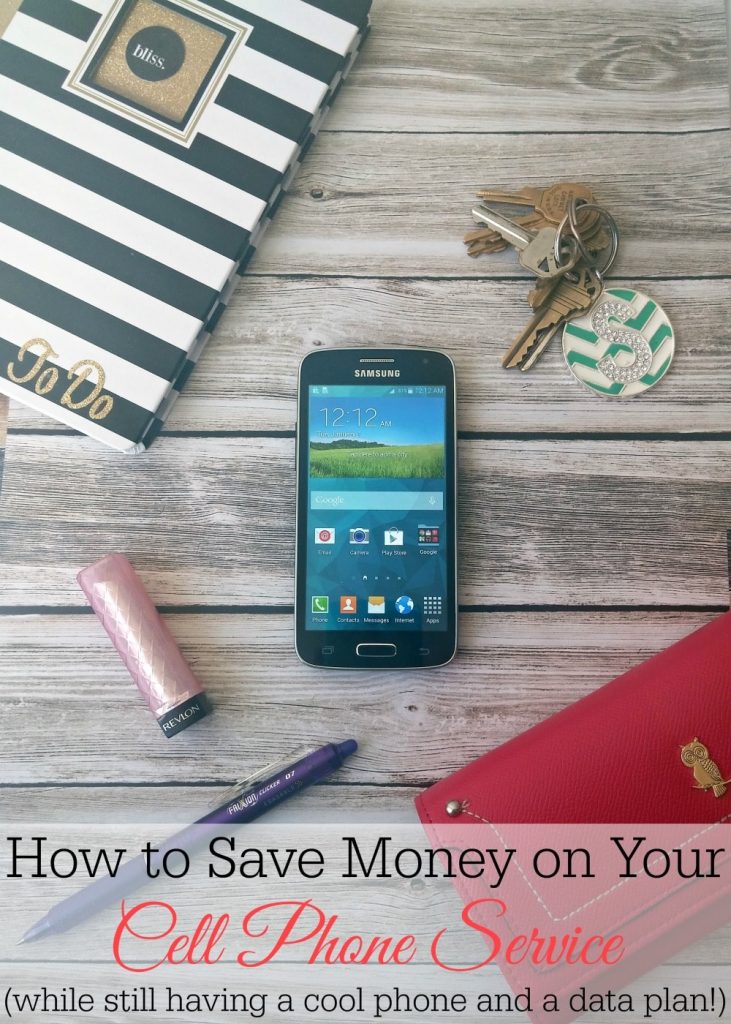 There once was a time when saving money on your cell phone plan meant not having a cell phone, period. In today's world that isn't always a safe or viable option. Some might say you don't "need" a smart phone or a data plan, and while it might not be a necessity, it sure can make life easier when you're lost and need GPS directions, or when you're quickly trying to find information on the go. I prefer to start saving money in ways that are not going to be inconvenient, or require me to sacrifice much as far as my quality of life goes unless I absolutely HAVE to. Today I wanted to share with you how you can save money on your cell service without giving up the things you love with T-Mobile's new Simply Prepaid plans.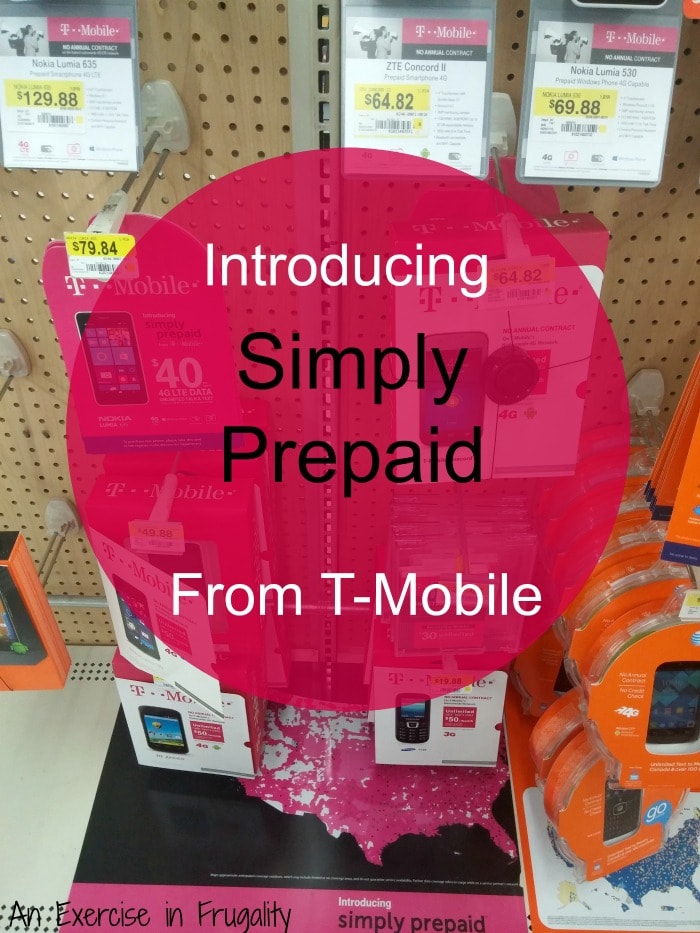 I know what you're thinking…"Ew, prepaid?! Those phones are ugly and dated and the cellular service is spotty at best.
Wrong. Things have really changed since the first days of prepaid wireless service!
T-Mobile's new Simply Prepaid plans include 4G LTE service on T-Mobile's nationwide network.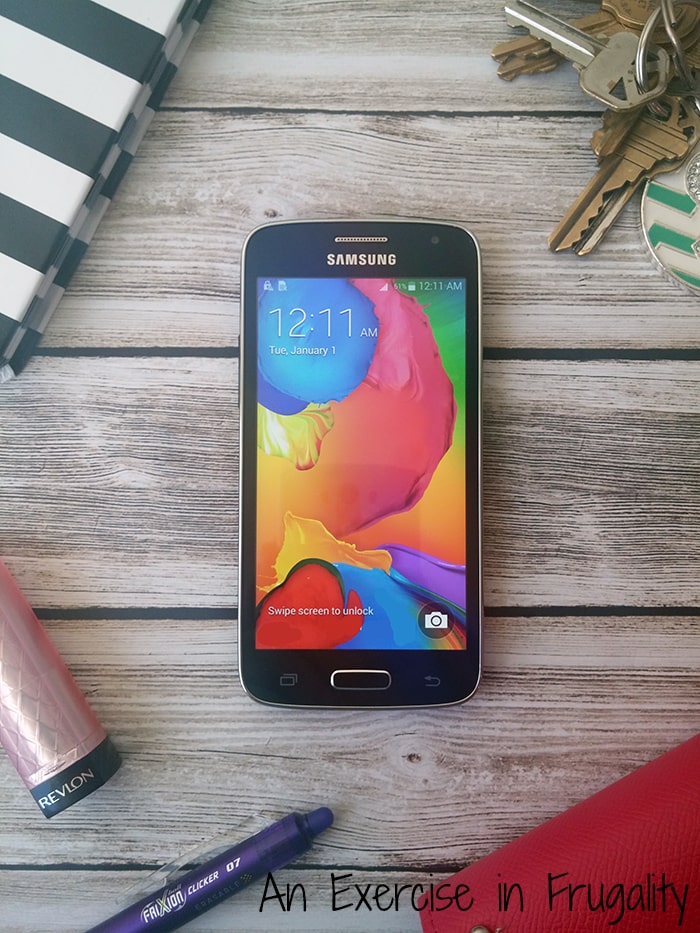 Check out this Samsung Galaxy Avant. Pretty slick right?
I grabbed this beauty at Walmart for $149. That's it. She's mine now. No contract, no gimmicks, no payment plan, no early termination fees and best of all, NO credit check.
Total elapsed time to select, purchase and activate the new phone and prepaid plan? Under 5 minutes. For real.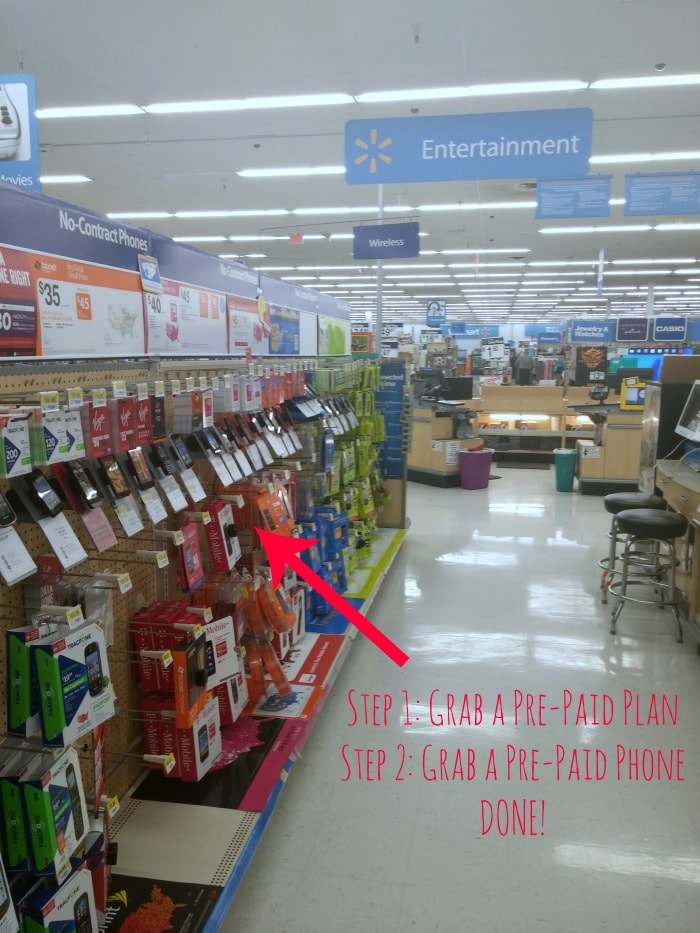 There are a few different plan options to choose from, but none of them require a contract. This means you are free to choose the plans for your needs even if that need changes on a monthly basis. All the plans include unlimited talk and text and some include unlimited data. Plans start at only $40 a month. This is a far cry from the $50-60 a month and UP that I have paid for contracted phone plans (plus I was stuck with those for 2-3 years at a time!)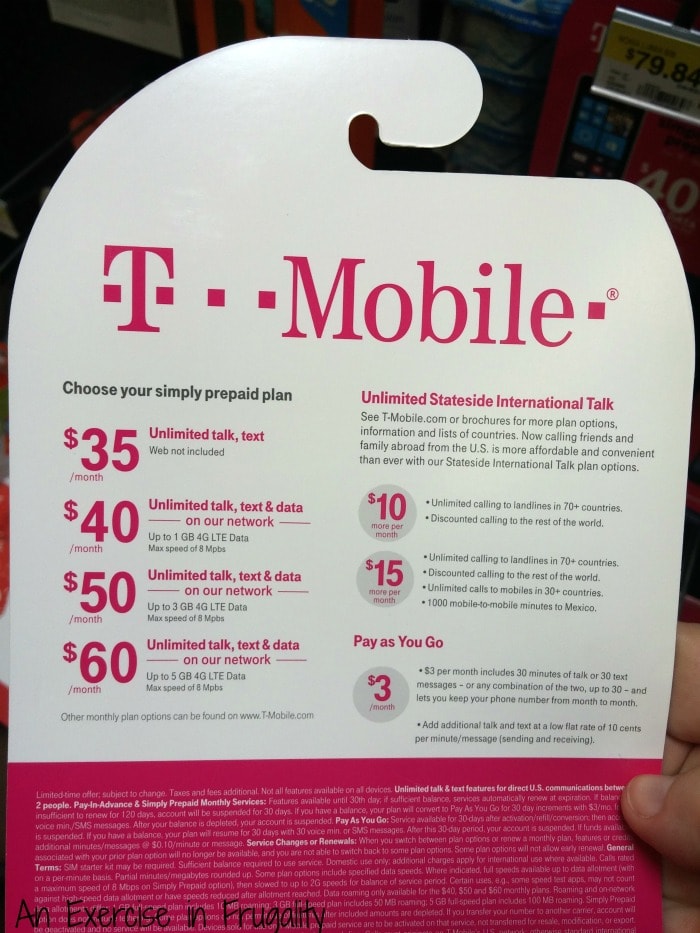 The best part about switching to prepaid plans is that there are NO overage charges. No longer will you find your teen has texted her way to a $400 cell phone bill (or uh, yourself…yes, it's happened to me once). There are no surprises when the bill comes, because there IS no bill! Who wouldn't love one less bill in the mail each month? This makes budgeting for your cell phone plan much simpler. The bonus is that you can upgrade your phone any time you want and the prices are totally reasonable.
These devices and plans are perfect for anyone looking for a simple, straightforward cell phone plan. Perfect for college students, grandparents or moms on the go. People may say a cell phone is not a necessity, but when was the last time you saw a payphone? Having a phone doesn't have to be expensive, and it doesn't have to break your budget.
The next time you're at Walmart, head over to the electronics section and take a look at what these Simply Prepaid plans have to offer. Compare it to your current plan and see if it will save you some money (and maybe even a bit of your sanity.) You just might be as impressed as I was!
What do you think?
Are you re-thinking your opinion of prepaid cell phone plans?
DISCLOSURE: I may be an affiliate for some products that I recommend. For more information please check out my Disclosure Statement.