Charcuterie boards are HUGE these days and it's no wonder. You get to have a gorgeous presentation that can even double as a centerpiece, and it's SO easy make the perfect charcuterie board.
And they're delicious. Let's not forget delicious.
Because that's kind of the whole point of a charcuterie board, right?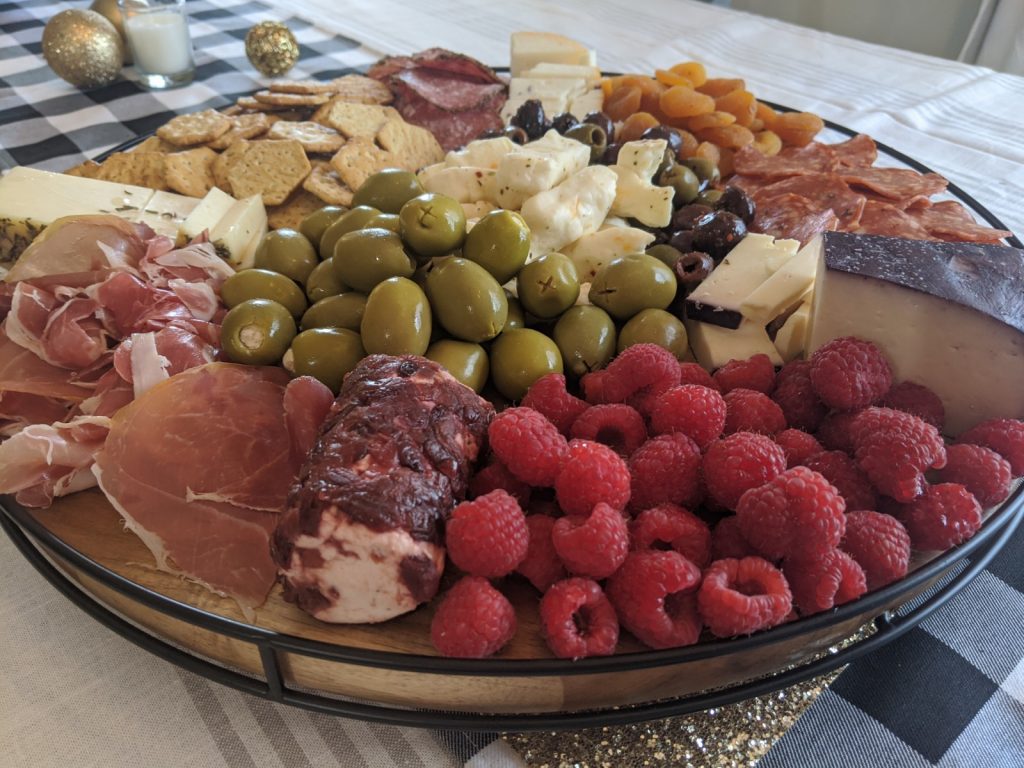 Right.
So today I thought we'd break down the elusive charcuterie board and talk about how to make one. It's easier than you might think to make the perfect meat and cheese board for your guests!
What is a charcuterie board?
The word "charcuterie" is French, and literally means cold, cooked meats. It's generally used to refer to a board (ie: a charcuterie board) which is a display of cured meats and a variety of cheeses but can often include other snackable items.
How do you say charcuterie?
The proper pronunciation is "shahr-KOO-tuh-ree" but some people say "shar-CUTE-uh-ree". Or you can just say meat and cheese board. Either way, folks will know what you mean (and will expect you to share)!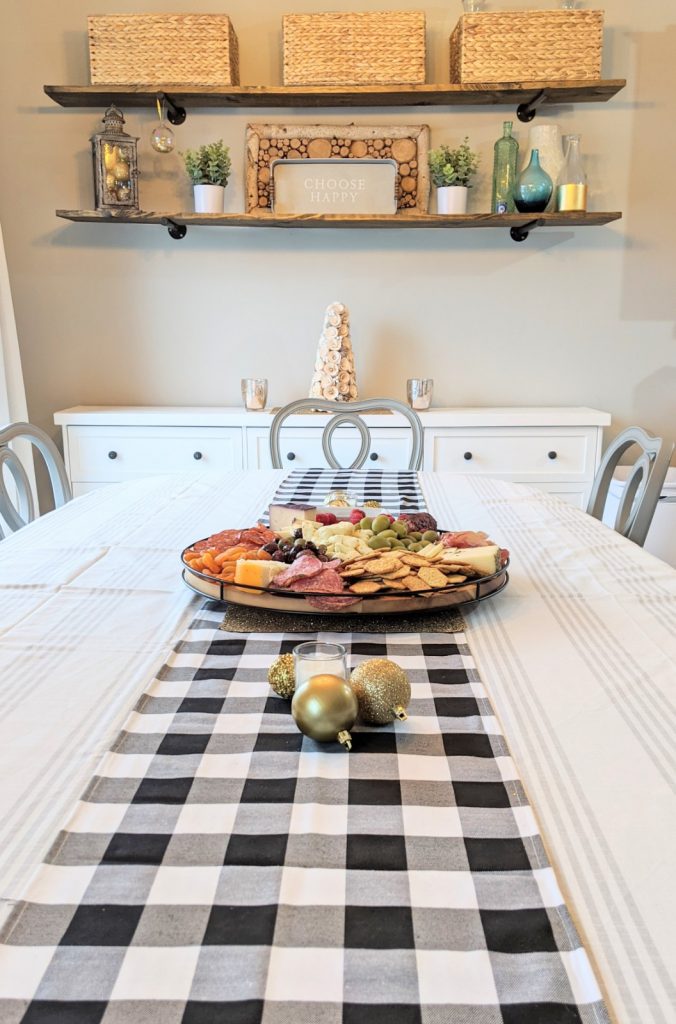 How to make the perfect charcuterie board
The secret to making the perfect charcuterie board is that there is no secret!
There's virtually no wrong way to do it. Even a simple salami and cheese platter counts as a charcuterie board, but making a fancier one is so easy!
Just find yourself a variety of meats and cheeses, accompany them with a nice cracker or two.
Then add in some fruit (a mix of fresh and dried), capers, nuts, olives, jams/preserves or mustards.
As long as you have a good variety from each category, the possibilities are deliciously endless.

For this charcuterie board, I used the following: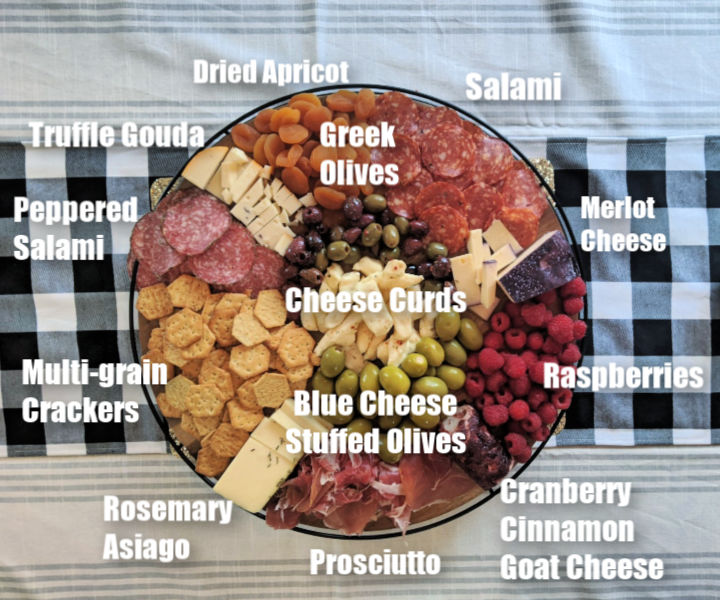 Charcuterie board meat ideas
These are just a few examples of meats that work well, but you can use whatever you like!
Capicola
Chorizo
Deli meat (sliced ham, turkey, etc)
Hard Salami
Liverwurst
Mortadella
Pancetta
Peppered salami
Pepperoni
Prosciutto
Smoked salmon
Sopressata
Summer sausage
Charcuterie board cheese ideas
This is where you can get really creative! Consider having at least one or two varieties of cheeses from each category below. Experiment with flavored cheeses too!
Soft
Brie
Burrata
Camembert
Feta
Goat cheese
Hard
Asiago
Edam
Manchego
Parmesan
Blue
Gorgonzola
Roquefort
Semi-hard
Cheddar
Emmental
Gouda
Gruyere
Swiss
Simple charcuterie board extras
Nuts (flavored, smoked or salted)
Almonds
Brazil nuts
Cashews
Pecans
Walnuts
Fruit (fresh or dried)
Apple slices
Apricots
Blueberries
Cranberries
Dates
Grapes
Raspberries
Misc.
Capers
Crackers
Honey (flavored or regular)
Jams
Mustard
Olives (regular or stuffed)
Mini pickles
Pickled artichokes
Pearl onions
Preserves
Of course the sky really is the limit here and you can get as creative as you want! Instead of doing plain cheeses, we opted for flavored ones, like the merlot or the truffle gouda.

Everyone said that the cranberry cinnamon goat cheese and the BellaVitano Merlot were the best! Andrew really liked the truffle gouda as well.
The BellaVitano and the cranberry cinnamon goat cheese came very highly recommended from the cheese counter at our local Hy-Vee. Definitely ask at the counter for recommendations if you feel overwhelmed!
You can arrange the items however you like. I started out placing all the meats separated out throughout the board, then followed that with the cheeses and used the "extras" to fill in any gaps on the board.
For a truly simple charcuterie board, you can do it however you like!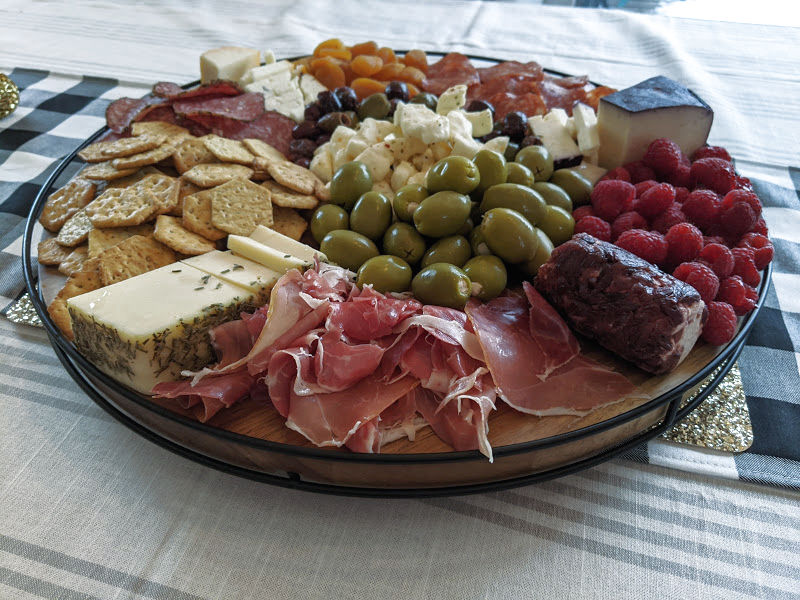 If you want to be a little more organized, you can place all the meats together, all the cheeses together, etc, but I think personally it's nice to have it all spread out so guests can easily reach different things.
Also, can we talk about the actual board itself for a moment?
I got this wood lazy Susan from Target. It's not technically a cheese board, buuuuuut it spins.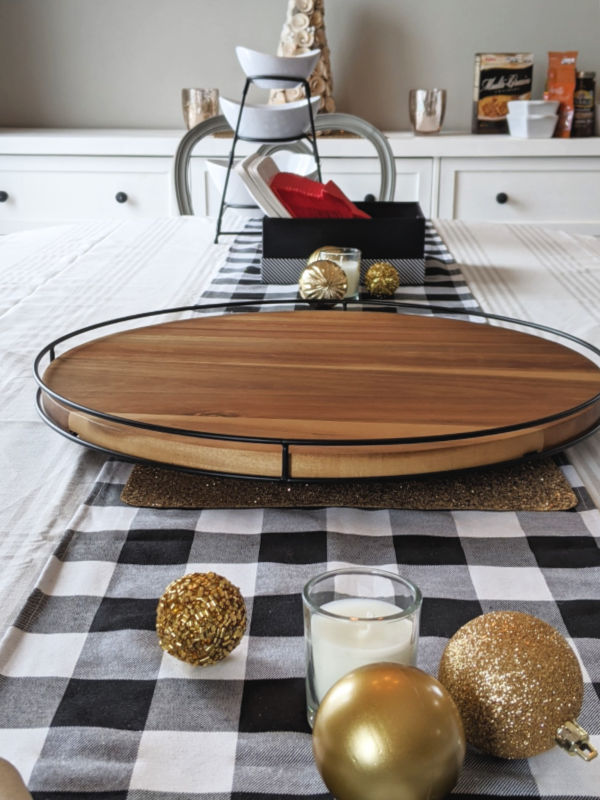 Which makes it perfect to use as the centerpiece so everyone can just turn the board to get to what they want.
It's from the Hearth & Hand with Magnolia collection from Joanna Gaines, and I absolutely love it. Super easy to wipe clean too!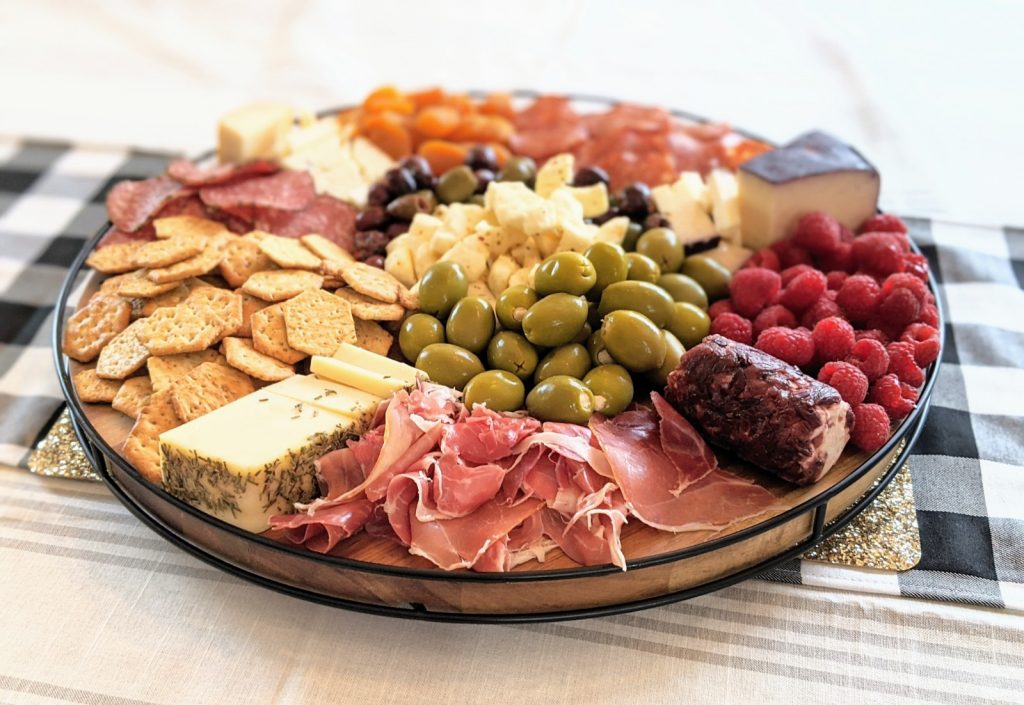 If you're feeling extra fancy, a set of cheese knives is a good bet, however they are not necessary. Our guests did just fine with regular knives!
So you're all set now to make a stunning, yet simple charcuterie board for your next party!
If you are in need of some other great appetizer ideas, check out yesterday's post on New Year's Eve finger foods!