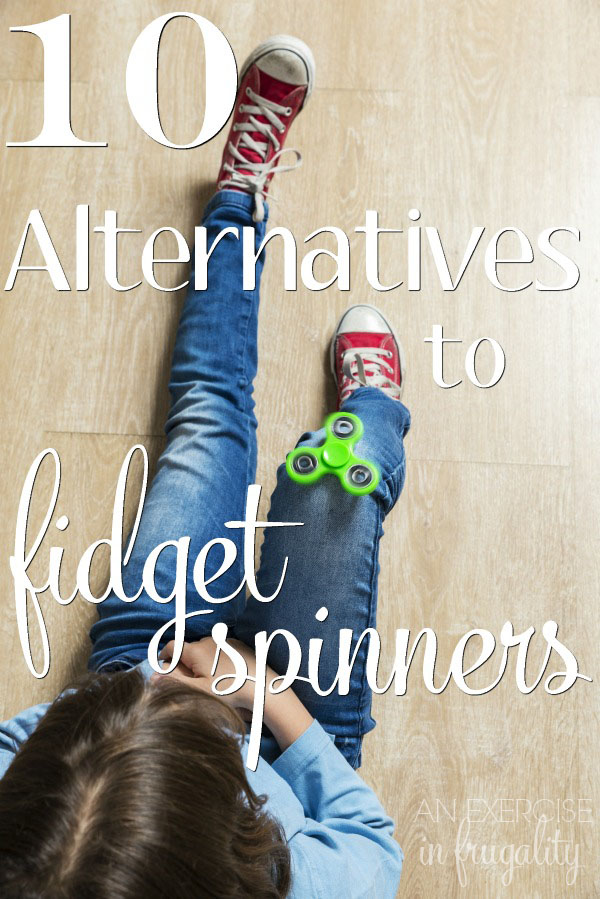 No doubt by now whether your family consists ADHD or neurotypical brains you have heard of a fidget spinner. Fidget spinners are quickly becoming the bane of existence for parents and teachers alike. There's a lot of studies being quoted about how fidgets are important for children with neurological differences like autism and ADHD but also there are studies showing that the ever popular fidget spinners are little more than annoying toys.
As someone who was recently diagnosed at age 34 with Attention Deficit Disorder, this subject is one that is close to my heart. I can sympathize with both sides: A child has to have an outlet for anxious energy, but also not at the expense of distracting his or her classmates. Fidgets are a great way to relieve anxious energy, but when they become merely a toy they lose their meaning and benefit and when they are used by neurotypical kids who DON'T have a legitimate medical need for them, then the children who truly need them to stay focused lose out. The fidget spinner has become the POGS of the new generation, which is fine-but then they are a TOY and those should be treated accordingly in the classroom while simultaneously making accommodations for true fidgets for those who need them.
So I wanted to recommend a few alternatives to the fidget spinner. These "fidgets" are designed to keep your hands busy, not your brain. They are not toys, they are not "distractions" but rather are designed to keep the nervous or anxious energy under control so that you can focus on learning!
Ditch the fidget spinner and try one of these other options.
Fidget Spinner Alternatives:
For myself, I personally carry a small tub of Silly Putty or Play-Doh in my purse at all times. I pull off a small but and roll between my fingers when I have bad anxiety or when I'm fighting off a panic attack. The sensations of the squishing, pinching and squeezing helps me relax my brain so that I can concentrate on the things I need to do.
Most of these options are very affordable too, so you can select a few to try. Not every fidget will work for every person's needs so it's best to try a couple and see what helps.
The most important thing though is that if your child does not need a fidget to concentrate, please don't bring them to class as toys. Think of it this way: if your child doesn't need a wheelchair, you wouldn't let him come to school in one just to race round the halls in it, so don't send them to school with fidgets and ruin it for the kids who need to have that accommodation. Those of us who truly need the help concentrating will really appreciate it! And if you're a teacher, please make the distinction between legitimate fidget device and toy. Don't make flat out bans that punish those who genuinely need an outlet for their wiggles and worries.