If you're looking for the best restaurants in Minneapolis and St. Paul, get your appetite ready and read on!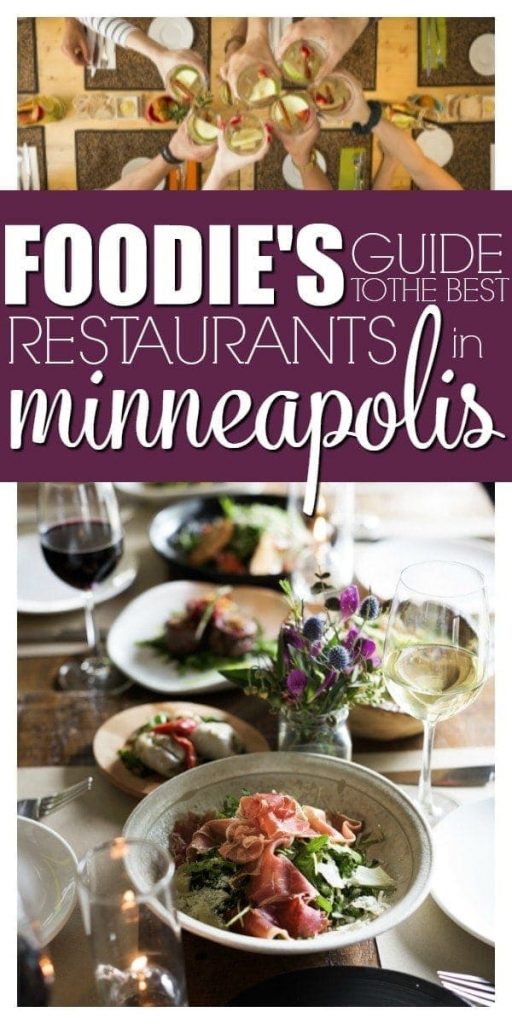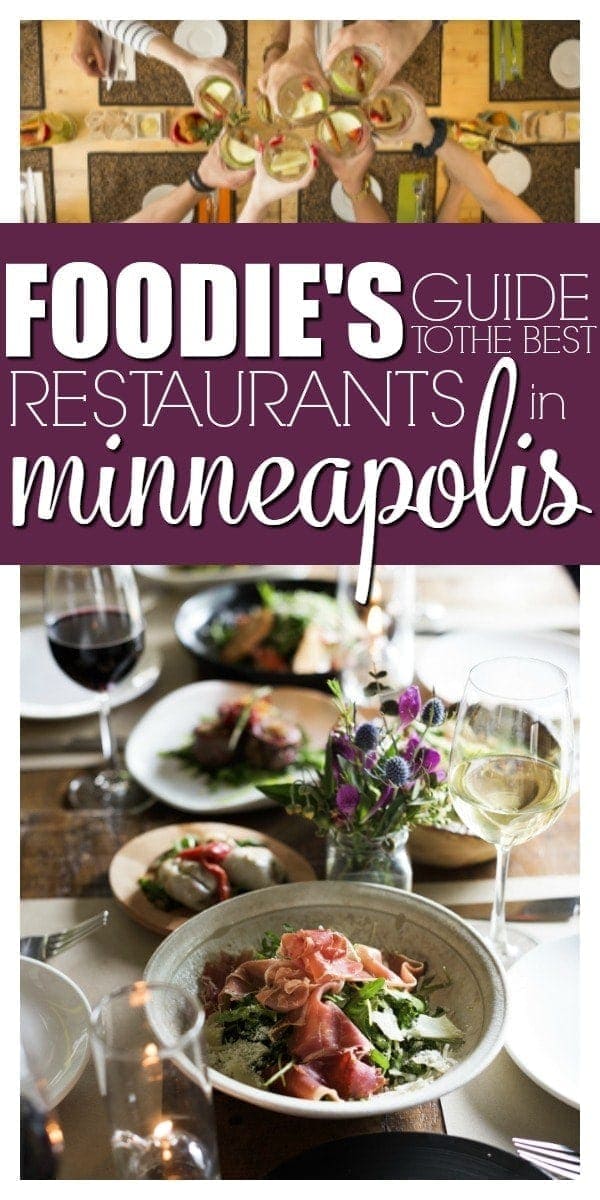 Super Bowl LII is being held right here in Minneapolis, Minnesota this year! As of today, there's one game left standing between our very own Minnesota Vikings and the big game! Obviously fans here are super excited. I, however, never really got into football, so I'm kind of indifferent about the whole thing. (Pause for shocked reactions)
Our great state of Minnesota, and especially the Twin Cities metro area are expecting a HUGE influx of football fans waiting to see the #MinnesotaMiracle in action. Even if the Vikings aren't in the Super Bowl, the entire metro area is going to be crawling with football fans in town for the Super Bowl and all the related festivities.
Whether you're in town as a tourist, to visit family, or just to explore, there's one thing we have lots of here in Minneapolis: great restaurants!
The following are the best restaurants in Minneapolis! I use the "Minneapolis" term loosely here, because some of these are actually in St. Paul or the greater metro area, but they are close enough to Minneapolis that if you are in town for any reason, you can easily get to these places.
These are some of the best places to eat in Minneapolis based on opinions from not only myself, but friends, family and readers who have contributed to this conversation a few months back. Get your appetite ready, and let's talk about the best restaurants in Minneapolis!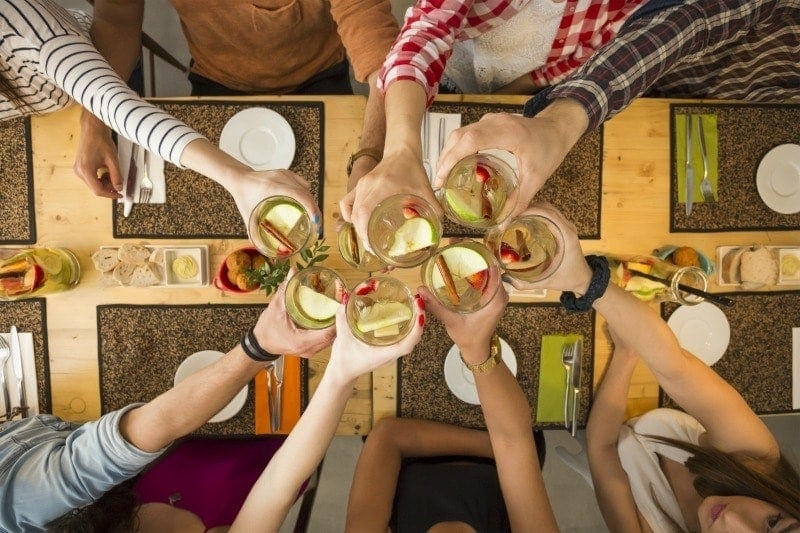 Best Restaurants in Minneapolis
112 Eatery – $$$
A small place downtown that has earned it's spot on this list from it's fancy fare like duck terrine and rabbit plate, foie gras and sweetbread gratin. Might not be the place you'd think of post-Super Bowl, but is a popular date night spot.
Butcher and the Boar – $$$
This place was delish, though I found it to be a bit expensive. It's a smallish place and insanely popular so expect there to be a wait. They feature craft bourbon and beer along side simple locally sourced food. If you're a carnivore, this is a good place to go.
Cosetta – $
Arguably some of the best pizza in Minnesota, not to mention the incredible Italian food. Mangia in the eatery, then browse the Italian market to make some incredible stuff when you get back home. This is a favorite whenever we're in St. Paul, although we haven't been in forever and it looks like they've expanded since we've been there last to include Louis Ristorante and a patisserie as well! This one's located in downtown St. Paul by the Xcel Energy Center, but it might be nice to get away from the Super Bowl crowds in Minneapolis!
Fat Nat's Eggs – $
Inexpensive, no frills breakfast food that ( I have been told) is a perfect hangover cure. Maybe save this one for post-game day. But whatever you do, don't ask for the specialties to be made any way other than how they're written. NO substitutions on those. Oh, and don't hog the table when you're done. Be on your way. Don't say we didn't warn you.
Hi-Lo Diner -$
The Hi-Lo Diner has some serious fans. And with good reason. This authentic diner actually was shipped to Minnesota from Pennsylvania! The servers are incredible, the food just as good. When it's patio season, the patio welcomes leashed dogs as well!
Matt's Bar and Grill – $
A true dive bar, this cash-only hole in the wall is the original home of the Jucy Lucy (a fact hotly debated by rival 5-8 Club, which was not mentioned by anyone therefore not included on this list, so…you but the judge). Featured on Food Wars, Man V. Food, Delicious Destinations and oh…did I mention Obama ate there and loved it?
Ngon Vietnamese Bistro – $
Steaming hot bowls of pho, ramen and other delights are served up in this French-Vietnamese infusion restaurant in St. Paul Definitely a local fave!
Revival – $$
No one thinks of the northern states when they think of fried chicken or southern comfort food, but Revival might just get you to change your mind. We Minnesotans aren't known for our sophisticated palette, nor for being able to tolerate spicy. We've even been accused of having food that's bland. Fortunately there's places on this list of best restaurants in Minneapolis like Revival who don't stop at "Minnesota spicy".
Smack Shack – $$
When you think about landlocked Minneapolis, you probably don't think "coastal seafood" but it turns out one of the best places to eat in Minneapolis is in fact a coastal seafood joint. I don't know how they do it, but it's crazy popular. Check out their Maine LOBSTAH, the fried walleye po'boy or a LOBSTAH roll.
Spoon and Stable – $$$
Another downtown choice that offers French inspired plates with a local twist, housed in a building that was once a horse stable. Choices range from Bison Tartare to Venison and Grilled Pheasant. For when you feel like being fancy.
StormKing Barbecue – $$
Smoked daily, and with a "when it's gone, it's gone" mantra, you'll never get yesterday's barbecue here, only the best, freshest smoked meats around. This counter service/takeout joint is some of the best barbecue in the north.
The Local – $$
If Irish fare is your cup of tea, be sure to check out local favorite spot, The Local. It's one of my dad's favorite places, you'll often find him there before or after a game or concert downtown sipping on a Guiness or a Jamison on the rocks. Here you'll find a warm atmosphere and upscale pub food.
Travail Kitchen and Amusements – $$$$
This one is expensive, and you have to reserve a spot in advance, but the food and atmosphere is the stuff of legends. An open kitchen concept and a 20+ course chef's tasting menu has earned this place a spot in the list of best restaurants in Minneapolis. It's full of surprises and is all but guaranteed to be pretty much the best night of your life. At least food-wise.
World Street Kitchen – $
Think of a food truck without the truck. This neighborhood favorite came to be as a year-round offshoot of the popular food truck by the same name. Find all your food truck favorites here in one spot. Everything from tacos and burritos, to Korean BBQ, to sandwiches and rice bowls. A casual, fun place to eat some really tasty food truck fare without waiting out in the snow.
So there ya have it. These are 15 of my top picks for the best restaurants in Minneapolis. I would love to hear from you if you try any of these places. Which ones would you add to this list? I need to get myself out there to try some of these as well! If you're coming to Minneapolis for the Super Bowl or whatever reason your travels send you this way, I hope you enjoy your stay! Don't forget to check out my post on popular Minnesota road trip destinations as well if you're looking for fun sights to see and things to do while you're here!
What do you think of my picks for best restaurants in Minneapolis?