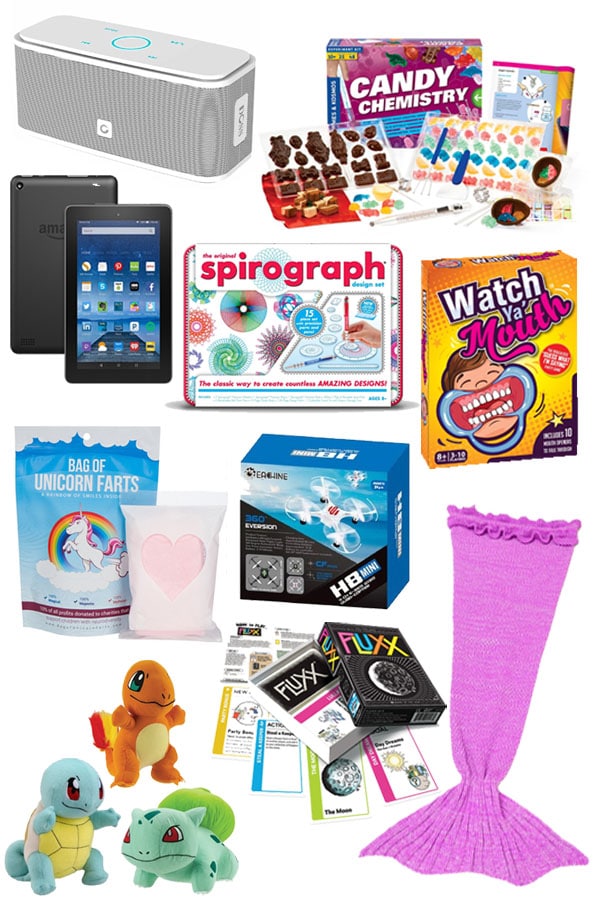 Tweens are a fickle bunch. It can be REALLY difficult to shop for them, especially if they aren't your own kids, or if you're not up to date on what is hip and trendy these days. But have no fear, these gift ideas for tweens will be sure to please even the pickiest of the bunch.
Personally even as an adult (ok, maybe a slightly immature one) I would also love most of the stuff on this list. Especially that mermaid blanket! I think that would be so awesome for snuggling in to watch tv or read a book!
Best Gift Ideas for Tweens
I have seen a few videos of Watch Ya' Mouth in action and OH. EM. GEE. This game looks like it is hysterical! I think it would be a blast for young and old! I could see this being a ton of fun at family gatherings, slumber parties, even class parties. Have you played this game? It looks like its a total blast.
Don't forget to check out the rest of my 2016 Holiday Gift Guide here!
What other gifts are on your tween's wishlist?
DISCLOSURE: I may be an affiliate for some products that I recommend. For more information please check out my Disclosure Statement.