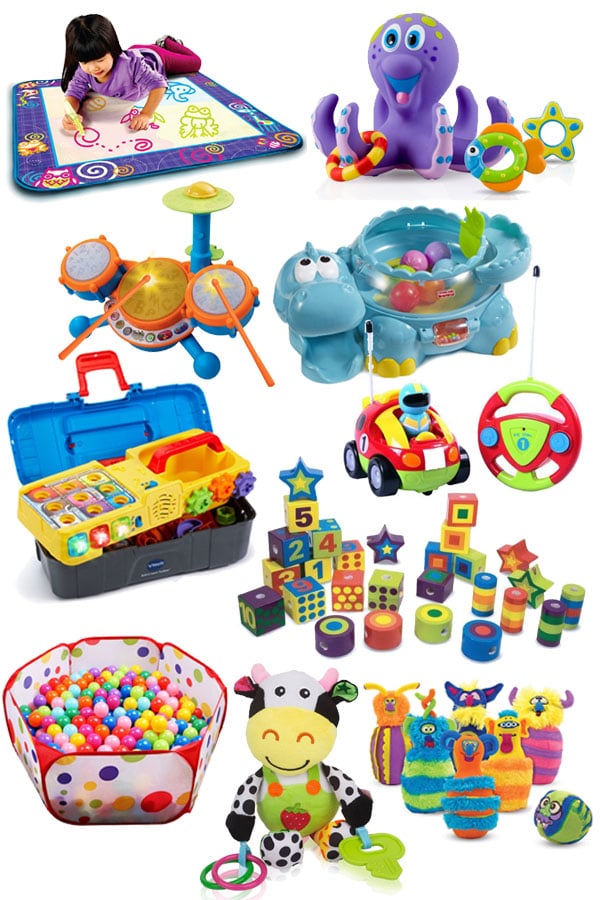 While there aren't any little ones in the Frugality household yet, we do have a young niece and nephew, so these gifts will still come in handy! I have heard lots of great things about Melissa & Doug toys so I was sure to include a few of those. I love how colorful and fun these all are. I want a grown-up-sized ballpit for myself, don't you?
Best Gift Ideas for Toddlers
All these toys are great, budget-friendly options for the toddlers in your life. They are sure to become instant favorites. I am totally mystified by the AquaDoodle mat. I don't know how it works, but it looks really cool!
This holiday gift guide is part of my larger holiday gift guide collection designed to help ease the stress of gift shopping. Most of the gifts are budget friendly and totally on-trend and they were hand-picked to please everyone on your gift list!
Don't forget to check out the rest of my 2016 Holiday Gift Guide here!
What gifts would you add to this toddler wishlist?
DISCLOSURE: I may be an affiliate for some products that I recommend. For more information please check out my Disclosure Statement.