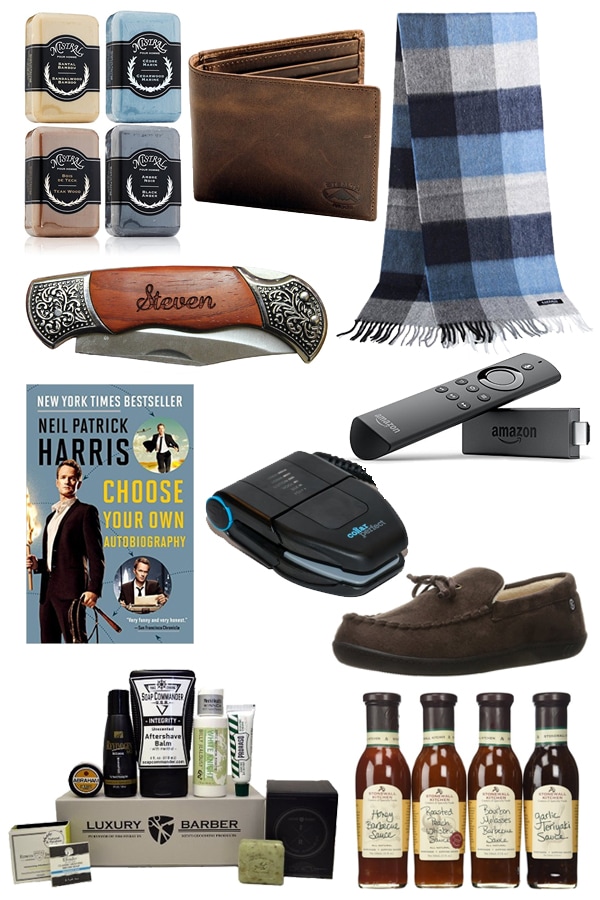 Ladies, have you found the perfect gift for your husband/boyfriend/boss/coworker/brother yet? No? Well sit down and put your feet up, because with this list you don't have to worry anymore! There's something on this list for every man in your life. Everything from the grooming connoisseur to the foodie to the wanna be comedian will love these gifts.
First of all, Neil Patrick Harris? The man is HILARIOUS. Everything he does cracks me up. I have not read this book yet, but I can assure you if it's half as good as I imagine, it's gonna make a great gift. And that scarf? I want to curl up in it and hibernate. I want to get that collar iron for Mr. Frugality to take to work and keep in his office for when he has meetings with clients. His wife hates to iron *ahem* so his polo shirt collars are often askew. This would be perfect to keep at the office or take on business or pleasure travel!
Best Gift Ideas for Him Under $50:
So there you have it, my top picks for gifts for men! This list of gifts has a lot of great options and all of them are well under $50.
Don't forget to check out the rest of my 2016 Holiday Gift Guide here!
What's your favorite gift idea for men?
DISCLOSURE: I may be an affiliate for some products that I recommend. For more information please check out my Disclosure Statement.